A land of unspoiled forests, snow-capped mountains, and wildlife roving in herds across the prairies—Montana really is America's Treasure State.
Home to some of the most picturesque views in the country, Montana is a paradise for nature enthusiasts, offering infinite opportunities to discover the great outdoors in national and state parks, dense pine forests, otherworldly Badlands, and lush river country. 
Visitors to Montana will find a unique culture steeped in traditions passed down. Traces of the Old West still exist in the ghostly mining towns and the welcoming hospitality of locals, while the culture of the twelve tribal nations is still prevalent throughout the state. 
There is quality lodging all over Big Sky, with cabin-style accommodation reigning supreme in the remote areas that tend to border wilderness preserves and national parks. We've done the research for you and rounded up the top cabin rentals in Montana below.
Best Cabins To Rent In Montana
The Top 3 Cabins To Rent, Montana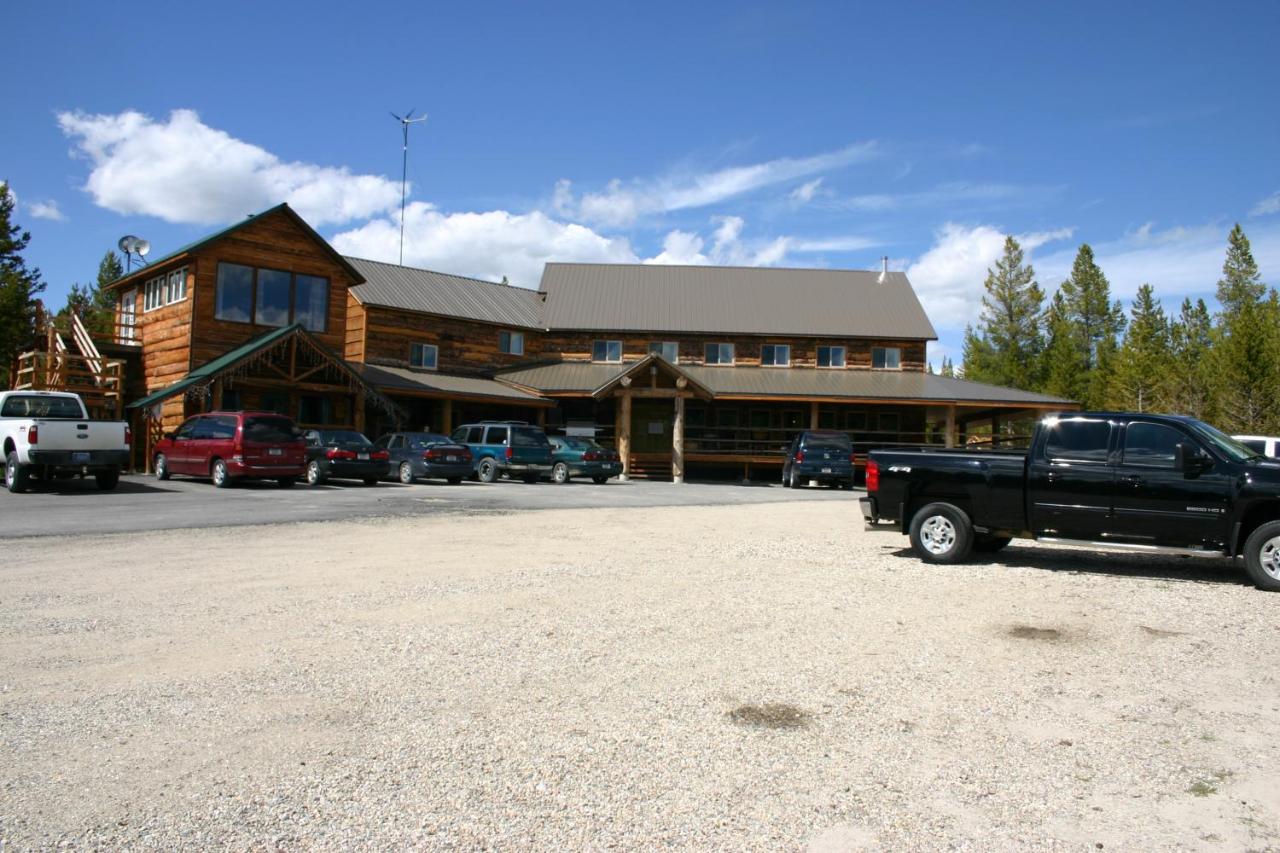 BEST FOR FAMILIES
Children's Playground
Picnic Area
Pets Allowed
BEST OVERALL
Fishing
Minimarket on Site
BBQ Facilities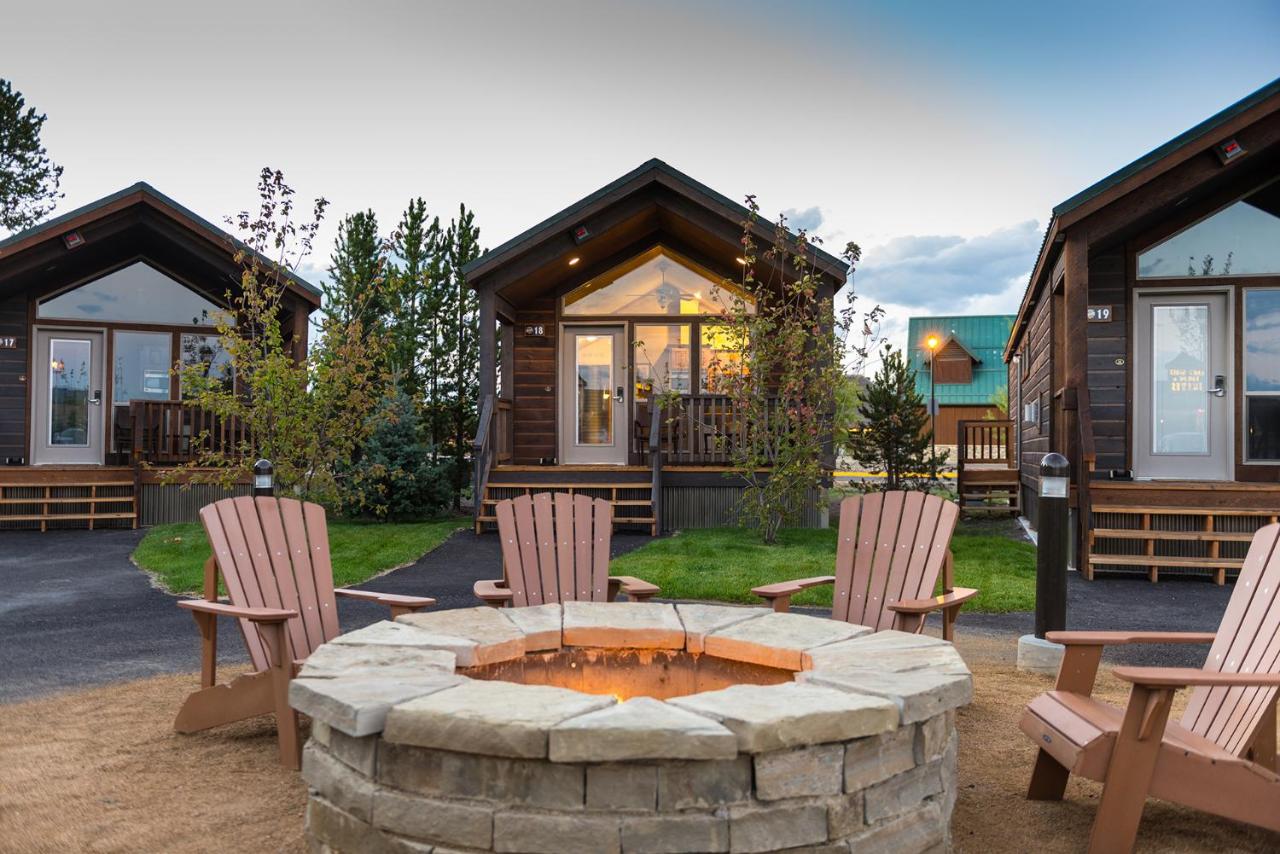 BEST BUDGET HOTEL
Swimming Pool
Hiking
Free WiFi
Travel Tips for Staying in Montana 
When to Visit Montana
Montana is a beautiful state to visit year-round. Summer is doubtless the most popular time to go, as the mild weather attracts thousands to the national parks and other local recreational activities.
At the same time, winter allows visitors the chance for alpine, back-country, and cross-country skiing, plus breathtaking scenery in the way of snow-capped mountains.
If you're looking to beat the crowds in Montana, the best time to visit is fall or spring. Keep in mind that in some parts of the state, snow can hit as early as mid-September, and some typical summer destinations, including Yellowstone National Park, may not be completely open. 
Getting Around
When it comes to getting around Montana, having your own car is the easiest option. The state is big, with highlights sprawled right across its regions.
Renting a vehicle or bringing your own puts you in the most control of your itinerary. It also allows you to visit places that can't be reached by bus or train, particularly within the national parks.
For those who don't plan on driving in Montana, bus lines, train lines, and planes also operate around the state. This is the next best way to get around, and buses, in particular, can be inexpensive. Visit MontanaLinks for more information on the state's bus service. 
The busiest airport in Montana is located in Billings, while there are also large airports in Missoula, Helena, Great Falls, and Bozeman. 
The bigger cities and towns can usually be explored on foot, as most of the attractions are tucked away in the downtown areas.
However, public transport tends to be limited in many locations throughout Montana (Lonely Planet). So if you don't have your own car, it's important to choose your accommodation carefully.
If you are driving in Montana, be sure to watch out for wildlife at dawn and dusk. White-tailed deer in particular tend to cause frequent collisions on the roads and are most active at these times. It's a good idea to drive cautiously around wooded areas especially. 
It's also important to fill up your car regularly, as there can be quite a lot of distance between towns in Montana. In winter, remember to bring food, water, and a flashlight in your car in case of any accidents or emergencies. 
Regions and Places to Visit
There are six tourism regions to explore in Montana. They are:
There are too many fantastic cities and towns in Montana to name, but for those with limited time, we've compiled a list of the most unmissable locations below!
Helena is the state's capital city which features a selection of fascinating historic buildings, some of which have been standing since the city was first founded as a gold camp during the Montana gold rush. 
Among the top things to do in Helena are visiting the State Capitol building, strolling through the historic area known as Last Chance Gulch, hiking Mount Helena, and discovering local history in Montana's Museum.  
A university city with mountain peaks looming on the horizon, Missoula is a key destination in western Montana. The city gives visitors instant access to outdoor recreation but also has plenty to do in the metropolitan areas. 
While in Missoula, be sure to check out the Clark Fork Riverfront Trail, which runs right through the city, the Smokejumper Visitor Center, and the Hip Strip of Downtown Missoula, where you'll find a selection of chic restaurants and stores. 
Home to Montana State University, Bozeman is a picturesque city surrounded by the Rocky Mountains.
The town offers plenty of opportunities for outdoor activities, including fishing, hiking, skiing, and hot springs, plus a range of man-made attractions. 
Bozeman boasts the renowned Museum of the Rockies, which exhibits a collection of dinosaur fossils. Downtown Bozeman has a variety of shops and restaurants, and Main Street hosts the live event Music on Main every Thursday in summer. 
One of the busiest gateway communities to Yellowstone National Park, West Yellowstone is a bustling town filled with restaurants, specialty stores, and accommodation sites to serve the hordes of travelers who arrive every year to visit the park.
Yellowstone National Park is doubtless the most popular attraction, but West Yellowstone boasts several other highlights.
These include the Yellowstone Historic Center, which is set up in a historic train depot, and the thrilling Grizzly & Wolf Discovery Center.
Visitors can also catch a flick at the impressive Yellowstone Giant Screen, which is six stories tall. 
A small town in Jefferson County on Interstate 90, Whitehall is the gateway to Southwest Montana.
Visitors base themselves in the town to explore the beguiling Lewis and Clark Caverns to the east, while the west is home to the quaint Delmoe Lake area. 
The best time to visit Whitehall is the last weekend of July when the town holds its famous Frontier Days celebration. The festivities include an NRA rodeo, street vendors, and a parade, highlighting the matchless culture of the town. 
Billings lies on the banks of the Yellowstone River and is the largest city in Montana. A cherished destination for its rocky scenery, the city offers an abundance of sights to see and things to do.
When in Billings, you can't miss a trip to Zimmerman Park, where you can view the wild beauty of the sandstone cliffs known as the Rimrocks. The city is also home to the historic Moss Mansion and the famous ZooMontana.
Pictograph Cave State Park is nearby and also worth a visit to see its collection of cave art, some dating back thousands of years. 
A charming city bestriding the Missouri River in Central Montana, Great Falls hosts public gardens, unbeatable mountain views, and freshwater springs.
With several museums and renowned state parks, this is the type of destination where there's always something to do. 
Great Falls are famously home to the C.M. Russell Museum, Giant Springs State Park, the Lewis and Clark Interpretive Center, the Paris Gibson Square Museum of Art, and the First Peoples Buffalo Jump State Park. 
Located between Flathead Lake and Glacier National Park, Kalispell is an enchanting town almost entirely surrounded by rugged wilderness. 
The famous Main Street features an array of coffee shops and cafes and is flanked by pretty architecture and historic buildings. The town also hosts the Hockaday Museum of Art and the Conrad Mansion Museum. 
Just a short drive away, you will discover wonders like Flathead National Forest, Whitefish Mountain Resort, and Lone Pine State Park. 
Treasured for its rich historical roots, Virginia City is a living ode to Montana's Western beginnings. Located in the Alder Gulch, the city hosts buildings that have been standing for more than a century. 
Must-see destinations in town include the Virginia City Historic District, the Brewery Follies, where regular comedy nights are hosted, the J. Spencer Watkins Memorial Museum, and the eerie Boot Hill Cemetery. 
Must-See Montana Highlights
You could live in Montana for a lifetime and still not see all its wonders. But on a limited trip, a little prioritizing is in order! The gems that all visitors to the state should see at least once are:
Staying in Montana
Montana has lodging options for every kind of traveler, whether you're looking for an indulgent resort and spa or prefer a budget-friendly campsite.
Fitting in with the state's Western heritage and large expanses of rural land, many lodges offer cabin rental in Montana. 
You typically won't find many cabins in major cities and towns but rather in remote areas. In particular, there's a lot of cabin-style accommodation in the communities bordering the national parks. 
List of the Best Cabins
There is cabin-style lodging right across Montana, with most options located in smaller towns and rural communities. 
Cabins come in a range of prices and styles, whether you're looking for a romantic getaway with creature comforts or a rustic family trip that involves a little "roughing it out". 
Tucked away in a stunning location, the Yellowstone River Lodge & Cabins is an affordable resort that offers guests a slice of Montana tranquility. The lodge lies on the idyllic banks of the Yellowstone River, with fishing opportunities only steps away. 
The cabins and the lodge are fully furnished, offering guests a truly comfortable stay. The décor remains rustic to create a Western atmosphere, while there are also modern amenities so that guests have all they could ask for.
Kitchen and kitchenettes are part of the accommodations, along with tea and coffee facilities, plus breakfast for an additional charge. 
The grounds are only 45 minutes away from the Logan International Airport in Billings, while the Red Lodge Mountain Resort Ski Area is 96.6 km (60 miles) away.
Traveling to Glacier National Park and looking for accommodation on the western side?
The Silverwolf Log Chalets are located in the charming community of Coram, only seven minutes away from the West Entrance to the park. Glacier Park International Airport is also only 21 km (13 miles) away.
The authentic log cabins are equipped with modern creature comforts such as flat-screen TVs and private bathrooms. There are also free toiletries and a hairdryer in the units, plus some cabins have a seating area. 
On the grounds, guests will find a communal barbecue and pristine views of the surrounding mountains. The relaxing location lends itself to a honeymoon spot or for a quiet couples' getaway. 
A mining town surrounded by the Deer Lodge National Forest, Anaconda is a gem that many visitors to Montana tend to miss. It's home to its very own historic smoke stack and boasts magnificent views of the Pintler mountains. 
Guests at Sugar Loaf Lodge & Cabins are in a great position to explore the natural wonders of the area, with skiing opportunities in the winter and hiking in the summer. There is also billiards on site, in addition to a children's playground and free private parking. 
The cabins themselves tend to be more spacious than average and include seating and dining areas, so visitors don't feel cramped or claustrophobic.
The lodge is also located 44 km (27 miles) away from the historic town of Philipsburg, which guests may also want to explore. 
West Yellowstone is a popular community to base yourself in if you plan on visiting Yellowstone National Park.
While there is also lodging in the park itself, staying in West Yellowstone tends to be more cost-effective. The town also has amenities such as grocery stores and restaurants, which are limited in the park. 
The Terra Nova Cabins are located just outside of West Yellowstone. They're still a close distance from the park's entry while also offering the seclusion of a remote setting. The Yellowstone Airport is also only 20 minutes away. 
Some of the cabins offer breathtaking views of the mountains and lakes, and every cabin has a picnic table and an outdoor grill. Guests also have access to a convenience store where they can stock up on gas, snacks, and beverages. 
The Blue Moon Saloon is located in Cameron, a town nestled in a lavish valley in Madison County, southwest Montana.
This is a great place to base yourself if you plan on visiting the Big Sky Ski Area, which is 26 km (16 miles) away. 
The holiday park is also 17 km (10 miles) away from the town of Ennis, off the beaten path between West Yellowstone and Butte. 
The mountain setting provides guests with splendid views and a serene atmosphere. There is a restaurant and bar on the premises, where guests can socialize and enjoy a hearty meal. 
The cabins are spacious and equipped with basic amenities, including a kitchen, dining area, private bathroom, and free toiletries. 
Located near the Montana-Idaho border, Lolo is only a short drive south of the lively city of Missoula. Here, you'll find highlights like Travelers' Rest State Park and the Lolo Brewing Company. 
The Lochsa Lodge offers a quiet place to stop when road-tripping through Glacier Country. The lodge is set against a background of soaring mountain peaks and has its own public garden. In the winter, there is ski-to-door access. 
Guests will also enjoy the sun terrace, shared lounge, restaurant, and bar on the premises, plus the seating area and patios in some of the cabins.
This is a particularly great location if you plan on enjoying outdoor activities while in Lolo, as hiking, cycling, and skiing are available in the area. The lodge also has ski storage space. 
There's no shortage of accommodation in Glacier National Park. But lodging in the park can be costly, and it also tends to fill up a year in advance.
For those who don't wish to stay in the park, basing yourself in West Glacier, near the park's West Entrance, is a great option. 
The Glacier Outdoor Center is less than a mile from the park, so guests will have no problem getting to the park bright and early
The lodging also assists guests with planning activities for their stay and offers guided expeditions in the way of river tours, fishing tours, and horseback riding tours.
The cabins come with a full kitchen and a separate seating area, plus a gas grill and a covered patio. There is also an outdoor store and a fly shop on the grounds, where guests can pick up what they need for their visit to the park.
Just a short drive from Yellowstone National Park, the community of Pray is nestled on the banks of the Yellowstone River.
It lies in the heart of Paradise Valley and is next to the Custer Gallatin National Forest, home to the towering Absaroka Mountain Range. 
Unlike many of the other cabins in Montana, the units at the Yellowstone Valley Lodge are modern and chic. Each cabin has its own terrace, where guests can bask in the exquisite views of the surrounding landscape. 
There's an on-site restaurant and free continental breakfast at the hotel, which has the ambiance of a Western ranch.
Guests have endless opportunities to enjoy the great outdoors, with fishing, horseback riding, and hiking all available nearby. 
Whitehall is the gateway to Southwest Montana and a hiker's dream.
The town is 18 km (11 miles) away from Butte and a short distance away from national highlights, including the Lewis and Clark Caverns, Delmoe Lake, and the Beaverhead, Big Hole, and Madison Rivers. 
The Homestake Lodge is a particularly good lodging for winter, as it offers views of the snow-capped mountain peaks and ski-to-door access. The cabins have kitchen facilities, including a fridge and oven, as well as a private bathroom and patios. 
There is a grill on the grounds for guests to enjoy, while ski equipment rental and ski passes are also available. 
Guests at the Explorer Cabins at Yellowstone have Yellowstone National Park at their fingertips. The park entrance is less than a mile away, while Yellowstone Airport is only eight minutes away. 
Filled with natural light and equipped with their own fireplace, the cabins offer peaceful retreats. Guests can also relax outside their cabins on their private front porches. For those looking for tips and advice about visiting Yellowstone, the reception desk is open 24/7. 
The cabins are also close to the town center so guests can easily stock up on groceries or dine in town without having to travel far. 
Glacier Homestead lies in the charming community of Coram, a popular base point for Glacier National Park's western side. 
Guests at the homestead will be treated to picturesque mountain views that they can absorb from their private balconies. There is also a communal terrace at the holiday park, where guests can enjoy the calm ambiance.
The cabins are relatively spacious with dining and seating areas. Some feature kitchen space and air-conditioning to cool guests down after long summer days in the park. There is also a barbecue on the grounds, as well as free private parking.
The homestead is 42 km (26 miles) away from Kalispell and 32 km (19 miles) away from the town of Whitefish. The Glacier Park International Airport is only 29 km (18 miles) away from the holiday park.
Guests have the opportunity to enjoy abundant hiking in the area. 
Also located in Coram, the Sky Eco – Glacier General Store & Cabins lies just a few minutes from Glacier's West Entrance.
With furnished cabins and a 24-hour reception desk, this is an ideal place to stay for those who plan on visiting the national park, or the Hungry Horse Recreational Wilderness Area, which is also only five minutes away. 
The lodge has its own general store on site, so guests can easily stock up on necessities before heading into the park, where amenities are scarce. The store sells all basics, from snacks to souvenirs, and even runs a delivery service so guests don't even need to leave their cabins.
The cabins have their own patio and barbecue facilities, plus a simple kitchen and air-conditioning. There is also free Wi-Fi at the lodge—a rare find in the area.
The lodge is also only 21 km (13 miles) from Glacier Park International Airport. 
Yellowstone Cabins & RV offers Western-style accommodation in the busy town of West Yellowstone.
The antique, historic cabins are reminiscent of Montana's cowboy tradition but have been updated with modern comforts to suit 21st-century guests, including a flat-screen TV, microwave, and private bathroom. 
There's a strong sense of community spirit at the holiday park, with a communal fire pit, gas grills, barbecues, and picnic benches. Grocery stores, gift shops, restaurants, and the National Geographic IMAX theater are steps away in West Yellowstone.
The cabins are open for the summer season, from mid-May to mid-October, and only 1.6 km (.9 miles) from Yellowstone National Park.
Best Cabins To Rent In Montana – Conclusion
Staying in a log cabin allows guests to immerse themselves in a true Montana experience that dates back to the era of the cowboys. Rustic, cozy, and complete with the necessities, this kind of accommodation allows for a one-of-a-kind travel experience. 
No matter what type of cabin-style lodging you're seeking—there is something here for everyone. Below are the best cabins in Montana for every type of style and budget.