Bozeman may be the most interesting city in Montana. Sitting in the southwest part of the state, Bozeman is a lesson in opposites.
While part of the city is an ecological-minded college town with Hollywood stars, yoga studios, hip restaurants, coffee bars, and breweries, the other half of the city are farmers, ranchers, and quiet people looking for a simpler way of life.
Bozeman as a town was founded around 1863 by John Bozeman as a resting point along what is now known as the Bozeman Trail. The trail was established to provide easy passage from the Oregon Trail through Wyoming and Montana to the west coast, for gold miners and settlers.
Today, Bozeman is a vibrant community and one of the fastest-growing cities in the United States. Home to Montana State University, the city boasts both booming tech and tourism industries. Many flocks to the town thanks to plenty of outdoor attractions, recreational activities, and an art and cultural scene that can't be beaten.
The Best Hotels In Bozeman
BEST OVERALL
Airport Shuttle
Bar
Pets Allowed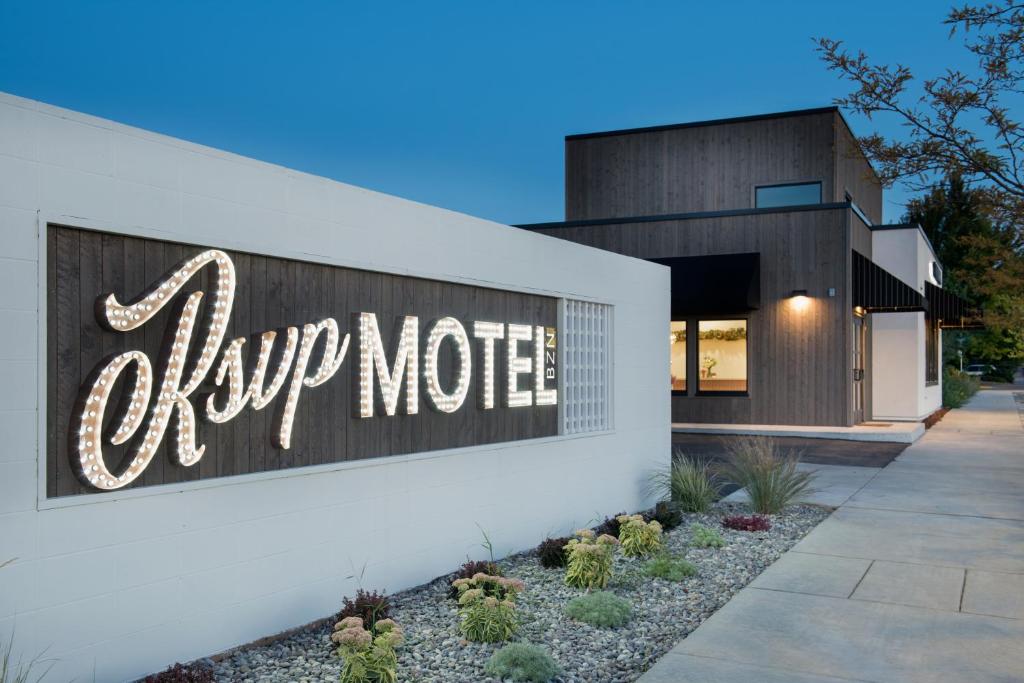 BEST FOR COUPLES
Spa
Tea/Coffee Maker in All Rooms
Pets Allowed
BEST FOR FAMILIES
Picnic Area
Free WiFi
Fitness Center
Bozeman Main Attractions
There are a lot of really interesting things to see and do in Bozeman. So many, that we had to pick just a few of our favorites, or this list would go on and on.
Downtown Bozeman
Taking a walk down Main Street in downtown Bozeman is a great way to experience both the hip "young" culture and the taste of the old west that makes this community so interesting. Main street is lined with fun old buildings that make you feel like you've entered another place and time.
Along the street, you'll find some of the best restaurants in Montana, great boutique shops, and many of the community events that bring folks from all around the Bozeman area. For the lucky, and observant, you may even catch a glimpse of one of the many Hollywood actors that call the Bozeman area home.
Museum of the Rockies
If you want to learn a lot about the natural history of the Rocky Mountains, or if you just want to see one of the best collections of dinosaur fossils in the world, the Museum of the Rockies is a sight you cannot miss.
The museum is a collaboration with Montana State University and the Smithsonian Institute. While you'll enjoy the exhibits, behind the scenes this museum is working hard on research and features some of the most up-to-date information on the evolution of Yellowstone County and Yellowstone National Park.
American Computer and Robotics Museum
We think this is one of the most unique museums anywhere in the United States, and it's a great nod to the tech industry that is the base of the Bozeman economy. The American Computer and Robotics Museum details the rise of technology from the clay tablet to today's advancements in artificial intelligence and consciousness.
The city may seem like a strange place to find such a museum, but this is a spot you shouldn't miss. The displays are really amazing and there are some of the most important technological artifacts in the world housed here. Don't miss the Gutenberg Press, the Alan Turing papers or a Steve Wozniak signed Apple 1 computer.
Oh, and did we mention that admission to the museum is free?
Montana Grizzle Encounter
One of the most majestic and awe-inspiring animals in North America is the Grizzly Bear. This predator calls Montana home, but most of us would rather skip the interaction with this giant animal and view it from a distance. The Montana Grizzly Encounter gives visitors to Bozeman the opportunity to get a little closer to these amazing animals, in a safe and controlled environment.
Most of the bears that live in this rescue and bear sanctuary came from captivity and were rescued from unsuitable living conditions. The Montana Grizzly Encounter gives grizzly bears the chance to live a more normal life in their natural environment, without releasing them back into the wild.
Yellowstone National Park
Bozeman is considered the north and west gateway to Yellowstone National Park, so it makes sense that you should add this amazing place to your itinerary. In Yellowstone, you'll find plenty of things to see including the world-famous geysers and hot springs.
Lots of people come to Yellowstone to view the wildlife and to enjoy hiking and camping. Yellowstone is an easy day trip from Bozeman and for many people a once in a lifetime place to visit.
Recreation Activities in Bozeman
Just like the community, Bozeman has diverse options for recreation. And, the activities aren't just summertime activities. The city's proximity to mountains, rivers, national forests, local parks, and recreation facilities allows visitors to enjoy great recreational opportunities all year round.
Skiing/Snowboarding
One of the most popular winter sports in the Bozeman area is skiing or snowboarding. You'll find two great downhill ski areas nearby – Big Sky Resort or Bridger Bowl Ski Area. Big Sky Resort offers visitors a more traditional "resort" skiing experience, while Bridger Bowl is a smaller ski area with basic amenities.
If you're not up for downhill skiing or snowboarding, Check out the Crosscut Mountain Center and Bohart Ranch. This spot has plenty of trails for Nordic skiing, snowshoeing, and skate skiing. Never tried Nordic skiing before? Crosscut Mountain Center has great instructors that can show you the ropes.
Water Sports
There are a variety of water sports opportunities in the Bozeman area. The Gallatin River is a favorite spot for springtime white water rafting. If you're looking for something a little more relaxing, locals enjoy kayaking and stand-up paddleboarding on the Madison River through Bear Trap Canyon.
If you don't have your own gear, no need to worry, there are a number of outfitters in town that can set you up with tubes, paddleboards, or even kayaks. If you don't want to drive, you can even pick up a free shuttle to Bear Trap Canyon from downtown Bozeman.
Fly Fishing
The Gallatin River is another one of Montana's amazing fly-fishing streams. For avid fly-fishers, the Gallatin near Bozeman is a dream come true. Parts of the movie "A River Runs Through It" was filmed near Bozeman, so for those familiar with the film many of the best fishing spots may seem familiar.
Favorite spots for wade fishing include the canyon section between Big Sky and Four Corners. There are some great fly shops in Bozeman that can help you pick the right flies or hire a guide to take you to the best spots.
Rock Climbing
There are some pretty amazing spots around Bozeman for rock climbing, ice climbing, and mountaineering. Locals will tell you that the best spot for ice climbing is in Hyalite Canyon, while those looking to scale rock walls will enjoy Gallatin Canyon.
If you're new to these activities, there are a number of local businesses that will help you gear up and show you the ropes.
Hiking
Of course, hiking is the most accessible activity in the Bozeman area, and it doesn't require any special gear. One of the most popular hikes is the M-Trail. You'll be hard-pressed to miss the giant "M" on the side of the mountain above Bozeman.
It's not just a stamp of pride for Montana State University students, it's also a great place to hike to. For more scenic hikes, head to Hyalite Canyon where you'll find a number of great hiking trails. You'll also find Hyalite Challenge, an accessible recreation area with wide boardwalks, fishing piers and other amenities that make enjoying the area easy for those with physical challenges.
Other favorite hikes in the area include Palisade Falls and Drinking Horses Mountain, both of which offer great views and easy hikes that are family-friendly.
Accommodations
When you visit Bozeman, you'll want to make sure you have a great place to recover after a day of activities. There are plenty of lodging options in the area, including vacation homes, local hotels, chain hotels, and bed and breakfasts.
Special Events
Bozeman plays host to a number of great special events throughout the year. Visitors may want to plan their stay in Bozeman around the great events that the community offers.
Activities Near Bozeman
Recreation Activities
National Parks and Forests
State Parks
City and County Parks
Museums
Performing Arts
What Is The Cost of Living in Bozeman?
Bozeman has general, day-to-day living costs much higher than the national average. On top of that Bozeman housing prices are not only high for Montana, as they also consistently rank among the most expensive in America!
The Springhill and Legends neighborhoods are considered among the most exclusive and expensive in Bozeman, while on the other end of the spectrum comparatively is the Baxter Meadows area.   
Is Bozeman Safe?
Looking at crime rates, it's possible to see that Bozeman does quite well both locally and nationally at 33 on the crime index (with the best being 100). This means some form of crime affects three per thousand people in the town every year.
With the total number of annual crimes recorded being under 1,000, the main problem seems to be property crime at close to 800. The number of crimes considered violent was somewhat lower and recorded at 160, so in al Bozeman is not too much of a dangerous place.
What is Bozeman Known For?
Aside from the surrounding Rocky Mountains, Bozeman is largely known as something of a college town, mainly due to its prominent numbers of student-aged residents.
This is in turn reflected in local Bozeman lifestyle and culture, which comprises a large proportion of artists and other creative types. A lot of the major events, for instance, are closely linked to the academic calendar, and the Museum of the Rockies is a major attraction in the area, as is the Gallatin History Museum and the local Hot Springs.
Outdoor recreation is plentiful, especially the local M Trail and the nearby Bridger Bowl Ski Area as well as the surrounding regions of the Custer-Gallatin National Forest.
Related
Latest in Bozeman
Bozeman is considered to be one of Montana's most liveable cities. A two-hour drive from Yellowstone…