Sitting at the confluence of three rivers, and tucked perfectly within the Northern Rockies is the town of Missoula, Montana. Once a small, peaceful community, Missoula came to fame thanks to the 1976 Norman Maclean novella, and the 1992 film, "A River Runs Through It."
This book and movie put Missoula on the map, and today it is one of the most popular tourist destinations in Montana.
Missoula may not be the perfect destination for every tourist, but if you love outdoor recreational activities like hiking, fly-fishing, mountain biking or skiing, Missoula is the perfect spot for your next adventure.
In this article, we will take a look at everything there is to do in Missoula, Montana so that you can get the most our of your visit.
Your Guide to Missoula, Montana
A Little History
Established in 1860 as the Hellgate Trading Post, Missoula got its start by European settlers who started coming to the area around 1853. The city moved from the Hellgate Trading Post area to about 5 miles east where the name was changed to Missoula Mills.
The mills provided essential supplies to settlers traveling west through Montana, and when Fort Missoula was established in 1877, the economy of the area was stabilized, and the community began to grow.
The largest boom in growth and development occurred around the arrival of the Northern Pacific Railroad to the area. With the railroad came a new industry to the area that allowed the population to thrive. The lumber industry supported the local economy for nearly 100-year. The lumber mills closed in 2009, but Missoula continues to be a vibrant and bustling city.
Today, Missoula thrives on its tourism industry along with being home to the University of Montana and numerous other businesses.
In this article, we will take a deeper look at Missoula, Montana, and everything that there is to do in the city and surrounding area.
The Top 3 Hotels in Missoula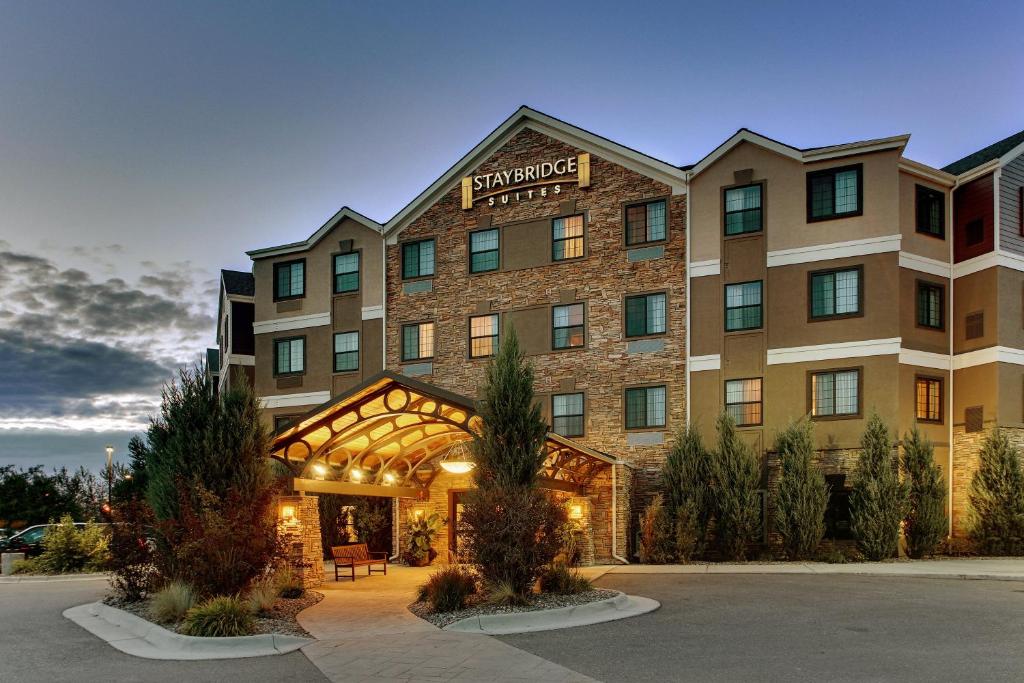 BEST FOR MISSOULA
Live Sports Events
Kid-friendly Buffet
Live Music/Performance
BEST FOR FAMILIES
Outdoor Fireplace
Swimming Pool
Board Games/Puzzles
BEST BUDGET HOTEL
BBQ Facilities
Business Center
Tea/Coffee Maker in All Rooms
Main Attractions in Missoula
Being that Missoula is an outdoor recreation mecca, many of the must-do activities in the area really revolve around getting outdoors and doing stuff. However, there are some great things to see and do in Missoula that you just shouldn't pass by.
Downtown and Hip Strip
Missoula has 9 different historical neighborhoods, so if you like history and great architecture, then you'll love exploring. However, the historic downtown and the Hip Strip are two of the most interesting of these historic districts, and they're within walking distance of each other. Both areas are full of the art and culture that the city is known for.
In the Downtown area, you'll find some of the best restaurants, along with art galleries and boutique shopping. The Hip Strip is just across the river from Downtown and it is a completely different type of neighborhood.
The historic buildings in the Hip Strip are filled with unique boutique stores, restaurants, and some of the best nightlife in Missoula. If you want a break from your outdoor activities and want to enjoy a bit of window shopping, this is the place to go.
Lewis and Clark Trail
The Missoula area saw the Discover Corps twice during their journey to the Pacific Ocean. Just south of the city is Traveler's Rest State Park. Here, you'll find a portion of the Lewis and Clark Trail, maintained for current-day adventurers to hike.
This was one of the most difficult parts of the Expedition's journey, so taking the trail gives a good idea of the challenges that Lewis and Clark faced on their journey.
Traveler's Rest State Park also has interpretive trails and picnic tables around the areas where the Expedition camped in September of 1805 and June 1806. Also, check out the Lolo hot springs while you're here. They're a great place to rest and enjoy a little bit of relaxation.
Fort Missoula
Established in 1877 to protect settlers in the area, Fort Missoula remains intact today as a museum and interpretive center. The Fort has 20 preserved historical buildings for visitors to see and explore. About half of the buildings are original from the fort, while others were brought to the Fort for preservation.
Caras Park
Considered to be Missoula's town square, if you want to enjoy a local festival or a bit of free music or entertainment during the summer months, Caras Park is the place to go.
This large open area in the downtown area hosts many events has playgrounds and picnic tables, and is home to the Carousel for Missoula and Dragon Hollow. The Carousel is one of the few hand-carved carousels in the country made after the Great Depression. It is a beautiful sight to see, and one not to be missed when visiting Missoula
Recreation Activities in Missoula, MT
Missoula is really about outdoor recreation. So, if you want a vacation filled with great ways to get out and enjoy nature, you'll find endless options in and around Missoula.
Hiking
In and around Missoula there are tons of hiking trails for you to explore. You'll find ample hiking opportunities within Lolo National Forest, Rattlesnake National Recreation Area, and Travelers Rest State Park.
However, you don't have to drive out of town to get a great hike. One of the best hikes in the Missoula area is the "M" Trail. When you come to Missoula, you'll likely notice the large letter "M" on the side of Mount Sentinel.
The M-Trail takes you to this "M" and beyond. The trail starts at the University of Montana campus and takes you up steep switchback for about three-quarters of a mile to the M. From here you can continue up Mount Sentinel where you'll be able to enjoy great views of Missoula, Hellgate Canyon, the water lines of Glacial Lake Missoula and other area sites.
The M-trail connects to a variety of other trails that will allow you to adventure further.
Biking
If you want to experience Missoula like a local, skip the car and rent a bike. The city is one of the most bikeable cities in the west, boasting over 20 miles of developed biking and walking trails. As you explore the town, you'll likely notice there are more bikes than cars.
If you'd rather try something a bit more adventurous, Missoula has plenty of opportunities for mountain biking. Rattlesnake National Recreation Area is a favorite spot for locals to mountain bike. It's a short five-mile ride from downtown to the main Rattlesnake trailhead.
The main trail is a service road that has a nice climb but isn't too technical. If you want something more technical, check out the Sawmill Gulch trail. It is a great single-track trail that is easy to follow and is just challenging enough.
Kayaking/Whitewater Rafting
With three different rivers around and through Missoula, you've got plenty of opportunities for getting your toes wet. In the springtime, whitewater rafting is amazing and you'll find plenty of whitewater outfitters in town that will provide you with everything you need for a great adventure, including a skilled guide.
For a family-friendly adventure, check out Alberton Gorge. The class III rapids are fun and frolicking, but not too intense. For the more adventurous, check out the Lochsa River. This river has 25 sections of class IV rapids. A heart-pounding adventure for sure!
If whitewater isn't your style, there are plenty of relaxing floats in and around town to enjoy. Outfitters in town can give you great suggestions for places where you can kayak, canoe, or even rent a tube and float one of the three local rivers.
Fishing
You can't visit the city without trying your hand at fly fishing. Fly-fishing puts Missoula on the map, and with three blue-ribbon rivers, you'll be hard-pressed to find a place to try out fly-fishing or hone your skills than the Missoula area.
Local fly shops can tell you where the best spots to fish are, and help you pick the perfect flies for the season. Or, hire a guide to take you to the best spots and learn the techniques of fly-fishing which is almost like meditation, but in the water. If you'd rather lake fish, There are six state parks in the area that have lakes perfect for fishing.
Whether you're lake fishing or fly fishing, do make sure you check out the Montana Fish Wildlife and Parks website for information on fishing rules and regulations, and to buy your Montana fishing license.
Read more on things to do in Missoula, MT
What Is The Cost of Living in Missoula?
Compared to the rest of Montana, Missoula's cost of living tends to be a bit higher than the state average.  In fact, it has recently been as much as 3-4% higher, although this is still reasonably attractive on a national scale and just over the average by 1% or so.
The real bad news for anyone thinking of moving to Missoula is that the housing costs are more than 10% higher than the national average.
Is Missoula Safe or Easy to Live in?
As far as crime goes, Missoula has a somewhat high crime rate with a score of 6 out of 100 (100 being the best). It's definitely one of the worst there is, but it is also reportedly improving, and violent crime accounts for less than 10% of the total in Missoula
One of the main issues with the quality of life in Missoula aside from crime is that it has very long, hard winters. Furthermore, Missoula is a rather small city that is removed from larger cities making it a rather insular community.
What is Missoula Known for?
Missoula is for anyone who likes short or even longer stays in a small city with a scenic backdrop of mountains and valleys. It is home to the University of Montana and has access to lots of outdoor recreation.
The area is in fact something of an outdoor paradise that includes national forests with hiking and ski areas, rivers with excellent fishing, and bicycling.
There'll likely be a few local cultural activities thrown in, as Missoula is a progressive college town with a slightly bizarre mix of students, ranchers, nature lovers, and the 'hi-so'.
Accommodations
We love staying in the city as there are some nice lodging options. There really is an option for everyone here. Whether you like to stay in a chain hotel or would rather try a vacation home or bed and breakfast, there are great options to choose from.
Best Time to Visit Missoula
Missoula is a lively city, which makes the warmer months of summer the best choice for visiting. However, the beauty of fall is not something that should be overlooked.
A Trip During the Summer Season
Want to visit Missoula amid a warm and beautiful season?  Then plan a trip during the summer season.
We suggest July and August. If you are seeking an adventurous trip with fun summertime activities such as water sports, sightseeing, and hiking; then your summer vacation should be in Missoula this year.
Tourism
Summers in Missoula are short-lived but thoroughly filled with excitement. This is the season when tourism is at its peak, with busier and crowded public places and travel destinations.
Due to this, the tour expenses and accommodation costs will be higher. However, the lively experience of Missoula during this season makes it worth the price!
Weather
The weather during summer is relatively warm and dry. The average temperatures during July and August range between 16 to 17 °C. It is warm during the daytime but gets chillier during the night. You might also experience light showers of rain.
These months are the hottest months of Missoula with the highest temperature recorded at 27 °C. This makes them ideal for those who prefer outdoor experiences in the warmth of the sun.
What to Pack
During the summer season, you need to pack light. Gear up with cozy and airy summer clothes which will keep you cool and comfortable on sunny days. For evenings, however, make sure you pack a coat or a jumper since it tends to get chilly.
Things to Do in Summer
The heat of the summer calls for water activities. For this, Missoula offers a wide variety of canoeing, kayaking, and rafting experiences for you. The crowds are lively and you can find fairs and festivals happening in almost all places.
This energetic getaway will not only allow you to enjoy the recreational spots of the city but also help you experience its culture to the fullest.
Now that you know when the best time to visit is, let's talk about the things you can do for an enjoyable summer experience.
Explore Glacier National Park
The alpine scenic views of brilliant aquamarine lakes, waterfalls, and mountain slopes covered under a blanket of wildflowers deserve to be explored. This is the world's first international peace park and ranks as the 10th most visited park in the world.
Although the park is open all year round if you want to go down the Going-to-the-Sun Road, then you need to visit Missoula this season as it is only open during the summers. This is a gorgeous scenic mountain road that is the most crowded and popular region of the national park and tourists all over the globe appraise its panoramic views.
You can enjoy various hikes, take dips in the lagoons, savor the marvelous glacial views, witness a rich diversity of faunas and floras, or simply take a stroll as you explore your way through this national park.
A Hike to St Mary and Virginia Falls
For those whose hearts hold a special place for stunning waterfalls, this destination is heaven. Due to its scenic landscape, it is the busiest during summer. This short hike features majestic mountain views and the beautiful Virginia Creek Valley, which leads up to the spectacular St Mary and Virginia Falls.
This is a great place for those interested in rich wildlife and also, bird watching. Along with water-based activities, you can also indulge in sightseeing and pick a great place to have a picnic meal later on!
Experience White-Water Rafting
Missoula is the perfect place to go for white water rafting as rushing currents pass through the canyons and gorges.
One of the most spectacular settings for this activity is in Alberton Gorge, where you will find exciting rapids to navigate, with views of high mountains and lush forests lying on either side of the Clark Fork River.
This stretch is popular not only for water rafting but also for kayaking, canoeing, and boat trips. Many tourists head over to this spot to beat the sun and enjoy the calm waters.
A Fun Day at Splash Montana Waterpark
Open only during the summer season, Splash Montana is not only popular in Missoula but is one of the best water parks all over the world. It offers a lot of swirling waterslides, outdoor pools, rivers, and fun floats.
With features for people of all ages, this place is great for a family outing. Experience a wet and wild day whilst soaking in the sparkling pools of Montana's Waterpark!
A Trip During the Fall Season
If you are someone who prefers to travel during pleasant weather conditions and a less crowded environment, then the months of September and October are your safest bet for a great autumnal vacation.
Tourism
Traveling in the least busy times means that lodging and other accommodations will not only be easily available but also at much lower prices. This is a good option for those who are looking for a worthwhile trip on a budget.
As fewer travelers visit the state during these months, trips in autumn are one of the best-kept secrets of this place.
Weather
This time of the year in Missoula begins with frosty mornings and crispy leaves dispersed on the ground. The weather is relatively cool during September with an average temperature of 12 °C.
Most of the days are sunny and rain is a lot less frequent. It gets chillier in October when the average temperature drops as low as 5 °C. And if you are lucky, you can even catch the first snowfall of the season.
Nature during this time is at its very best – you can experience the great marvels of fall foliage as the thick vegetation of lush green trees is replaced with beautiful shades of crimson and gold.
What to Pack
If you are visiting Missoula during late September and mid-October, make sure to pack some extra layers for the cold weather. Jackets and thermals are a must, especially for the evenings and nights.
An overcoat during the day might become a requirement if the temperatures decide to drop early on.
Things to Do in the Fall
Now that you know when to visit for an autumn trip let's take a look at the delicious activities which make it so special.
Autumn is one of the most beautiful seasons in Missoula. The mountains and the valleys glow with vivid shades providing breathtaking scenic views for you to enjoy.
From endless biking and hiking trails, relaxing countryside drives, or even a simple walk along the spectacular tree-lined streets of Missoula's downtown; this city has many outdoor activities you can enjoy as the fall season reaches its peak brilliance.
Not to mention, the popular Halloween celebrations you can be a part of, which are the talk of the town during this magnificent season.
Here we have listed some places you surely don't want to miss on your visit to Missoula in the fall.
Visit the Missoula Maze
This is a great way to spend the day with your loved ones. First, of its kind, the Missoula Maze features a large corn maze with a pumpkin patch, an obstacle course, and a petting zoo with a variety of animals.
They also have a mini maze for younger children in the group. All you have to do is get lost in the rows and find your friends and family as you try to make your way out. And while you're at it, we recommend visiting the pumpkin patch to pick out some jack-o-lantern for carving!
Scenic Drive to the Bitterroot Valley
You need to visit the Bitterroot Valley in the fall – the gorgeous views are steeped in oranges and browns as the fall season rolls on!
It is a short drive south of Missoula and is home to charming small towns, lots of outdoor recreational sports, and plentiful historical highlights.
Here, Daly Mansion is one of the destinations that most tourists appraise. This Georgian-Revival-style mansion is known for its architecture and design and it offers a spectacular view with its tree-lined entry, right in the heart of Bitterroot Valley.
A Walk on the Riverfront Trail
This trail runs along the Clark Fork River which reflects the brilliant foliage surrounding the river. It is accessible from the University of Montana and Downtown Missoula.
This irresistible trail offers a beautiful and tranquil path for you to meander through.
Special Events
There are plenty of reasons to visit, but one of our favorite things about the city is the variety of events and festivals that occur in town each year.
Activities Near Missoula
Recreation Activities
National Parks and Forests
State Parks
City and County Parks
Museums
Performing Arts
Related Articles
Latest in Missoula
Missoulians have traditionally set aside the second Sunday in August for close to two decades now….