Montana is brimming with great places to stay while on vacation, but where are the best places to stay when you are looking for a romantic getaway?
Montana is home to some of the most beautiful and breathtakingly situated resorts that are a perfect mix of romance and adventure. It's not all rugged activities and cattle ranches, there are plenty of truly memorable and unique options for couples seeking a getaway.
To help you choose the best getaway with that special someone, we have highlighted six of the best resorts in Montana for couples.
Top 3 Resorts In Montana For Couples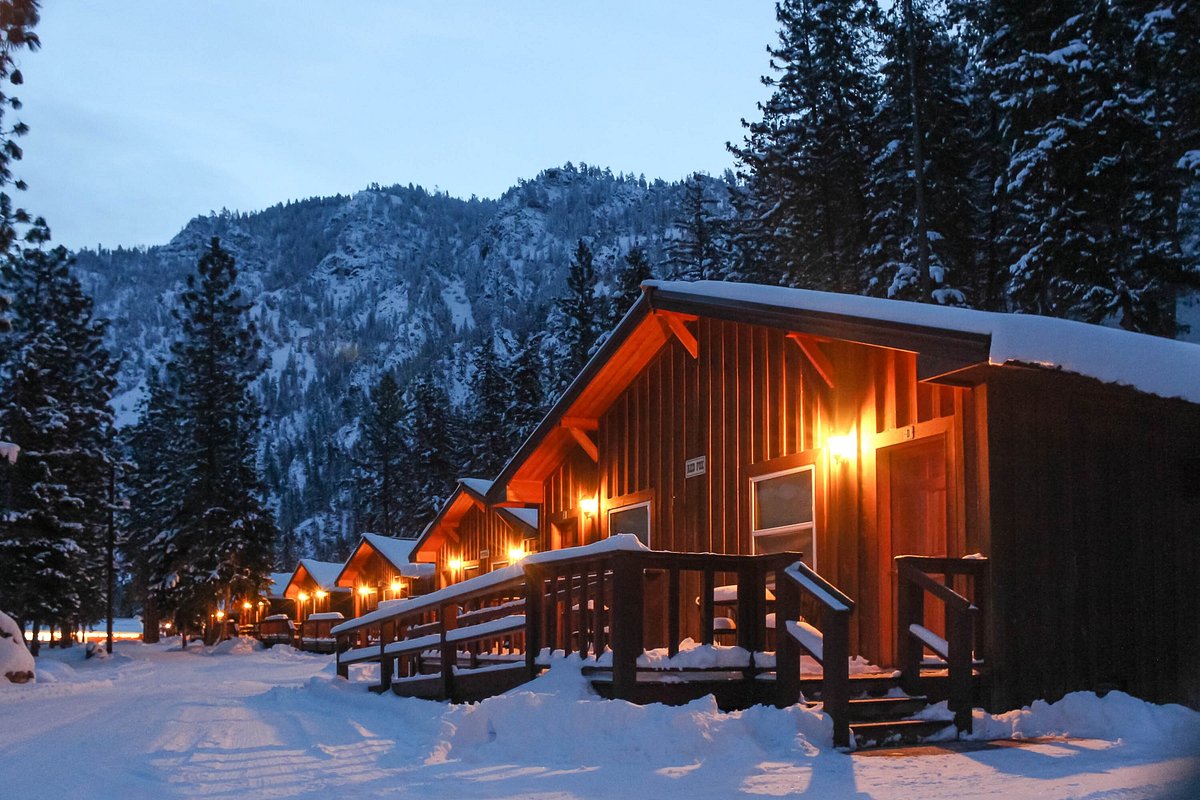 BEST FOR FAMILIES
Free WiFi
Pool With View
Bar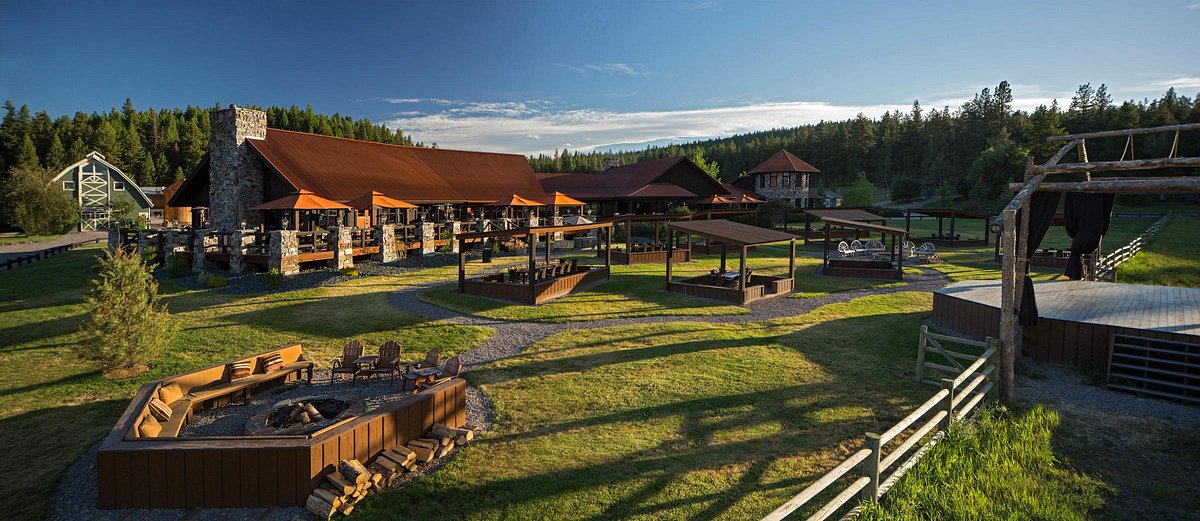 BEST FOR FAMILIES
Fitness Center with Gym
Bicycle Tours
Airport Transportation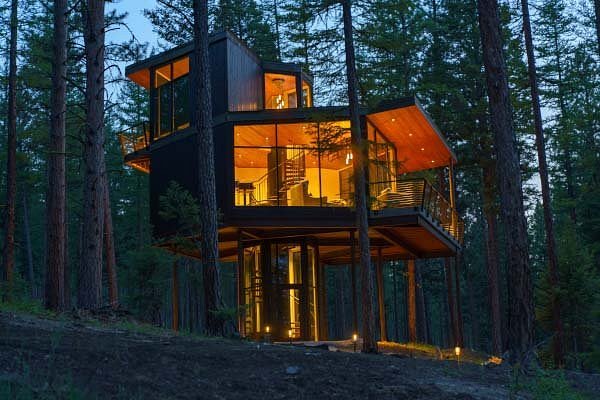 BEST FOR COUPLES
Pets Allowed
Mountain View
Spa
When Should You Go To Montana For a Romantic Resort Vacation?
This will depend on your personal preferences. Many of these romantic resorts offer various activities and amenities to make your stay as memorable as possible, but what offerings are available will depend on the time of year.
If you are looking for a place with fewer people, then the best time to go to Montana is during the winter, according to Montana Office of Tourism, "As the snow begins to fall in Montana, the bustle of summer and autumn crowds disperse and the landscape becomes covered in a glistening blanket of white. Winter is the perfect season to explore Big Sky Country".
What Can I Expect a Resort To Offer?
​​Montana has a lot to offer when it comes to romance, such as its serene landscapes and rustic charm. It is also known for its friendly and welcoming people and its quaint, historic towns. The climate of this state is cool in summers and also cold in winters, so it doesn't get too hot or too cold there.
Each resort has its own unique offerings, but you can expect to find anything from golf to fishing, to spas and fine dining. In Montana, you can hike to the top of a mountain, fish from the side of a river and swim in an ice-cold lake and then snuggle up next to a cozy fire and have a private meal catered after a relaxing massage.
There is a full spectrum of things to choose from when considering the Best resorts in Montana for couples.
The 6 Best Resorts in Montana For Couples?
If you want to spend some time in a natural hot spring pool flanked by nature, Quinn's Hot Springs Resort may be what you are looking for.
An Irish immigrant, Martin Quinn was a miner and during a mining transport along the river, he noticed steam along the mountainside where people had gathered. He explored the area and built a residence, bathhouse, and sleeping accommodations, which has now turned into the resort known as Quinn's Hot Springs today.
The main attraction is the beautifully laid out hot spring cluster of hot spring pools. The pool temperatures range from 100 to 106 degrees Fahrenheit and there is also a cold plunge pool at 55 degrees. Beyond the health benefits of natural springs, you will find yourself surrounded by the unique beauty of the springs that trickle into them.
Quinn's offers a range of lodging options from rustic to luxurious. There are two lodges and over 25 cabins that either face the canyon or rider. The interiors of both the lodges and the cabins are rustic chic and offer space and privacy.
Of the two lodges, ​​Andre J. Melief River Lodge overlooks the Clark Fork River and is adults only. There are 25 rooms, 13 of which are riverside and offer private decks to enjoy the natural splendor.
Glacier Lodge is also an adults-only lodge, offering king-size beds and placed in the middle of tranquility and peace. The rooms are rustic chic, true to the vibe of the whole resort. If visiting in the winter, the lodge looks stunning, surrounded by holiday lights and covered in a dusting of fluffy snow.
Quinn's Hot Spring Resort has both a tavern and a restaurant. Quinn's Tavern is open to the public and has a traditional casual American menu with some pub fare sprinkled in. You will find a pool table and some entertainment machines as the tv spouts the game.
For a more formal dining experience, Harwood House offers locally sourced steaks, seasonal seafood, and a flawless wine list which won Wine Spectator's Award of Excellence in 2020. Harwood House is open for breakfast, lunch, and dinner.
2. Paws Up – Greenough, Montana
A working cattle ranch near the Lubrecht Experimental Forest has the most beautiful, luxurious 5-star experience waiting for you. Just 33 miles east of Missoula, this all-inclusive resort will make you giddy just reviewing their seemingly endless list of activities. Paws Up is truly an exceptional time to be had.
The list of activities offered goes on and on, ranging from whimsical to rugged to romantic. Paws Up also offer specific "Romantic Travel Packages" for elopements and honeymooners and "couples" homes and luxury tents.
Some unique activities you can enjoy together include ATV tours, canoeing, cross country skiing, couples massages, dog sledding, fat tire electric bike tours, go-karting, horseback riding, hot air ballooning,  nature hikes, river adventures, sleigh rides, tennis, Sky Line Adventure Park, drum circles, painting and much much more.
At Paws Up Resort, there is no main lodge or inn. You will find 28 luxury cabins and homes of various sizes which can accommodate couples or larger groups, or you can stay in one of 36 uber-luxury tents for an experience of a lifetime. Both have their own unique charm and incredible views.
When it comes to dining, you will have a lot to choose from. Pomp is private dining for the guests of Paws Up, and is described by the establishment as a "refined rustic ranch". Using innovation and imagination to curate the menu, their executive chef uses his luxury background and the foundation of his cooking along with seasonal and local ingredients.
Through Restaurant is also refined, but a bit more casual, offering smoothies, boards, paninis, grain bowls and coffee drinks for breakfast and lunch. Known for their popular huckleberry pancakes, breakfast is the meal not to miss here.
Additionally, you will find a full-service cocktail bar, Tank. In the heart of each camp, you will discover its own dining pavilion with its own chef and offerings. There are also outdoor dining experiences offered with music under the stars, according to the schedule provided.
3. The Green O – Greenough, Montana
A sanctuary among the trees, this perfectly modern, romantic, and quirky resort is the ideal spot for a couples getaway. Their glass embellished cabins are tastefully designed and the ​​Tree Haus is a two-story treehouse elevated 23 feet in the air.
According to their website, nightly rates are inclusive of daily breakfast, lunch, and dinner, along with beverages served with meals. The rate also includes round-trip airport transfers (MSO), a Lexus luxury SUV to use on the property, and a $500 Stay & Play credit per accommodation applied to Activities/Excursions or Spa services.
The Green O is a much smaller resort than the others listed here but stands apart by being innovative and truly immersed in nature.
Just 45 minutes from Yellowstone National Park you will find this stunning resort situated in Montana's Big Sky Country. With 139 spacious guest rooms and suites, Montage Big Sky took its inspiration for the design from locally sourced woods and stones to create its contemporary feel amid the Spanish Peaks.
Guests will be able to ski-in/ski-out to Big Sky Resort, have access to 3 world-class fly-fishing rivers, enjoy a private 18-hole golf course designed by Tom Weiskopf, and relax at their 10,000-square-foot Spa Montage.
From a bakery/cafe to fine dining, Montage Big Sky is home to seven singular dining experiences to meet whatever your mood may be. Want to stay in and snuggle? Room service is also available.
This adults-only resort is located in the Bitterroot Mountain range of the Montana Rockies and has won the Forbes Travel luxury stamp of approval. You'll have 23 cabins to choose from, all with a cozy fireplace. If you choose a remote cabin, a golf cart will be provided for navigating the grounds.
With almost a perfect rating on Google, Triple Creek guests praise it for its attentive staff, delicious food, and deeply calming energy. Rated a top honeymoon spot and favorite wedding destination, it's no surprise this tops the list for romantic getaways in Montana.
You'll find luxury in the wilderness, not only in the setting but in the worry-free inclusive offerings. Guests can expect the following inclusions in their nightly cabin rates: All meals, including in-cabin dining, snacks, packed meals for experiences, house wine, spirits, and beer, resort facilities and amenities, evening programming, and holiday activities.
For an additional expense, guests can enjoy off-ranch activities provided by third-party outfitters, spa services, airport transfers and laundry services.
The Ranch at Rock Creek is dedicated to giving its guests a truly romantic experience. With a unique combination of lodging options, guests can choose from a luxury tent to a barn, to a thoughtfully designed cabin to room in the modern lodge.
For couples seeking a package experience, The Ranch at Rock Creek offers a four-night curated couples adventure package that includes a spa experience, tastings, and fly fishing.
One of the most exciting things on the grounds is the Silver Dollar Saloon. With an extensive list of offerings, one can have something to do each night of their stay just at the saloon alone. The four-lane bowling alley and private movie theater are just the beginning of thoughtfully designed entertainment.
Table tennis, shuffleboard, and karaoke are also available. If you want the whole saloon for yourself, just ask, it can be arranged.
Final Thoughts
As you can see, Montana really knows how to serve couples seeking a truly unique vacation. From the very rugged to the very luxurious, there is something for everyone, in every season. There are plenty of ideal romantic getaways for couples in Montana.
If you are looking for a treetop adventure, relaxing spa, amazing room service, skiing, or fly fishing, you can easily find yourself having a hard time picking between the variety available.
Montana is a gorgeous destination for couples seeking a truly unique vacation experience. Whether you are looking for a remote, private cabin or an off-the-grid adventure, Montana has it all.
Related Articles