Kalispell, Montana is a charming community located in the northwestern part of Montana. Surrounded by mountains, glacial lakes, and stunning views, this community is an amazing combination of the old west and bustling tourist center.
Kalispell as it's known today became a city in 1891. The site of the town was chosen by the Great Northern Railroad, and with the first train, Kalispell quickly became a booming business center and popular location for tourists.
While the community was originally supported by agriculture, flour mills, and timber mills, the main business today is tourism. Located on the edge of Glacier National Park, Kalispell is a world-renowned destination for outdoor enthusiasts, game hunters, and those in search of blue-ribbon trout fishing.
Today, the town is home to approximately 20,000 residents but plays host to visitors from all over the world, who are looking for adventure and a taste of the old west.
The Best Hotels For Kalispell
BEST OVERALL
Swimming Pool
Tea/Coffee Maker In All Rooms
Free WiFi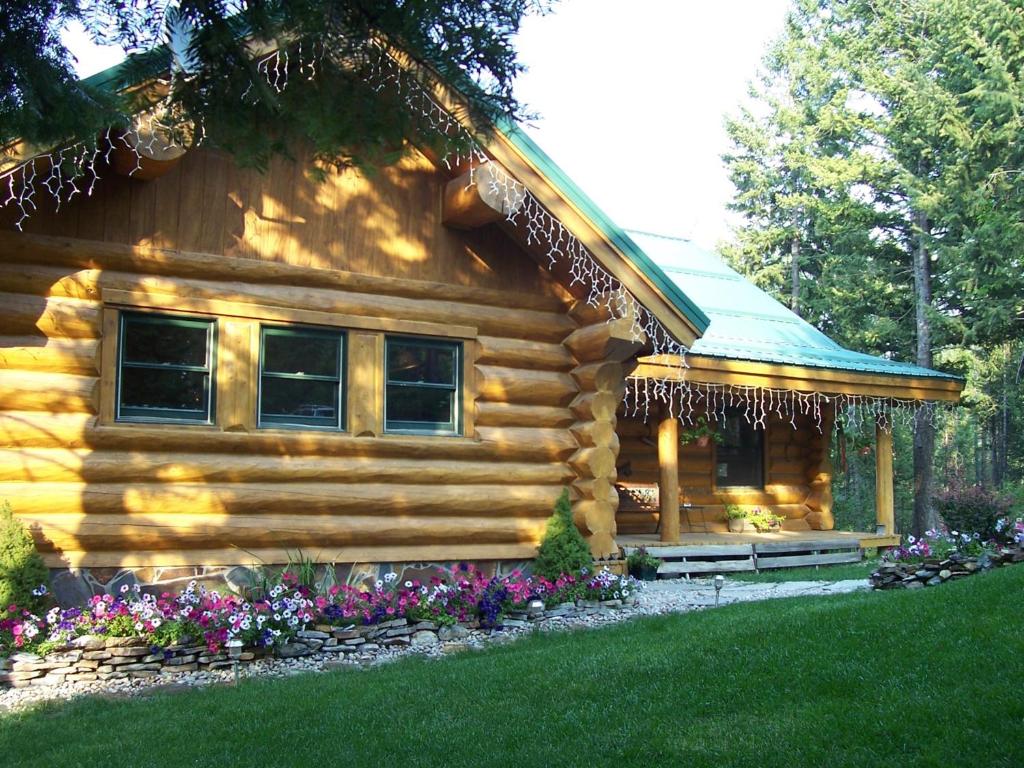 BEST FOR COUPLES
Special Diet Menus
Free WiFi
Bar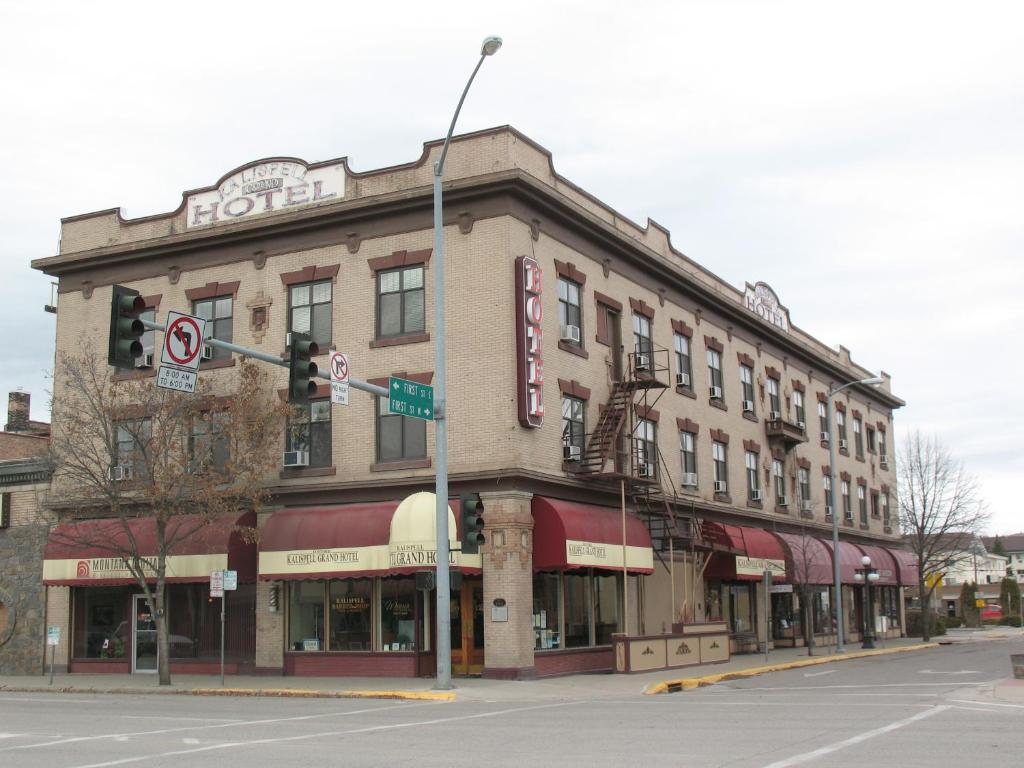 BEST FOR FAMILIES
Free WiFi
Wellness Facilities
Pets Allowed
Main Attractions in Kalispell
While there are plenty of things to keep visitors to Kalispell busy, there are a few "can't miss" attractions in the Kalispell area. Kalispell is surrounded by amazing outdoor spaces, so many of the main attractions in this area are focused on enjoying the outdoors.
Downtown Area
Downtown Kalispell is a slice of the old west combined with art, history, and amazing restaurants and craft breweries. The historic downtown is home to plenty of historical buildings, dating from the 1890s, along with museums, art galleries, and restaurants.
Spots you shouldn't miss in downtown Kalispell include the Hockaday Museum of Art, the Conrad Mansion Museum, and the Kalispell Grand Hotel. These amazing places not only tell the stories of Kalispell and northwest Montana, but they give visitors a peek into a time gone by.
Flathead Lake
Located south of Kalispell along highway 93, Flathead Lake is a crystal clear, glacial lake that is home to some of the area's best summer recreation along with world-class fly-fishing. Flathead Lake is the largest natural freshwater lake in the western United States.
The lake has 185 miles of shoreline and is 200 square miles in size. Visitors to Flathead Lake will enjoy not just the beautiful lake, but the views of the surrounding mountains will take your breath away. Flathead Lake is a short 10-mile drive from downtown Kalispell.
Glacier National Park
 Northeast of downtown Kalispell is Glacier National Park. One of the first established national parks in the United States, this park amazes visitors with towering mountain peaks, expansive meadows, unique wildlife, and of course the namesake glaciers.
Take a drive down the Going-to-the-Sun Road which gives you a perfect view of many of the park's glaciers along with some of the most spectacular mountain views in the country. Keep your eyes open for the park's famous wildlife including grizzly bears, moose, wolves, and deer.
Recreation Activities in Kalispell, MT
Outdoor recreational opportunities abound in the Kalispell area. While many people find their way to Kalispell as a stopping point before going to Glacier National Park, many people come just to enjoy the wide variety of recreational activities that the area has to offer.
Hiking
Kalispell is a mecca for hikers. The area boasts hundreds of miles of designated hiking trails. Visitors can hike within Glacier National Park or pick a quieter route in Flathead National Forest.
Locals like the Jewel Basin area in Flathead National Forest. This area has 35-miles of well-marked trails that lead to amazing views, wildlife viewing, and stunning lakes. Jewel Basin is just a 30-minute drive from downtown Kalispell.
Biking
For those that would rather hit the trails at a faster pace, Kalispell has tons of opportunities for road and mountain biking. You'll find plenty of places to rent equipment if you haven't brought your own, and bike shop employees that will gladly give you the scoop on the area's best single-track trails and safe yet challenging road rides.
Locals love Foy's to Blacktail trails, a network of meticulously maintained and signed single-track trails. Another favorite single-track trail is the Beardance Trail. This is one of the highest-ranked single-track routes in the area that is challenging but also has some of the best views of Flathead Lake.
Road bikers will enjoy the Rails to Trails system that uses old railroad paths of the Great Northern Railway. These trails are relatively flat, making them perfect for families and folks that just want to have a nice leisurely ride with plenty of great views.
Fly-Fishing
Kalispell and the surrounding area are known for their amazing fly-fishing streams and lakes. Local fly-shops can give you the scoop on the best spots to cast your line.
Make sure that you get your Montana fishing license before you head out. Information on fishing regulations and purchasing a license can be found on the Montana Fish Wildlife and Parks
Skiing and Snowboarding
Kalispell is perfectly situated equal distance between two amazing ski areas. Depending on your preference you can spend the day on the slopes at Whitefish Mountain Resort (formerly Big Mountain Resort), a full-service ski resort with all of the slope-side amenities including lodging and restaurants.
Or, if you long for a quieter spot to hit the slopes, try Blacktail Mountain Ski Area. This spot has world-class skiing and boarding that is perfect for intermediate skiers and riders, without all the fancy extras.
Accommodations
Since Kalispell is a slightly larger community in Montana, it has a wide variety of lodging options. Some of the best lodging options in the area offer something for every traveler, whether you want a luxury experience or a place to stay that is perfect for kids and parents.
Special Events
Kalispell is home to some great annual events. The community's signature events have a little something for everyone.
Activities Near Kalispell
Recreation Activities
National Parks and Forests
State Parks
Museums
Ski Areas
Casinos
What Is The Cost of Living in Kalispell?
Compared to the rest of the country, Kalispell's cost of living is 2-4% lower than the U.S. average. Housing is likely to be the main issue cost-wise with prices quite a bit over the national average at 117 (with 100 being the average). The median home value is in the region of $214,100 compared to the national median home value of $204,900.
Is Kalispell Safe to Live in?
Kalispell ranks a reasonable 17 on the crime index score, with 100 being the safest. This may still seem low, but considering some of the other rankings in Montana (Butte is a 1) this is one of the best. It makes Kalispell one of the safest places to live in as far as the state goes.
From a total of 675 recorded annual crimes, 597 of those were related to property. There are no real surprises there when you consider the property prices in the town, and thankfully the odds of a violent encounter are quite low.
What is Kalispell Known for?
The largest city in Northwest Montana attracts visitors for various reasons. Outdoor recreation is one of the main attractions, and Flathead Lake is a 15-minute drive from the town. The premier hiking spot Jewel Basin is also just 30 minutes out of the town. Other local recreation features include Lone Pine State Park, Woodland Water Park and Herron Park.
Historic cultural aspects like the Conrad Mansion and the Northwest Montana History Museum may hold further interest for many visitors. For more cultural exploits the Hockaday Museum of Art.
Related
Latest in Kalispell
A quiet suburb of Kalispell, Evergreen is a small community in Montana's Flathead County that offers…