Bordering North Dakota to the East and Saskatchewan, Canada, to the north, Missouri River Country lies in Montana's idyllic northeast. The region is famous for its great stretches of untouched land and infinite clear skies, both of which create a sense of true distance from the rest of the world.
Attracting visitors with nothing more than its natural landscape, Montana's Missouri River Country hosts distinct landforms and geological marvels.
Also found in the region is a network of lakes and reservoirs spanning thousands of miles of shoreline, as well as the rugged prairie wilderness that forms the C.M. Russell Wildlife Refuge
The region hosts peak migration periods throughout the year where travelers can bear witness to millions of waterfowl flocking across the open sky. Several other species of creatures big and small call the open plains of the area home on a permanent basis, allowing fantastic opportunities for wildlife viewing.
History buffs will adore Northeast Montana's rich history and cultural heritage, which is traced millions of years back to the age of the dinosaurs. Since then, the area has traditionally been home to Assiniboine and Sioux Native American peoples.
The Fort Peck Indian Reservation is the second-largest in the state. Several bands of federally recognized Native American peoples reside on the reservation, where local culture and traditions are guarded and passed down.
Pow wows are held during the year, and the reservation is home to important artifacts such as tipi rings and other sacred sites. Visitors are welcome and encouraged to participate in numerous outdoor activities.
Lewis and Clark traveled through Northeast Montana on their expedition through the newly purchased Western territories, and many of the notable points on their trail remain just as they were in the early 19th century.
And of course, travelers can truly immerse themselves in local history by visiting the historic towns and buildings from the Old West which are still standing today.
Missouri River Country is home to a collection of small, friendly communities offering the best of Western hospitality. From the scenic small town of Fort Peck, home to the famous Fort Peck Dam, to Sidney, the largest town in the area, there are plenty of municipalities to explore each with its own unique story to tell.
The Top 3 Hotels in Missouri River Country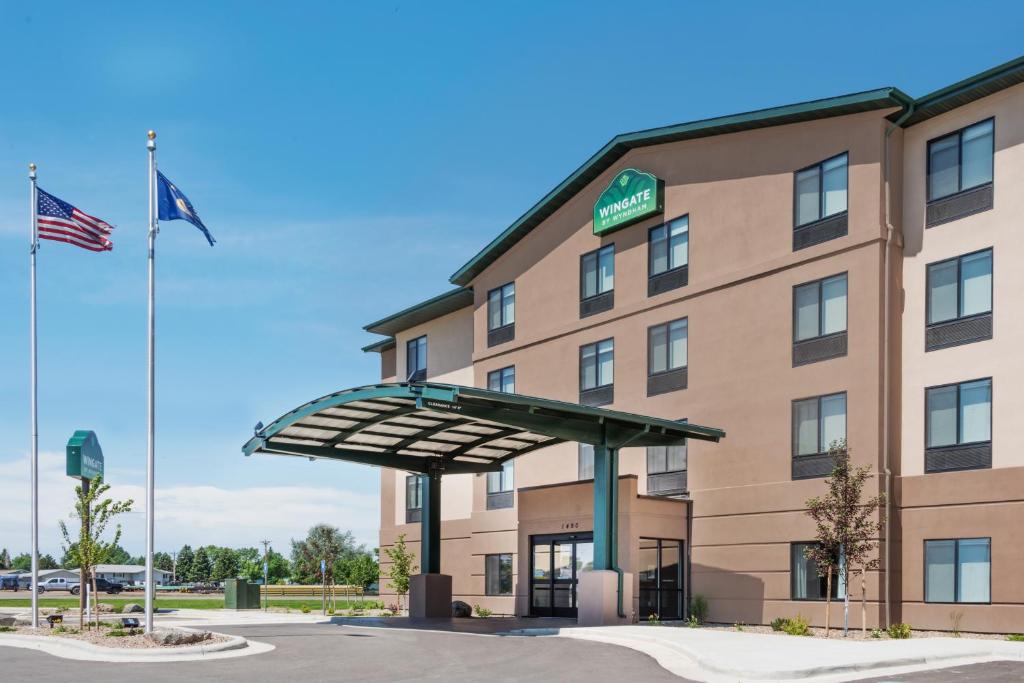 BEST OVERALL
Free WiFi
Pools Free of Charge
Spa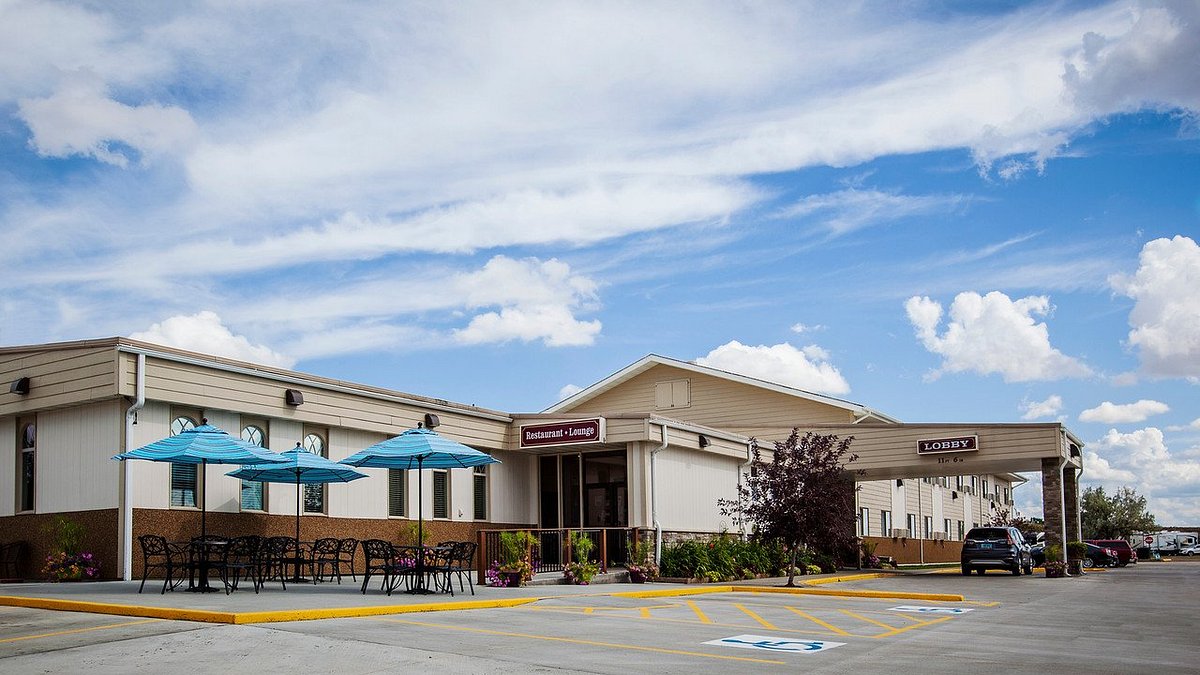 BEST FOR FAMILIES
Fitness Centre
Free WiFi
Pets Allowed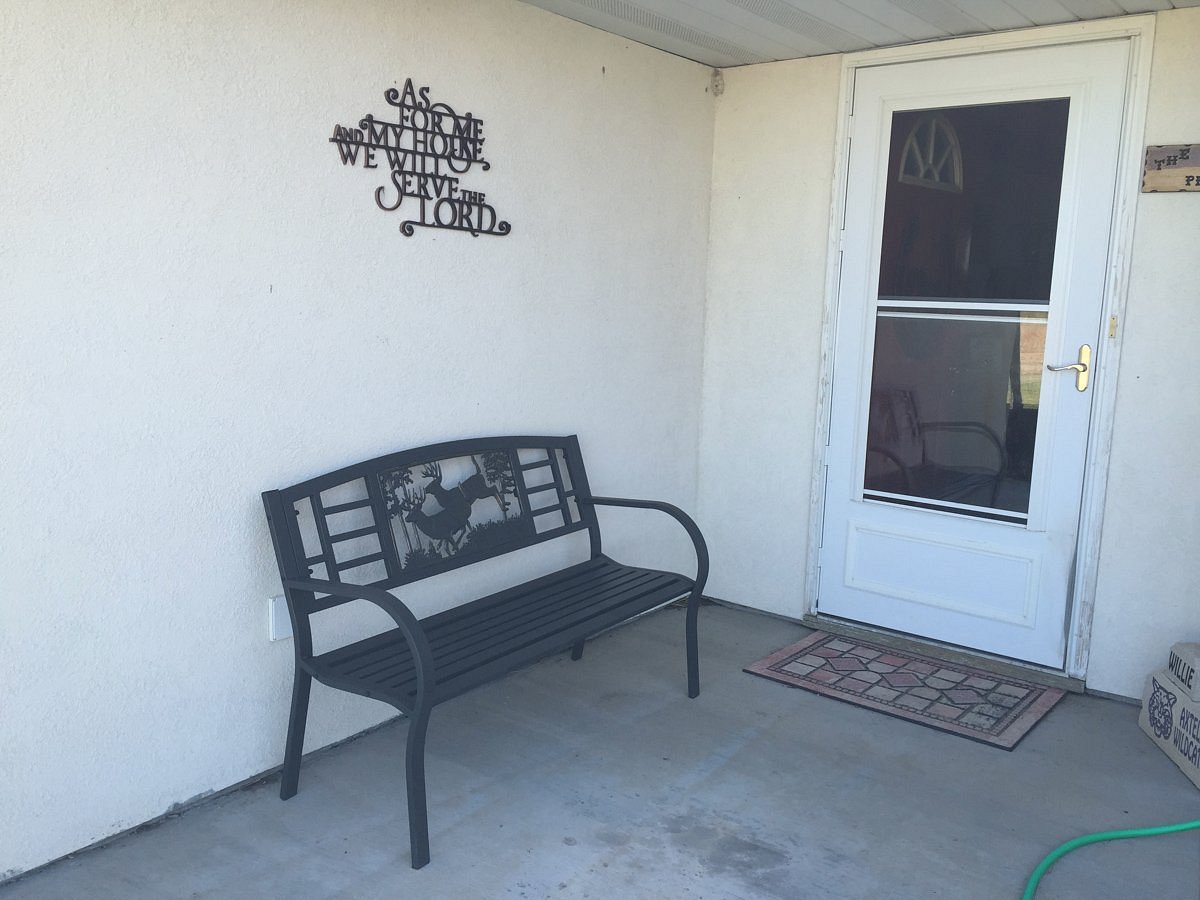 BEST BUDGET HOTEL
Non-smoking Rooms
Pets Allowed
Free WiFi
Special Events
Main Attractions
Outdoors Activities
Most visitors traveling to Missouri River Country are eager to experience the local outdoor recreation. The area is famous for weathered landscapes and remote wilderness, with plenty of visitors satisfied by simply walking or driving through the distinctive scenery.
However, there are also plenty of recreational activities on offer that shows off the best of Northeast Montana's great outdoors.
The area is home to two state parks: Hell Creek and Brush Lake. Natural beauty is abundant in the parks, which offer unparalleled views and unlimited outdoor recreation. Within the parks, guests are free to enjoy picnicking, photography, fishing, and a range of water sports, along with the chance to simply relax and enjoy the ambiance.
Missouri River Country is a gem for those who love camping, which is available in both state parks. There are endless other opportunities to camp out beneath the region's famous Big Sky, whether you prefer a bare essentials tent or a fully equipped RV.
Several established camping grounds are found here, many offering authentic campfire experiences.
The Montana Gulch Campground is one of the more primitive sites but boasts picnic tables and a restroom. Elevated at 3,500 feet, the campground is set in a quiet mountain area in the Little Rockies and campers are also allowed to bring their pets (provided they're leashed).
Hiking opportunities are also available for those who enjoy exploring the landscape at their own pace. There are hiking trails suited to all ages and abilities in Missouri River Country, making this an ideal family activity.
From day-long treks to shorter hikes, the trails boast spectacular views of the endless prairie land.
Wildlife enthusiasts visiting Missouri River Country won't be disappointed, as there are many wonderful species that call the region home. It's common to spot big species like bison, elk, bighorn sheep, and deer, as well as smaller creatures, such as prairie dogs and foxes. There are also several forms of birdlife to observe, from burrowing owls to eagles.
The best place to witness the magnificent local wildlife is at the dedicated wildlife refuges and wildlife parks scattered throughout the region. Among the most popular is the Charles M. Russell National Wildlife Refuge, which spans more than one million acres. The refuge harbors more than 200 species of birds and 40 species of mammals.
Visitors can also channel their inner cowboys by horseback riding. There's a long list of ranches and outfitters running riding tours, which take participants out over the prairies just like they once did in the Old West.
Several outfitters, including Outlaw Trail Adventures in Malta, offer guided rides by both horseback and wagon.
The web of rivers and lakes in the region makes Northeast Montana ideal for water sports in the warmer months. Along with boating, visitors enjoy fishing, swimming, water skiing, and windsurfing. The lakes and rivers also offer more great opportunities to observe the local majestic birdlife.
Though summer is the perfect time to enjoy a wide range of outdoor activities in Missouri River Country, the region is also worth visiting in winter. There are many diverse winter sports available, including snowshoeing, snowmobiling, ice fishing, cross country skiing, and hockey.
The natural hot springs in Montana promote optimal health and wellness. There is only one hot spring in Missouri River Country—the Sleeping Buffalo Hot Springs and Resort—but it happens to have been voted one of the top hot springs in the state.
Running since the 1920s, the resort boasts pools that are refilled with natural hot spring water daily, offering guests the chance to rest and recharge after their adventures in Missouri River Country.
For a full list of the outdoor activities on offer in Missouri River Country, please visit the official website.
Cultural Attractions
While the great outdoors is often the most alluring aspect of Missouri River Country, there are also countless cultural attractions on offer. The museums, galleries, local events, and other sites of cultural and historical significance showcase the region's unique story.
The history of Northeast Montana runs all the way back to the time of the dinosaurs. Millions of years ago, these gigantic prehistoric creatures roamed what was once a rich wetland, and now their fossils still lie in the soil waiting to be discovered.
Missouri River Country is part of Montana's famous Dinosaur Trail and there are several opportunities to get in touch with this part of the region's history.
From the skeletons exhibited at the Fort Peck Interpretive Center and Museum to the Great Plains Dinosaur Museum and Field Station in Malta, visitors can dig for fossils and learn about renowned dinosaurs, like the tyrannosaurus rex—a cretaceous carnivore whose skeleton was first discovered in Montana.
Those interested in exploring the history of Missouri River Country can also follow the Lewis and Clark Trail, where they'll witness key points originally observed by the famed pioneers. The Charles M. Russell National Wildlife Refuge contains interpretive signs highlighting the route that Lewis and Clark took through the area in the early 1800s.
Other small communities along the Lewis and Clark Trail include Sidney, Culbertson, Wolf Point, Fort Peck, and Glasgow, which also recognizes and preserves the history of the monumental expedition.
Throughout the year, some of the communities hold events in honor of Lewis and Clark, including a re-enactment of the expedition's encampment at Robinson Bridge, located to the south of Malta.
Additionally, there are museums specializing in every part of the region's history, many of them housing exhibits showcasing time periods that span millions of years. The MonDak Heritage Center in Sidney is home to multiple galleries and exhibits, including an impressive historical "Main Street" town and a gift shop with items crafted by local artists.
The Poplar Museum, located within the Fort Peck Indian Reservation, displays tribal artifacts and other monuments from the community's rich history.
Housed in the old Tribal Jail, which has been standing for more than a century, the museum boasts Native American and Frontier collections. It also exhibits and sells beads and quiltwork of the Sioux-Assiniboine people.
In true Montana style, Missouri River Country also hosts various rodeos throughout the year. Usually taking place in the summer months, local rodeos are run by the Professional Bull Rider organization or the Professional Rodeo Cowboys Association and typically take place at the same time as county fairs.
For a full list of the rodeos that take place in Missouri River Country, please see the official website.
Northeast Montana history also comes to life in the tiny town of Zortman, where gold was discovered in the mid-19th century.
Although the Alabama Mine, the Ruby Mine, and the Little Ben Mine, which together produced around $125 million in gold for the small mining town, are no longer in use, there is still gold to be found. Visitors can rent gold panning equipment and mine in the creeks surrounding Zortman.
For a full list of the cultural attractions in Missouri River Country, please see the official website.
Dining and Accommodation
Dining
Missouri River Country is known for its warm and friendly local cuisine. The region's menu is made up of humble, hearty, and satisfying comfort foods that make the best of fresh local produce. No matter what you're craving in Northeast Montana, the resident food outlets cater to every kind of taste.
Most people visit Montana expecting world-class grills and seafood, and they aren't disappointed. There are plenty of places to get a juicy Montana steak in the region, along with burgers, ribs, and just about any other meat you could want.
The Cattle-ac Restaurant and Steakhouse has been serving Angus USDA Choice premium beef for more than 30 years. The establishment also runs a bar, casino and serves as one of the most popular entertainment venues in Sidney.
Flips Burgers and Treats in Glasgow is one of the best places to stop for a burger, using only Montana premium meat. They also serve a variety of sweet treats, including ice cream and cakes.
There are also many other cuisines available in the region, from Mexican to Italian to Asian. Sidney's Asian Garden restaurant hosts a popular buffet where guests can sample a range of Asian delicacies, from shrimp tempura to Pad Thai.
A true family destination, Missouri River Country boasts a selection of generous and welcoming family-friendly establishments, from bistros to diners. Sunny's Family Restaurant in Sidney is known for its casual American-style dining, serving up all-day breakfast favorites like biscuits and gravy, pancakes, and French toast.
For a full list of the dining establishments in Missouri River Country, please see the official website.
The craft beer scene is huge in the region, which has paved the way for several popular breweries to operate in the area. Between Blue Ridge Brewing in Malta and the Busted Knuckle Brewery in Glasgow, visitors will never want for a pint of award-winning beer.
For a full list of the breweries in Missouri River Country, please see the official website.
Of course, the best way to taste the freshest local produce is at the various farmers' markets that run throughout the region. Along with organic groceries, the markets also boast vendors selling fresh flowers, arts and crafts, and authentic locally made souvenirs.
For a full list of the farmers' markets in Missouri River Country, please see the official website.
Accommodation
There's a wide variety of accommodation options in Missouri River Country to suit every kind of traveler, whether you're visiting for a few days or a few weeks. No matter your budget, itinerary, and style, Northeast Montana has the perfect lodgings for you.
The hotels and motels in the region are among the most popular accommodation choices. There are both international hotel chains and independent family-owned businesses on offer, all available at a range of price points.
The Wingate by Wyndham offers fully equipped rooms with a variety of amenities in Sidney, for example, as does the Cottonwood Inn and Suites in Glasgow.
To become fully immersed in the Montana experience, visitors also have the option of staying at a guest ranch. Ranch vacations offer guests a taste of the authentic cowboy lifestyle.
The IOU Ranch in Jordan provides guests with amenities like a kitchen, laundry and runs guided tours through the wilderness including both cattle driving and horseback riding. Guest ranches are also a great option for those interested in a working vacation.
The many bed and breakfasts in Missouri River Country offer a cozy and welcoming experience. Ideal for visitors just staying for a few days or less, bed and breakfasts like Hill Ranch Oasis in Moseby typically provide guests with home-cooked meals, entertainment rooms featuring board games, ping pong tables, pool tables, and free Wi-Fi.
For those looking for a home-away-from-home accommodation option, the region's many vacation homes are great for larger groups of travelers. These often come in the way of fully serviced apartments, such as the Whispering Pines Vacation Homes in Zortman.
The lodges in the region boast an authentic mountain experience, complete with wood cabins and rustic fireplaces. The Beaver Creek Lodge in Saco offers guests the chance to participate in a number of recreational activities too, including bird watching, fishing, and cattle driving.
For a full list of the accommodation options in Missouri River Country, please visit the official website.
Realted Articles