Bordered by the majestic crests of Glacier National Park to the north and the wonders of Yellowstone National park to the South, Southwest Montana is a region of sweeping landscapes and stunning vistas.
Home to a blend of historic townships and flourishing communities, the area attracts visitors from all over the globe seeking the very best of Big Sky.
Southwest Montana stretches across more than 3.2 million acres of national forests. Here you'll find snow-capped mountains, idyllic rivers, and spacious grasslands, plus the many diverse species of wildlife that roam free on the untouched land.
Visitors revel in the thrilling activities on offer, ranging from wildlife-watching and camping to cross-country skiing, biking, and snowmobiling.
The region is also steeped in history, with a collection of natural monuments dating back to the days of Lewis and Clark and beyond. Along with museums, here you'll find restored gold camps, heritage architecture, and world-famous art galleries.
One of the most popular destinations in the state, Southwest Montana naturally boasts an eclectic range of accommodation options.
Travelers can immerse themselves in the local culture by exploring the many dining, shopping, and other recreation activities on offer. Plus, the locals are known to be some of the friendliest!
Special Events
The Top 3 Hotels in Southwest Montana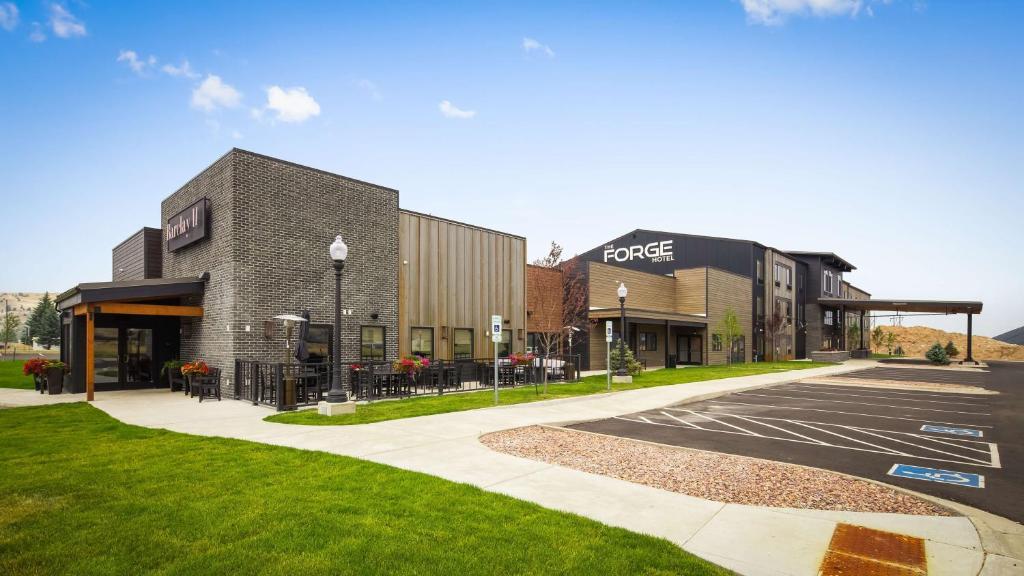 BEST FOR FAMILIES
Swimming Pool
Spa
Pet Friendly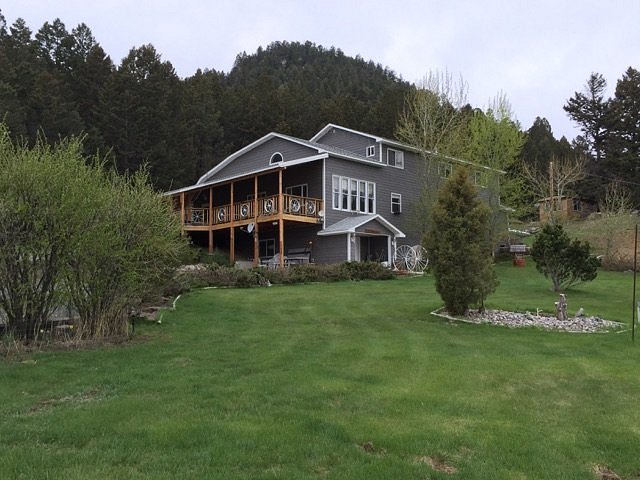 BEST FAMILY RANCH
Children Activities
Free WiFi
Restaurant
Main Attractions
From exhilarating outdoor activities to rich cultural events, there are endless things to do in Southwest Montana. Whether you're a history buff, an art enthusiast, a foodie, or a lover of the great outdoors, there's guaranteed to be something for you in the region.
Outdoor Activities
The great outdoors is what attracts many visitors to Montana. The Southwest is famous for pristine landscapes and mesmerizing views, much of the land perfect for sports and other outdoor activities.
Among the sports on offer are biking, golfing, water sports, and horseback riding. The stunning trails make the area perfect for hiking and camping, while there are also natural wonders on offer, like hot springs and lakes.
Animal enthusiasts may like to visit some of the local wildlife refuges while history buffs can explore the many ghost towns still standing in the region.
Those looking for an authentic Western adventure can take their pick of several facilities from ranches to wilderness lodges to outfitters.
Centennial Outfitters in Lakeview offers horseback riding and hunting trips throughout the year, and also runs tours of the local ghost towns.
Similarly, the Missouri River Ranch in the town of Craig is a fly fishing lodge that boasts several outdoor recreation and hunting opportunities. At the ranch, guests can canoeing, boating, mountain biking, hiking, cross-country skiing, and snowshoeing.
For more information about outdoor activities in Southwest Montana, please visit the region's official website.
Cultural Attractions
Southwest Montana is rich in culture. Many of the museums capture the fascinating history of the area, from the Madison Valley History Museum in Ennis to the Beaverhead County Museum in Dillon.
The World Museum of Mining in Butte is one of the region's highlights. Founded in 1963, the museum honors the local mining tradition and cultural heritage, as Butte was home to one of the world's most productive copper mines. It sits on the Orphan Girl Mine yard, which once produced silver, lead, and zinc.
The museum gives visitors an insight into life in a mining camp thanks to a variety of eye-opening exhibits, including an underground tour, a miner's memorial wall and garden, and a mineral collection housing more than 1,600 specimens.
Those interested in science might also like to check out ExplorationWorks in Helena, which offers a range of thrilling science-based activities and exhibitions for visitors of all ages.
The science center holds numerous events and classes for children throughout the year, including summer and spring break camps. One of the most popular exhibits is the hang glider simulation, which educates about the science of flight.
Art buffs also have plenty to choose from, from the Holter Museum of Art in Helena to the Ohrmann Museum and Gallery in Drummond. There are also several fine examples of intriguing architecture, including Copper King Mansion and Clark Chateau in Butte.
Located in Deer Lodge, the Old Montana Prison is one of the region's gems. Constructed by convict labor in the 19th century, the prison complex is home to five museums showcasing the history of the establishment.
The museum offers guided tours but visitors are also welcome to explore the grounds at their own leisure on a self-guided tour.
Also located within the Old Montana Prison complex is the Montana Auto Museum. There are more than 160 cars on display in the museum, which was listed as one of the top 10 car museums in the country by USA Today.
There are also a number of breweries and distilleries open in the region. Among the most popular are the Philipsburg Brewing Company, Canyon Ferry Brewing in Townsend, and the Lewis and Clark Brewing Company in Helena. Several of the breweries and distilleries offer a range of services, from tastings to exclusive tours.
For more information about the cultural destinations in Southwest Montana, please visit the region's official website.
Shopping
Southwest Montana is home to several commercial outlets where visitors can purchase souvenirs, clothes, food, art, and other memories from their time in the region.
Downtown Helena is one of the most popular destinations when it comes to shopping. The mall houses apparel stores, sporting goods stores, and unique gift stores, among other retail outlets.
The only sapphire and ruby store in the United States, the Sapphire Gallery, is located in historic Philipsburg. The outlet showcases more than 3,000 pieces of jewelry in their showroom, and they also offer a range of services including indoor sapphire mining, heat treating, faceting, gold-smithing, and custom jewelry design.
Several of the local retail stores also specialize in fishing gear, given their proximity to natural lakes and rivers. Visitors can check out the family-owned and welcoming Blackfoot Angler and Supplies in Ovando, which provides top-notch fishing equipment.
Also available from the store are unique souvenirs and Made-in-Montana gifts, camping accessories, and bicycle parts. Visitors may also obtain fishing and hunting licenses from the store.
Scattered throughout the region are also enchanting candy stores, like Cousin's Candy Shop, in Virginia City, and The Sweet Palace in Philipsburg. Selling a collection of rare, beloved, and nostalgic sweets, these are some of the most addictive stores in Southwest Montana!
For more information about the shopping in Southwest Montana, please visit the region's official website.
Nightlife
Though Southwest Montana is a family-friendly destination, there is still a thriving nightlife scene featuring a selection of one-of-a-kind establishments. From upmarket restaurants to homely bars and lounges to traditional saloons, there are plenty of places to kick back and enjoy the night in Big Sky.
The Montana Nugget Casino in Helena is one of the most famous nightlife destinations, along with the Bale of Hay Saloon in Virginia City.
In Deer Lodge, visitors will also find the Broken Arrow Casino & Steakhouse. The establishment offers delicious meals and a full-service bar and casino featuring poker and keno machines.
The steakhouse serves fresh steaks and top-quality seafood in a Western-style setting, decked with furniture and trimmings reminiscent of ranch life.
For spirits connoisseurs, there is the Headframe Spirits tasting room located in historic Butte. Along with serving cocktails, the establishment comes from a rich heritage and offers tours, sells bottles, and can throw private bottling parties. Within the walls are also several historic artifacts, including a back bar dating back to the 1920s.
For more information about the nightlife in Southwest Montana, please visit the region's official website.
Dining and Accommodation
Dining
Foodies will love Southwest Montana thanks to the region's many dining outlets. Local eateries cater to every taste, from friendly diners where everyone feels like family to up-market grills where you can indulge in top-quality produce.
Throughout the towns and cities of the area, you will find bistros, bakeries, coffee shops, cafes, and family restaurants specializing in a wide range of cuisines. Locals are known for their hospitality, which always makes the food taste even better.
While there is plenty of all-American fare at joints like Donivan's Family Dining in Anaconda, there are also other cuisines available, like fine-dining Italian at Lucca's and Southeast Asian at Thoi's Thai, both in Helena.
Additionally, there are a number of farmers' markets operating in the region, ideal for those who enjoy purchasing their own fresh produce. Farmers' markets are typically a great family activity, boasting a welcoming community atmosphere.
Some of the most prominent farmers' markets in Southwest Montana include the Boulder County Farmers Market, which has been running since 1987 and also offers arts, crafts, and baked goods for sale.
For more information about dining in Southwest Montana, please visit the region's official website.
Accommodation
Southwest Montana is one of the state's most prized gems and attracts tourists from all over the country. The region's popularity has paved the way for a wide assortment of accommodation options. There's something for every budget, whether you're looking for a cozy bed and breakfast or an all-inclusive resort.
Among the lodging options in the region are hotels and hostels, vacation rentals, cabins and camping destinations, mountain chalets, winter lodges, country ranches, and more.
The hot spring resorts are among the most popular choices for travelers looking for indulgence, with options available in Boulder, Polaris, Anaconda, and Jackson.
Those looking for a ranch vacation are spoilt for choice. Some of the most popular ranch lodgings include the Iron Wheel Guest Ranch in Whitehall and the Blacktail Ranch in Wolf Creek.
There is also a selection of hostels for those who are traveling with a budget. Establishments like the Bunkhouse Hotel in Jackson offer the essentials without requiring guests to overspend and are located just steps away from the Jackson Hot Springs. The Bunkhouse Hotel prides itself on friendly service and amenities like complimentary beverages.
If you are looking to stay in Anaconda we recommend you try The Forge Hotel BW Signature Collection. The modern hotel has a restaurant, fitness center, a bar, and a shared lounge. Boasting room service, this property also provides guests with a sun terrace. The hotel features an indoor pool, hot tub — they also offer a 24-hour front desk.
If you are looking to stay in the heart of Helena, Just 4.8 km from the State Capitol and a 12-minute walk from Carroll College, we recommend the Best Western Premier Helena Great Northern Hotel. Included in your stay, you will find a fitness center, free on-site laundry, and printer services.
Close to the airport (with Shuttle service) and pet friendly, this location is ideal for couples traveling to Montana with their furry friends in tow.
For more information about accommodations in Southwest Montana, please visit the region's official website.
Related Articles