Gardiner, Montana, is a quaint town that falls under the jurisdiction of Park County. It is located on the border with Wyoming, giving visitors hassle-free access to Boiling River and Mammoth Hot Springs.
The last census unearthed a population of 833. The town was founded in 1880. However, the district has acted as a gateway to the immense Yellowstone National Park since 1872.
In addition to its prime National park position, the town watches on as the Yellowstone River flows by.
The great outdoors are the star attractions in this Southern Montana homestead. There is plenty of watersports, fishing, and hiking to be done.
The Top 3 Hotels in Gardiner
BEST OVERALL RANCH
Free WiFi
Electric kettle
Balcony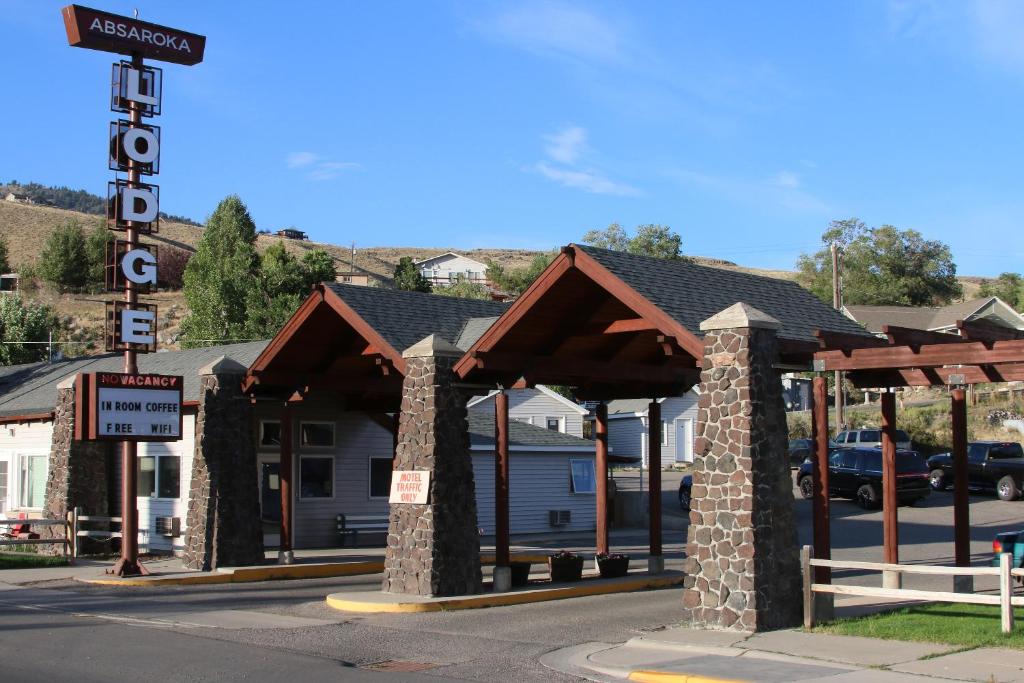 BEST OVERALL LODGE
Tea/Coffee Maker in All Rooms
Free WiFi
Microwave
Main Attractions
Gardiner is the gateway to the Northern part of Yellowstone National Park, and it is the only entrance that is open year-round.
Visitors pass through the Roosevelt arch on their way to accessing the park. The Man on Horseback laid the cornerstone in 1903, and it still stands tall as an iconic landmark.
Visitors can take a day trip into the park before returning to Gardiner for the evening. Alternatively, you can trek on, through the park and rest at one of the camping grounds or lodging options.
A short trip into the park opens you to the possibility of wolf, black bear, elk, and mountain goat sightings. You also needn't travel far to encounter the majestic boiling river and mammoth hot springs.
Yellowstone River
It shares the same name as the headline attraction, but the river passes along the boundary of the National Park. The mighty river runs through Gardiner, and locals have capitalized on its position.
Thrill-seekers can feed their adrenaline addiction by white water rafting. Conversely, more relaxed activities like fishing or lazy cruising are encouraged.
Recreation Activities
White Water Rafting
Those travelers who love to live on the edge will need to challenge themselves against the mighty rapids of Yellowstone. True thrill-seekers should opt for a small boat day trip, where you will feel the thrust and power of nature.
However, this activity is also suitable for families, as the operator welcomes children over the age of 6. Families can navigate the rapids in larger boats with an expert guide through Yellowstone Rafting.
The company previously offered ziplining, but they have since stopped offering the activity.
Hiking
Gardiner is littered with epic hiking trails catering to all skill levels. A short few miles by car exposes you to multiple trails, surrounding Gardiner. Plus, you don't have to go far before you cross state lines into Wyoming and enjoy their hiking trails.
Notable routes in the area include Rescue Creek, Arch Park, North Fork Bear Creek Trailhead, and Boiling River.
Fishing
The town is ideally located and is a hub for anglers. Specifically, die-hards hoping to participate in some of the best fly fishing on earth. Not only does the Yellowstone River run through the town, but there are also a wealth of tributaries to conquer.
You can make a mission into Yellowstone, where various lakes offer ideal fly fishing, or you can journey up to Daily Lake which is a watercraft-only fishing location.
Alternatively, you could explore the Absaroka Beartooth Wilderness and try out Knox Lake. Be prepared to deal with various trout specimens, including brown, cutthroat, and rainbow.
Regardless of what you are looking for, there are plentiful options when looking at fishing In Gardiner and its surrounding area.
Mammoth Hot Springs
Mammoth Hot Springs lies inside Yellowstone National Park and is a must-see wonder of nature.
Boardwalks enable you to get up close and personal with the steaming hydrothermal features. These hot springs are responsible for the largest calcium carbonate deposit on earth.
The water typically reaches 170-degrees Fahrenheit, so don't even think about taking a dip. You can scope out the springs before your arrival by checking out the live static webcam footage of the geysers shooting out steam.
If you are lucky, you may even witness a geyser erupting.
Horseback Riding
If you prefer the scenic route, then a journey on horseback through the Paradise Valley should be on your list. The tour lasts 3 to 4 hours as you traverse the awe-inspiring Cinnabar basin, located on the Stermitz Ranch.
If you are unwilling to hop on an equine, there is another option. You can start up your vehicle and navigate the picturesque road through the valley.
Camping
Numerous campsites are scattered around the vicinity of Gardiner. Eagle Creek is located 2-miles NorthEast of Gardiner and is open all year. It is a basic setup that gives you access to hiking trails and brings you closer to Montana nature.
Other campgrounds that are worth looking at include Mammoth Hot Springs and Lava Creek in Yellowstone National Park.
Bear Creek is another spot positioned only 10 miles NorthEast of the town center. The downside of this site is that they do not accept bookings. It is recommended to have a backup plan, just in case.
Yellowstone Tipis is another option for the camper seeking added luxury.
Swimming
Given the abundant water supplies in the area, swimming is an option for those who can brave the extreme temperatures.
The closest place for a dip is in the Yellowstone River. It is not in the park itself and runs through Gardiner.
However, the most common meeting place for swimmers is Boiling River hot springs. At this point, a flow of boiling water enters the Gardiner River. It creates a pleasant temperature for water babies to splash around.
At the time of writing this, the authorities have prohibited the public from swimming in the Boiling River. I suggest keeping an eye on development to see when they open up again.
Remember that there are no lifeguards on duty at lakes and rivers. If you choose to swim, it is at your own risk.
Cross Country Skiing
There are no ski resorts or trails in Gardiner, but you do not need to travel far to find them. Bear Creek plays host to tidy snowshoe and cross-country ski trails. There is an easy 3.7-mile trail onsite that suits beginners and intermediates.
Conversely, those looking for an adrenaline rush should tackle the Pine Creek trail. This 1.9-mile track is downhill and is recommended for advanced skiers only.
Intermediate ski enthusiasts can try their skills on the 1.2-mile Schultz Knob trail or Bear Fork, a .8 mile setup.
Alternatively, you can ski in Yellowstone National Park. Your nearest option is the Mammoth Terrace trails. Speed junkies can get their fix at the B Bar Ranch, a 24-mile drive NorthWest of Gardiner.
Accommodation
Given the town's proximity to the Yellowstone Nationa Park, there is a wide variety of lodging options from lodges, hotels, or cabin rentals.
Family Entertainment
Special Events
Activities Near Gardiner
Related Articles
Latest in Gardiner
Established in 1872, Yellowstone National Park was the first inductee into America's National Park System. And…