Christmases don't get much more classic than those in Montana. With mountainous horizons, forests filled with conifers, and a months-long blanket of snow covering most of the state, it can look and feel like it was ripped straight from a holiday storybook.
Small towns and big cities alike are known to dress up for the occasion, draping their downtowns in lights and organizing several Christmas events.
"I love Christmas in Montana because this whole valley truly feels like the inside of a snow globe," Says Katie Acheson, the Ranch Ambassador Supervisor at the Ranch at Rock Creek, "the trees are dusted with snow, there is a peaceful quiet that settles over everything, and the air always smells of wood fires and crisp air."
Many of the more universal trappings of Christmas you'll find in Montana too: light strewn firs and Christmas carols certainly, but Montanans have a few of their own traditions as well.
Outdoor activities dominate Christmas day celebrations; despite the cold, many Montanans brave the snow to enjoy skiing, snowshoeing, and hiking with their families. And if you're used to a ham or a turkey for Christmas dinner, be prepared to trade it for a hearty prime rib roast instead.
With its picture-perfect, snow-flecked towns and cheery Christmas atmosphere, there may be nowhere in the country more suited to visit for a Christmas vacation than Montana.
The holiday season here begins in mid-November and runs through New Years Day, roughly, so you have several weeks to schedule your trip. No matter what time you go, you're bound to find at least a few things to do to put you in the holiday spirit.
The Best Hotels to Stay During Christmas in Montana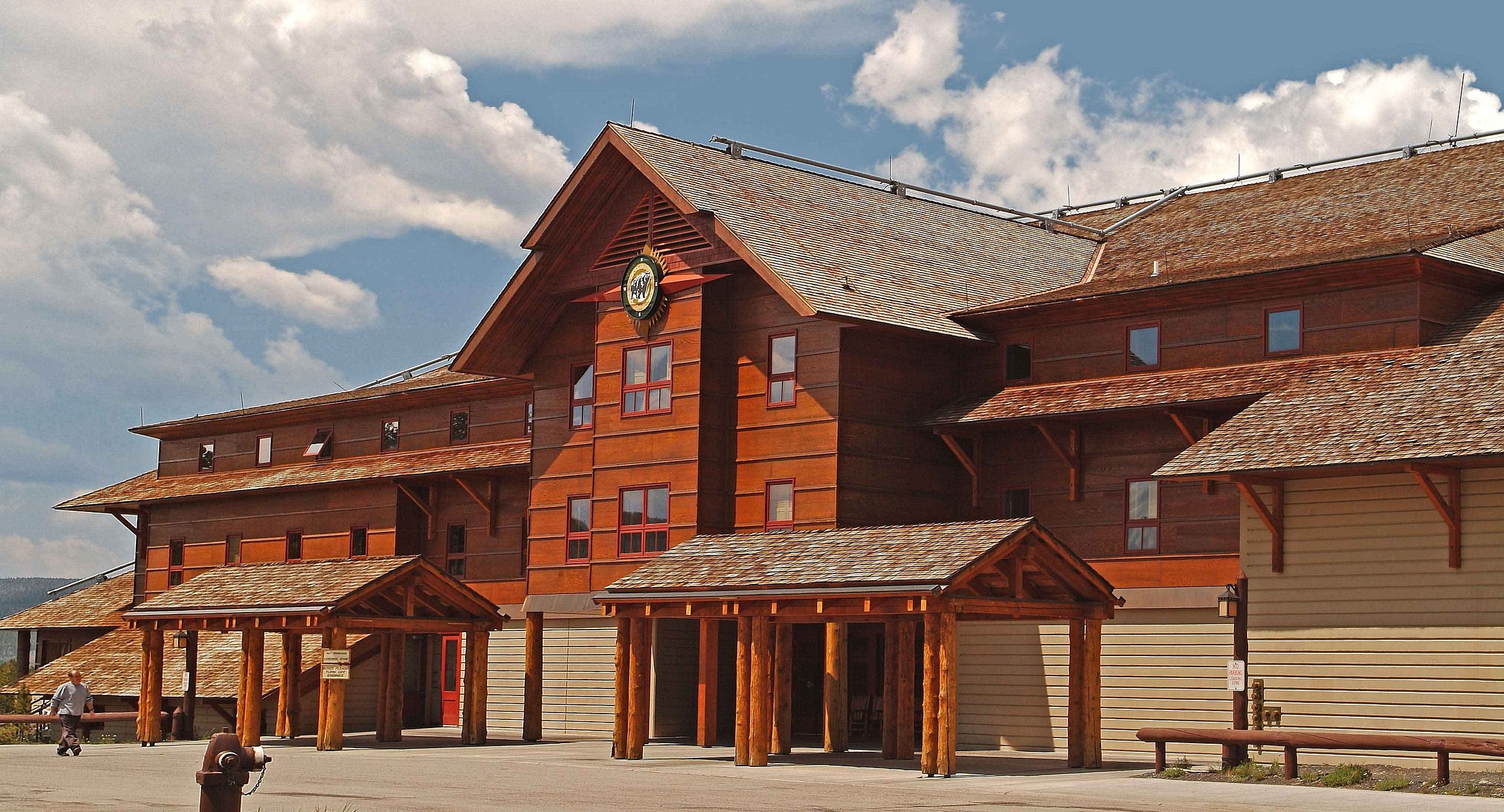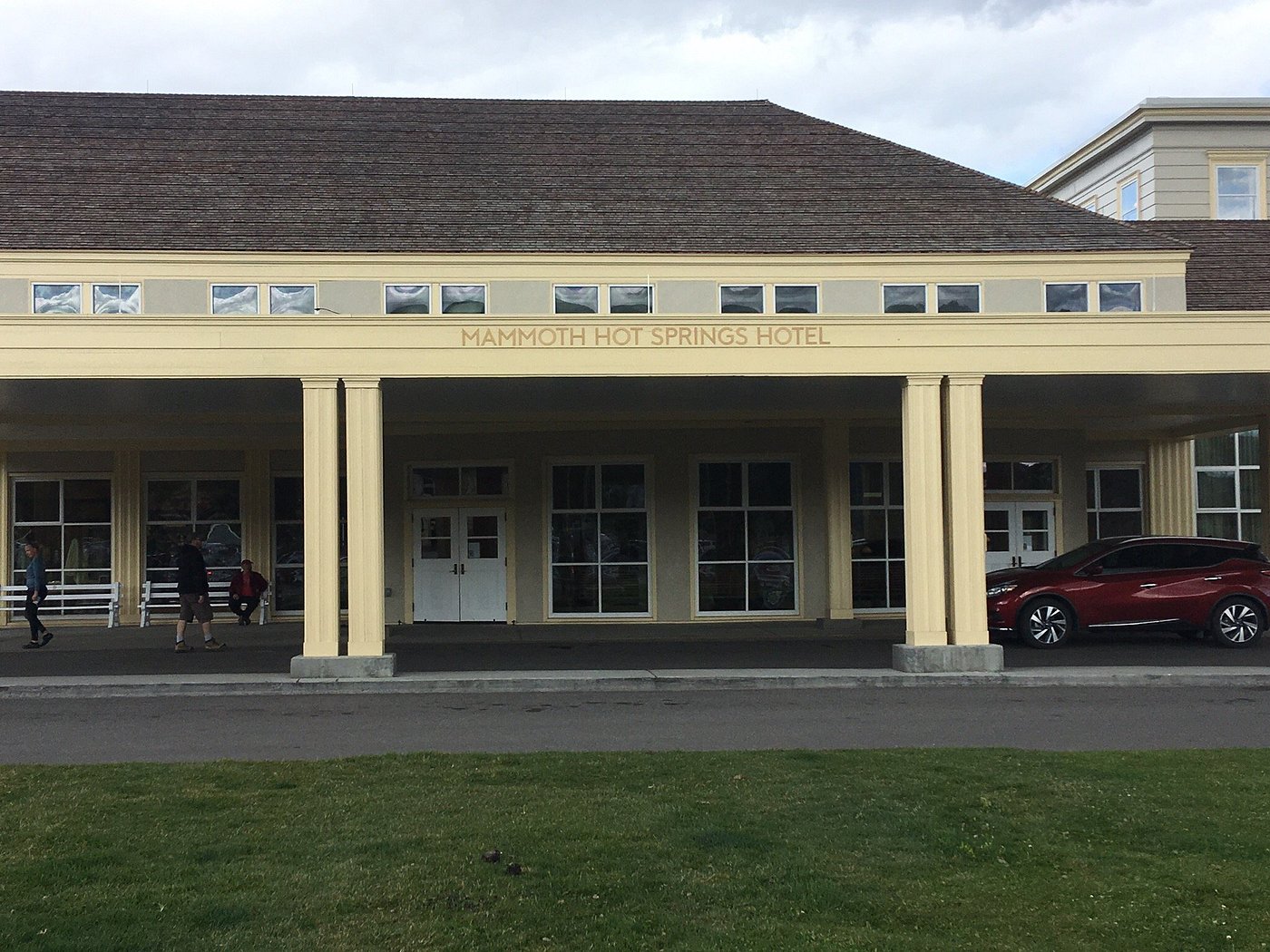 How Can You Spend Christmas in Yellowstone?
Yellowstone National Park has their own holiday traditions, with lodges and other facilities opening for a few weeks around Christmas between their seasonal opening and closing dates.
During this time, you can enter the park via Gardiner, Cooke City, and West Yellowstone, though keep in mind that there is limited access for private automobiles in the winter.
Attend a Holiday Event in Yellowstone
Within the park, there are a couple of events that have become holiday traditions. The annual tree lighting ceremony on Officers Row and the Christmas Eve candlelight services at Mammoth Chapel both draw hundreds of visitors a year.
If you'd prefer to come to celebrate the New Year, you can participate in a unique annual tradition. Every year, just after midnight, guests and staff of the Snow Lodge head to Old Faithful to see the first eruption of the year.
Stay at a Winter Lodge
Old Faithful Snow Lodge and Mammoth Hot Springs Hotel both reopen in mid-December for their holiday season, but you'll likely want to make your reservations well in advance. In-park lodges can fill up very quickly during the holidays, as do tours, guided hikes, and other attractions organized by lodge staff and Forest Rangers.
The Snow Lodge in particular really goes all out for Christmas, replete with a massive holiday feast held on Christmas Day and New Years Day. Both evenings come replete with lots of caroling and live music.
Cut Down your own Christmas Tree
As long as you have a permit, you're allowed to find and fell your own Christmas tree within Gallatin or Custer National Forests. There are a few restrictions – they must not be located near a road, stream, or campground, and they must be less than 12 ft tall – but otherwise you're welcome to chop down any Douglas Fir you'd like.
You can pick up your $5 permit at any Forest Service Office or many of the hardware stores and trading posts throughout Yellowstone Country. Be sure to set off on your tree hunt in the morning or early afternoon to prevent running into unwanted wildlife, and dress in plenty of layers in case of unexpected weather.
In addition to the stuff you may normally want to bring with you on a winter hike in the woods, Yellowstone Country Montana recommends a particular specialty item: a sled.
"If you want to preserve the shape of the tree and ensure that the branches don't break in transit, you can simply lay the tree in the body of the sled. A sled is also a good option if you are skiing or snowshoeing; if you harness the sled to your body, your arms will be free to use your poles."
If you're tying your tree to the top of your car for a long road trip home, be aware that some states prohibit the transport of organic materials to prevent pathogens and parasites from being transmitted to local flora. Check your own state's rules before felling your tree.
Where in Montana can you see the Nutcracker?
Going to see The Nutcracker is a tradition that goes far beyond Montana, but it's one that they've readily embraced. In addition to the three major productions that occur annually of the ballet, it's not uncommon to find a small community dance troupe or theater producing a limited run as well.
Yellowstone Ballet | Livingston – Produced annually by Yellowstone Ballet's non-profit dance troupe, this one-night-only performance generally occurs in late November.
Montana Ballet Company | Bozeman – With two annual performances in early December, the Montana Ballet Company's production is scored live by the Bozeman Symphony.
Garden City Ballet | Missoula – With three annual performances (and sometimes a ticketed dress rehearsal) community ballet troupe Garden City Ballet pulls off this Christmas tradition with a staff of almost entirely volunteers.
When Does The Holiday Season Begin in Montana?
Montanans love to kick off the holiday season in style. Many cities and towns throw elaborate parties with parades, music, food, and Christmas tree lighting ceremonies. Locals are known to wear Christmas clothes, sing along, and most importantly: bundle up. These events are generally held outside, and most places in the state are already quite cold this time of year.
The best way to prepare for an outdoor holiday party in Montana is to be sure to dress in layers, wear warm footwear, and be sure to drink plenty of hot chocolate and cider to stay toasty throughout the whole event.
While most towns have these, here are a few that typically draw tourists.
Butte Christmas Stroll – A very family-oriented Christmas event, the Butte Christmas Stroll has a children's parade and an appearance by Santa. The evening culminates in a tree lighting ceremony with live Christmas carols.
Missoula Parade of Lights – With a Christmas parade through downtown Missoula, a tree lighting ceremony, and plenty of Christmas carols, Missoula's holiday season opener is an annual hit. Events begin during the day with activities for kids like pony rides, storytimes, and holiday movies. The parade day also coincides with the week-long Festival of Trees, where different Missoula businesses raffle off Christmas tree displays.
Downtown Dillon Christmas Art Walk – An interesting twist on the traditional Christmas festivities, the Dillon Christmas Art Walk pairs local artists with local businesses to display their work. Attendees can stroll from business to business to see the work, and you can purchase anything you're interested in directly from the retailer.
Where Can I Get Photos Taken With Santa in Montana?
If you haven't yet taken the kids for their annual photos with Santa – or if you'd like to get one for yourself – St. Nick makes occasional appearances for photo ops at markets, Christmas festivals, and events around the state. Beyond these sporadic appearances, here are a few places where Santa keeps more regular hours.
Photos can generally be purchased in packages ranging from a single print and a digital file up to extravagant collections large enough to send one to everyone in your extended family. In most cases, they can either print your photos on the spot or mail them directly to your home address.
Christmas Markets In Montana
If you're looking for gifts, decorations, and other holiday treats, Montana's many Christmas markets can help you tick off all of these boxes. Montanans are singularly fond of all things local, and these markets are no different: you'll find plenty of unique items, many of which are handmade right in Montana.
Lots of communities in Montana organize a Christmas market of some sort, even if it's small, and new ones are popping up every year. But whether they're extremely established or not, they're a great way to spend an afternoon, even if you're just coming to browse with a cup of hot chocolate.
Glacier Country
The Market Beautiful Christmas Market | Mid-November | Kalispell – With vendors selling vintage goods, handmade Christmas ornaments, and plenty of hot cider, this annual market also has live music and an appearance by Santa himself.
The Little Red Truck Vintage Christmas Market | Early December | Missoula – The nomadic Little Red Truck hosts six markets a year all over Montana, but they hold their annual European Christmas edition in Missoula. You can expect both vintage and artisan goods, and plenty of other goodies.
Snowline Acres Christmas Market | Early December | Kalispell – Quickly becoming a retail powerhouse in the Kalispell community, Snowline Acres has begun an annual Christmas market. Offerings and vendors will likely increase as it evolves, but you can expect a carefully curated mix of gifts and Christmas decorations.
Southwest Montana
Holiday Blitz Market | Late December | Hamilton – Held annually at the Ravalli County Fairgrounds, what sets the Holiday Blitz Market apart from some of the others is the addition of a full bar. A DJ plays a holiday set that everyone can enjoy alongside your Christmas cocktails.
Upcountry Vintage Christmas Market | Late November | Helena – With vendors selling salvage finds, vintage goods, and assorted antiques, this Christmas market is held annually at the Lewis and Clark County Fairgrounds.
Christmas at the Fairgrounds | Late November | Kalispell – Part makers market, part craft show, Christmas at the Fairgrounds is dedicated to showcasing handmade gifts and holiday items. Come hungry, as they always host some of the region's best food trucks.
Southeast Montana
Holiday Food and Gift Festival | Mid-November | Billings – With more than 200 vendors and 12,000 visitors a year, the Holiday Food and gift festival is the largest Christmas market in eastern Montana.
Central Montana
Holiday Happenings and K's Vintage | Late November | Great Falls – With vintage, antiques, and seasonal items, Holiday Happenings is a popular Christmas market with a nearly 40-year history.
Where Can You Ski During The Holidays in Montana?
A completely integral part of Montanan culture, snow sports are enjoyed throughout the winter all over the state. While Montanans also enjoy snowshoeing, glacier hiking, and snowboarding, most tourists are interested in skiing.
There are many resorts, ski areas, and cross-country skiing trails, especially in western Montana. If you haven't brought your car and don't plan on renting one, there are shuttles and bus services that can deliver you to many of Montana's resorts, especially from Missoula, Bozeman, and Whitefish/Kalispell.
Each of Montana's ski areas are different sizes and prices, and all suit different types of skiers. If you're having trouble choosing, here's a brief primer that can help you decide.
Glacier Country
Southwest Montana
Yellowstone Country
Red Lodge Mountain – A local favorite, Red Lodge Mountain has six lifts and is notorious for accomodating skiers of all levels of expertise, no matter if you're local or from out of town.
Bridger Bowl – With eight chairlifts and an unrivaled 75 runs, Bridger Bowl boasts some of the most inches of snowfall of any ski area in the entire state.
Big Sky Resort – The largest ski area in the state, Big Sky Resort has 36 lifts that carry visitors to 250+ runs across nearly 6,000 acres.
Central Montana
Bear Paw Ski Bowl – A small local ski area, Bear Paw Ski Bowl has two lifts, 24 runs, and a small-town feel that the big resorts simply can't reproduce.
Can I Go On a Sleigh Ride in Montana?
A classic Montana holiday experience, sleigh rides are particularly popular in the western half of the state where it's more mountainous. The options for sleigh rides are quite varied, with some outfits selling them as part of a larger package with dinner and lodging, and others offering on-off, classic ranch-style rides for families.
Most operators require a reservation, so be sure to inquire in advance.
Glacier Country
Yellowstone Country
Things To Remember When Visiting Montana For The Christmas Season
Now that you have a better idea of what types of activities there are for a holiday trip to Montana, it's time to start planning your trip. Keep in mind that winter brings frequent road closures to this snowy state, though you'll usually find major highways and the interstates clear and groomed.
Montana has four major airports based in Missoula, Billings, Glacier Park, and Bozeman/Yellowstone. The latter generally has the best deals on flights and rental cars, and the best connections from other states and overseas.
As you plan your trip to Montana for Christmas, here are some things to remember:
If you want to spend Christmas or part of the holiday season in Yellowstone, be sure to make your lodge reservations and book your guided tours well in advance.
Unlike some other ballet companies across the nation, troupes in Montana generally don't perform more than two or three shows of the Nutcracker, so plan accordingly.
Different towns kick off their holiday season on different days, but these generally occur either the last week of November or the first week of December.
Check the closest Montana mall to you to see if they're hosting photos with Santa.
Christmas Markets in Montana are a great way to find gifts, Christmas decorations, and holiday foods.
Skiing during the holiday season is a Montana tradition, and there are many alpine ski areas to choose from.
A local tradition for families is a horse-drawn sleigh ride, and there are several options to choose from, especially in Western Montana.