Whether you're a Montanan yourself or are coming in from another locale, the Big Sky state offers some great places to visit for a weekend. Even just a couple of days is plenty of time to get a feel for what the state has to offer, no matter if you're looking for a quiet, calm break or a thrilling outdoor adventure.
With several airports scattered throughout the state and one of the country's major interstates running right through its middle, it's never been easier to plan a trip to Montana.
There are hundreds of destinations for weekend getaways in Montana, but here are a few with a good mix of ease to reach and a variety of activities available.
If you're looking to plan your own weekend trip in Montana, read on for a few suggestions on where to go, where to stay, and some interesting things to do while you're there.
The Best Hotels For Weekend Getaways in Montana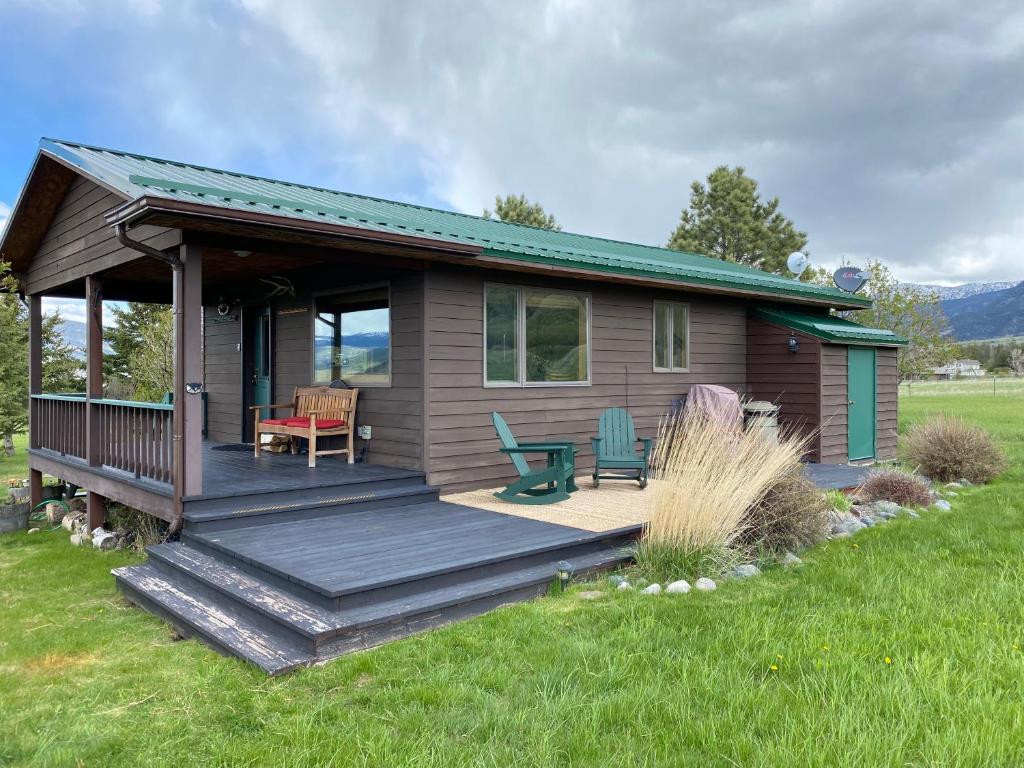 BEST FOR FAMILIES
Picnic Area
Fireplace
Mountain View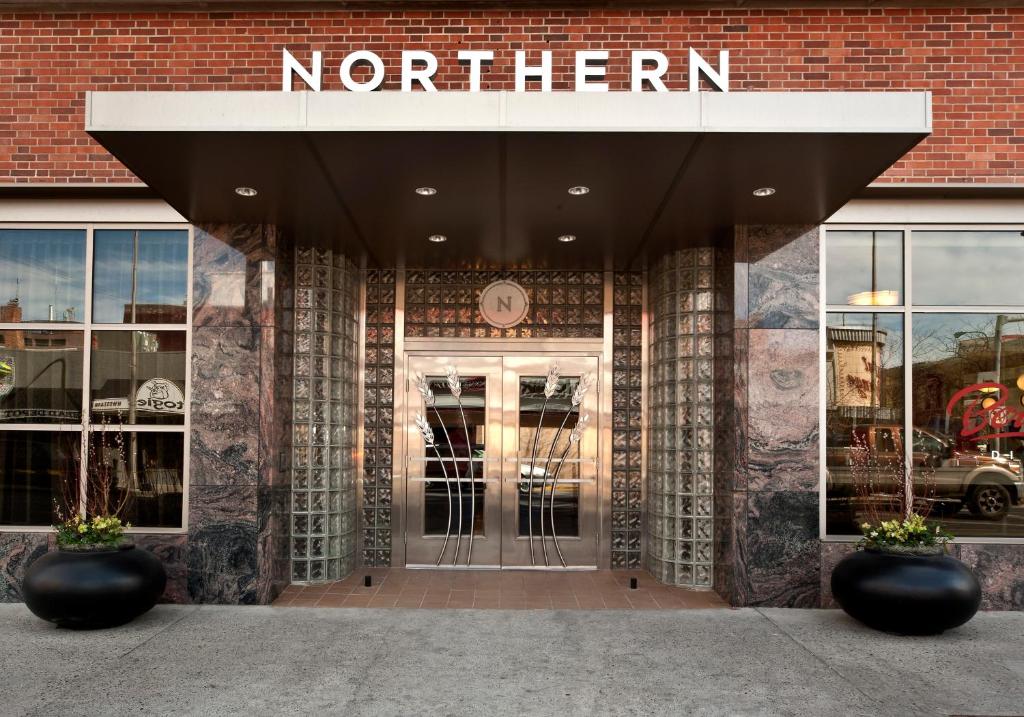 BEST OVERALL
Fitness Center
Airport Shuttle
Bar
BEST FOR COUPLES
Outdoor Fireplace
Pets Allowed
Game Room
A bucolic mountain town west of the continental divide, Missoula wholeheartedly honors Montana's lasting commitment to the natural world all while maintaining a decidedly cosmopolitan vibe. While it's ringed by mountains and drenched in green spaces, it remains a Montana hub for fine dining, craft spirits, and all kinds of design.
For those seeking a city break, Missoula is home to world-class museums, restaurants, and boutiques. Wandering through downtown, you can easily find several third-wave coffee shops and independent galleries, and it has no shortage of accommodations ranging from budget-friendly to four-star.
But if you're really looking to get away from it all, Missoula is within an hour of Beavertail Hill State Park and Lolo National Forest, and even more public natural spaces if you're willing to travel a bit further.
Missoula is home to two airports, but the Missoula Montana Airport (MSO) is vastly more trafficked, and is likely the one you'll land at if you're flying into town. Six different airlines fly into MSO, a mix of domestic flagship and budget carriers. Direct flights are common to and from Denver, Seattle, and Salt Lake City, but a handful of other western and midwestern cities are well represented.
If you're driving, Missoula is right on I90, which also passes through Chicago and Seattle. It is right in between Bozeman and Spokane, Washington, each three hours away.
And while you're in town, try not to schedule every moment you're there. Missoula is a city that rewards wanderers, and you may miss stumbling upon your favorite new boutique, bar, or restaurant if you're merely traveling from point to point.
Things to Do In Missoula
Designed to be a research and teaching museum, they also have public exhibitions that are accessible to and made for the general public. You can expect thematic seasonal exhibitions alongside rotating examples from their permanent collection. They also host talks, panels, and performances on occasion, so you may want to check their events calendar before your trip.
A "farm to glass" distillery, Montgomery is known for creating their signature hard spirits from the spoils of their own farm in Central Montana. Their Missoula tasting room is where you can try their products and have a skilled bartender craft you an expertly made cocktail.
Though Big Sky Brewing Company distributes its beers all over the country, it's always ideal to try it at its source. Their brewery has all of their signature and seasonal beers on tap, as well as a variety of branded outdoor gear and clothing.
Read more on things to do in Missoula
Free Things to Do In Missoula
In addition to holding the largest collection of indigenous art in the state, the Missoula Art Museum has a vast permanent collection of contemporary art that it rotates through its current exhibitions.
While they do display work from both the local region and from well beyond the borders of Montana, their curatorial practice aims to focus on very accessible work, so even laypeople can enjoy a visit.
They have all sorts of events regularly, so be sure to check out their events calendar to see if you'll be in town when you can sit in on a panel or an artmaking class.
Just one of the many abandoned mining towns peppered throughout Montana, Garnet Ghost town is unique in that it is extraordinarily preserved. It was heavily populated through the end of the 19th century, but all but completely abandoned when the United States entered World War II. Today it's just for tourists, with largely volunteer staff running tours in the warmer months.
Beloved by locals and tourists alike, the Missoula Farmers Market is the place to find fresh produce, preserves, and other local goods. You can find it open on the north end of Higgins Avenue on Saturday mornings and Tuesday evenings in the spring and summer.
This no-frills hotel outside the center may not be particularly fancy, but it's clean, bright, and serves breakfast every morning.
Sleek and stylish, AC Hotel by Marriott is right in Downtown Missoula and offers many different sizes of comfortable rooms.
The epitome of rustic elegance, Quinn's combines their fastidiously appointed cabins and lodges with natural hot springs, fine dining, and a lively tavern. They also host weddings and other events if you're in the market to book their facilities for your own.
Livingston
One of Montana's gateways to Yellowstone, Livingston is a small city in southwestern Montana. Today, it's where you can still see the evidence of its glory days as a mining town and railroad hub. Since Yellowstone's inception, it has attracted travelers on their way to the park, and it notably is located just near one of the few entrances to the park that's open in the winter.
Like many of Montana's cities, it has a bustling main drag where you'll find restaurants, shops, and hotels. But probably the biggest draw of the city is the proximity of fishing, hiking, rafting, and other outdoor activities right nearby.
In addition to Yellowstone, Livingston is right near the Absaroka Mountains, Paradise Valley, and the Yellowstone River. Even if you never enter the national park, there's tons of stuff to get into outdoors right nearby.
The closest airport is Bozeman-Yellowstone (BZN) which is about 35 minutes away. Several airlines offer non-stop service from a variety of cities around the country. Southwest, Alaska, and Delta airlines generally offer the most flights
Livingston is only half an hour away from Bozeman on I90, the major interstate that runs through the northern United States. The highway is plowed regularly when it snows, so you shouldn't have any extraordinary trouble reaching it in the winter.
Things to Do In Livingston
If you've always wanted to see the Grand Prismatic Spring, Yellowstone Lake, and Old Faithful, you can schedule this tour that departs from the West Gate of Yellowstone. You'll enjoy a midday picnic have the opportunity to learn about the geology of the area from your knowledgeable guide.
Bozeman Hot Springs has 12 naturally heated thermal pools, with four of them outside. It's right by Yellowstone, Big Sky Resort, and Bozeman Yellowstone International Airport, so there's no shortage of accommodation, but if you're willing to rough it there's also a campground right next door for tents and RVs, and a few rentable cabins.
The Museum of the Rockies, a Smithsonian Affiliate and division of Montana State University, showcases a variety of archeological remains of dinosaurs and other prehistoric animals. There is also a planetarium and a living history farm on site that visitors can tour.
During prohibition, it was the site of a robust bootleg business that earned them a steady stream of regular clientele. This eventually earned them the first liquor license in Montana when these laws were repealed, and continues to serve both locals and tourists to this day.
Free Things to Do In Livingston
Hike to Palisade Falls
Near the Hyalite reservoir just south of Bozeman, the Palisade Falls Trail is not only a great beginner hiking trail but has the incredible payoff of reaching the falls. It's only about a 30-minute journey each way from the east fork of Hyalite Creek.
This municipal park on the banks of the Yellowstone River commemorates Sacajewea's contribution to Montana. Inside the park lies a statue of Sacagawea holding her son, Jean Bap­tiste, with a few interpretive displays flanking it.
Beginning in the rear of the Pine Creek Campground, this well-worn trail leads to a waterfall. The campground has a separate trailhead parking which can fill quickly in the summer, so try to get there early.
Where to Stay in Livingston
This budget hotel has a lodge-like feel, and most uniquely for accommodations at this price point, a pool.
This rustic cabin still manages to have every amenity you could need and has spectacular, 360º views from every side.
Romantic Cabin • Slaughterhouse Creek • $$$
More like a rustic villa than a cabin, this property can sleep up to four and has everything you need for a comfortable stay. It has both front and back porches, a hot tub, and a fireplace.
Whitefish
On the banks of Flathead Lake and near Kalispell and the western entrance to Glacier National Park is the quaint town of Whitefish. Home to anglers, cowboys, and all sorts of outdoors people, Whitefish is the perfect jumping-off point for a trip to Glacier or a delightful getaway on its own.
In Downtown Whitefish you'll find plenty of coffee shops, yoga studios, and galleries to browse. Just beyond city limits lies a multitude of outdoor adventures: from rafting to hiking, to driving the nearby Goin-to-the-Sun Road that runs through Glacier National Park.
The closest airport is the Glacier Park International Airport (FCA) which offers service to several domestic and Canadian locales, mostly by Delta, Alaska, and United air. A few budget airlines fly to FCA as well, namely
Many folks come to Whitefish for hiking, mountain biking, kayaking, and lots of other outdoor sports. But there are plenty of activities in Whitefish even if you're not looking to break a sweat. This is an extraordinarily beautiful part of the country, and you can easily enjoy it from the comfort of a rented boat or a lakeside lounge chair, too.
Things to Do In Whitefish
You can try a completely self-guided tour of the West Glacier area with this 2-hour, half-day, or full-day moped rental. If you need help planning your itinerary, the staff are available to offer suggestions about navigating the region.
Part showroom for their craft beers, part community gathering place, the Kalispell Brewing Company's taproom is only a short drive from Whitefish. They're known for combining traditional German brewing techniques with northwest hops to fashion classic, but intriguing brews. Though they don't have their own kitchen, they host a handful of food trucks on their back patio.
Possibly the perfect Montana ski resort to bring your whole family, Whitefish has many activities and lessons for kids. In addition, they have a special, low-price lift ticket just for beginners that gives you access to just the easiest runs. There's also a free shuttle that runs between the resort and downtown called the SNOW Bus Whitefish Shuttle that operates during the winter.
A calm lake surrounded by a lush, mature forest, Whitefish Lake State Park is home to both recreation areas and campgrounds. While visitors can participate in a variety of activities, it's particularly popular with water skiers because the lake is so still. It's right near the railroad tracks, so you may see the occasional train rumble by.
Free Things to Do In Whitefish
Wreck of the Steamship Helena
Steamships once dominated Flathead Lake before the advent of cars and trucks. The steamship Helena, having once operated as a popular ferry of goods and passengers, became all but obsolete in the 1930s save as a burgeoning tourist attraction. If you're interested in maritime history, the ship's hull has been preserved near the lakeshore in Bigfork, Montana if you fancy a look.
Run by the Stumptown Historical Society, this museum within the refurbished Whitefish Rail Depot and helps to preserve the history of the railroad in Montana. They were an integral part of refurbishing the building, able to do so with help from volunteers and various grants and donations from the community. Interestingly, it is still an active train depot, so if you're traveling by Amtrak to Whitefish, the museum is very easy to visit.
Where to Stay in Whitefish
This huge lodge right on the Whitefish River is actually one of the town's best budget accommodations. Though they have a pool, a common room, and sports equipment rentals onsite (like snowshoes and kayaks) this is one of the most economical hotels in Whitefish.
Though it's designed with an assuredly contemporary eye, classic Montanan touches like a fireplace and taxidermy are found peppered throughout.
This huge lodge turned boutique hotel offers luxurious cabin-like accommodations without sacrificing a single amenity.
If you're looking for a legitimate city break, Billings might be the perfect Montanan city for you to visit. It's the state's largest city, and though it shares the same values and commitments as the rest of Montana, there are more options for lodging and activities.
Though it's a bit more "cosmopolitan" than some of Montana's other cities, there are still plenty of opportunities to get outdoors. Some recreation areas in the area are as little as a 10-minute drive from town while widening your search will result in more natural spaces to visit with an even wider array of activities to pursue.
In town, you'll find lots of local boutiques and cafes that Montana is known for, but in Billings, you'll find them alongside world-class dining and cultural outposts. While the most popular attractions – like Zoo Montana and the Yellowstone Art Museum – are well worth a visit, Billings is large enough that you're bound to find something amazing in town that isn't as well known.
The Billings Logan International Airport offers service to and from several domestic destinations, with their international service reserved mostly for cargo.
Each airline that services Billings focuses on connecting it to a specific region, so if you're looking for a nonstop flight you may not have a choice of airline. A handful of these routes only operate seasonally, so double-check that the flight you want operates in the winter before planning the rest of your trip.
Things to Do In Billings
Named for a cave on the site that contains paintings dating to as old as 2000 years, Pictograph Cave State Park is the oldest site on this list. The park also has a visitor center, paved trails that reach each of the three caves on the site, and several interpretive signs to help you make sense of what you're seeing.
Fermented and bottled onsite using wine grapes harvested in Washington's Yakima Valley, Yellowstone Wines are a consistent hit in Billings. At their tasting room, you can sample their wines and purchase them by the bottle or by glass. They're also a member of Harvest Hosts, so if you're traveling with your RV you can arrange to have dinner, drinks, and stay on their property overnight.
With a small museum, a cafe, and all kinds of indigenous art and various memorabilia, this contemporary trading post is worth allotting some extra time to peruse. The cafe, though small, offers a wide variety of indigenous food from buffalo steaks to snacks.
Read more on things to do in Billings
Free Things to Do In Billings
The Rimrocks
Cut out by eons of slow erosion by the Yellowstone River, the Rimrocks are as high as 1400 feet in some places. Easily reached by car, The Rims are only a short drive from Downtown Billings and are home to a handful of recreation areas perfect for hiking, rock climbing, or just enjoying the view of the city below.
One of the projects of the Downtown Billings Public Art Program was to create a map of all the public art Downtown with information about each piece. Billings is heavily invested in the arts, and this completely free self-guided tour is just one way they're trying to engage the community in artistic discourse.
What began as little more than a burial ground on a hill above Virginia City, Boothill Cemetery was the final resting place for many of the people "tried" and murdered by the Montana Vigilantes during the time they controlled the region. The graves were left unmarked for many years, though residents eventually strived to turn it into a rustic, but proper cemetery by erecting small markers on the graves they could identify.
Where to Stay in Billings
This cozy downtown apartment is close to everything and designed beautifully despite its low price.
Though it's a pretty standard hotel, guests love the cozy fireplace in the lobby and sparkling clean rooms.
This stately, upscale hotel has an old-Montana feel and boasts a bar and restaurant on site.
Related Articles