Livingston, MT may be the most famous small town in Montana. And while you may not have heard its name if you've ever seen the movie, A River Runs Through It, starring Brad Pitt, you most certainly have caught a glimpse of Livingston, Montana.
Livingston is considered the original gateway town to Yellowstone National Park. Incorporated in 1882 and named after Johnston Livingston, a stockholder, and director of the Northern Pacific Railroad (NPR).
When Yellowstone National Park was established, the NPR began heavily promoting its stop in Livingston as the ideal place to start a visit to the first national park.
Livingston has long been an agricultural community. And while Livingston still has remnants of the railroad boom that it started from, the town today is supported by a strong farming and ranching industry.
However, it is also home to many well-known artists and writers and is even the home of Montana's poet laureate, Mark Gibbons (who is also a local farrier).
Today, Livingston is teeming with tourists, but still has that old west charm. Walk down Main Street and you'll find cafes, restaurants, art galleries, and saloons.
The town still serves as a gateway to Yellowstone National Park, but it also serves as the starting point for many other great Montana adventures.
In this article, we will take a closer look at Livingston, Montana, including accommodations, activities, and the local culture, so that you can get the most out of your next visit.
Your Guide to Livingston, Montana
The Best Hotels in Livingston
BEST BUDGET HOTEL
Pets Allowed
Free WiFi
Soundproof Rooms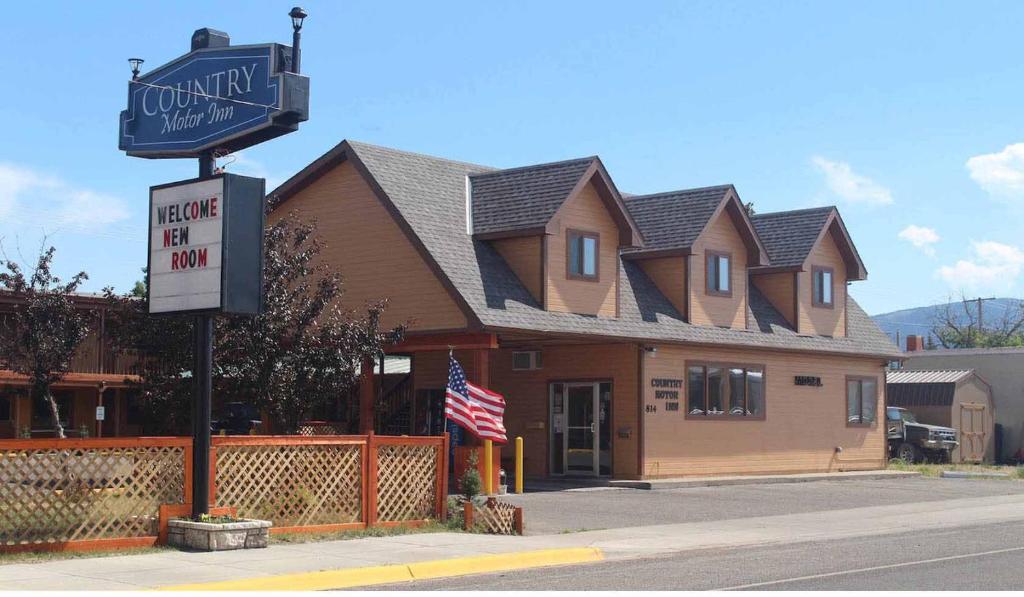 BEST FOR FAMILIES
BBQ Facilities
Fishing
Tea/Coffee Maker in All Rooms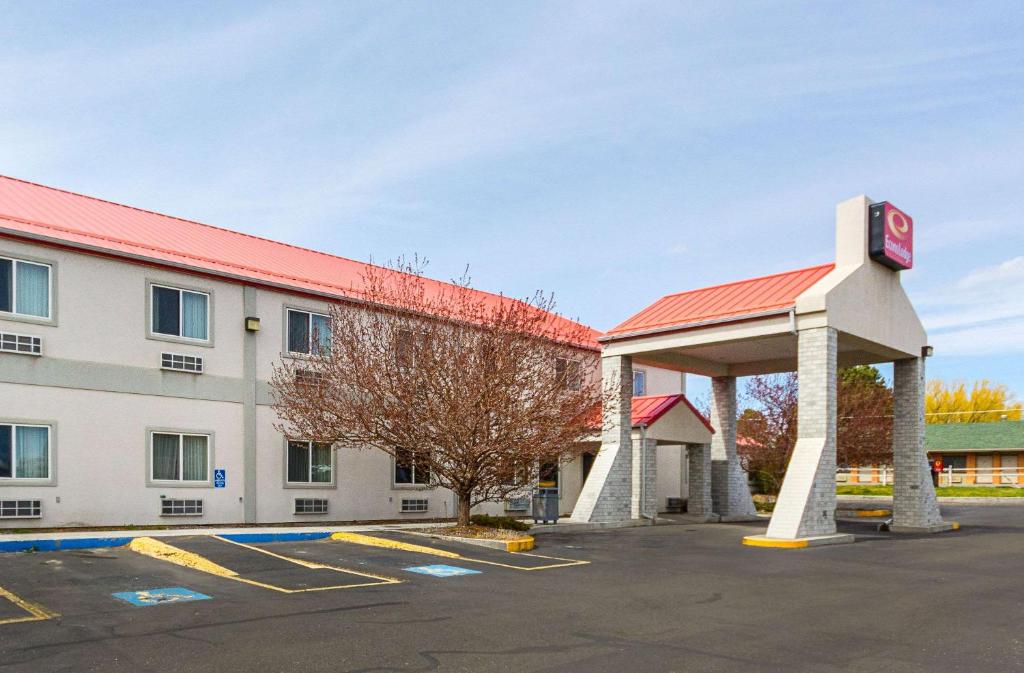 BEST OVERALL LODGE
Swimming Pool
Spa
Picnic Area
Main Attractions
Downtown Livingston
One of the best things about Livingston is its Downtown area. Many of the buildings in the downtown area were built in the 1880s, so they have plenty of history and they also lend to the "Old West" feel of the area. Walk the town and look for historic register plaques that tell the stories of the building and the community.
Some of the places Downtown that you don't want to miss include the Sax & Fryer Bookstore which is the longest continuously operated book and stationery store in Montana.
The current location has been occupied by the book store since 1914, but the store was founded in 1883.
The Murray Block is another spot downtown that can't be missed. Home to a great restaurant this spot is a popular hangout for locals and celebrities.
Yellowstone River
If there is one thing in particular that draws people to Livingston, it's the Yellowstone River. The movie A River Runs Through It made fly fishing a hugely popular sport, and the mecca for fly fishing just might be the Yellowstone River and Livingston, MT.
The Yellowstone River is the longest, undammed river in North America outside of Alaska. In Montana, it is a blue-ribbon trout fishery, and a popular spot for water sports like kayaking, river rafting, and fly fishing.
The Yellowstone River runs along the outskirts of Livingston and is a popular place for recreational activities. Check out Meyr's River View Trail, a short 1.5-mile walk that takes you to the river's edge and gives you amazing views of the town and the river.
If you're in the area to fish, the town has plenty of fishing outfitters that can provide equipment and guides.
Livingston Depot
Most of the history of the town is tied to the Northern Pacific Railroad. The town served as the middle point between Chicago and the west coast, making it an ideal place for the railway to perform maintenance and provide a stopping point for many travelers.
The Livingston Depot Center is a great place to learn about the history of the Northern Pacific Railroad, the town, and the agricultural roots of the area.
The Depot was built in 1902 and was sized to accommodate the large number of travelers that came to the area to experience the wonders of Yellowstone National Park.
Yellowstone National Park
Speaking of Yellowstone National Park… if you're in Livingston you'll want to make a day or two available to enjoy the scenic beauty of the park.
It is an hour's drive south to Yellowstone, and you'll enjoy the drive to the Park as much as you'll enjoy everything that this country's first National Park has to offer.
Recreation Activities
Fishing
As we mentioned previously in this article, the most popular draw to the area is fly fishing on the Yellowstone River. Thanks to Norman Maclean's book and the movie it inspired, the Yellowstone River and Livingston is now one of the most popular places to fly fish in the world.
There are plenty of places to wade close to town, and the local fishing outfitters can help you find good spots. However, if you're really looking for some secluded spots, hire a guide to show you the locals favorite spots to cast in.
Before you cast your first line, make sure that you've checked the Montana Fish Parks and Wildlife website for seasonal fishing regulations and to purchase your Montana fishing license.
Hiking
If you'd rather not fish, hiking is another popular recreation activity. The area has some really nice hikes that are great for families and folks that just want to get out and enjoy a nice walk. In town, check out the Meyr's River Side Trail which takes you along Yellowstone.
If you want something a little bit different, but just as easy and enjoyable, try the hike to Pine Creek Falls. This short 2-mile hike takes you to the beautiful Pine Creek Falls.
The trail is busy on summer weekends, but if you head out during the week, you'll enjoy a wonderful, peaceful hike.
For more of a challenge, many people take on Livingston Peak. This hike is long and challenging, but from the top of the peak, you'll enjoy views of Livingston and Peaceful Valley.
Other great trails to check out include the Six Trails in Livingston, the Ramshorn Peak Trail, and Suce Creek Trail.
Skiing
Just a short hour drive from the town you'll find one of the most popular ski areas for Montana locals. Bridger Bowl Ski Area is popular for downhill skiing, thanks to unpretentious visitors, great basic amenities, and some of the best snow in Montana.
If downhill skiing isn't your thing, check out the cross-country skiing and snowshoeing at Mill Creek. This area is popular with the locals and is just a short drive from Livingston.
We recommend checking with the local outdoor equipment stores for information on snow conditions if you're heading out for some cross-country skiing.
Water Sports
The Yellowstone River isn't just popular for fly fishing. Many people coming to Livingston enjoy the thrill of white-water rafting, river kayaking, stand-up paddleboarding, and tubing.
The Yellowstone River has a range of water conditions that are perfect for a variety of water sports. Do check with local outfitters on the best places for the water sport you want to enjoy ensuring that you're not heading for disaster.
Hunting
Hunting is another popular activity around the area. Many of the area's ranchers and farmers will open their lands to local guides who can show you some of the best places to hunt for elk, deer, antelope, game birds, and other game animals.
If that doesn't work for you, there are plenty of public lands that are open for hunting. Make sure that you know the Montana hunting seasons and regulations, and apply for a Montana hunting license through the Montana Department of Fish Wildlife and Parks before making plans.
What Is The Cost of Living in Livingston?
Based on a US average of 100, in the cost of living index from 1-100, Livingston scores a 93. This makes living costs in Livingston cheaper than the US average.
Housing costs in Livingston are among some of the highest not only in Montana but in the country. The city center region is reportedly the most expensive area to live in. However, the housing in Livingston is still comparatively quite a bit cheaper than the most expensive communities in Montana.
Is Livingston Safe to Live in?
On the crime index data of 1-100 with the national average at 100 (the safest), Livingston scores 19. Property crime accounts for the majority of reports, affecting close to 21 residents per 1000. Violent crime is much lower and is reportedly likely to affect 4 people per 1000.
The city center regions reportedly have the lowest incidences of crime, while those on the outskirts seem more vulnerable to various incidents.
What is Livingston Known for?
Livingston is a historic former railroad town with museums and the Depot Museum at the Livingston Depot Center is one of the main attractions. Art and culture are rife in the city and Parks Reece Gallery, Danforth Museum of Art, and the Livingston Center for Art and Culture are some of the main places showcasing it.
Sacajawei Park is a popular park for both locals and visitors, and outdoor recreation is the order of the day in this entire region. The Yellowstone River is popular for fishing, and the surrounding regions of the city are popular for hiking, horseback riding, and biking.
Accommodations
One of the things we love the most about Livingston is the variety of lodging options that the community has. You'll find your chain hotels, but also locally owned hotels, motels and inns, boutique hotels, and plenty of vacation home rentals including bed and breakfasts and Airbnbs.
Best Time to Visit Livingston
High Season (June to August)
The best time to visit Livingston, in general, is throughout the summer months–between June and August–when the weather is sunny and warm.
This is a popular time for visitors, not just due to the more bearable weather but also in terms of the many outdoor festivals and other summer holiday events in and around the region. The snowmelt is complete and rivers and streams are flowing comfortably.
The other popular time is between December and March when the snow and the ski season arrive. Yellowstone Park can still be reached from Livingston during the winter, often by snowmobiles and cross-country skis.
Livingston isn't a resort town and so doesn't really operate that much according to seasons. Activities and outdoor pursuits that are accessible will depend largely on what kind of weather you prefer while indulging.
Shoulder Season (May, September/October)
The fall and spring shoulder seasons are definitely the best times to seek out reduced accommodation prices, and the weather is warmer than in winter–although Livingston is renowned for being windy and always tends to feel a bit cold.
The shoulder seasons are ideal times to take advantage of the waterways in the area but land-based activities like hiking are even better. High season rates start to kick back in again around late June.
January is also quite slow, and there is a much higher chance of promotions and lower rates.
Low Season (November to April)
The low season in Montana is when summer is over and the area's main winter resorts have also closed when the ski season is all done.
A lot of the other businesses and attractions near the ski resorts also tend to close for a short period once the ski season is over, although this is hardly the case with Livingston where life goes on year-round.
Best Time To Visit Livingston by Month
January
January brings some of the lowest temperatures likely to be seen anywhere in Montana, which can average around 2°F in some areas.
In Livingston, temperatures average somewhere between 9°F and 27°F with little chance of sun at this time of year so days are shorter. Average snowfall levels in Livingston are likely to decrease slightly throughout January from around 3.2 inches to 2.2 inches.
January is the low season but it still attracts a few winter enthusiasts who enjoy snow-related activities. If the sunshine does show up it only lasts for around 4 hours a day.
February
Another cold winter month with the possibility of temperatures as low as 5°F, but on average they will be somewhere around 19°F.
The higher temperatures of the month can fluctuate somewhere between 38°F and 43°F, and the weather tends to be a bit more irregular in February.
There can be plenty of clouds, but rain more likely takes the form of ice and snow, and again there isn't much by way of sun.
March
March is close to the tail end of the winter season in Montana, with snowfall still common in some areas, particularly in southwestern areas like Livingston. Weather conditions are somewhat unpredictable though and you might start to see a little rain, even though this is less likely in Livingston than in many other areas.
There may even be the possibility of a week or two of sunshine, although it is still fairly windy in Livingston with average high temperatures somewhere between 43°F and 51°F (rarely falling below 28°F or exceeding 65°F).
The lowest daily temperatures average 23°F to 29°F, and nights remain cold. Early spring is starting to break through about now, but it is still pretty much on the cold and windy side, with the tourist season still to come.
April
April in Montana marks the beginning of milder days, although the nights are still cold and there is a tendency towards rain.
Spring starts to show itself more prominently, as do tourists. April is the time in Montana when daytime temperatures become more bearable, and in Livingston, they are most likely to be in the 29°F-60°F range.
Night temperatures still remain cold, even though April signals more sunshine. The fishing season also opens as the snow melts.
May
May is a beautiful time to visit Montana as spring comes into full bloom. The average temperatures are commonly in the 60s, fluctuating between 40°F and 68°F.
Any snow that remains in May is largely in the upper peaks of the nearby mountain ranges, and the sunshine makes a comeback in the latter part of spring–as does the wildlife–in line with ever-increasing numbers of tourists.
June
June is one of the best times to visit Montana in terms of sunshine, with average high temperatures now in the region of 80°F.
It won't get much colder now than somewhere around the 40°F mark, and both the lower valleys and the higher plains get plenty of sunlight during the summer.
Swarms of tourists are likely to descend on Montana in June, especially in the Yellowstone National Park region.
July
July is the hottest month of the year in Montana, and the time to experience the best summer weather.
The average temperatures are commonly somewhere between 75°F and 88°F although night temperatures will still be around the 40°F-55°F mark.
July is mostly sunshine yet it is still worth noting that in mountain ranges and such, the temperatures can still plummet during the night.
Make sure to pack warm clothes if you have any camping trips in higher altitude areas in mind.
August
August is another beautiful Montana summer month and although temperatures are beginning to drop to the 68°F to 80°F range, humidity is higher in August. This is not so noticeable in Livingston though due to the wind!
The sunny days bring an average of 9 hours a day, and although light clothing is ideal for daytime you might need a few layers later on due to the slight temperature decrease, and insect repellent might also be a good idea.
September
September is the time when Montana begins its transition into the autumn season, resulting in some stunning visual scenarios, especially in areas of the Paradise Valley.
Average high temperatures tend to be in the region of 60°F to 70°F, with cooler nights ranging between 35°F and 45°F.
September still has an average of around 18 days of sunny weather, and wildlife is still fairly active during the autumn, so don't be too surprised to see the odd bear or two.
October
Cooler temperatures are starting to draw in around October against the brilliant backdrop of fall. Average high temperatures are likely to be somewhere between 55°F (12.8°C) and 60°F (15.6°C), while lower temperatures are closer to the 25°F (-3.9°C) to 40°F (4.4°C) mark.
In many ways, this is one of the best times to visit Montana weather-wise when there is an abundance of wildlife, and it is prime fishing and hunting season.
You might find around this time that warmer jackets and other garments are now becoming more necessary.
November
November is the time to bid farewell to the fall as colder temperatures begin to creep in. The average temperature range is between 20°F and 50°F and snowfall proper begins to appear as sunshine becomes scarcer at around 4 hours daily.
The weather becomes more unpredictable at this time, meaning that it could encounter clear blue skies one minute and gray clouds the next.
Outdoor pursuits like kayaking, canoeing, and other river and lake activities are still common as great ways to take in the scenery and the many hiking, biking, and trailing opportunities in the mountains are appealing.
December
December is pretty cold in Montana, with average temperatures dropping to somewhere between the 18°F to 35°F mark.
Luckily temperatures in Livingston don't drop as low as over on the eastern side of the state, although snowfall in the mountains gets more severe, and a chill wind comes in.
Short days mean the sun's presence wanes significantly, and you will definitely need to consider winter coats, caps, gloves, boots etc. at this time of year.
Special Events
Livingston is a very active community, and it hosts a wide variety of annual events that celebrate both the agricultural and arts communities within Livingston.
Activities Near Livingston
Recreation Activities
National Parks and Forests
County and State Parks
Museums
Performing Arts
Related Articles
Latest in Livingston
Montana is a proudly historic state with much to exhibit by way of national heritage. You'll…