Havre, Montana (pronounced HAV-er) is one of the larger cities in central Montana. Once a booming railroad town, today it serves much of the central Montana agricultural community and is a popular place to stop along Highway 2.
Originally known as Bullhook Bottoms, residents changed the name to Havre around 1893. The town was built to serve the Great Northern Railway, as the mid-point between Minneapolis-St. Paul and Seattle.
The town's history has some unique points that make it a fun place for history buffs to explore. As you walk through the old downtown area, you'll notice purple squares on the sidewalks. These squares are actually skylights that allow light to shine in the town's underground mall.
This unique feature of the town was built to house the city's more notorious businesses like brothels, saloons, opium dens, and speakeasies during prohibition. Today, the underground remains as a museum of the town's unique and sometimes less than glamorous past.
Today, residents of Havre, MT enjoy living in one of the most beautiful parts of Montana, and tourists will enjoy plenty of special events, tourist attractions, and outdoor recreational activities.
We will take a closer look at everything you can expect on your next visit to Havre, Montana.
Your Guide to Havre, Montana
The Top 3 Hotels in Havre
BEST OVERALL
Business Center
Fitness Center
Spa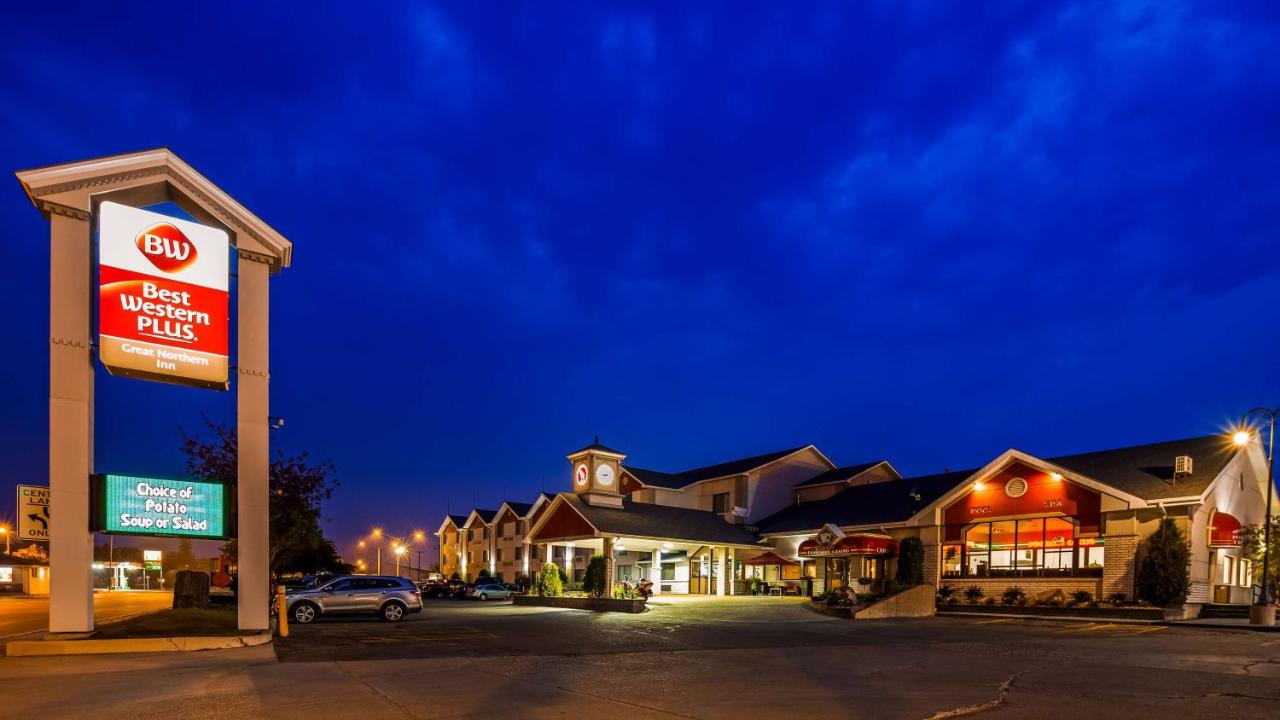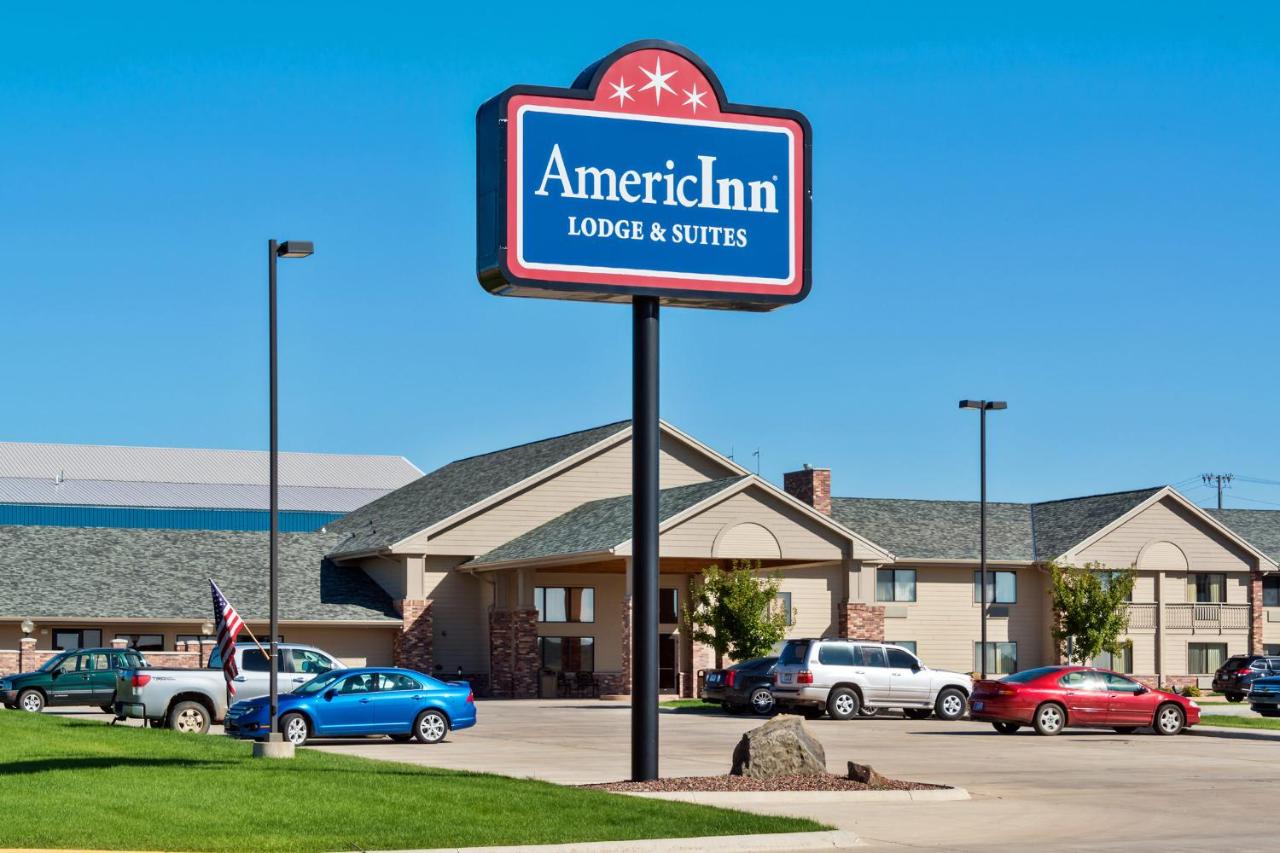 BEST FOR FAMILIES
BBQ Facilities
Free WiFi
Snack Bar
Main Attractions
Though Havre is a fairly small community, it does have some interesting things to see and do. There is a little something for everyone in the area, whether you like to explore historical landmarks, museums or take a hike for some beautiful views.
Havre Beneath the Streets
Once this area was home to the shadier side of Havre. The Havre Underground was originally built as tunnels to allow Chinese workers to move around town without being seen. Because of its "secret" residents, the Underground soon became home to brothels, opium dens, saloons, and other businesses of ill-repute.
In 1904 when the Havre downtown burned to the ground, reputable businesses moved to the Underground to continue business while the town was rebuilt.
Today, the Havre Beneath the Streets is a unique and interesting museum dedicated to the history of Havre. Many of the original shops and businesses have been restored to give visitors an idea of the unique collection of people and industries that used the Underground.
Wahkpa Chu'gn Archaeological Site
One of the best-preserved buffalo jumps in North America, the Wahkpa Chu'gn Archaeological site is not often visited by tourists, but it is a real highlight of the area.
The bison kill area is just behind the Holiday Village strip mall, has nice walking trails, and features a carefully excavated and preserved archaeological site that details the area's past. Here you can learn how Native Americans used these hills to aid in hunting bison, a primary food and material resource for the peoples of the plains.
The H. Earl Clack Museum
If you are traveling with a child that loves dinosaurs, or if you really enjoy dinosaur museums, you cannot miss the Earl Clack Museum. Though the museum isn't just dedicated to museums, one of the most popular exhibits here centers around the paleontological finds of the area.
You'll also find great exhibits about the area's Native Peoples, the history of Havre, and artifacts from Fort Assiniboine.
Fort Assinniboine
Fort Assinniboine was once the largest military installation in Montana. It was constructed around 1879 and remained operational as a military post until 1911. Today it is home to the Northern Agricultural Research Center, and a museum that details the military history of the Fort.
Annually, the Fort plays host to one of the area's unique events, Havre's Living History. This day-long event allows visitors to learn the history of Fort Assinniboine and Havre through hands-on activities and live reenactments.
Recreation Activities
If history and mining aren't your thing, it's OK, there are plenty of other things to do and see around Havre. With a wealth of opportunities for exploring the outdoors, you'll find plenty of things to do and see around the town, and you will find it hard to be bored.
Hiking
There are plenty of great places to hike in and around Havre, MT. Many people enjoy the small, but easy-to-access trails around the Wahkpa Chu'gn Archaeological Site. For more hiking trails and a bit of nature, you can also visit Beaver Creek Park, the 6th largest county park in the United States.
This area has plenty of hiking trails, and you'll get to experience the beauty of the Montana plains. Bear Paw Nature Trail is another great place to get out and explore the area and is only a short distance from downtown Havre.
Skiing
The most popular place to ski in the Havre area is Bear Paw Ski Bowl. This volunteer-run ski area is really popular with locals and will give you the opportunity to enjoy a ski hill with none of the frills.
Fishing and Hunting
The areas around Havre provide plenty of opportunities for hunting and fishing. The Milk River runs through Havre and Fresno Reservoir is just a short drive from Havre. Both provide great places for visitors to fish.
There are also numerous fishing and hunting outfitters within the Havre area that can provide guide services and equipment rentals.
Watersports
The Milk River is a very calm river with plenty of places to put in your kayak, canoe, or paddleboard. You can also enjoy a variety of water sports on Fresno Reservoir just northwest of the town.
What Is The Cost of Living in Havre?
Compared to the rest of the country, Havre's cost of living is much lower than the national U.S. average. The national cost of living index average of 100 leaves Havre behind at 84.3.
This means Havre is a much cheaper option than many other places, with healthcare being the exception.
Is Havre Safe to Live in?
As far as Havre's crime index rates go, unfortunately, the town weighs in at an 8, with 100 being the safest. Of 370 reported annual crimes though, 300 are property-related, as tends to be the trend in the state. Violent crime is minimal comparatively but still tallies around 70 cases per year.
Beaver Creek is reportedly one of the safest regions of the town, while the city center and Havre North have the worst figures for crime.
What is Havre Known for?
Havre is a former railroad town and has a Historic Downtown and Railroad District that attracts many visitors along with the somewhat unique Havre 'Beneath the Streets' tour.
Fort Assiniboine is another local historic attraction that conducts regular tours. The Bear Paw Battlefield and the Wahkpa Chu'gn Buffalo Jump are all in the vicinity for anyone interested in the area's past.
The entire region of plains and mountains surrounding Havre is popular year-round for outdoor recreation, including the local Beaver Creek Park. Hunting and fishing are common in and around Beaver Creek and Bear's Paw Mountains.
Accommodations
Havre is a pretty small community, and despite being home to a campus of Montana State University, there are limited accommodation options in the community.
Best Time to Visit Havre
With a variety of activities that can be enjoyed in all seasons, it can be hard to decide when is the best time to visit Havre, Montana.
However, the best experiences are arguably in the winter and summer. If you're not afraid of the cold and looking to ski or simply enjoy the snow, Havre offers fun winter activities at affordable prices.
On the other hand, if you'd prefer your outdoor activities on the warmer side, or simply prefer to stay more in the town itself and enjoy its history, Havre is excellent in the summer with plenty to see and do.
A Trip During the Summer Season
Havre has plenty to offer visitors in the summer, including beautiful weather and a variety of outdoor activities.
Whether you'd prefer to simply enjoy the town itself or go outside and enjoy nature, Havre has something for everyone in the summer. Any summer month is sure to be enjoyable, but we suggest June or August.
Tourism and Prices
One benefit of Havre being less well known and smaller than bigger towns and cities like Bozeman and Missoula is that it's less packed with tourists!
You don't have to worry as much about the town being overcrowded or everything already being booked.
With that being said, you should still expect prices to be a bit higher in the summer as Montana itself is still considered a tourist destination.
Weather and What to Pack
Havre can get quite warm in the summer months with an average high of 76ºF and average low of 49ºF in June and around 85ºF and 52ºF in July and August.
The good thing is this means that you likely won't get cold well visiting the town or enjoying the surrounding outdoors. The bad news is you are more likely to get sunburned if you aren't careful.
We'd recommend packing light, comfortable clothes you won't get too hot in and of course a reliable sunscreen.
If you plan on taking a couple of short hikes, we'd also recommend bringing hiking boots, a water flask, a couple of snacks, and bug spray too.
What To Do in the Summer
There's plenty to do in the summer months at Havre, Montana. You can enjoy the food and culture of the town itself for one as the city offers a plethora of businesses and restaurants to explore.
The city also has a rich history as it was once a major railroad service center for the Great Northern Railway, and there are plenty of opportunities to learn about the city's past.
For those more inclined to the outdoors and less interested in exploring the town, Havre is situated near many beautiful trails. It's a great place to explore the outdoors.
Whether you'd prefer to focus on the town itself and enjoy learning about the town's history and exploring the area or go outdoors, you are sure to enjoy what Havre has to offer.
Explore the Buffalo Jump Archaeological Site
Learn about buffalo and prehistoric people that once lived in Havre at the Wahkpa Chu'gn buffalo jump site.
Peoples of the Besant, Avonlea, and Old Women's/Saddle Butte used to hunt buffalo here and utilized the steep river valley walls to give them an advantage.
Discovered in the 1950s, this is one of the most well-preserved Buffalo Jump archaeological sites and also one of the few open to the public.
From Memorial Day through Labor Day tour, one-hour guided walking tours are available. During the tour, visitors have a chance to see bison kill and campsite deposits as well as the remains of a wooden bison corral structure.
Visitors also get a chance to learn how to throw the "atlatl", a weapon utilized by the Besant people that were there. There is also an interpretive center where tourists can view artifacts from the Buffalo Jump site.
The tours run from 9 am to 4 pm and tickets are $15 for adults. The site is overall a great place to visit for those interested in learning more about the history of Montana.
Visit Havre's Historic Underground City
With Havre's Beneath the Streets tour, you can learn about the underground city Havre once had.
Because it was once a stop for the Great Northern Railway, Havre once had people visiting from all over. Unfortunately in 1904, there was a fire that burned most of the town.
Many businesses moved underground, creating a sort of underground mall in Havre.
Beneath the Streets allows you to tour this underground area and learn about the history of the businesses that once occupied this area.
With actors and props, the guided tours recreate history and allow visitors to tour a variety of underground businesses including the Sporting Eagle Saloon, an ethnic restaurant, and a bordello.
An immersive and fun experience, this tour is great for visitors looking to learn more about the history of the town.
Hike the Upper Rotary Canyon Loop
Offering great views of the mountains and Bearpaw Lake nearby, this trail is close to Havre and an excellent short hiking trail. On a more secluded trail, you can find many gorgeous sights along the way including wildflowers and birds.
The hike is about 2.5 miles long and is considered not too difficult, however, there are a few parts where you have to scramble.
The trail generally takes around an hour to complete. Plan on bringing water and some snacks to keep you energized during the trip.
A short but beautiful hike, this is a great trail for those visiting Havre.
A Trip During The Winter
Havre might seem like a destination you'd want to visit in the summer, but it can also be enjoyed in the winter as well. There are plenty of fun activities to do in the winter too, especially for those who enjoy the outdoors!
Tourism and Prices
Havre is much less crowded in the winter, and you can expect the town to feel quieter. Additionally, with less demand for tourism in the winter at Havre, prices are generally cheaper.
Weather and What to Pack
It can get quite cold in Havre during the winter. Average highs are 30ºF and lows of 8ºF in December and January and 34ºF and 11ºF for February.
In March, things start to warm up a bit with highs around 45ºF and lows about 21ºF, but it's still relatively chilly. Definitely plan on packing a good jacket and warm clothes if you come in the winter!
What To Do in the Winter
Winter is a great time in Havre to explore the outdoors that the town has to offer. You can enjoy a variety of fun winter activities here, including both downhill skiing and cross-country skiing.
Generally, the best time to visit is from January through March.
Bear Paw Ski Bowl
Bear Paw Ski Bowl or "The Last Best Ski Hill" is a ski hill near Havre that is affordable and fun. Offering downhill skiing trails, this hill offers an old-fashioned skiing experience from January to March.
The hill has 24 trails and one lift as well as a handle tow that takes you up the bunny hill for beginners. With a variety of terrain, it is a fun way to hit the slopes without the stress or crowds of larger mountains.
Beaver Creek Park
Beaver Creek Park is near Havre and a great place to visit in the winter for those interested in cross-country skiing or snowshoeing.
You can get great views of the park and enjoy trekking through the snow in a pair of cross-country skis or snowshoes. There are also other winter activities you can do at the park such as ice fishing and snowmobiling depending on the conditions.
Special Events
Many of the special events and festivals in Havre pay homage to the cultural groups that came to the area in search of a bit of mining wealth. Of course, the town does have festivals that are just for fun and celebrate some of our favorite holidays.
Activities Near Havre
Recreation Activities
National Parks and Forests
Museums
Performing Arts
Related Articles
Latest in Havre
Trains are heavily entwined in Montana's legacy. Throughout the rich mining history of the state, a…