Bear Paw Ski Bowl is located 29 miles south of Havre, Montana. This tiny ski area is definitely a unique ski experience.  Bear Paw Ski Bowl is a great spot for the skier that wants a good, old-fashioned day on the slopes without the mess of crowds of people.
Bear Paw Ski Bowl is a super small ski area, with a mere 24 runs and one chair lift, and one handle tow. It's about as basic as it comes, but for the skier that wants to enjoy great ungroomed runs, fun bumps, and cheap lift ticket prices, Bear Paw Ski Bowl just may be the perfect spot.
One thing of note about Bear Paw is that this ski area depends completely on natural snow. Over the last few years, their opening day has been pushed back due to the lack of natural snow.
This mountain only receives about 140-inches of snow on average per year, so terrain conditions can change drastically depending on the snowfall.
Due to the small size of the ski area, and the fact that it is run entirely by volunteers, you won't find many amenities at Bear Paw. They don't have a ski lodge, food, ski school, or shopping. 
The ski area is only open on weekends and if snow conditions are not favorable, they won't open. If you're interested in skiing here, make sure to check their Facebook page for the most up-to-date information.
People that come to Bear Paw Ski Bowl come for the skiing and an old-school experience that you won't find in many mountain areas today.
Bear Paw Ski Bowl Statistics
Summit Maximum Elevation:

5,280 feet

Number of Trails:

24

Number of Lifts

: 2 (1 double lift, 1 handle tow lift)

Season:

January – March

Trail Difficulty:

Beginner (25%), Intermediate (25%), Advanced/Expert (50%)
The Best Hotels Near Bear Paw Ski Bowl
BEST FOR FAMILIES
Free WiFi
Facilities for Disabled
Tea/coffee Maker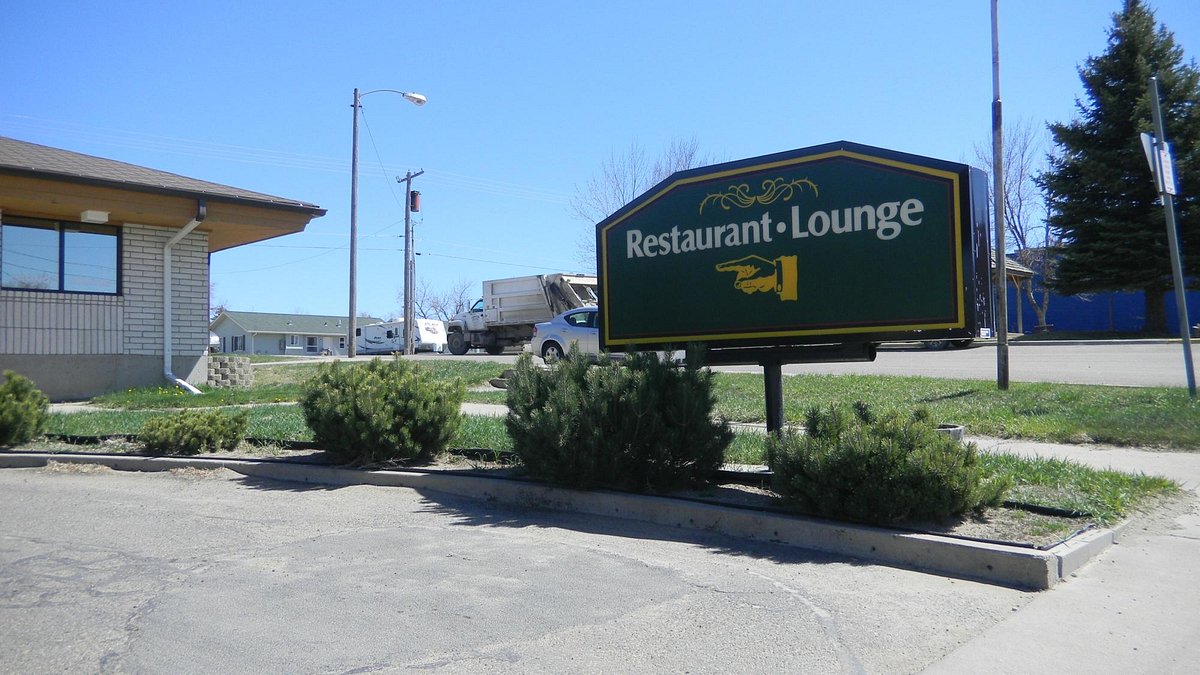 BEST OVERALL
Restaurant
Children Activities
Free WiFi
Tickets and Passes at Bear Paw Ski Bowl
When it comes to skiing and riding at the Bear Paw Ski Bowl, you aren't going to pay an arm and a leg for a full day on the mountain. However, you also won't have the amenities that come with higher lift ticket prices and a fully staffed ski area. 
Bear Paw Ski Bowl has one ticket option, no half-day rates and no season passes. You cannot buy lift tickets online, and they only accept cash at the ticket booth. Current ticket prices are listed in the "About" section on the ski area's Facebook page.
Full-day Lift Ticket

– $25 (adult), $20 (Kids 9-17 and College Students with ID), free (Seniors over 80), free (Kids under 8).

Rope Tow Only Ticket

– $10
Accommodations at Bear Paw Ski Bowl Ski Area
You'll not find hotels or other lodgings here, however, it is just a short drive from the ski area to Havre where you'll find some nice but small lodging options.
Havre, MT has four lodging options:
Budget Inn

Bear Paw Motel
If you don't mind a little longer drive, the Northern Winz Hotel and Casino offers a different lodging experience, including a full casino and food on-site. Depending on the route you take, the Northern Winz is between 45 and 50 minutes from Bear Paw Ski Bowl.
Trail Routes at Bear Paw Ski Bowl
Because there is only a single chair that services the entire ski area, there are limited options for skiers and riders. The mountain has three basic sections: the base, mid-mountain, and the summit. 
The Base
This small area of the mountain is serviced by the tow handle lift. It is a small area that is best for beginners and is a great place to practice if you're just getting started. 
For just a $10 lift ticket you can use the tow handle all day and enjoy the fun on Bikini Beach. When volunteers are available for ski lessons, this area is where lessons will meet.
Mid-Mountain
Mid-mountain has the most variety of runs. Skiers can hop off the lift at mid-mountain and enjoy beginner, intermediate and advanced runs. Beginners can ride Midway Trail to Chippewa and Little Bear, or hop on Snowdance to Route 9. 
Beginners taking the second option should be careful to not get stuck on Bear Paw For intermediate skiers and riders, G-S is a fun route all the way to the bottom. Screaming Eagle, The Chutes and Bear Paw are great options for advanced riders on mid-mountain.
The Summit
The summit is home to the bowl area. Only experienced intermediate and advanced/expert skiers should ride the lift to the top. There are no easy intermediate or beginner runs at the Summit. 
However, for the adventurous skier or rider The Face and Upper North Bowl give some great ungroomed, powder skiing opportunities. If you like to ride in the trees, Medicine Talk will challenge your turning and maneuvering skills, with tight-packed trees and lots of obstacles.
Events at Bear Paw Ski Bowl
Bear Paw Ski Bowl does not play host to any events during the year. They do not have the facilities or staffing to accommodate events that you might find at other ski areas.
However, for those interested in helping in a volunteer capacity, the ski area does have a number of events that are tied to the start-up and shut down of the ski area each year. They call these events work parties. 
The work parties involve installing or taking down necessary equipment to start the season or end it. Volunteers usually meet in Havre at a restaurant or pub for food and drinks after.
Occasionally Bear Paw SKi Bowl will host gatherings at local spots like Triple Dog Brewing Company to raise funds for the ski area. These gatherings tend to be mostly locals, but visitors can share in the fun, and support the ski area by purchasing Bear Paw Ski Bowl gear.
You can check their Facebook Page for information on volunteering, gatherings, or buying gear to help support the volunteer-run ski area.
More Great Skiing Areas in Montana to Check Out