Livingston is situated in the south-western part of Montana, within 60-odd miles of the state border with Wyoming.
The community is close to the Yellowstone River, and first developed in the same way as many of Montana's towns when the railroad was established in the area.
It became a focal point of the North Pacific Railway in the Rocky Mountains region, and along with the existing and growing number of ranch settlements, led to the official establishment of Livingston.
Livingston and its surrounding regions today attract anyone looking for decent hiking and mountain biking trails.
Likewise, the entire region offers plenty of skiing and snowshoeing opportunities with the onset of winter, which has all helped to make Livingston one of Montana's prime tourist spots.
This isn't just a tourist town though and is home to a strong agricultural community, although there are a fair few artists and writers who call Livingston home.
There are plenty of options in the town when it comes to accommodation. And with Bozeman as the nearest airport to Livingston, you can either organize a cab or rent a car to complete your journey.
So with the intention of helping you plan a potential visit, we have outlined the best options when deciding where to stay in Livingston, Montana.
The Best Places to Stay in Livingston—Tips & Advice
Which areas in Livingston are best? First-time visitors to Livingston might want to check out the more touristy downtown areas. The downtown area in and around Main Street has something of a western vibe to it, featuring taverns, saloons, breweries, restaurants, and a few souvenir shops and such like. For more along the lines of natural, outdoor features head towards Paradise Valley.
Tourist areas: The downtown areas have lots of amenities within walking distance, but the hotels are likely to work out quite a bit more on the expensive side.
Quiet areas: A local neighborhood a bit further out from the center might be more suited to some travelers, especially those heading into the area mainly for the purpose of indulging in some outdoor recreation.
Transportation: The town is relatively small, with many things to see and do in the surrounding areas. Therefore, the best way to get around is via car. If you intend to fly in from Bozeman, you might consider renting a vehicle, particularly if you want to see any attractions located outside the city center. Bus service is available from Bozeman to Livingston via Streamline Bus, but your easiest and best way to get around is by car.
Historic culture: Much of Livingston's history is related to the railroad, which at one stage served as the gateway point for travelers going to Yellowstone National Park. Today there is plenty of history and visitors can see artifacts from this bygone era of train travel at the Depot Museum. There's plenty of art and culture in the city too by way of the many galleries, and there are notable historic places like the Livingston Park County Public Library, which is housed in a gleaming columned building dating back to 1904.
Staying in Livingston on a budget: There doesn't appear to be too much along the lines of hostels—you'll likely have to head in the direction of Bozeman for this option— but if you shop around with some of the hotels and motels you should be able to find something to suit a lower accommodation budget.
The Top 3 Hotels in Livingston
BEST OVERALL
Pet Allowed
Tea/Coffee Maker
Fitness Center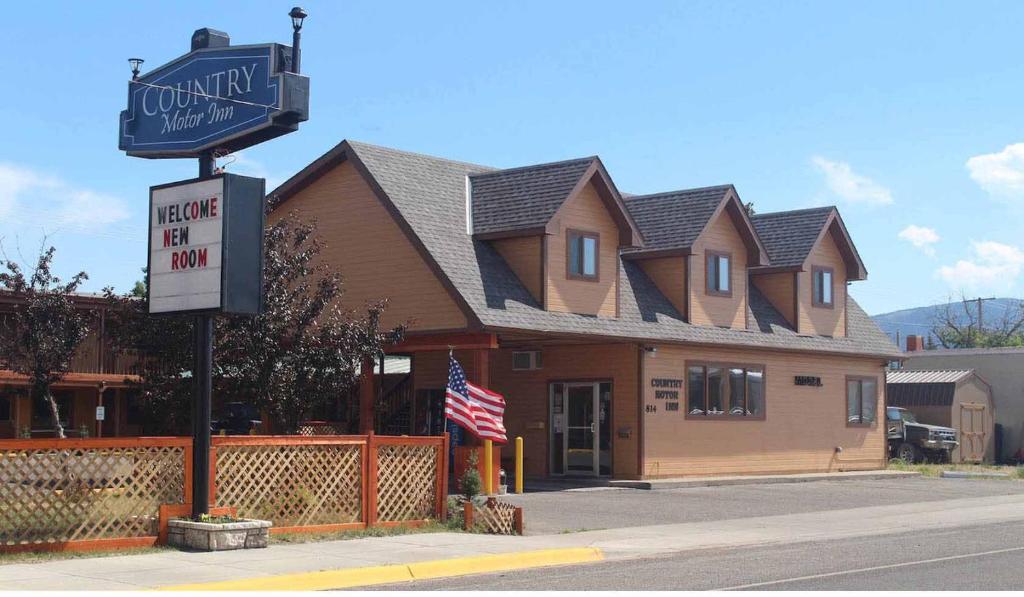 BEST FOR COUPLES
Free WiFi
Picnic Area
Tea/Coffee Maker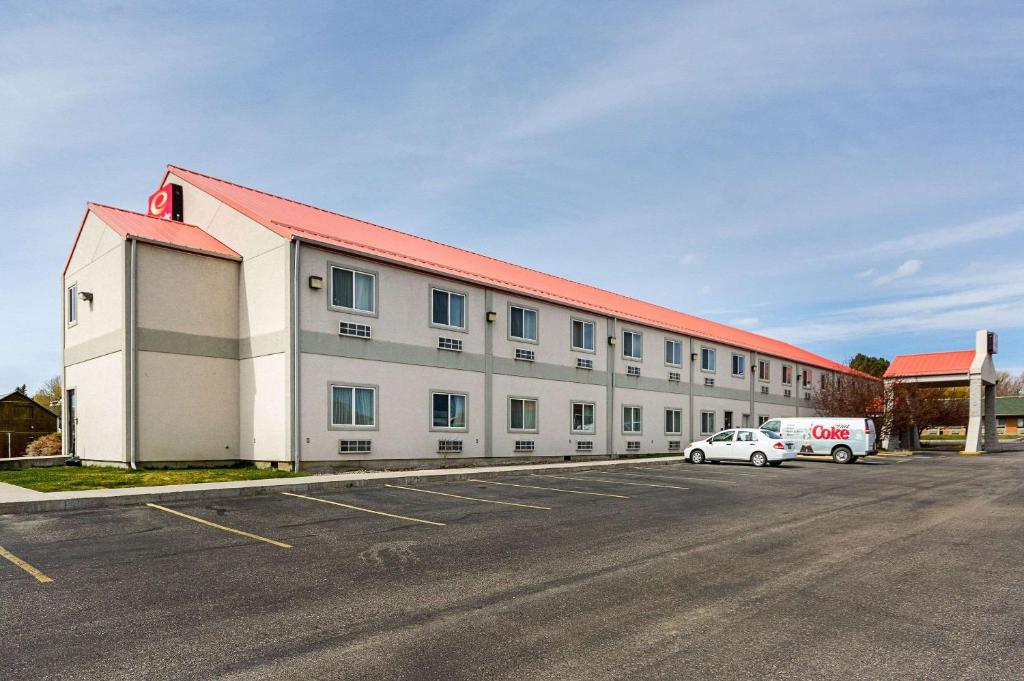 BEST FOR FAMILIES
Mountain View
Pet Friendly
Free WiFi
Where to Stay in Livingston – Neighborhood Guide
1. Downtown Livingston
Main Street in Livingston has a distinct Old West atmosphere to it, complete with vintage, neon bar signs with snow-capped peaks in the distance scenarios.
A whole host of famous actors and celebrities have graced this town with their presence, including Anthony Bourdain, Jeff Bridges, and Michael Keaton, to name but a few.
The wild frontier spirit that put Livingston on the map is today represented by rustic idealism interlinked with artistic creativity.
The renowned Murray Bar is a focal point in the town and has been catering to the eclectic mix of people who live in Livingston for some time, whether they are writers, artists, ranchers, railroad workers, or whatever.
The bar is located in the historic Murray Hotel and is known for having served many actors staying in the area to film movies. Non-celebrities will still love the homely atmosphere and western flair of the bar though.
Main Street in Livingston gives you access to local shops, craft breweries, and all kinds of restaurants including Mexican, Italian, etc.
There is also a great park by way of Sacajawea Park, which the kids will love and is just a few blocks from this area—as are a variety of other pursuits including those related to art galleries, music, and other gatherings of creative minds that are very apparent in this part of town.
Hotels
($$$) Livingston Inn & Suites by Marriot Midway between Belgrade and Bozeman and 35 miles from Bozeman International Airport; features include an indoor pool, spa, fitness, and business center
($$)  Country Motor Inn  Plenty of restaurants, cafes, and bars all within less than half a mile of the center of town
($$) Econo Lodge   Not as cheap as the name suggests but a good mid-range option close to the North Entrance of Yellowstone National Park
AirBnB
($$$) Chip Guesthouse • Located on the east side of Livingston and a 5-minute walk from Main Street. A comfortable and modern 2-bed unit in a private building with access to various amenities
($$)Rental Unit by Dalton Newly-renovated studio within walking distance of Downtown Livingston and with mountain views
($$) Up, Up, and Away Cozy and clean home close to the downtown regions of Livingston with a yard and hot tub
2. Paradise Valley

At the bottom end of Livingston on Highway 89, less than 10 minutes from Livingston's central regions, is the Paradise Valley region.
Paradise Valley literally links Livingston to Gardiner and the North Entrance of Yellowstone National Park, and is an area along the Yellowstone River that features spring creeks, abundant wildlife, and ranch land.
There is a 53-mile scenic drive that runs through the valley, and the fly fishing in the area is world-class. This region is exceptional for outdoor recreation and is best-known for its blue-ribbon trout waters.
You'll find majestic peaks and rustic barns across the landscape of this premier Montana vacation spot.
The summers are ideal and the winters are mild, and there are exceptional views of the Absaroka and Gallatin mountain ranges to be had around.
With its close proximity to Yellowstone Park, the Beartooth Highway, and many other natural attractions, Paradise Valley is the ideal place to vacation for those looking to escape the more populated city areas—which are of course still well within reach from this spot.
You won't find too many hotel options in this area, with the main options being holiday home rentals and such like.
Hotels/Holiday Homes
($$$)Paradise Valley Cabin Around 2 miles from Pray and 20 from Gardiner, close to Yellowstone National Park
($$$) Secluded Paradise Alley Retreat One-bed holiday home with amazing views all round
($$) Pine Creek Cabin Garden views and private parking, easy access to outdoor recreation such as hiking, skiing and cycling. One-bed holiday home with a dining area, a fully equipped kitchen, and a patio with some amazing views of the river
AirBnB
($$$) Back Country Rustic Cabin Set in an amazing Paradise Valley location with direct access to fishing and hiking. Amenities include a lap pool with a pool deck and tables as well as a concrete, official size Pickleball court
($$) Deep Creek Cabin  Studio guest house with 2 rooms and a bathroom, given 100% rating by majority of guests–set in the heart of Paradise Valley, surrounded by snow-capped peaks of the Absaroka Mountains, with nearby blue ribbon trout fishing and just ten minutes from the historic Livingston
($$) Granny's Off-the -Grid Amazingly peaceful and natural spot tucked into the woods but just over 10 minutes from the heart of town
Where to Stay in Livingston–Conclusion
Livingston is undoubtedly one of the real high points of Yellowstone Country. It is a place worth visiting in its own right or for anyone on their way to the much bigger Bozeman.
Livingston is an ideal spot from which to base yourself in order to check out another of the region's main draws by way of Yellowstone National Park.
Make sure to bring a windbreaker jacket though as Livingston is renowned not only for its hospitality, landscape, and history—it is also apparently the windiest city in Montana!
If you find the right spot to suit the pursuits you have in mind, you'll find Livingston to be a top Montana vacation destination.
Best Hotels by Type
Related Articles