A gateway to America's great wilderness, Montana is a matchless destination and one that's rare to come by in our modern world.
Great expanses of untouched landscape, historic monuments as they were in the 18th and 19th centuries, and more roaming wildlife than there are people—Big Sky Country is a state like no other.
Home to two national parks–Glacier and Yellowstone–and a collection of authentic Western towns, Montana lies against a dramatic backdrop of rolling grassy valleys, towering snow-capped mountain peaks, and sparkling alpine lakes.
There are endless opportunities here to witness breathtaking scenery, come face-to-face with wild animals, explore small towns and lively cities, and bask in the distinct cultural heritage of the Great American West.
One thing is for sure, The beauty to be found throughout Big Sky Country means there is no shortage of best vacation spots in Montana to discover.
Although there are too many incredible places in the state to list, we've come up with the top vacation spots in Montana. Check them out below!
The Top 3 Hotels Near Vacation Sports, Montana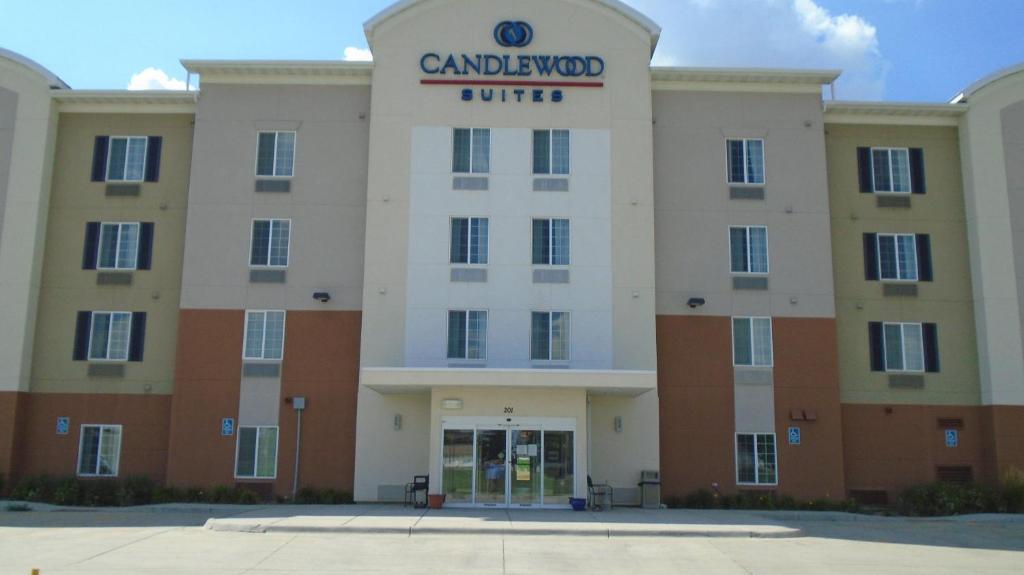 BEST BUDGET HOTEL
BBQ Facilities
Fitness Center
Tea/Coffee Maker in All Rooms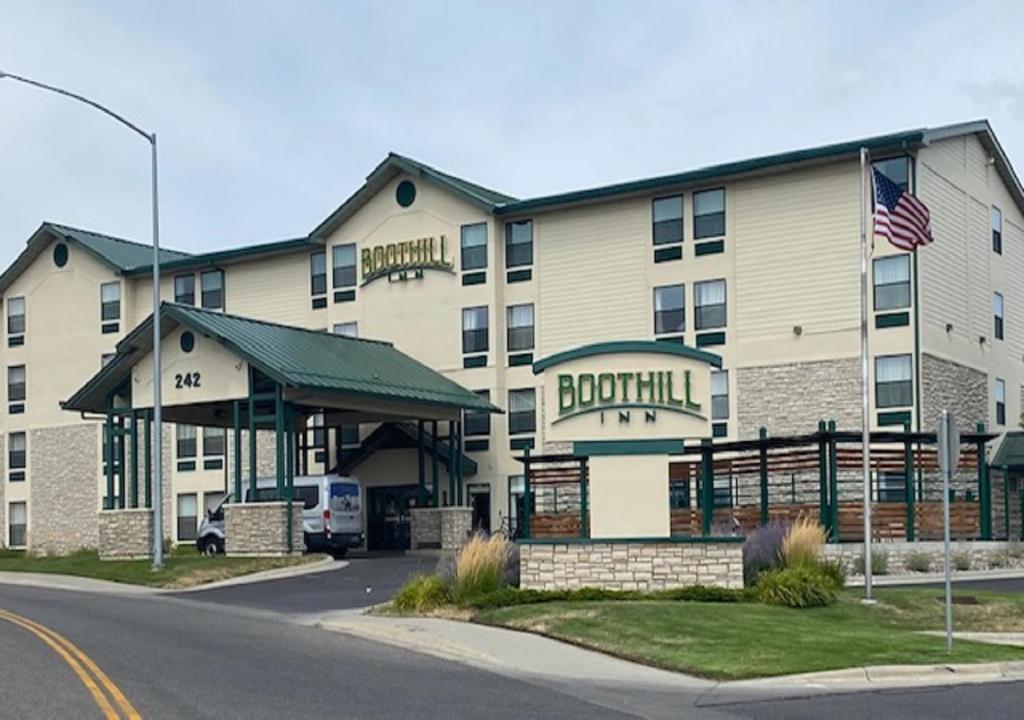 BEST FOR FAMILIES
Swimming Pool
Hiking
Indoor Play Area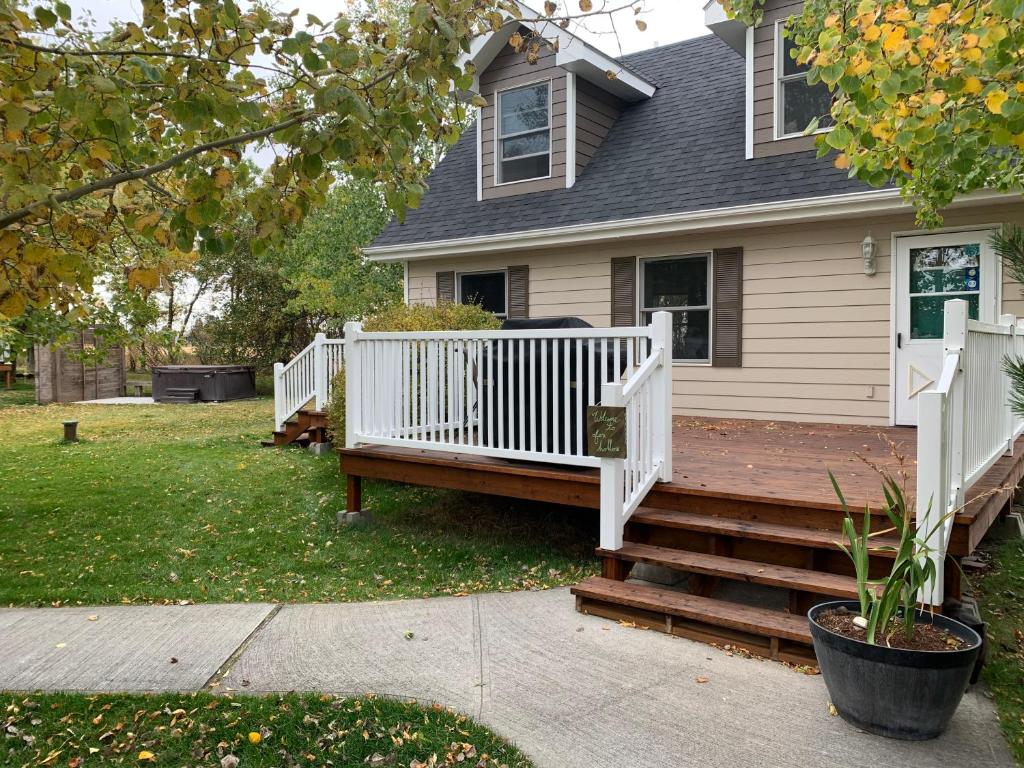 BEST FOR COUPLES
Live Sports Events
Horseback Riding
Live Music/Performance
The Best Vacation Spots in Montana
Travel Tips for Staying in Montana
Montana is in the top five largest American states by area, and yet less than one million residents call it home (World Population Review).
As such, the first thing that most visitors notice when they arrive in Montana (after the stunning landscape!) is the sense of space, isolation, and freedom. It's a truly unique destination, but there are a few things to know before you go.
You can visit Montana any time of the year, but you'll get a vastly different experience depending on when you go. Visit in the winter months and you can enjoy world-class ski resorts, including Whitefish Mountain Resort and Bridger Bowl Ski Area.
If you visit between June and September, you can expect to absorb the full beauty of the local parks, hiking trails, and fishing opportunities.
Montana weather can be unpredictable, particularly in the milder seasons of fall and spring. Always be sure to pack for four seasons in one day with umbrellas and layered clothing ready.
It's important to note that the summer months also tend to draw the most crowds to Montana. If you are hoping to visit between June and September, it pays to plan ahead and book accommodation and tickets well in advance—sometimes up to a year early.
For those looking to make the most of the pleasant weather while avoiding crowds, travel experts recommend planning your Montana trip in late August or early September, when it's slightly less crowded (Practical Wanderlust).
However, leave your trip too late in September and you may find that some highlights, such as Glacier National Park, are limited or even closed due to early snowfall.
Montana has the fifth-largest population of Native American residents in the country, and Native American culture is a significant part of what Montana is today (National Congress of American Indians).
If you'd like to support local Native American communities during your trip, the best way is to visit and shop at Native American-owned businesses.
Powerhouse Montana has compiled a list of Indigenous-owned businesses to look out for on your trip here.
If your visit to Montana includes camping, hiking, or visiting the national parks, it's almost guaranteed that you'll stumble upon some wildlife sooner or later.
As a general rule, it's important to keep 25 yards away from non-aggressive animals, and 100 yards away from larger animals that are potentially aggressive, such as bears.
Park guests are expected to follow the 'Leave No Trace' practice. Put simply, this means leaving the natural environment completely how you found it, without leaving behind even compostable objects such as apple cores.
While Glacier National Park and Yellowstone National Park are undoubtedly two of the most popular Montana highlights, there are other nature reserves and wilderness areas that boast similarly stunning views too, for those who want to get away from the crowds.
Bob Marshall Wilderness, situated just outside Glacier, is one example. Spanning 1.5 million acres, the area is home to flower-lined hiking trails, soaring mountain peaks, and abundant wildlife.
Many Montana visitors who aren't confident in trekking through the wilderness solo hire local guides. These friendly experts showcase hidden gems that most travelers miss, while also keeping visitors safe.
Montana is a great destination for road-tripping, but due to car rental shortages, it's important to book your car rental as early as possible.
This is especially true if you're visiting during the popular summer months, which tend to be the best time for road trips.
Montana Region Guide
Every region in Montana is unique and worth visiting, each destination offering a slightly different Big Sky experience.
Whether you'd like to incorporate the highlights of all regions on a longer trip or just pick a few areas to explore, here's the rundown of Montana's wondrous regions.
Located in north-western Montana, Glacier Country is home to several major counties, cities, and tourist hotspots.
Among the area's most beloved gems are Glacier National Park, the Bitterroot Valley, Lake Koocanusa, the Bob Marshall Wilderness, the Jewel Basin Hiking Area, and Flathead Lake.
You'll also find the major cities of Missoula and Kalispell in Glacier Country, as well as the town of Whitefish. There are endless accommodation options across the towns and cities, plus camping opportunities and other lodging services in Glacier National Park.
Of course, the national park tends to be the most popular tourist destination in the region. Referred to by some as the Crown of the Continent, Glacier boasts 700 miles of trails and countless sublime views, including those you'll find on the renowned Going-to-the-Sun Road
The best vacation spots in Glacier Country:
As the name of this region suggests, Central Montana is an ideal location for those wanting to visit all corners of the state.
Bordered by two national parks to the north and south, Central Montana is home to a variety of historic towns and natural wonders.
Here you'll find the crown jewel of the Hi-Line in Havre, Hill County, the quaint community of Lewistown in Fergus County, and Cascade County's treasured city of Great Falls.
The latter is a particularly popular destination due to its array of cultural icons, including the C.M. Russell Museum and the Lewis and Clark National Historic Trail Interpretive Center.
Central Montana is one of the state's top spots for fishing, offering a selection of rivers, streams, and lakes abundant in stock.
East Fork Dam, the Big Springs Trout Hatchery Fishing Access, and the Reed and Bowles Fishing Access have been identified as three of the most fruitful fishing locations in the region (Hidden Montana).
The best vacation spots in Central Montana:
Found in Montana's spectacular northeast, Missouri River Country is the perfect place to witness the striking natural landscape that the state is famous for.
Here you'll find the colossal Fort Peck Lake with its 1,500 miles of shoreline and the million acres of prairie land that is C.M. Russell Wildlife Refuge.
The area is rich in history and popular among history buffs, boasting a selection of museums and historic towns and monuments.
There are some larger towns in the area, including Sidney, Glasgow, Scobey, Wolf Point, and Malta, but the region is famous for its charming small communities, such as Fort Peck or the old mining hub of Zortman.
Zortman is a particularly fun destination to visit as it commemorates its rich mining history by allowing visitors to rent equipment and mine in the surrounding creeks. It was here that the Alabama, Ruby, and Little Ben mines resulted in a famed gold rush for the town in the 19th century.
The best vacation spots in Missouri River Country:
Sidney – The largest town in the region, home to a range of hotels.
Fort Peck – Home to the notable Fort Peck Dam.
Glasgow – A town surrounded by stunning scenery and access to nearby historic sites.
Jordan – A piece of living history, close to where the first tyrannosaurus rex was discovered in 1904.
A haven of dense forests and picturesque mountains, Southwest Montana offers countless opportunities to enjoy the great outdoors.
The natural landscape lends itself to biking, camping, trout fishing, and in the winter, snowmobiling and cross country skiing, among other entertaining activities.
Home to ghost towns more than a century old, the Lewis and Clark Caverns and their geological wonders, and a selection of museums and art galleries, this region is perfect for those looking to immerse themselves in the rich culture of Big Sky Country.
There are a number of must-stop cities and communities in the region, including Helena, Anaconda, Butte, Ennis, Dillon, and Philipsburg. You'll also find several natural hot springs dotted across the region, today serving as the foundation of relaxing resorts where visitors can unwind after a day of Montana sightseeing.
The best vacation spots in Southwest Montana:
Helena – Montana's cherished capital city.
Butte – Once a mining camp, this city is now a gateway to the recreational opportunities of the region.
Anaconda – An idyllic small town with Western hospitality.
Jackson – A winter sports destination for thrill-seekers.
Yellowstone Country is perhaps the most popular region in Montana, home to the iconic Yellowstone National Park and the small resort towns surrounding the park's entries.
The communities in the region are known for their friendly locals and plethora of things to see and do, from museums and art galleries to breweries and outfitters.
In this region, you'll find the city of Bozeman, along with smaller communities like Bear Creek, Big Sky, Three Forks, Cooke City, Belgrade, and of course, the resort town of West Yellowstone, which provides entry to the park.
The jewel of the region may be Yellowstone National Park, with its famous erupting geysers and otherworldly rock formations. But there are plenty of other drawing points to the area, including the Big Sky Ski Area.
The local landscape is filled with sights that you'd rarely see outside of Montana, from ranches to endless plains of roving wild animals.
The best vacation spots in Yellowstone Country:
Bozeman – A charming town-city hybrid with a unique culture to get lost in.
West Yellowstone – An entry point to Yellowstone National Park.
Three Forks – A beautiful town and birthplace of the Missouri River.
Gardiner – A city at the northern entrance to Yellowstone National Park.
Whether you're an outdoors enthusiast, a lover of history, or just looking to experience a slice of the Old West, Southeast Montana has you covered.
The cowboy spirit still flows through the small towns of the region, where you can experience museums, saloons, and historic architecture that paints a picture of Montana's authentic history.
Home to Western towns like Miles City and historic monuments like Pompey's Pillar, Southeast Montana is a place that makes you feel like you've gone back in time.
The region is also part of the Montana Dinosaur Trail, and locations like Makoshika State Park and Glendive Dinosaur and Fossil Museum showcase the best of Montana's prehistoric past.
For those who'd like to dive into Southeast Montana's authentic local culture, there are various traditional events held in the region each year that are fun for the whole family.
The Bucking Horse Sale in Miles City, Glendive's Buzzard Day, and the festivities of Little Bighorn Days in Hardin are not to be missed.
The best vacation spots in Southeast Montana:
List of the Best Hotels
Located off Interstate 90 within driving distance from Gallatin Field Airport, Fox Hollow Inn has a relaxing vibe. The rooms are decorated with care to ensure that it feels like a home away from home, rather than a chain hotel.
Guests are also offered amenities to make them more comfortable, including free toiletries, a clothes rack, board games and puzzles, and a hot tub.
One of the best parts about staying here is the exceptional views of the Bridger Mountain Range and Tobacco Root Mountain. The inn is also in a great location, a short distance from the bustling streets of downtown Bozeman.
Part of the esteemed Candlewood Suites chain, this hotel features a fitness center and business center, along with a DVD-lending library and gazebo with barbecue facilities.
An hour away from Sloulin Field International Airport and Theodore Roosevelt National Park, the hotel is only 10 minutes from the Little Missouri Grassland.
All guests will have access to an air-conditioned room with a private en-suite bathroom. There is also a dining table and kitchen, complete with a dishwasher and microwave in every room. Plus, the hotel offers free Wi-Fi.
Featuring charming décor that resembles a mountain chalet, the Garrison Inn offers a lavish escape complete with Full English/Irish breakfast options and a luxurious sun terrace.
The hotel itself does have some entertainment amenities, including a bar and shared lounge, but visitors typically spend their time exploring the surrounding hiking trails.
The nearest airport is Glacier Park International Airport, but fans will be in no rush to leave this winter retreat that boasts comfortable rooms and free Wi-Fi.
The Crystal Inn is in a premium location off Interstate 15, ideal for those road-tripping through Central Montana. The hotel also runs a free transfer service to the nearby Great Falls International Airport.
Guests at the Crystal Inn will be treated to an indoor pool and a hot buffet breakfast served daily, plus free Wi-Fi in every room, along with a 32-inch cable TV and kitchen appliances.
There are also the facilities to make tea and coffee in every room, plus vending machines on the premises selling snacks and drinks.
The Golden Stone Inn is located in the heart of West Yellowstone, just minutes from the Grizzly & Wolf Discovery Center and the Yellowstone Historic Center Museum.
Guests based here have all the wonders of the town and its neighboring park at their fingertips, including recreational activities such as hiking, skiing, and cycling.
The inn offers vehicles for hire, including snow coaches and snowmobiles. Additionally, every room is equipped with a flat-screen TV with satellite channels, air conditioning, a private bathroom, a microwave, and a coffee machine.
An American breakfast is also served, and guests have access to a shared lounge, free parking, and a pretty communal garden.
Whether or not you're on a budget, La Quinta offers top-rated accommodation with a long list of amenities for a modest price.
Here, you'll find a fitness center, free Wi-Fi, kitchen appliances, laundry facilities, full-time reception, and a daily hot breakfast.
The hotel's location is one of its best features, as the famous Glendive Dinosaur and Fossil Museum is only 1.2 kilometers (.7 miles) away. The Makoshika State Park is also a short distance of 3.2 kilometers (1.9 miles) away.
With both indoor and outdoor swimming pools, the Pine Lodge is a relaxing retreat that guests will fall in love with.
Only 4.8 kilometers (2.9 miles) away from Whitefish Lake, the lodge also offers luggage and ski storage, plus a free airport transfer service from Glacier Park International Airport.
There's free parking available on the premises, in addition to a fitness center and shared seating area where guests can mingle. You'll also find free toiletries and your own coffee machine in the rooms, which are also equipped with free Wi-Fi and a flat-screen TV.
The Miles City Hotel and Suites is in a great location just on the edge of the small Western town. Only 3.2 kilometers (1.9 miles) away from the renowned Range Riders Museum, the hotel offers free private parking.
The hotel comes complete with an indoor pool and hot tub, a shared lounge, and a bar on site. The rooms feature private bathrooms and free toiletries, plus kitchen appliances and air conditioning. Guests are also offered a continental breakfast.
The Staybridge Suites Hotel is only a short distance from several Missoula highlights, including A Carousel for Missoula, the Art Museum of Missoula, the Historical Museum at Fort Missoula, and Splash Montana.
The hotel also offers a free shuttle service to the airport.
Guests staying at the hotel can use the free fitness center, along with facilities for playing tennis and billiards. There is also an indoor pool and a hot tub, plus a business center for guests traveling for work.
Stay at the Yellowstone Riverside Cottages and you'll be treated to stunning views of the Yellowstone River, plus access to nearby outdoor activities like fishing, rafting, hiking, and horseback riding.
The proximity to the river makes it a great choice for families. Each room is spacious and has its own private bathroom and a flat-screen TV, plus temperature control. Guests will also have free Wi-Fi at the hotel.
The Boothill Inn & Suites is situated in a central location just minutes away from the historic Boothill Cemetery, the Lake Hills Golf Course, and the Yellowstone Art Museum. Guests will also have access to free shuttle service to Billings Logan International Airport.
The hotel offers a hot daily breakfast and an indoor pool and two hot tubs, plus free Wi-Fi, flat-screen cable TV, and free toiletries.
In addition to the airport shuttle, the hotel also provides a transfer service to local restaurants and points of interest. The best part? Guests are treated to freshly baked cookies every night.
The Sprinhgill Suites by Marriott has everything a guest could want, from an on-site fitness center to a bar and restaurant. Guests can wander through the exquisite property and admire the manicured garden or relax in the shared lounge.
Along with a pool and hot tub, the hotel also offers comfortable rooms with private bathrooms and bed linen, plus free Wi-Fi and 24-hour assistance at the front desk.
The hotel is also only a short distance from several Bozeman highlights, including the Emerson Cultural Center and the Gallatin County Pioneer Museum.
Best Vacation Spots in Montana – Conclusion
There is certainly no shortage of brilliant Montana vacation spots to visit, and each region offers its own unique brand of the Big Sky experience.
While we've highlighted the most important cities and communities, there are many more small towns and hidden gems that are worth exploring on a state-wide Montana road trip.
It was no easy task, but we've narrowed down the best hotels in the best destinations in the state, based on guest ratings and reviews.
Related Articles