White Sulphur Springs is a small and scenic town in Montana about an hour away from Helena. It is the county seat of Meagher County and is located in an excellent location in the Smith River Valley, surrounded by mountains.
To the east rise the Castle Mountains, the Big Belt Mountains are to the west, and the Little Belt Mountains are situated to the north of the town.
White Sulphur Springs has a population of not much more than 1000 people, although you wouldn't realize it from the size of the downtown region of the town which is actually quite large.
The town attracts plenty of motorists passing through due to its reasonable amenities, but more so due to the fact that it is located on Highway 89 between both Yellowstone and Glacier National Park.
This is a small Montana town brimming with the western vibe and plenty of small-town appeals, and on top of that, it is home to the mineralized hot springs from which the name came.
Cattle ranches are one of the area's main anchor businesses but tourism also drives the local economy. The area was once a mining mecca and old remnants of the town's history in mining, as well as a nearby ghost town, are located in the surrounding mountain ranges.
White Sulphur Springs is unsurprisingly a point of attraction for outdoor enthusiasts due to its location and accessibility. It is a well-known hunting country, and the town is popular as a fishing access point and functions as something of a gateway to the Smith River.
White Sulphur Springs' location also makes it something of an access point to the Kings Hill Scenic Byway, and the town itself is home to the unique 'Castle Mansion' and its seasoned 'ghost town' outbuildings, which all makes this a small Montana town well worth visiting.
The Top 3 Hotels in White Sulphur Springs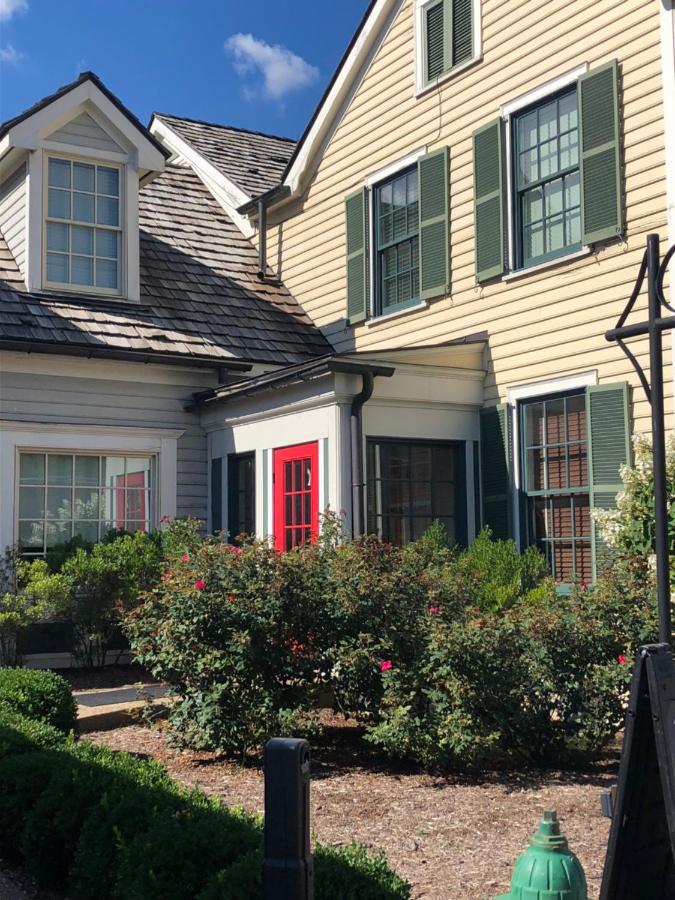 BEST FOR COUPLES
Bar
Pets Allowed
Restaurant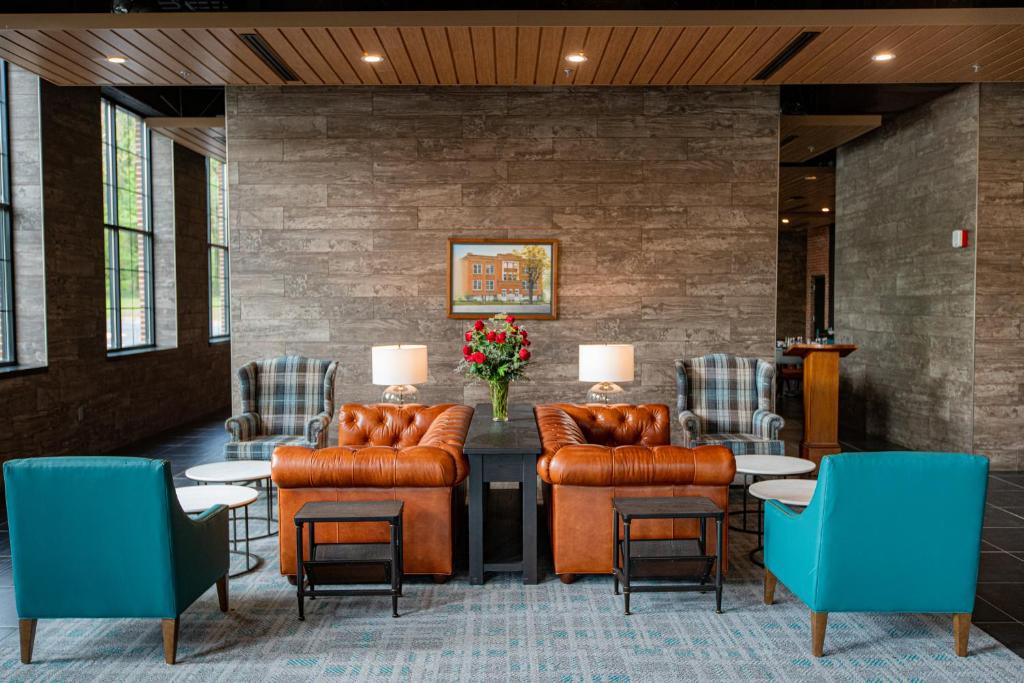 BEST OVERALL
Fitness Centre
Restaurant
Bar
BEST FOR FAMILIES
Spa Bath
Hot Tub/Jacuzzi
Business Centre
Main Cultural, Historic, and Outdoor Attractions in White Sulphur Springs
Spa Hot Springs
The namesake hot springs of this region have attracted people for aeons for their many beneficial effects, and the area was used for many years by Native American tribes who called it the 'Valley of Peace'.
The hot springs are located within the Spa Hot Springs Motel, although you don't actually need to be a resident to enjoy a nice soak. Three hot mineral spring pools are located in the Spa Hot Springs Motel complex, and amazingly, each pool is drained, cleaned and refilled every night with no chemicals whatsoever being involved.
One of the best times to soak in the family-friendly springs is on a crisp winter evening when steam is rising from the water.
Castle Museum
The Castle Museum and carriage house in the town are located in a castle-like stone mansion dating back more than a century. Otherwise known as the Castle Museum, the historical construct sits atop a hill in an otherwise residential area overlooking the town.
Originally built in 1892 by Byron Sherman, the landmark castle mansion was put together using granite blocks hauled from the Castle Mountains and hand-cut. Impressive décor from the period of construction adorns the interior along with various artefacts.
The museum operates from mid-May to mid-September.
The Meagher County Art & Culture Trail
This is a project that initially started out small but has now become a county-wide trail that features art, music and literature. The county website has a trail map containing sign locations, and it also contains historical details of some of the items and people involved.
The trail is designed as an auto-tour trail for driving along, and it covers 85 miles or more so you can drop in on the towns of Checkerboard, Martinsdale, Lennep, and Ringling besides White Sulphur Springs.
This is an incredibly scenic drive that encompasses some interesting historical and cultural aspects of the region which can all be taken in from the comfort of your vehicle.
Recreation Activities
White Sulphur Springs is located right in the heart of the Lewis and Clark National Forest, which means in terms of recreation such as hiking, camping, fishing, bird watching and hunting there are virtually unlimited opportunities.
The town serves as the ideal jumping-off point for exploring the Smith River Canyon and Smith River State Park.
Skiing
Showdown Ski Area is just a half-hour away from Sulphur Springs and provides some decent downhill skiing. The area also has excellent snowmobile trails and cross-country ski trails, tons of all-natural snow, and hardly any crowds to speak of—not to mention a 1,400-feet vertical drop.
The lodge amenities at the area include ski and snowboard equipment rentals, a restaurant, a coffee bar and a lounge.
Hiking
The Showdown to Ranch Creek Trail is a moderately difficult, 3.5-mile, point to point trail that typically takes about 4 hours to complete. This is actually a great cross-country skiing trail in winter as well, and on this year-round trail you won't be that likely to come across too many other people while exploring.
The King's Hill Pass Trail is a 5.9-mile loop trail that is considered a challenging route by most and is likely to take around 3 hours or so to complete. This trail is ideal for various purposes including skiing and snowshoeing in winter and traffic is quite sparse. The trail is open year-round and dogs are allowed off-leash in some areas.
Fishing
Anyone looking to fish near White Sulphur Springs will be pleased to know that the legendary Smith River begins its winding journey just down the road from the town. This river provides access to some superb trout fishing, although the fish are unlikely to be huge.
Anglers looking for other options can choose from a variety of other types of water in the area including lakes and reservoirs, with the latter option being known for some superb ice fishing. Check out some of the reservoirs on offer in the area HERE.
Camping
Conestoga Campground & RV Park is located just 4 blocks from the National Scenic Byway on US Highway 89. The park sits nicely in the midst of some excellent scenic recreation in the Smith River Valley, with views of the surrounding mountains.
The facility includes 47 pull-through sites for RVs up to 42 feet, and there are tent sites, clean restroom and shower facilities as well as a pond and playground, which makes it ideal for families.
Jumping Creek Campground is located in the heart of the Lewis and Clark National Forest. It is an 11-site facility situated quite a way back from US 89 on Sheep Creek and at an elevation of 5,800 feet. Some campsites overlook the creek and many are under mature spruce trees although there isn't much space between sites here.
Sheep Creek is located nearby with accessible hiking trails leading into the woods. Pets are allowed if on a leash, and stays are limited to a 16-day maximum.
Moose Creek Campground is a 6-site facility also in the Lewis and Clark National Forest in the Little Belt Mountains. Moose Creek is close to the campground and there are numerous accessible hiking trails. Pets are allowed if on a leash, the maximum trailer length is 26 feet, and stays are limited to a 16-day maximum.
Both the Helena-Lewis & Clark National Forest and Custer-Gallatin National Forest have ample campgrounds and there is a forest service office located in White Sulphur Springs, equipped with maps and further camping information.
Accommodation–Hotels and Lodging
Special Events in White Sulphur Springs
Activities and other Points of Interest near Churchill
Forests/State/National Parks/Wilderness Areas
Museums/Historic Items
Nearby Towns/Cities
Related Articles
Latest in White Sulphur Springs
Most people may be inclined to think of mountain skiing, hiking, or the Old West when…
The Smith River begins in the Castle Mountains in southern Meagher County, Montana, then flows northwest…