Belgrade, Montana is often an overlooked community. Being such a short distance from Bozeman, and along I-90, many people just speed right by on their way to the bustling city of Bozeman.
However, Belgrade is a quaint and charming town in Montana that shouldn't be passed by.
Established in 1883 when the Northern Pacific Railroad was built through the Gallatin Valley. The founder of Belgrade was Thomas B. Quaw, a Midwesterner who came to Montana to make his fortune.
He named the town after the capital city of Serbia, and in honor of the Serbian businessmen who helped finance the construction of the Northern Pacific Railroad.
Today, Belgrade is a bedroom community of Bozeman and is the first place many visitors to the area see when they leave the Yellowstone International Airport, which is located just outside of the city limits.
The town is home to the largest high school sporting facility in Montana and plays host to high school teams from around the state for the various district, regional, and state sporting events.
We will take a closer look at Belgrade, Montana along with activities, accommodations, and culture so you know what to expect on your next visit.
Your Guide to Belgrade, Montana
The Top 3 Hotels in Belgrade
BEST FOR COUPLES
Hot Tub/Jacuzzi
Casino
Swimming Pool
BEST FOR FAMILIES
ATM on Site
Business Center
Fitness Center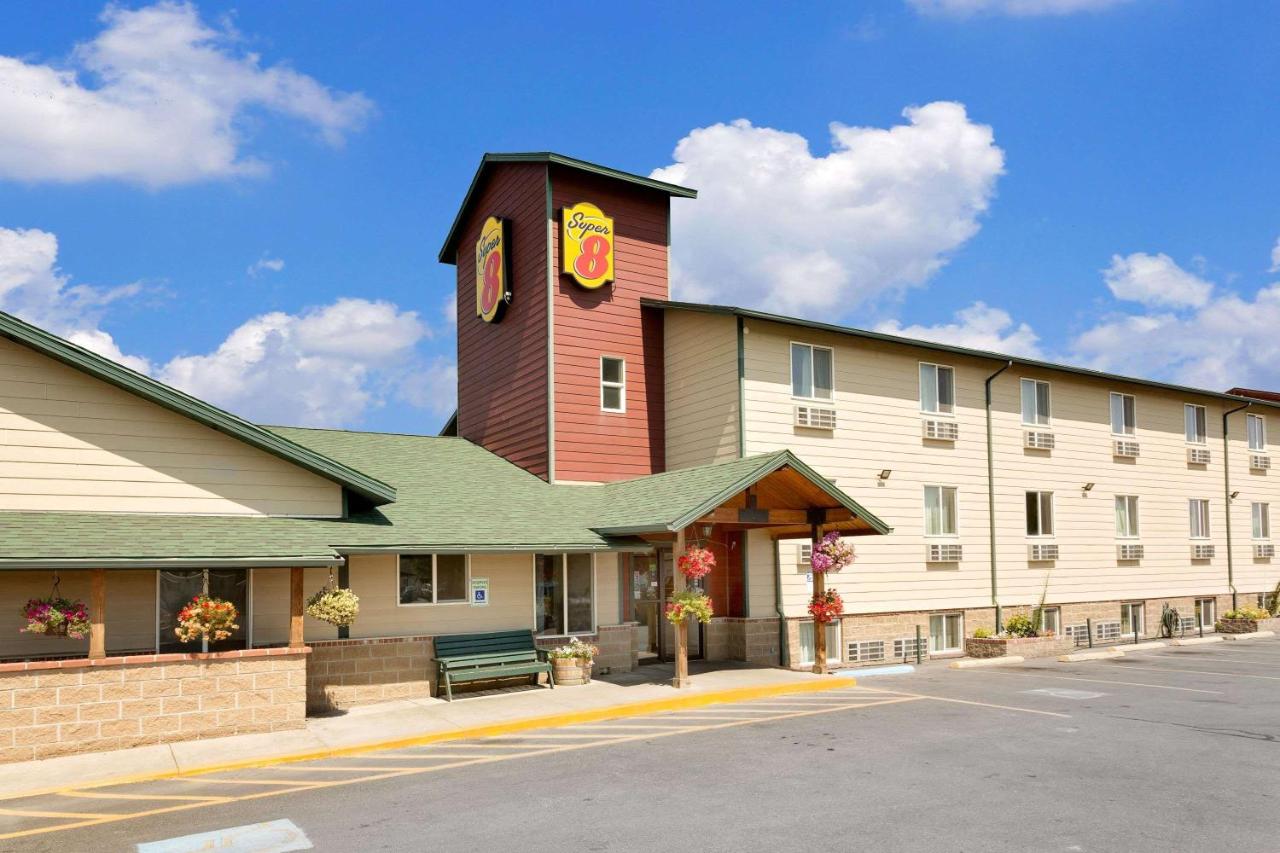 BEST OVERALL
Pets Allowed
Spa
Snack Bar
Main Attractions
One of the nice things about Belgrade, MT is that it doesn't need a lot of fancy things to attract people to the community. Many of the finest attractions within this town are the local parks and recreation facilities.
Lewis and Clark Park
Located right in the heart of downtown Belgrade, Lewis and Clark Park is a favorite spot for visitors and locals alike. This lush city park is filled with all of the amenities that make a community park great. If you're looking for a nice place for a picnic or just need a spot to stretch your legs after a long drive, this is the spot.
Lewis and Clark Park has a skatepark, splash pad, playground, picnic tables and pavilions. In the summer the park hosts many community activities including concerts and farmer's markets.
Missouri River Headwaters State Park
Located just a bit north of Belgrade is the Missouri River Headwaters State Park. This state park surrounds the junction of the Jefferson, Gallatin, and Madison rivers which come together and form the official start of the Missouri River.
The area was one of the camping spots for the Lewis and Clark expedition, so there is plenty of historical information about the expedition, along with lots of hiking trails, camping, and fishing opportunities.
Gallatin Speedway
Friday nights in the summer, the Gallatin Speedway is the place to be; especially if you like the smells and sounds of fast-moving cars. The Gallatin Speedway is a 3/10th of a mile, oval racetrack.
It was opened in 1998 after the town's original speedway was bought and demolished by the State for improvements to I-90. The track is dirt and is a popular location for locals in the summer.
Recreation Activities
There is no shortage of recreational activities in the area. The town has plenty of parks to play in, and its proximity to the Custer Gallatin National Forest as well as Yellowstone National Park means there is plenty of places to hike, camp, fish, and hunt.
Hiking and Mountain Biking
Hiking and mountain biking are two of the most popular recreation activities in and around the area. One of the best places for hiking and mountain biking is the Missouri Headwaters State Park. The park has plenty of shorter-length hiking and biking trails that are perfect for families.
If you are looking for more challenging hikes and mountain biking trails, consider heading into the Custer Gallatin National Forest, where you'll find plenty of hiking and biking trails
Skiing
The nice thing about Belgrade is that it is located in close proximity to two great downhill ski areas. Bridger Bowl Ski and Snowboard Resort and Big Sky Resort are both a short drive from Belgrade and provide tons of opportunities for downhill skiing in the winter, which is accessible to all levels of skiers and snowboarders.
Bridger Bowl tends to be more popular with the locals because it is a ski area, not a resort, so you'll enjoy great skiing and snowboarding but you won't have all the extras that you find at a traditional ski resort.
Fishing
With the Gallatin, Jefferson, Madison and Missouri Rivers so close to Belgrade, fishing is a very popular recreational activity around Belgrade.
These larger rivers are really popular, so if you're looking for a more peaceful place to fish, you also enjoy casting your line into Bridger Creek, east of the town.
Belgrade has fishing outfitters that can get you set with the equipment you need for a nice day of fishing. Oh, and don't forget to check out Montana's Fish Wildlife and Parks website for fishing regulations and to buy your Montana fishing license.
What Is The Cost of Living in Belgrade?
A cost of living index above 100 means a place has higher living costs than the nation's average. Belgrade scores 105 on the index, which means it is up to 5.7% more expensive than the U.S. average.
Housing prices verge on the astronomical and this report places them as much as 38% higher than national averages.
Is Belgrade Safe to Live in?
With crime index rankings on a scale of 1 to 100 (100 being the highest crime rate), Belgrade ranks overall at 22.
Violent crime accounts for 22.6 (less than the U.S. average of 22.7), meaning it affects approximately two people per thousand.
Belgrade property crime is slightly above average at 35.6 (the US average is 35.4). This indicates that closer to 20 people per 1000 are likely to be affected by property crime in Belgrade.
Belgrade West is generally deemed one of the safest areas to live in, while the city center regions have the highest incidences of crime.
What is Belgrade Known for?
The Bozeman Yellowstone International Airport is located in Belgrade, which is considered by many as something of a little sister to the nearby Bozeman. Belgrade also happens to be in the heart of the Gallatin Valley and its many outdoor recreation opportunities.
The East Gallatin River is a popular spot for fishing with locals, as is the Madison River. A 20-minute drive will take anglers from Belgrade to where the Madison and Jefferson rivers converge into the Missouri.
If fishing isn't your particular thing there are plenty of trails and picnic areas to explore in the area.
Accommodations
Since Belgrade is located just off of I-90, you'll find that it does have a good selection of lodging opportunities. Most of the accommodations are chain hotels, however, there are a few Airbnb options as well as small inns and bed and breakfasts.
Here are a few great options for places to stay while visiting:
Best Time To Visit Belgrade
Belgrade is a great place to consider no matter what time you visit, however, there are certain seasons that are more enjoyable in the town. To truly get the best experience in Belgrade, Montana we recommend visiting the town during the fall or winter.
A Trip During the Fall Season
You might think that Belgrade would be best to visit in the summer, however, we actually recommend early fall.
The fall can be great to visit because it's less crowded, prices are slightly cheaper, and the weather is still relatively warm. The fall colors can also make exploring the city even more of a beautiful sight.
For fall visitors, we recommend September or October.
Tourism and Prices
Fall typically brings fewer crowds to Belgrade. You might find that finding a place to stay is a little easier, which can make trip planning a lot less stressful.
Prices also tend to decrease, though it should be noted it can still be expensive to stay here, even in the fall.
Because Belgrade is near so many popular destinations like Yellowstone Park, for example, you can still expect prices to be somewhat high. Still, you'll likely still save some money by staying here in the fall rather than the summer.
You can check out available accommodations for Belgrade here, if you are planning to stay in nearby Bozeman on your trip you can explore booking options here.
Weather and What to Pack
Belgrade has somewhat warm temperatures in the early fall, with things getting a little chilly starting in late October.
The average high temperature in September is 65°F, which is quite pleasant and means you'll have to worry less about being sunburned. Things get a bit chilly in October with a high temperature of 48°F.
We'd recommend bringing a light jacket and long pants. Additionally, sunscreen is still a good idea if you plan on being outside for a while.
What To Do in the Fall
There's a lot to do in Belgrade in the fall. There are plenty of outdoor activities nearby, plus you'll have the bonus of them being less crowded since it's the off-season.
You can hike, camp, and raft near Belgrade, making it a great town for those who are a bit more adventurous. You're also near the famous Custer Gallatin National Forest and Yellowstone.
Hike at Custer Gallatin National Forest
Close by Belgrade is Custer Gallatin National Forest, a tranquil forest full of aspen and pine. There are beautiful rivers, meadows, and mountains.
You can also expect to potentially spot wildlife like mountain goats, elks, mountain lions, and black bears that have been seen in the area. It's a great place to hike and camp with a wide variety of trails.
You might consider hiking the Bear Canyon trail, a day hike that takes you through to the Bear Lakes.
College M Trailhead is also a great trail that is about 1.5 miles and takes you around the famous white M side on Bridger. There is also a picnic site at this trail, making it a great day hike for those who wish to take a lunch break.
Overall this is a great place to visit for hikers and campers. There are plenty of trails to explore and also a few campsites.
Visit Yellowstone National Park
Perhaps the most famous place to visit in Belgrade is Yellowstone National Park. One of the most famous national parks, Yellowstone is home to bison, geysers, unique fauna, and a dormant volcano.
It also has a variety of hikes and tours visitors can do well visiting the park. As such an interesting park, it has many visitors every year.
With a variety of things to do and a rich history, Yellowstone is well worth the visit. Plus, you'll find it's less crowded in the fall.
You won't feel as overwhelmed because there will be fewer crowds well you visit. Additionally you typically actually have a better chance of spotting wildlife in the fall, as animals began to prepare for the winter by hunting and stocking up on food.
Visitors can also enjoy hiking here as there are plenty of great trails to travel through here. Some famous hikes include the Cascade Lake Trail, the Grebe Lake Trail, and the Observation Peak Trail.
Make sure to pack bear spray as all of Yellowstone is considered bear country.
Go Skydiving
For the truly adventurous, you can also go skydiving near Belgrade. DZONE skydiving offers tandem skydiving for tourists.
Since it's tandem skydiving you won't need to go through extensive training like you would if you were skydiving solo. Visitors only need a brief training that goes over the basics and safety.
If you're an adrenaline junkie or just looking to do something outside your comfort zone, skydiving is a great way to experience something exciting and thrilling well in Belgrade. Plus you'll get to see some great views well you skydive.
A Trip During the Winter Season
Belgrade is not only fun to visit in the fall, but also in the winter. Belgrade and the surrounding areas get a decent amount of snow, making it ideal for outdoor winter activities.
There are plenty of fun activities to do in the wintertime, including skiing and snowshoeing.
Tourism and Prices
Belgrade is less crowded in the winter than in the summer, but still gets a fair amount of tourists. Because it's so close to several ski resorts, many people opt to stay in the town so prices can still be a bit high.
However, Belgrade can still be a bit cheaper than staying in Bozeman nearby.
Weather and What to Pack
Daily temperatures around January for Belgrade have an average high of about 36°F and a low of 11°F. The temperatures in March are similar.
This means you can expect things to get pretty chilly in the winter here. It can also snow quite a bit in Belgrade. With cold temperatures and potentially snow, definitely plan on bringing some warm layers and a good jacket.
What to Do in Winter
Hit the Slopes at Big Sky
Big Sky Ski Resort is one of the most famous resorts in Montana and for good reason. The mountain has 5,850 skiable acres and 39 lifts.
With a wide variety of terrain, it's hard for most skiers to grow bored. Big Sky is also excellent for bowl skiing, including the famous Liberty Bowl for advanced skiers.
Those looking for an après ski experience will also enjoy exploring Mountain Village where there is a wide variety of shops and restaurants. The lodging at the resort is also fantastic with several lodging options available.
Snowshoe at Custer Gallatin Forest
Custer Gallatin Forest isn't only enjoyable in the warmer seasons, but also in the winter. A few trails stay open during the winter, and people are allowed to cross-country ski or snowshoe on them.
The views in the winter in the forest are great. Overall snowshoeing here is a relaxing and tranquil experience and allows visitors to get some exercise well enjoying the beautiful nature Montana has to offer.
Special Events
As Belgrade is located so close to Bozeman, many of the events that residents enjoy are held in Bozeman. However, the community does have a few events that celebrate the town's heritage and the holiday season.
Activities Near Belgrade
Recreation Activities
National Parks and Forests
State Parks
Performing Arts
Related Articles
Latest in Belgrade
When you consider the landscape and terrain it's no wonder that Montana is a popular destination…