Belgrade, Montana is often an overlooked community. Being such a short distance from Bozeman, and along I-90, many people just speed right by on their way to the bustling city of Bozeman.
However, Belgrade is a quaint and charming town in Montana that shouldn't be passed by.
Established in 1883 when the Northern Pacific Railroad was built through the Gallatin Valley. The founder of Belgrade was Thomas B. Quaw, a Midwesterner who came to Montana to make his fortune.
He named the town after the capital city of Serbia, and in honor of the Serbian businessmen who helped finance the construction of the Northern Pacific Railroad.
Today, Belgrade is a bedroom community of Bozeman and is the first place many visitors to the area see when they leave the Yellowstone International Airport, which is located just outside of the city limits.
The town is home to the largest high school sporting facility in Montana and plays host to high school teams from around the state for the various district, regional, and state sporting events.
The Top 3 Hotels in Belgrade
BEST FOR COUPLES
Hot Tub/Jacuzzi
Casino
Swimming Pool
BEST FOR FAMILIES
ATM on Site
Business Center
Fitness Center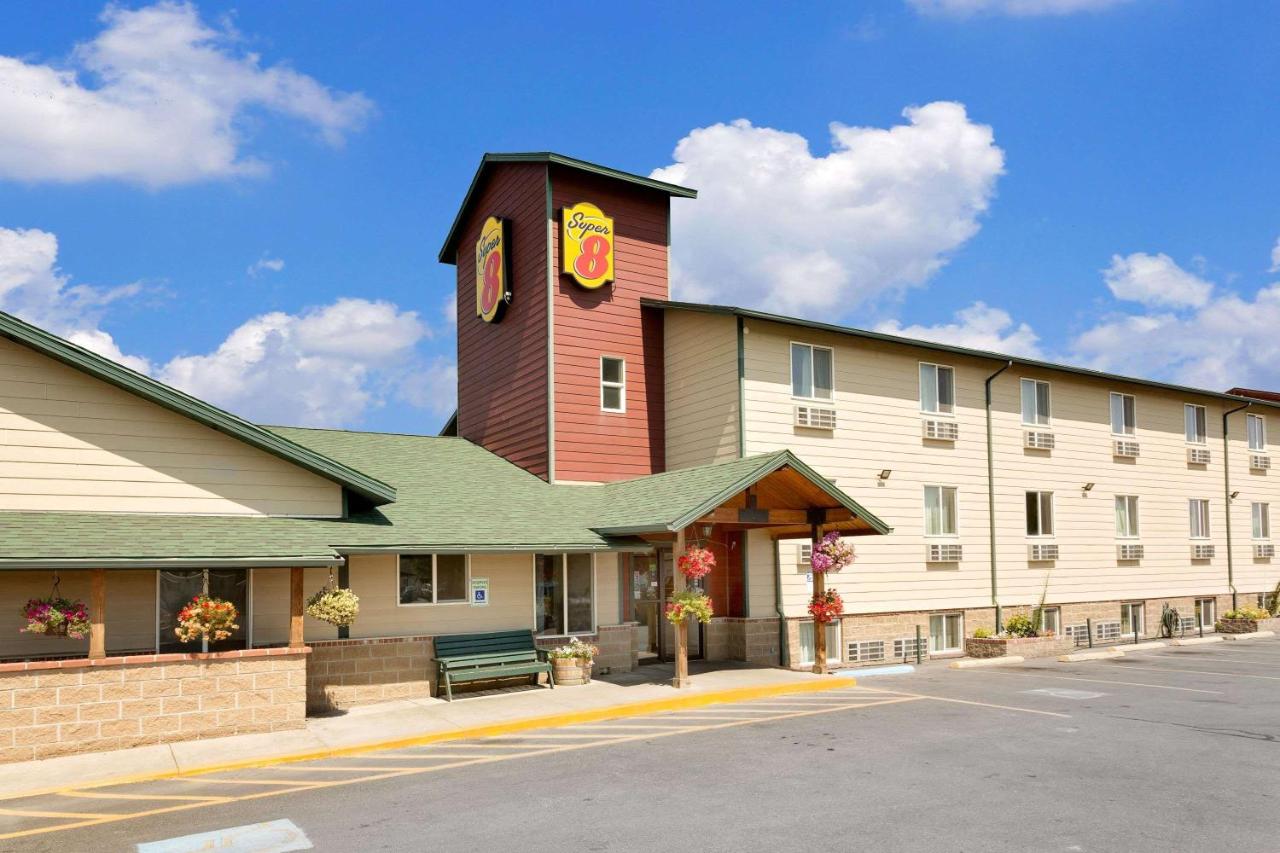 BEST OVERALL
Pets Allowed
Spa
Snack Bar
Main Attractions
One of the nice things about Belgrade, MT is that it doesn't need a lot of fancy things to attract people to the community. Many of the finest attractions within this town are the local parks and recreation facilities.
Lewis and Clark Park
Located right in the heart of downtown Belgrade, Lewis and Clark Park is a favorite spot for visitors and locals alike. This lush city park is filled with all of the amenities that make a community park great. If you're looking for a nice place for a picnic or just need a spot to stretch your legs after a long drive, this is the spot.
Lewis and Clark Park has a skatepark, splash pad, playground, picnic tables and pavilions. In the summer the park hosts many community activities including concerts and farmer's markets.
Missouri River Headwaters State Park
Located just a bit north of Belgrade is the Missouri River Headwaters State Park. This state park surrounds the junction of the Jefferson, Gallatin, and Madison rivers which come together and form the official start of the Missouri River.
The area was one of the camping spots for the Lewis and Clark expedition, so there is plenty of historical information about the expedition, along with lots of hiking trails, camping, and fishing opportunities.
Gallatin Speedway
Friday nights in the summer, the Gallatin Speedway is the place to be; especially if you like the smells and sounds of fast-moving cars. The Gallatin Speedway is a 3/10th of a mile, oval racetrack.
It was opened in 1998 after the town's original speedway was bought and demolished by the State for improvements to I-90. The track is dirt and is a popular location for locals in the summer.
Recreation Activities
There is no shortage of recreational activities in the area. The town has plenty of parks to play in, and its proximity to the Custer Gallatin National Forest as well as Yellowstone National Park means there is plenty of places to hike, camp, fish, and hunt.
Hiking and Mountain Biking
Hiking and mountain biking are two of the most popular recreation activities in and around the area. One of the best places for hiking and mountain biking is the Missouri Headwaters State Park. The park has plenty of shorter length hiking and biking trails that are perfect for families.
If you are looking for more challenging hikes and mountain biking trails, consider heading into the Custer Gallatin National Forest, where you'll find plenty of hiking and biking trails
Skiing
The nice thing about Belgrade is that it is located in close proximity to two great downhill ski areas. Bridger Bowl Ski and Snowboard Resort and Big Sky Resort are both a short drive from Belgrade and provide tons of opportunities for downhill skiing in the winter, that is accessible to all levels of skiers and snowboarders.
Bridger Bowl tends to be more popular with the locals because it is a ski area, not a resort, so you'll enjoy great skiing and snowboarding but you won't have all the extras that you find at a traditional ski resort.
Fishing
With the Gallatin, Jefferson, Madison and Missouri Rivers so close to Belgrade, fishing is a very popular recreational activity around Belgrade.
These larger rivers are really popular, so if you're looking for a more peaceful place to fish, you also enjoy casting your line into Bridger Creek, east of the town.
Belgrade has fishing outfitters that can get you set with the equipment you need for a nice day of fishing. Oh, and don't forget to check out Montana's Fish Wildlife and Parks website for fishing regulations and to buy your Montana fishing license.
Accommodations
Since Belgrade is located just off of I-90, you'll find that it does have a good selection of lodging opportunities. Most of the accommodations are chain hotels, however, there are a few Airbnb options as well as small inns and bed and breakfasts.
Here are a few great options for places to stay while visiting:
Special Events
As Belgrade is located so close to Bozeman, many of the events that residents enjoy are held in Bozeman. However, the community does have a few events that celebrate the town's heritage and the holiday season.
Activities Near Belgrade
Recreation Activities
National Parks and Forests
State Parks
Performing Arts
What Is The Cost of Living in Belgrade?
A cost of living index above 100 means a place has higher living costs than the nation's average. Belgrade scores 105 on the index, which means it is up to 5.7% more expensive than the U.S. average.
Housing prices verge on the astronomical and this report places them as much as 38% higher than national averages.
Is Belgrade Safe to Live in?
With crime index rankings on a scale of 1 to 100 (100 being the highest crime rate) Belgrade ranks overall at 22.
Violent crime accounts for 22.6 (less than the U.S. average of 22.7), meaning it affects approximately two people per thousand. Belgrade property crime is slightly above average at 35.6 (the US average is 35.4). This indicates that closer to 20 people per 1000 are likely to be affected by property crime in Belgrade.
Belgrade West is generally deemed one of the safest areas to live in, while the city center regions have the highest incidences of crime.
What is Belgrade Known for?
The Bozeman Yellowstone International Airport is located in Belgrade, which is considered by many as something of a little sister to the nearby Bozeman. Belgrade also happens to be in the heart of the Gallatin valley and its many outdoor recreation opportunities.
The East Gallatin River is a popular spot for fishing with locals, as is the Madison River. A 20-minute drive will take anglers from Belgrade to where the Madison and Jefferson rivers converge into the Missouri. If fishing isn't your particular thing there are plenty of trails and picnic areas to explore in the area.
Related Articles
Latest in Belgrade
Situated only 15-minutes from the much larger city of Bozeman, Belgrade has become a popular destination…