Just Southeast of Helena, the capital city of Montana, lies a small town with a rich history. Previously trekked by Lewis and Clark, the area that would become Townsend was officially founded in 1883 as a depot for the new Northern Pacific Railroad.
Named after the wife of Nothern Pacific Railway President, Charles Barstow Wright, Townsend quickly grew into an important trade center for the region.
Townsend is a picturesque town that sits on the banks of the beautiful Missouri River. Affectionately known as "The Banana Belt", the mountains surrounding it offer plenty of recreational opportunities.
With miles upon miles of land available for hiking or biking trails, visitors will have no shortage of stunning forests filled with lush greenery & crystal clear lakes. Hunting and Fishing are very popular in the area, which is conducive to outdoor activities such as these.
Today, Townsend is a popular destination for tourists and campers alike, who come to enjoy the beauty of the surrounding mountains and rivers. Whether you're interested in exploring its fascinating past or simply want to relax in nature, Townsend is sure to offer something for everyone.
Visit soon and discover why this hidden gem is one of Montana's best-kept secrets!
The Top 3 Hotels in Townsend
BEST FOR FAMILIES
Board Games/Puzzles
Facilities for Disabled Guests
Swimming Pools
BEST BUDGET HOTEL
Free WiFi
Business Centre
Pets Allowed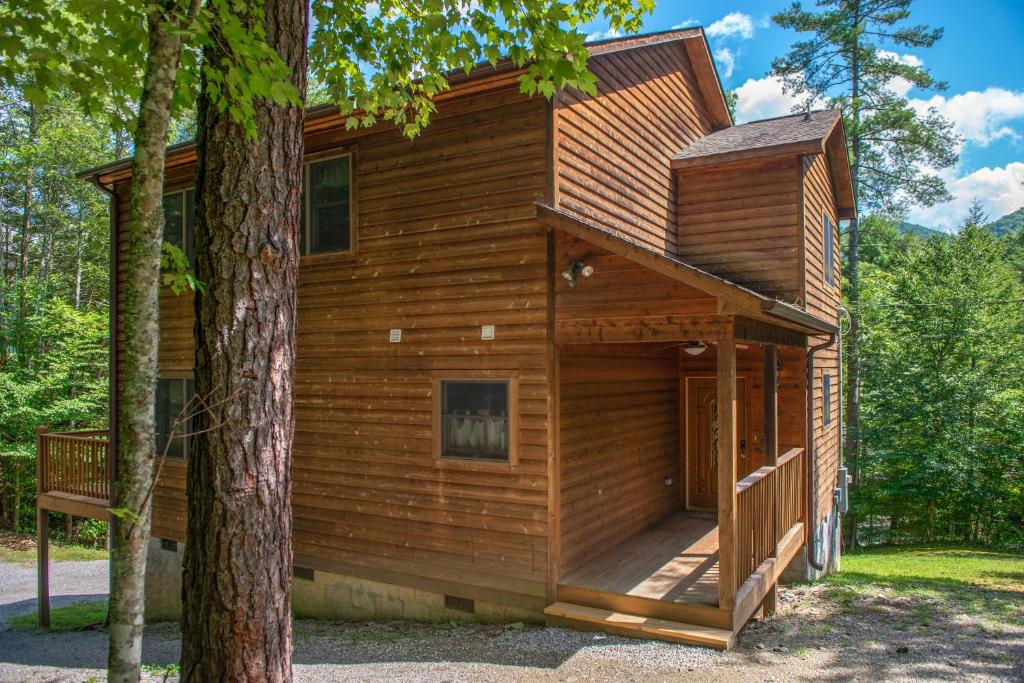 BEST OVERALL
Barbecue
Hiking Activities
Non Smoking Rooms
Main Attractions in Townsend, MT
If you're looking for a change of scenery, consider visiting Townsend, Montana. Despite its small size, this charming town has plenty to offer tourists and city dwellers alike.
From picturesque parks to interesting museums, there's something for everyone in Townsend. Keep reading to learn more about the visitor attractions in this wonderful town.
Broadwater County Museum
The Broadwater County Museum is a wonderful walk into the past, honoring the local history of the region. With exhibits focused on the early days of the town, you can see a wide variety of incredibly preserved historical displays.
There is also a historical library, featuring volumes of old newspapers and family histories dating back to 1870!
Canton Church Historic Site
When you think of pioneers in Montana, the first thing that comes to mind might be St. Joseph's Catholic Church, or "The Canton Church". Built between 1875-1876 by early settlers, representing multiple religions, the historical site is an incredible testament to those who founded it. For those interested in tours, find out more here.
The Crimson Bluffs
The Crimson Bluffs, a spectacular rock formation perched above the Missouri River and once described in Captain Meriwether Lewis' journal as being 'remarkable', is now an auto tour map that you can take for yourself.
Based on descriptions from his day-long journey through this area, Lewis' journal entries provide visitors to these natural wonders with information about what they may see along their travels.
Canyon Ferry Lake
If you are looking for the perfect place to spend your summer, the beautiful Canyon Ferry Lake is where it's at.
With plenty of activities like swimming and fishing, there will be always be something fun to do. While the summer offers great activities like fishing and boating, the winter is just as great. You can go ice fishing, ice sailing, or even hunting while soaking in the scenery! Learn more here!
Recreational Activities in Townsend, MT
Fishing
No matter the season, Townsend is a fantastic destination for fishing enthusiasts. From boating in the beautiful lakes during the summer, to ice fishing and soaking in the sights in the winter, there is no shortage of fish to catch in this beautiful natural setting.
There are many fantastic fishing spots, including Deepdale, Scooter Bay, The Silos Marinas and Campgrounds, York's Island Fishing Access Site, and more! To learn more about fishing in Montana visit their website for rules, regulations, and info on obtaining a license.
Hiking
Hiking is a great way to get outdoors and enjoy the natural beauty of our area. With trails available for hikers of all skill levels, there's no shortage of choices on hiking spots. Get some fresh air and take in the natural beauty of the area!
The area around Townsend is perfect for a scenic hike, including trails like Bar Gulch Trail and Crow Creek Trail. There are many other beautiful trails, so don't hesitate to take the opportunity to see nature at its finest!
Boating
Boating is a big deal to the residents and visitors of Townsend. Make waves in the summer or go ice sailing in the winter; getting out on the water is never a difficult task when you are in Townsend.
Whether you're looking for a quick escape from the city or want to spend your whole vacation outdoors, Canyon Ferry Lake is a great choice for boating.
Their diverse recreational opportunities range far and wide, from boating on a lake full of trout to iceboat sailing through wintery scenes with frozen calm waters beneath you.
Hunting
A true hunting experience is exactly what you get when you visit Townsend. From the rugged outback wilderness to ranches and other specialized hunting excursions, you will find the hunting trip that is perfect for you!
Flynn Ranch offers over 20,000 acres of pristine land to hunt on. Activities include an Elk or Deer Hunt on the privately-owned property as well as Antelope hunts.
The hunting experience at the Ranch will be like no other as you're surrounded by vast open spaces with breathtaking views–the perfect setting for your big game adventure!
Camping
Get away from it all and enjoy the great outdoors with the wonderful wilderness around Townsend! The scenic campgrounds that surround Townsend are second to none, with breathtaking sights and calming natural settings.
Goose Bay and the White Earth Campground are some of the most popular destinations for camping in Townsend. These, among many others, provide you with a wide array of options when choosing a camping destination!
Accommodations
Townsend has a cozy vibe and that translates into the accommodations in the area as well! If you are looking for a wonderful place to stay between fishing outings or boat rides, look no further than the list below.
Special Events
Just because Townsend is a small town does not mean you can't have big fun! Here are some special events in the area you should absolutely consider attending!
Activities Near Townsend
There is no lack of amazing activities in the Townsend Area, just look below and find out for yourself!
Recreation Activities
Museums
Parks
Related Articles