Few people from outside the state have heard of, much less visited, the Showdown ski area. This shouldn't come as a surprise, given the ski area's remote position in Central Montana's Belt Mountains.
The nearest major city is Great Falls, which isn't exactly recognized as a skiing hotspot. Due to this remoteness, Showdown's slopes are almost entirely populated by local skiers.
Despite its isolated position, Showdown is a great place to spend a day skiing. It is a great destination for families because of its extensive trail network and low lift ticket prices.
With an average snowfall of 240 inches per year, Showdown is a powder hound's dream, and the friendly locals who work and live there make it an unforgettable place to ski and snowboard.
Most of Showdown's expert terrain can be found south of the ski area's Prospector Double Chairlift. While the upper portion of the mountain in this part of Showdown has a strong gradient, the lower part has a gradual and at times practically flat incline.
The Best Places to Stay in Showdown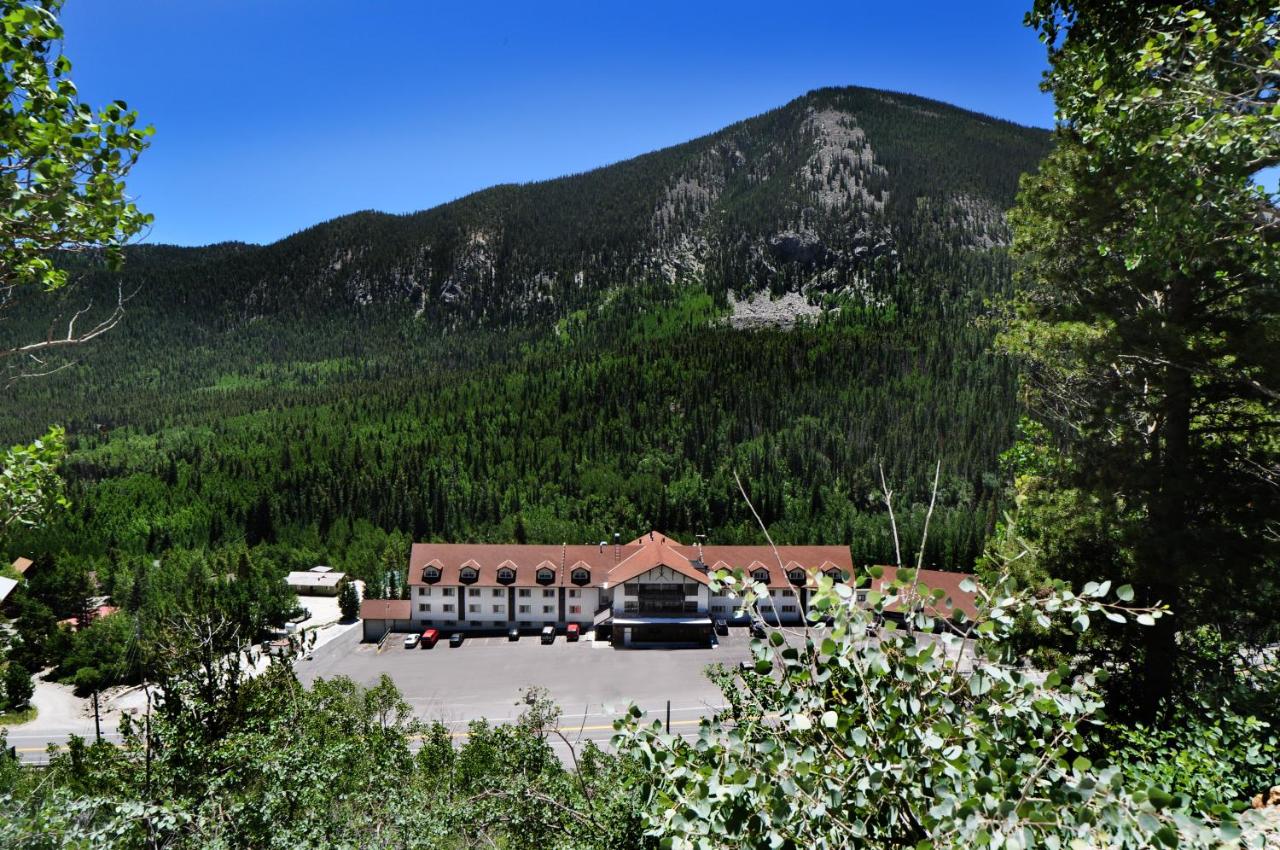 BEST OVERALL
Swimming Pool
Restaurant
Games Room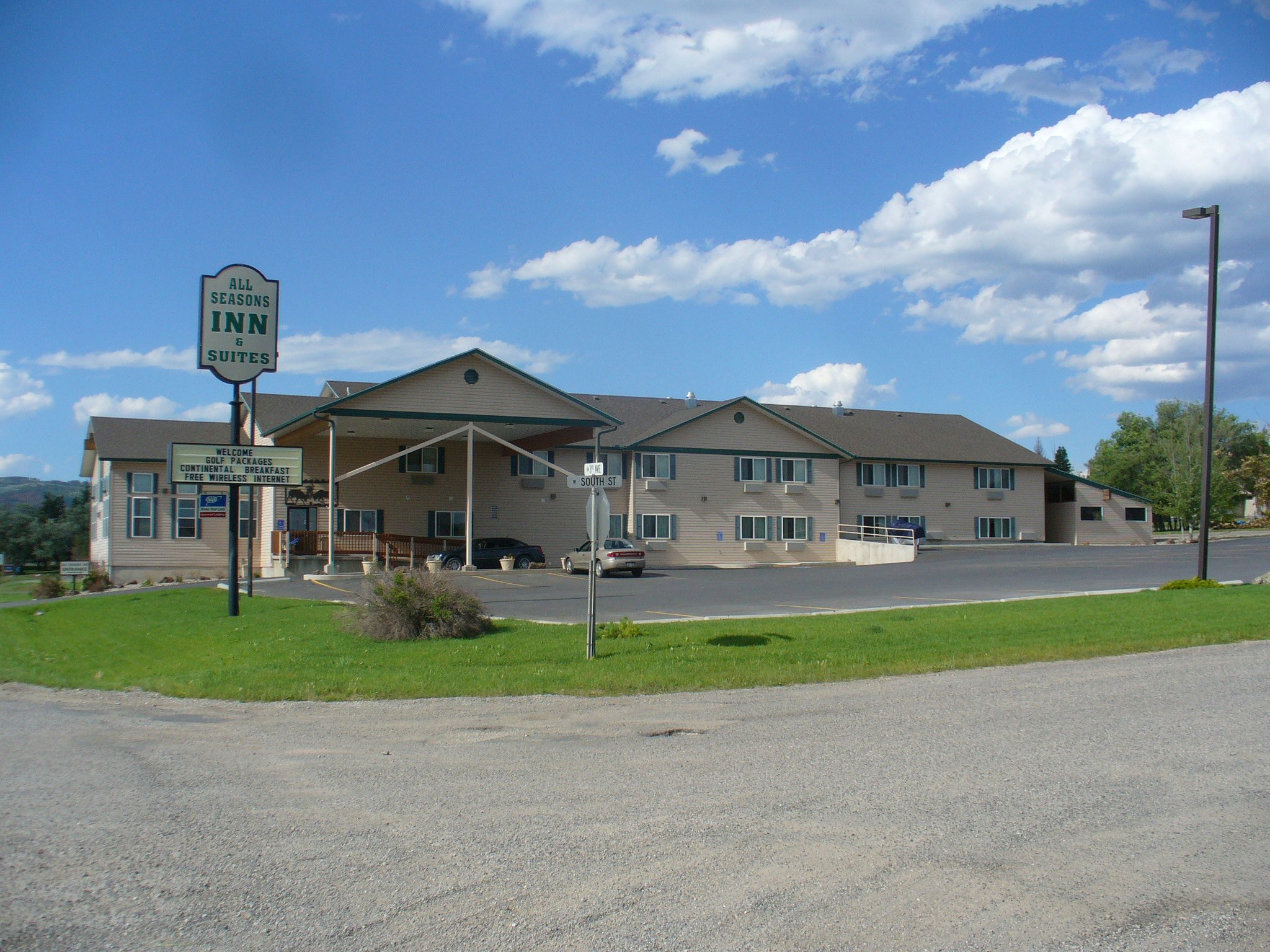 BEST BUDGET HOTEL
Pets Allowed
Air Conditioning
Free WiFi
Amenities
Showdown is a great place to ski, however, it's lacking in amenities like most other Montana ski resorts. There are no luxury hotels, 5-star resorts, or shopping malls near the slopes.
If you're looking for lodging, you'll need to head to either Great Falls or White Sulphur Springs, both of which are around 10 miles away.
However, the Showdown ski area makes up for its lack of size and verticality by offering a wide range of terrain. No matter what level of skier you are, Showdown's extensive trail system has something for you.
Because the ski resort is located in an out-of-the-way location, crowds (and consequently lift lines) are almost non-existent save for a few hectic Saturdays during peak season when huge parties from Great Falls travel to the mountain.
Ski Resort Stats
Highest Elevation (ft/m): 8,200 ft (2,500 m)
Number of Trails: 34
Number of Lifts: 4 (1 Triple, 2 Doubles, 1 Conveyor)
Season: Opens Dec 17, 2021 and closes April 3, 2022
Trail Difficulty: 30% Beginner, 40% Intermediate, 30% Advanced
Ticket & Passes
Daily Lift Tickets
Adult All Areas (Ages 18-69): $50
1/2 Day Adult (AM or PM): $45
Military Adult (Ages 18-69: ID required): $45
College Student (ID required): $45
Senior All Areas (Ages 70+): $40
Junior All Areas (Ages 11 – high school): $40
Kids All Areas (Ages 6-10): $25
Beginner Chair Only (Ages 6+): $25
Kids 5 & Under All Area: FREE
Little Belt Conveyor Carpet: FREE
Season Passes
Adult (Ages 18-69): $600
Military & College (ID Required): $450
Junior (Ages 11-high school): $425
Kid Pass (Ages 6-10): $175
Kids Five & Under: $20
Senior (Ages 70+): $425
Groups
Group Lift Ticket Rates
Adult All Area: $44
Junior All Areas (age 11-high school): $37
Kids All Area: $23
Beginner Chair Only: $25
Group Rental Rates
Ski Rental: $27
Snowboard Rental: $37
Group Lesson Rates
Learn to Ski Package: $40
Learn to Snowboard Package: $50
Showdown Ski Area also offers payment plans for skiers and snowboarders who want to split their payments into smaller installments.
Accommodation Options
Bob's Bar
For many years, Bob's Bar Dining & Motel has been a well-known and respected establishment. As of 1982, the business has been run by a single owner, and it has since expanded to include a 15-unit hotel, a bar, a restaurant, and a 15-person hot tub.
There is enough room for 60 guests in the bar's full-service area. A full lunch and dinner menu is served in the dining room, which seats 36 people, and additional space is offered in the bar and banquet room, which can seat an additional 40 people.
Cougar Canyon
The freshly renovated accommodations at Cougar Canyon Lodge & Escape feature smart TVs, a full restaurant, lounge, hot tub, heated pool, convenience store, casino, petrol station, and picnic spots with outdoor grills.
Located just north of Showdown Ski Hill on Highway 89, this eatery offers a wide variety of family-friendly fare. You'll be able to hunt for anything from elk to bear to mountain lions at this world-class hunting and fishing destination!
Ranches at Belt Creek
The Ranches at Belt Creek is an upscale dude ranch and private ranch community located in the Little Belt Mountains' foothills.
This winter, whether you're skiing downhill at Showdown or gliding on the marked trails at Kings Hill Pass, you can take advantage of their Member's Only Benefits. They have three cabins that each feature 1 – 2 bathrooms and can accommodate up to four people.
Montana Sunrise Lodge
Located just 8 miles to the south of Showdown Ski Resort, the Montana Sunrise Lodge is a private, seven-bedroom, four-bath holiday property that hosts up to 14 adults in eight beds. To accommodate large gatherings, the lodge offers plenty of open space.
Monarch Mountain Cabin
Discover Montana's Little Belt Mountains on your next trip there. The cabin is located off the highway and within casting distance of the property's Blue Ribbon Trout Stream.
This is the ideal location for those who enjoy the great outdoors. Hundreds of miles of trails are available year-round in the Little Belt Mountains. Everything you need is within minutes or right outside your front door.
All Seasons Inn & Suites
From Geysers to Glaciers™, All Seasons Inn & Suites is situated on the most spectacular route, which links Glacier to Yellowstone National Parks. Showdown ski certificates are available for guests staying at All Seasons Inn & Suites, which is 100% non-smoking, family-owned, and provides a variety of room options to suit your needs, including a continental breakfast and free Wi-Fi.
Trail Routes
Beginner Trail Routes
Two beginner lifts serve beginner terrain, while other beginner runs descend from the mountain's summit. As a result, Showdown is an excellent place for those just learning the ropes of the sport.
Skiers with greater experience can take advantage of the many intermediate courses that are wide and not very steep such as Silverhorn and Quicksilver.
Intermediate Trail Routes
Intermediate blue lines at Showdown offer some of Montana's best intermediate skiing outside of the state's most expensive and well-known resorts. Among the intermediate runs is a good amount of variation with many twists and turns, as well as a few steep sections.
A few of the blue runs are left un-groomed, allowing for some bumpy terrain to grow. The pitch of these intermediate bump runs is great, but not too steep, and there are some significant bumps throughout.
These slopes are ideal for novice skiers who wish to practice skiing bumps in less dangerous conditions. Upper Ripley is a great spot to learn bump skiing basics, provided that the groomers haven't flattened out the bumps.
Expert Trail Routes
This side of Showdown Ski Area has some of the best terrains for advanced skiers, all of which can be accessed via the Silverhorn Trail. If you enjoy skiing or snowboarding among the trees, check out the Dynamite and Gun Barrel trails. Near these routes are the Glory Hole, Geronimo, and Good Luck trails, all of which are steep and bumpy.
Showdown has a few more challenging runs for advanced skiers, but they are all quite short. A few of these paths, including Muley and Speculation, descend from the summit, just off Payload Triple Chairlift, on the north side. Although these two trails are excellent for skiing, returning to the peak entails a long, flat trip to the base area.
Events
Kids' Camp
The three-day Kids' Camp kicks off your child's ski or snowboarding season with intensive training. Aside from learning how to ride the lifts better, kids will have a blast learning and improving their downhill skills.
This camp is open to skiers of all levels between the ages of 5 to 13 years, and all snowboarders between 8 to 13 years of age. Ticket prices are $150 on average and if you can grab a spot during the September sale, it will cost you as low as $120.
Timings: 10 am – 12 pm and 1 pm – 3 pm
Dates: Dec 30 – Jan 1
Youth Ski League
In January and February, the Youth Ski League program runs for eight consecutive Saturdays. It doesn't matter if your kids are beginners or intermediate skiers.
They'll be taught how to ski safely and have fun while learning new skiing skills and exploring increasingly challenging terrain. The ticket price starts at $225 and you can get it for $175 if you take advantage of the September sale.
Dates: Jan 8, 15, 22, 29; Feb 5, 12, 19, 26 (2022)
Team Extreme
Team Extreme is a fast-paced and intense program for skiers who graduated from the Youth Ski League. Participants must be able to parallel ski almost all of the mountain's runs without stopping!
This program is for advanced-level skiers aged 7 to 15 years. Tickets are priced at $225 and $175 during the September sale.
Professional ski instructors will show your kids how to ski the mountain's "extremes". Whether it is cushioned in the trees, mogul lines, or just sweet powder, your children will learn to tackle it all. A dual slalom track will also be available for students to try out.
Dates: Jan 8, 15, 22, 29; Feb 5, 12, 19, 26 (2022)
Showdown Shredders
This program welcomes snowboarders aged 7 to 17 years. Tickets are $225 per child and $175 during the September sale.
Class photos will be taken during Week 2 of the program. On weeks 7 and 8, students will receive their class photographs. On week 8, the events will end with a color parade and a group portrait. All bibs must be submitted after Week 8.
Timings: 10 am – 12 pm and 1 pm – 3 pm
Dates: Jan 8, 15, 22, 29; Feb 5, 12, 19, 26 (2022)
Check Out These Other Great Ski Areas in Montana: