Richey is a small town in Montana's Dawson County and is halfway between Sidney and Circle.
With a population of 164 as of the 2020 census, Richey is locally known as being a part of Cattle and Sheep Country and features a robust agricultural industry of wheat, oats, and barley.
Cattle and sheep ranchers had operated out of the lands surrounding Richey since at least the end of the 19th century, but communities were small, with vast distances between them.
It wasn't until the Great Northern Railway survey crew arrived in 1909 that they opened the door for large settlements to pop up all over Montana's Northeastern region. And by 1912, the entire area, except for the Badlands, had been homesteaded.
The early years of the region's Homestead Era were tough. Communities had no roads, markets, grain elevators, or railroads. And until 1911, the region had no post office to connect them to their friends and family back home.
Then in 1911, Clyde Richey applied to open a post office to serve the area. From there, the whole community began to develop until the Great Northern Railway finally made its way to Richey, and the first train arrived at its station on Dec. 2, 1916.
The extension of the railway's 3rd subdivision ceased shortly after the outbreak of WWI, causing Richey to be the end of the line until the BNSF Railway Company removed the tracks in February 1986.
While no longer a railway town, Richey operated as a commerce center in Dawson County for nearly 70 years.
Today, remnants of the railway's influence on the region can still be found in the community, along with the booming agricultural and ranching industries on which the region was initially founded.
Richey, MT, is a fantastic destination for exploring Northeastern Montana's rural lifestyle and the early development and settlements of the area.
The Top 3 Hotels in Richey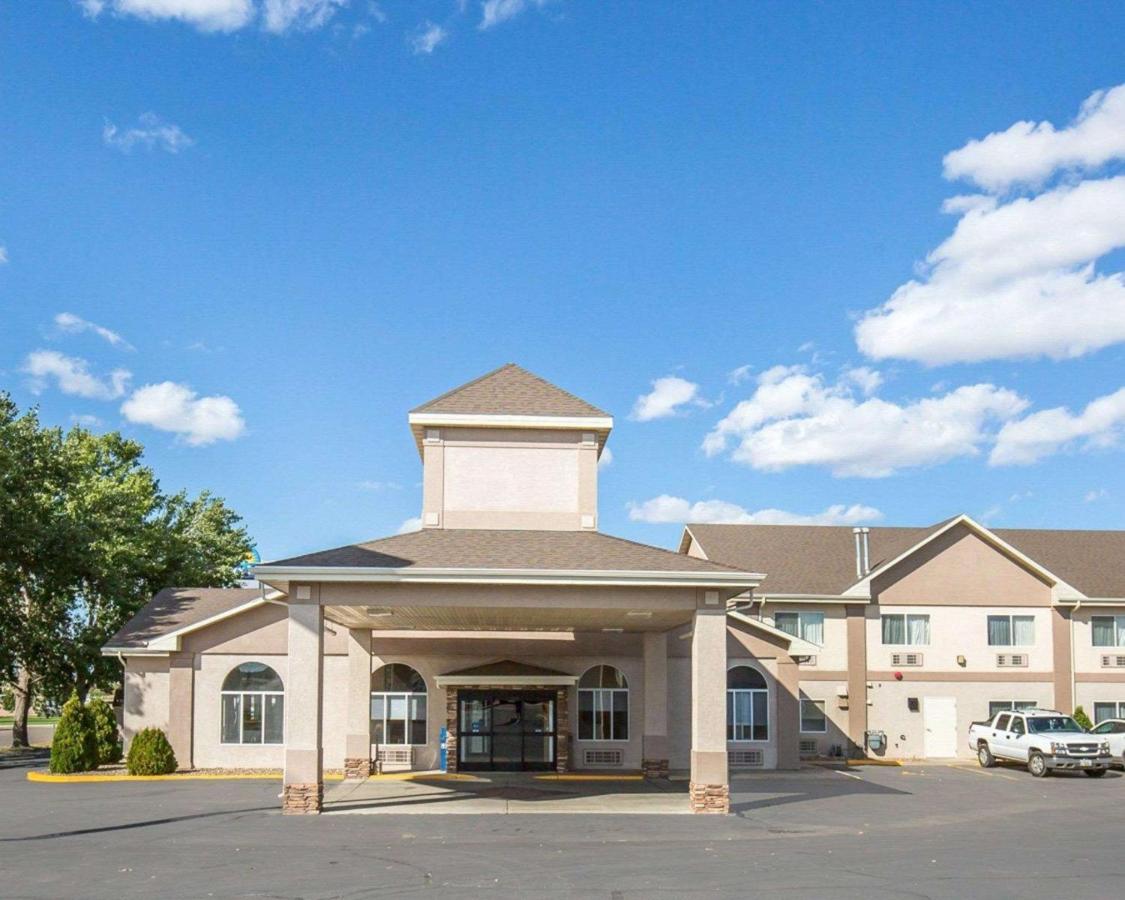 BEST FOR FAMILIES
Swimming Pool
Free WiFi
Non-Smoking Rooms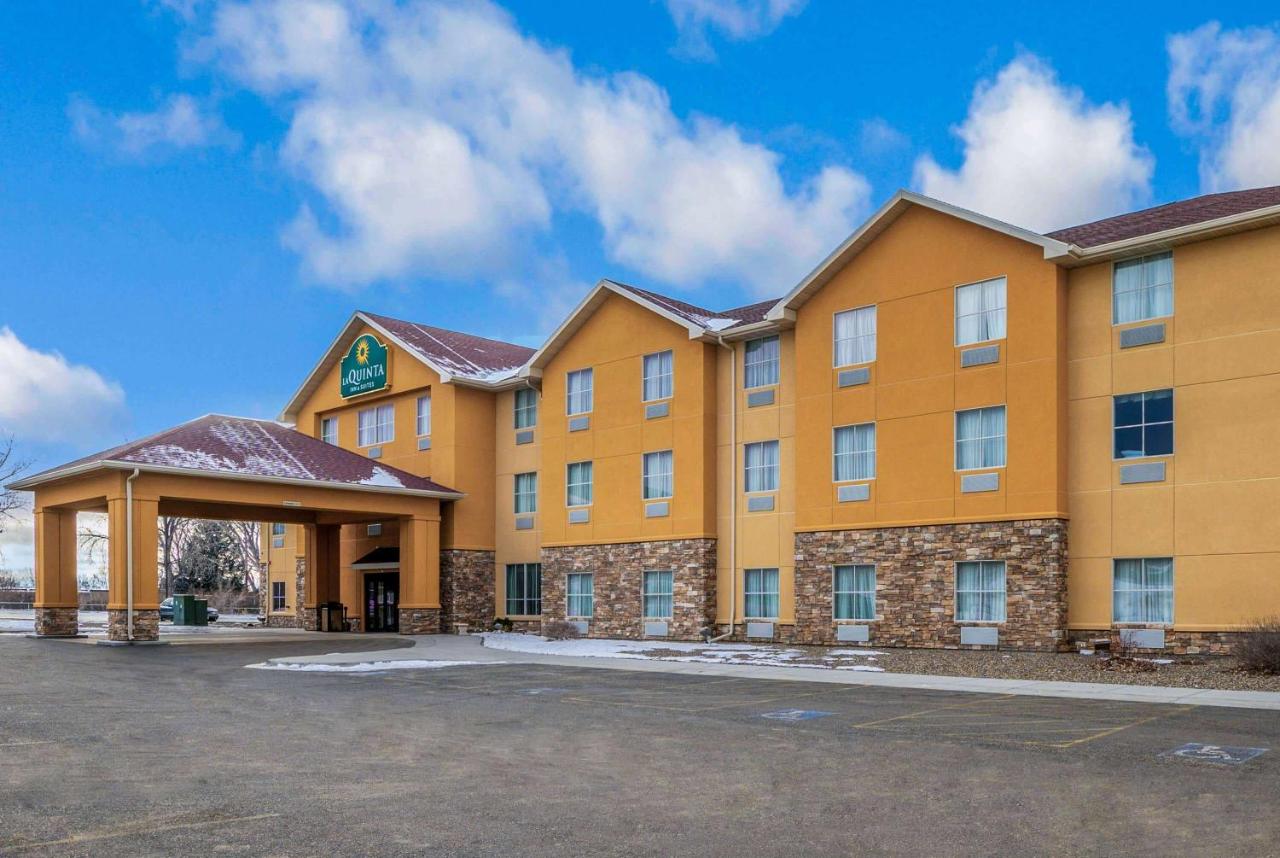 BEST BUDGET HOTEL
Fitness Centre
Pets Allowed
Laundry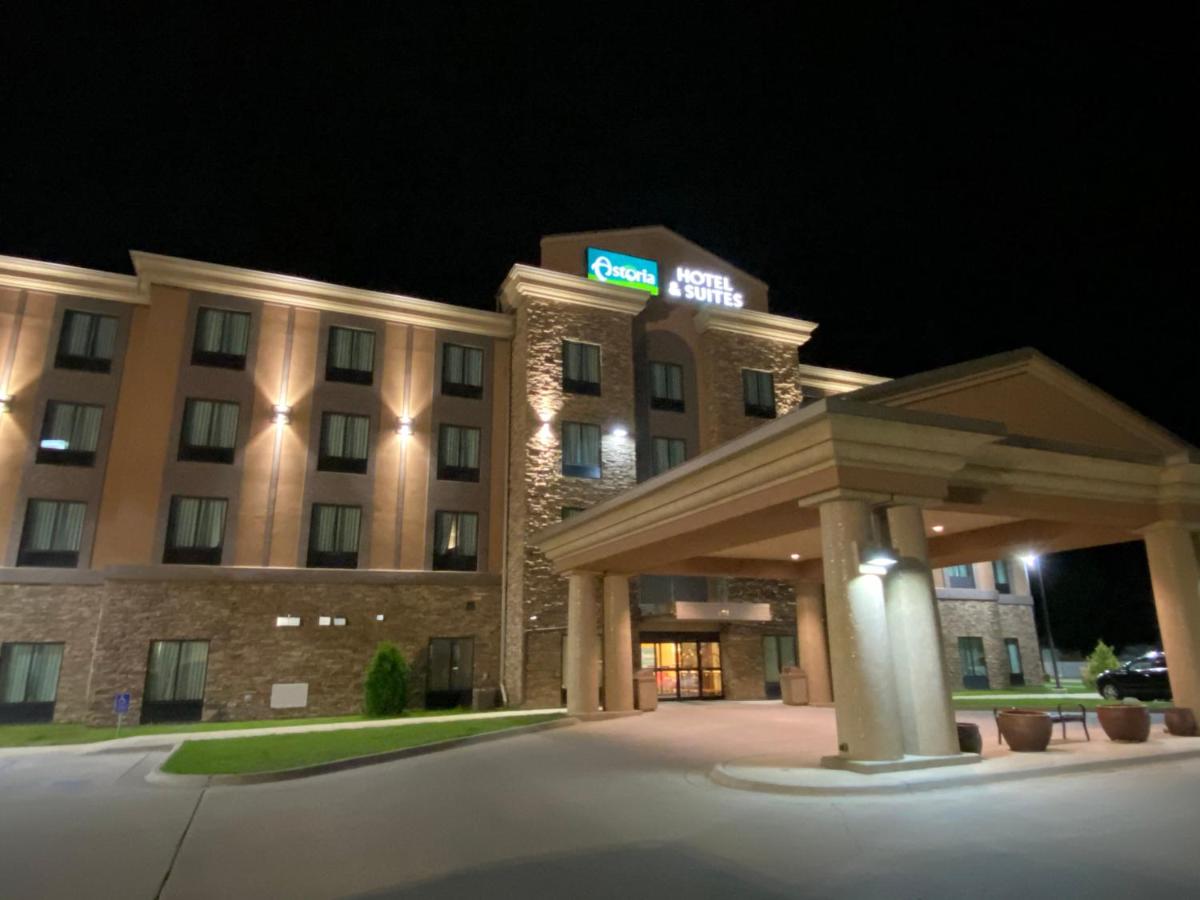 BEST OVERALL
Picnic Area
BBQ Facilities
ATM on Site
Main Attractions in Richey, MT
While a small town, Richey has played an essential role in the region's history and has served as the trade center for nearly 70 years.
With plenty of historical sites within the town, Richey offers even more fantastic attractions scattered throughout Dawson County and the nearby McCone County.
Makoshika State Park
Makoshika is the largest State Park in Montana and encompasses a total land area of 11,538 acres and reaches elevations of 2,415 feet. 
The park features a variety of pine and juniper tree species, but it is the preservation's historic badlands that make it one of the most important tourist attractions of Richey and Northeastern Montana.
An essential stop along Montana's Dinosaur Trail, Makoshika State Park's badlands are home to several preserved dinosaur fossils just waiting to be uncovered by park guests. These preserved samples include fossils of Triceratops, Tyrannosaurus Rex, and much more.
Guests are welcomed to explore this massive park through a series of hiking trails while enjoying Makoshika's many services and amenities, including 18 camping sites, group picnic areas, and an outdoor amphitheater that hosts a wide array of specialty shows throughout the year.
Be sure to check the park's amphitheater schedule before visiting.
McCone County Museum
Established in 1980, McCone County Museum is only 30 miles from Richey and houses over 7,000 historical artifacts of the area, including many from Richey itself.
The museum's collection features an old schoolhouse, a homestead house, a church, a train caboose, and the old Northern Pacific Depot.
The museum also features a wildlife collection of over 200 birds and animals displayed in their natural settings and also includes eight cement dinosaurs depicting species that once roamed the rugged landscape of Northeastern Montana.
Big Sky Back Country Byway
One of the best ways to explore the many beauties of Montana's Big Sky Country is by driving the historic route known as the Big Sky Back Country Byway. Following a section of the old Regina-Yellowstone Trail, the byway links Montana's two major rivers, Missouri and the Yellowstone.
The byway starts in Terry and ends in Wolf Point, although the route can be driven in either direction. The road's north-south orientation rewards drivers with a glimpse of all the significant regions of Montana's Big Sky Country.
The road passes picturesque farms along with rolling prairie grasslands, through beautiful scoria buttes, and along rugged terrains of the badlands.
Each step of the way, the route will offer an educational experience with informational kiosks located in Terry, Circle, and Wolf Point.
Frontier Gateway Museum
Another stop along Montana's historic Dinosaur Trail, the Frontier Gateway Museum is an essential attraction for understanding the complete history of Dawson County and the surrounding Northeastern corner of Montana.
The museum's exhibits span the region's prehistoric past to its 20th-century development. They include such displays as fossils, buffalo, Indians, homesteaders, settlers, railroad, cattlemen, Civil War, and many more artifacts that retell the story of the region.
Also found on the museum's premises are preserved buildings from Montana's Homestead Era. Visitors to the grounds have an opportunity to explore a blacksmith shop, two country stores, a buggy shed, a log cabin, a fire hall, and a restored country school.
Recreation Activities
Along with the many attractions the town offers, Richey also provides several exciting activities that guide their visitors through their visit to Dawson County as they uncover the many wonders of the local Montana landscape and nature.
Hiking
Northeast Montana is ripe with hiking trails weaving around Richey and the surrounding counties. 
One of the best spots for a day venturing into the countryside is along one of the many trails through Makoshika State Park. The park's selection of paths guides guests through their iconic badlands that feature several dinosaur fossils, including the remains of a Tyrannosaurus rex.
Alternatively, Richey hikers can head to the nearby town of Sidney, where they can engage the 12.3-mile Canal Trail. This dirt path follows the canal that flows South of Sidney and is perfect for hikers, bikers, and trail runners.
Fishing
Richey's central location between the Yellowstone and Missouri Rivers puts it less than an hour's drive north or south of some of the best fishing spots in Montana.
Located about 45 minutes to the South or East of Richey, the Yellowstone River is a fantastic spot for catching a variety of Rainbow Trout, Brown Trout, and even the native Cutthroat Trout, the official State Fish of Montana.
Alternatively, wranglers can head to the Missouri River to Richey's North. Here, wranglers can expect to catch a diverse selection of fish that include Walleye, Northern Pike, Small-Mouth Bass, Lake Trout, Chinook Salmon, and Sturgeon.
Hunting
Richey and the surrounding Dawson County are fantastic destinations for their public and private hunting lands.
Northeast Montana, in particular, is extremely popular for its Mule Deer hunting season, and there are several guided opportunities available for less experienced hunters.
Outfitters can be found throughout Dawson County, but hunting licenses must be acquired in advance. Visit the Montana Fish Wildlife and Parks website for more information about Montana's hunting regulations or apply for a permit.
Accommodation
As a small town with a land area of only 0.25 square miles, Richey does not feature any hotels or accommodation options. Instead, visitors to the town will want to book their accommodation in one of the larger nearby towns.
Circle, Wolf Point, and Glendive offer some of the best accommodations in the region for hosting your visit to Richey.
Special Events
July

—

Dip-N-Twist Car Show

— Annual event that features motorcycles, cars, rat rods, pick-ups, and  entertainment for all ages

July

— Richey Rodeo— Hosted the third week of July, the Richey Rodeo is the biggest in Dawson County.
Activities Near Richey
State Parks
Recreational Activities
Museums
Restaurants
Related Articles