Known as Montana's "Sunrise City", Sidney is a productive agricultural community that lies just 10 miles from the North Dakota border.
Situated on the Yellowstone River, the area that is now Sidney began to see an influx of settlers during the 1870s. In the late 1880s, a post office was designated for Sidney and the town was incorporated officially in 1911.
The town was named after a young boy, Sidney Walters, who was a favorite of Hiram Otis, a justice of the peace in the area.
Today Sidney is a nice stopping point for travelers going to or leaving North Dakota. It is also a very popular place for folks that like to hunt and fish.
Warm water fisheries in this area attract fly-fishing enthusiasts and individuals that desire to catch a paddlefish, a prehistoric fish that lives in the Yellowstone and Missouri Rivers.
Besides hunting and fishing, Sidney is a great place to stay if you want to experience some of the historic sites of the area or learn about the arts and culture of the northern plains.
The Top 3 Hotels in Sidney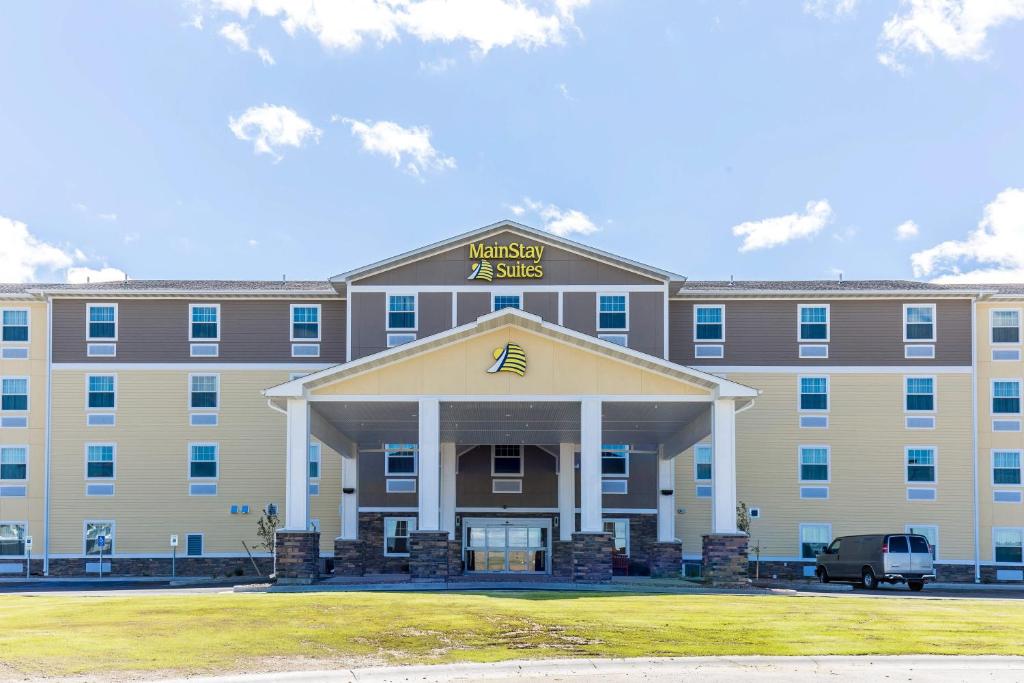 BEST OVERALL
Pets Allowed
Picnic Area
Free WiFi
BEST FOR FAMILIES
Picnic Area
Fitness Centre
Business Centre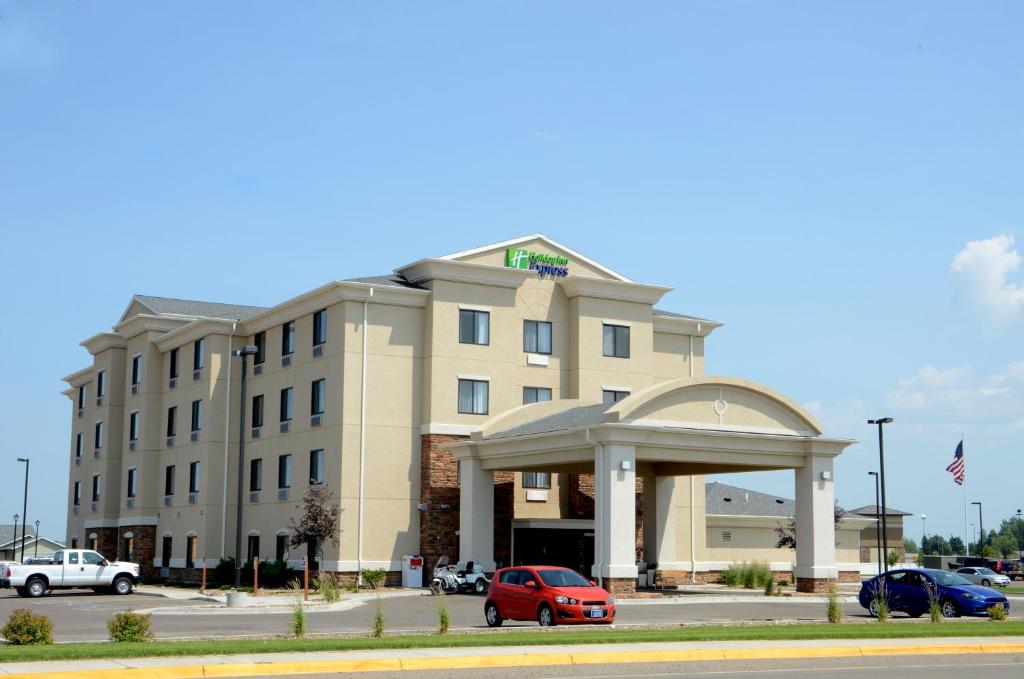 BEST OVERALL
Fitness Centre
Free WiFi
Pools Free of Charge
Main Attractions
Fort Union Trading Post National Historic Site
Fort Union Trading Post was once the most important trading outpost along the upper Missouri River.
From 1828 to 1867 many of the area tribes including the Assiniboine, Crow, Cree, Ojibway, Blackfeet, and Hidatsa gathered here to trade furs and buffalo robes for items such as cookware, beads, cloth, and other goods from the American Fur Company.
Today, the Fort Union Trading Post National Historic Site is one of a handful of Forts that have been meticulously preserved and restored and serves as a museum that tells of life on the prairie. Exhibits here include those focused on European settlers, the fur trade, and the Native peoples that lived in the area for thousands of years.
Makoshika State Park
This park is the largest state park in Montana. The word Makoshika (Ma-ko'-shi-ka) means 'bad earth' or 'bad land' in Lakota.
Makoshika State Park is filled with unique badland formations, dinosaurs, and other fossil remains along with a number of trails that wander you through the desert-like environment.
The visitor center at Makoshika State Park houses a Tyrannosaurus Rex and Triceratops fossils and interpretive displays focused on the geological and natural history of the area.
MonDak Heritage Center
An amalgamation of the state names of Montana and North Dakota the MonDak Heritage Center is dedicated to preserving and educating about the culture, arts, and heritage of the northern plains that cross through Montana and North Dakota.
The MonDak Heritage Center is home to one of the most extensive collections of western art in the United States. It also houses a research library and classrooms where visitors can learn about the arts and culture that make this area so unique.
Recreation Activities
Fishing
Sidney is uniquely situated along the Montana – North Dakota border where the Yellowstone River meets the Missouri River.
The Yellowstone is one of the most popular fishing rivers in eastern Montana. It is considered a warm water fishery, which means that each year a few lucky individuals can fish for paddlefish. A prehistoric, and very large freshwater fish species that are not found in many other areas of the United States.
Fishing licenses for paddlefish are limited, but all individuals wishing to fish in Montana must carry a current Montana fishing license.
Fishing regulations and information on how to buy a Montana fishing license online can be found on the Montana Fish, Wildlife, and Parks website.
Hunting
Hunting around Sidney is a very popular activity. With plenty of public and private lands available to hunt on, many people come to Sidney to enjoy some of the best prairie hunting in Montana.
In the Sidney area, you'll be able to hunt big game, upland birds, and waterfowl.
There are plenty of hunting outfitters in the Sidney area that can provide equipment and guides. However, before coming to Montana, you will need to apply for a hunting license.
For more information on Montana hunting regulations or to apply for a hunting license visit the Montana Fish Wildlife and Parks website.
Agate Hunting
A surprising popular activity for many people that visit Sidney is to hunt for Agates. These unique rocks are generally nondescript on the outside but have unique mineral features on the inside.
Rock hunters like agates thanks to their bright colors. Agates are very common around Sidney, and hunting for agates is a great way to get outdoors and enjoy some of the beautiful views along the Yellowstone River.
Accommodations
Despite being a smaller community and located a bit away from larger cities in Montana, Sidney has a surprising number of great lodging options.
Besides chain hotels, the city does have some vacation rentals and smaller, locally owned inns and motels.
Special Events
The residents of Sidney like to have fun and enjoy a nice variety of special events each year.
Activities Near Sidney
Recreation Activities
National Parks and Forests
County and State Parks
Museums
Related Articles
Latest in Sidney
Montana's north-eastern town of Sidney is the largest in the region and is often referred to…