Philipsburg is a small and scenic Montana town set in a former major mining area. The Montana sapphires mined in the area are well-known, and the entire area has proved rich in terms of geological mineral deposits.
The town provides the opportunity for interested parties to pan for their own Montana sapphires—either at one of the shops in town or by exploring some of the old silver and gemstone mines in the mountains and ghost towns in the surrounding regions.
On top of that Philipsburg happens to be in an incredibly scenic region of Montana and is surrounded by no less than 75 named lakes and reservoirs.
Along with its interesting historical background, it's not hard to see why so many people stop off at this charming small town for a variety of reasons.
The town actually got its name from a famous mining engineer called Philip Deidesheimer, who apparently designed the ore smelters which formerly were a huge part of the town's landscape.
The hills and terrain still bear some of the scars of having produced huge amounts of silver, manganese, sapphires, and even gold deposits. The local mines in the region once provided a livelihood for thousands of men in the late 1800s and early 1900s.
It's hard to think that this was once the area of some lively activity that today is marked only by broken-down ruins of shacks and other former key buildings and mines.
Philipsburg is where you'll find Granite Ghost Town and a few other similar historic haunts.
Downtown Philipsburg contains various restored original buildings that date back to the early 20th century, and these enchanting historic aspects coupled with the incredibly picturesque surrounding landscape make Philipsburg a popular stop-off area for anyone traveling in Montana between the two main national parks.
The town has a few other little quirks like the fact that the state's most famous hand crafted candy store is located here, and the amazing surrounding wilderness is renowned with trout fishermen and all kinds of other recreation-seekers.
Philipsburg is located on Highway 1, which has long been designated a Veterans Memorial Scenic Highway and runs between Anaconda and Drummond.
This is a scenic route that can make light work of traveling between Butte and Missoula, as well as between Yellowstone National Park and Glacier National Park.
Flint Creek also winds through the valley along the highway, and the fly fishermen can be seen in the blue-ribbon streams. The area is a haven for wildlife and birds such as bald eagles, deer, elk, big horn sheep, and more.
Philipsburg is a great place from which to explore the outdoors, browse a few charming shops, and even mine your own sapphires.
The Top 3 Hotels in Philipsburg
BEST OVERALL
Board Games /Puzzles
Coffee / Tea Make
Pets Allowed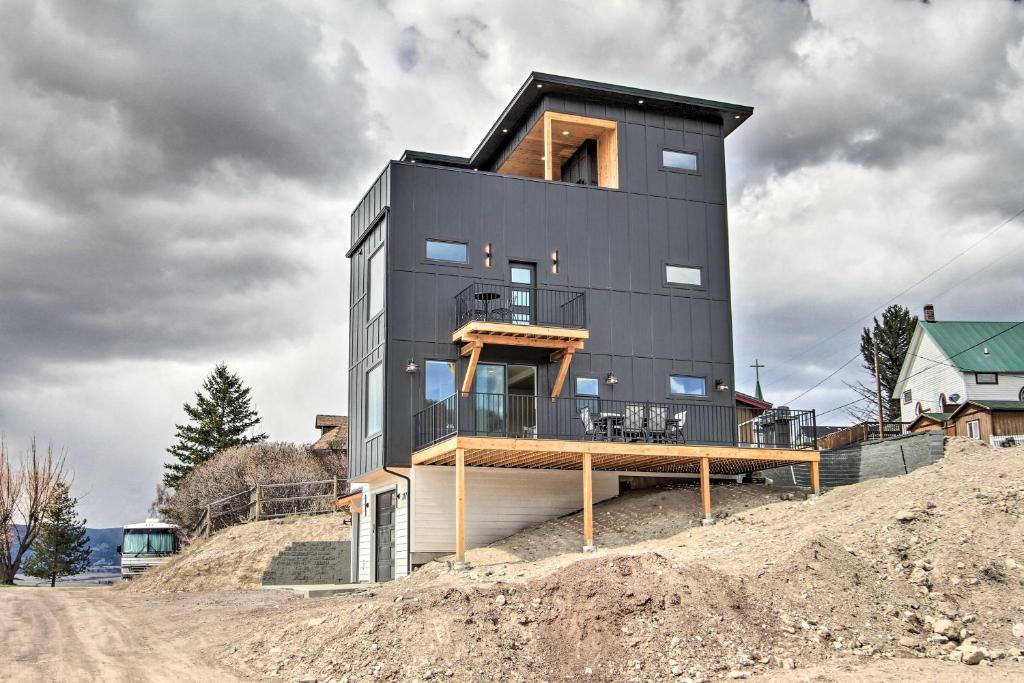 BEST BUDGET HOTEL
Barbecue
Balcony
Free WiFi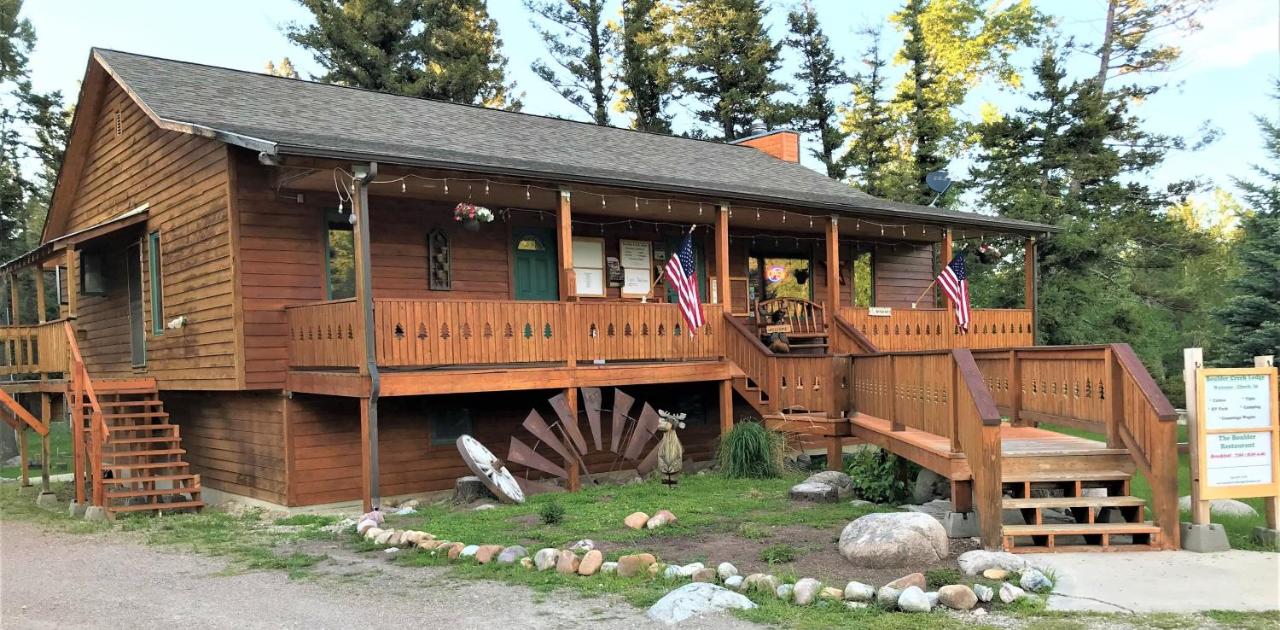 BEST FOR FAMILIES
Snack bar
Kid Meals
Picnic Area
Main Cultural, Historic, and Outdoor Attractions in Philipsburg
Gem Mountain Sapphire Mine
The Gem Mountain Sapphire Mine is a popular stop-off for many visitors to the town of Philipsburg. The site is open every day between 9 am and 5 pm under normal conditions of operation, and you can book a visit to search for your own sapphires.
A reservation is necessary to visit the mine, which is located just a few miles off the Pintler Scenic Route on Highway 1, between Anaconda and Drummond.
There are actually two Gem Mountain locations though, and as well as visiting the mine you will find another site in the town itself with an indoor sapphire washing area. No reservations are required for the town facility, but space is more limited, and first come first served is in operation. 
The mine is family-owned and operated for the main purpose of allowing treasure-seekers to indulge themselves in the Montana mining spirit. The local is easily accessible and is surrounded by inspiring natural beauty.
Granite Ghost Town State Park
The Granite Ghost Town State Park is the place to check out the surviving remnants of a former late 1800s silver boom town.
Silver was first discovered in 1865 and the town became a somewhat lively hotspot soon after. Today the entire area stands in what is now a designated state park, and a few of the original buildings such as the former house of the mine's superintendent and the old Miners' Union Hall.
Today the area is deserted and serves as a reminder of the former historic beginnings of both the local towns and the state. The state park is largely a day-use area and standard state park fees apply to non-residents.
Granite County Museum
The Granite County Museum is situated in what was the old Courtney Hotel in Philipsburg. The museum came into being in 1991, largely through the efforts and donations of locals, and museum display space was added along with a community center and a gift shop.
The museum is still operated entirely by volunteers who curate the displays and conduct tours of the exhibits.
Admission fees are applied to help with the running and maintenance of the facility, where visitors can view continuously revolving displays of historical exhibits related to the region including clothing, photos, and other artifacts and belongings of former county residents.
In 1996, a replica of an underground silver mine was built in the museum, and the simulated mine shaft and drift are convincing enough with its compressor, hoist, ore cars, and various other mining equipment items.
Along with the shaft, the exhibit also provides a glimpse into what a miner's cabin inhabited by early prospectors would have looked like.
The Ghost Town Hall of Fame can be found within the museum and it presents a photographic history of other Montana ghost towns, of which there are as many as 20 within a 30-mile radius of Philipsburg including Granite, Tower, Garnet, New Chicago, Southern Cross, and Georgetown. ​
The museum's summer hours of operation are 12:00 pm – 4:00 pm every day, and winter hours are by appointment only.
The Sweet Palace
If you have something of a sweet tooth you might want to stop off at the Sweet Palace in Philipsburg, where you'll find a delightful and extensive range of homemade candies of all varieties.
The Sweet Palace is something of a local institution and has been around for more than 20 years. The shop is set in one of the town's historic brick buildings, with an old-fashioned store motif inside.
The shop specializes in homemade fudge, taffy, and other sugary confections to delight the hordes of visitors who appear every year.
Recreation Activities in Philipsburg
The only way to reach Philipsburg is along the Pintler Veterans Memorial Scenic Highway, which is one of the main reasons many visitors come to the area anyway.
The town of Phillipsburg is approximately 26 miles south of Drummond, where the northern terminus of the highway is located.
It continues all the way to Anaconda and passes multitudes of recreation opportunities like ski areas, trailheads, and boat launches-many within the Beaverhead-Deerlodge National Forest.
One of the byway's main roadside attractions is Georgetown Lake, a huge reservoir with surrounding mountain backdrops where recreation and adventure abound.
Georgetown Lake can be reached on the Pintler Scenic Byway from Philipsburg in just a 15-mile drive. After the lake, the route heads east to Anaconda at the other end of the byway.
Hiking
The Boulder Lakes Trail is a moderate 4.5-mile route in the national forest. It has a trailhead not so easy to spot from the road, and you have to cross some wooden bridges just below to find it. 
It takes on average a couple of hours to complete and is a popular trail used for various purposes, and the last stretch of the route is somewhat on the rocky side.
The Granite Ghost Town Trail is a nice easy route through the remains of a former Montana boom town. This is a designated state park area and the route is generally considered easy and takes around an hour for most walkers.
Many people visiting the park do this trail as a self-guided tour which is an excellent way to check out the ghost town.
Fishing
Aside from the excellent reservoir at Georgetown Lake, Flint Creek is a small stream that flows through the Philipsburg Valley.
The creek actually starts out from Georgetown Lake and runs through the middle of this rather picturesque valley to its Clark Fork confluence.
The river runs for the most part through private property, but there are a few scattered access sites where particular roads cross the stream.
This is a narrow and shallow river that can be floated with some success aside from times of very high water. Wade fishing is the general rule on Flint Creek and most of the fishing is for brown trout, which can average more than inches.
It is also possible to snag a few rainbows and cutthroats farther along at the upper end near Georgetown Lake.
Camping
The Philipsburg Bay Campground is a 69-site facility 11 miles out of Philipsburg adjacent to Georgetown Lake.
The facility is in something of a prime spot for recreation like fishing, boating, and water skiing, and also falls within the national forest's Pintler Ranger District, which means it is surrounded by scenic mountains.
Anyone who leans towards mountains and water sports with some excellent views will love this campground.
The Flint Creek Campground is another option in Philipsburg with 16 sites and no fees. This is quite a small facility with RV space limited to 22 feet and limited amenities like toilets but no showers.
Accommodation – Hotels and Lodging
You can find vacation rentals like the one below if you are interested but if you are looking for more deluxe, full-service hotels with all the amenities you may have to go with some of the bigger nearby towns
Special Events in Philipsburg
Activities and other Points of Interest near Philipsburg
Forests/State/National Parks/Wilderness Areas:
Museums and Historic Items:
Nearby Towns/Cities:
Related Articles
Latest in Philipsburg
Lodged in the Lolo National Forest in Western Montana, Missoula is a destination of many natural…