Granite Ghost Town is now a State Park, but its ruin provides a stark reminder of what quickly comes, quickly goes. The golden days of this town were short-lived as the silver boom came and went in less than 20 years.
What Is Granite Montana?
Granite, Montana, is a now-deserted town. At one stage in the late 1800s, it was home to a silver mine. It was home to silver deposits worth approximately $40 million in 1880.
The town's ruins are protected by the Montana Fish, Wildlife, And Parks. However, travelers can visit to experience the eerie feeling of ghost town exploration.
Most of the ruins showcase buildings designed to entertain or house the miners. The central attraction is the Miners Union Hall. It was built in 1890 for $23,000.
It is hard to fathom that salons, restaurants, rooming houses, a Chinatown, and a red-light district all featured in the town.
In 1893, a silver panic set in, forcing the mine to shut up shop and let go of its employees. As a result, the town was deserted until 1895. However, it never grew to the heights it had during the silver boom.
These days, you can explore the town and admire the impact that silver mines had on the development of Montana. This video by gives you an idea of what you can expect on a visit to the ghost town.
The Top 3 Hotels Near Granite Ghost Town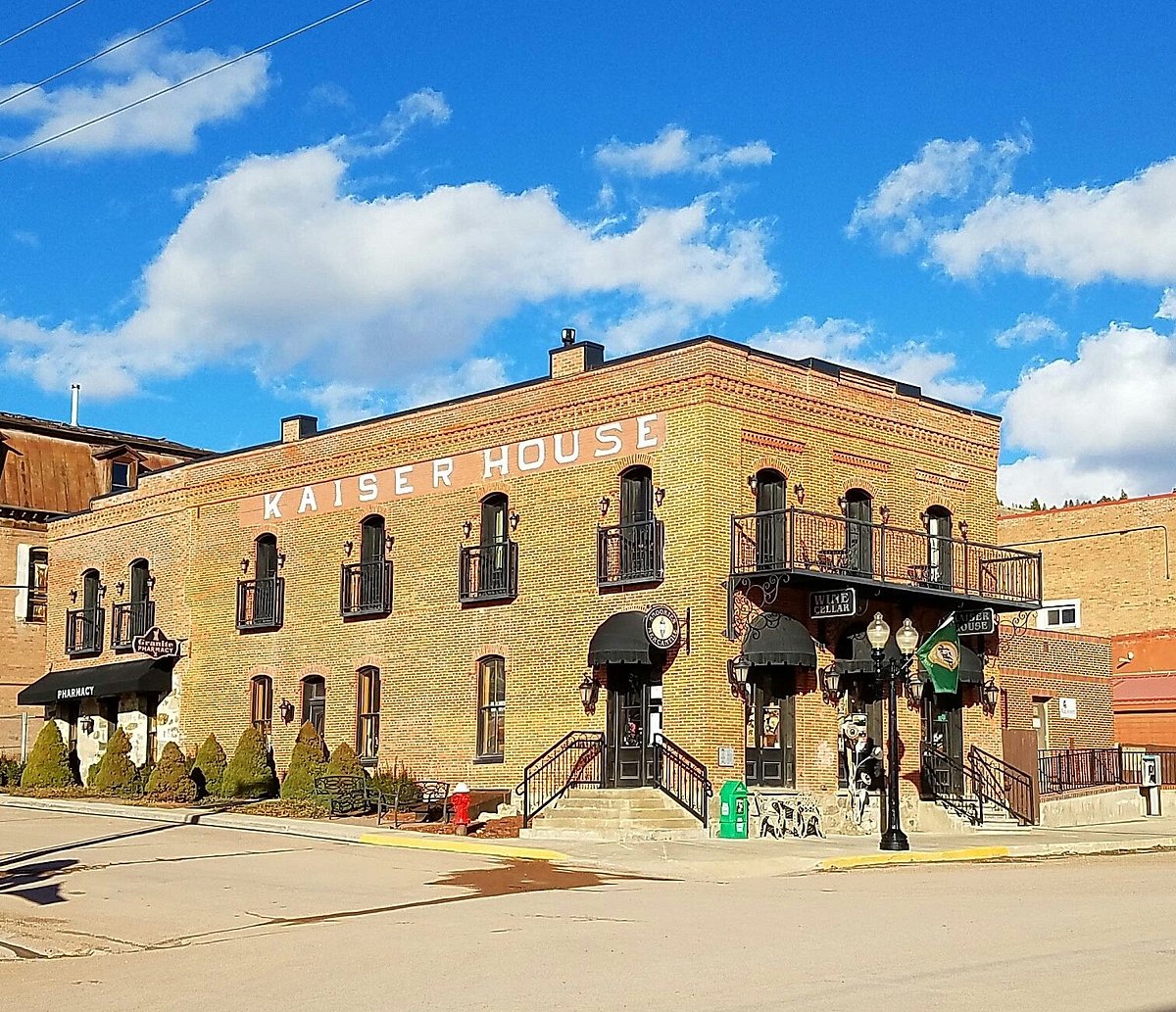 BEST FOR FAMILIES
Non Smoking Rooms
Shared Lounge / TV area
Board Games / Puzzles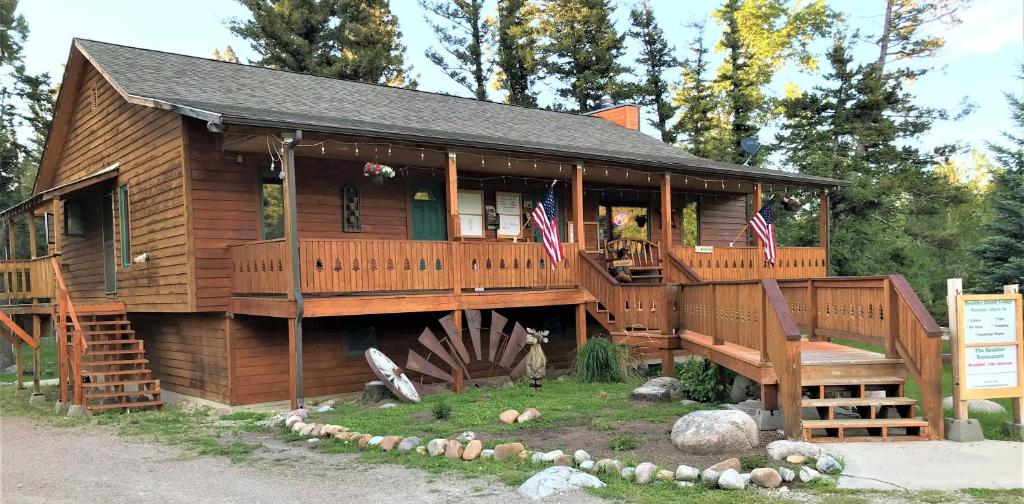 BEST OVERALL
Wine/Champagne
Children's Playground
Pets Allowed
When Was Granite Founded?
Granite, Montana, was founded in 1875, 10-years after silver was discovered in the area by Hector Horton. A prospector who went by the name Holland discovered the Granite mine in 1872.
However, he relocated the mine to the current site three years later.
Why Did Granite, Montana Boom?
Although prospectors had mined on the site since 1875, its glory days commenced in the 1880s. According to Montana Fish, Wildlife, And Parks, Granite almost didn't get the chance to shine.
The story goes that a telegram was sent from the East by the miners' financiers. They were ordering an immediate cease to operations as they felt the project was a futile endeavor. However, the telegram was delayed, and the miners continued their quest for riches.
Fortunately, before the telegram arrived, the men blasted one final shaft and happened upon a life-changing supply of silver. $40 million, to be exact. In 2022, that is worth more than $1 billion.
Needless to say that the investors felt more positive after this news, and the mine began to boom. At its peak, it was home to 3,000 residents.
What Is The Closest Town To Granite Ghost Town?
The closest town to Granite is Philipsburg. It is a short 4-mile drive from the State Park and is your best bet for a bite to eat and room to sleep.
Where Can I Stay When Visiting Granite Ghost Town?
Philipsburg is the most convenient option for accommodation in the area. It is less than a 20-minute drive from Granite.
Travelers who enjoy the luxuries from days gone by might consider the Kaiser House Lodging in downtown Philipsburg. Each room offers a view of the CBD. The old center is lined with historic buildings dating back to the silver boom.
A more humble alternative to the Kaiser House is the Broadway Hotel. If hotels are not your thing, there is also the option of a home rental in town.
You may also consider staying outside of Philipsburg and journeying north to the next town of Maxville. The Boulder Creek Lodge and RV Park offer chalets and parking spots to set up the van.
What Activities Are There In Granite, Montana?
There are a host of outdoor activities to enjoy in Granite, Montana. Ponds and lakes are scattered throughout the district, giving you access to world-class trout and salmon fishing.
When the lakes and ponds freeze, you can ready yourself for a productive winter ice fishing. The most renowned water source in the area is Georgetown Lake.
Speaking of ice, there is also a ski resort just over 20-miles from Granite. Aside from winter sports, Granite is surrounded by an array of hiking trails that allow you to get out and explore the wilderness of Montana while breathing fresh air.
This area is also littered with gorgeous backdrops. That is why it is the ideal setting for a professional landscape photo or Instagram selfie.
Where Can I Eat Near Granite, Montana?
Like accommodation, Philipsburg is the nearest town for you to source a meal. There are various options ranging from steakhouses to sushi and Mexican and bar food.
It is worthwhile stopping by the Silver Mill for a light meal and a cocktail. It is hands down the classiest establishment in town. If you seek something more down to earth you can stop by the Sushi Shack or Kiko's Mexican restaurant.
After your meal, meander down to the Philipsburg Creamery to enjoy homemade ice cream. 
Where Can I Drink Near Granite, Montana?
Philipsburg has as many bars as they do hotels and motels. Although the food at Silver Mill is tasty, the main reason to visit is to enjoy a cocktail. However, for those who prefer the golden beverage of beer, it is suggested that you stop by the Philipsburg Brewing Company.
If you are after an establishment that offers cocktails, beers, wine, and decent bar food, Bricks Pub is your answer.
When Is The Best Time To Visit Granite, Montana?
The most comfortable time to venture around Granite ghost town is in summer and early autumn. It is warmer during these months and enjoyable, enabling you to take your time around the abandoned settlement.
Can I Reach Granite In An RV?
Montana Fish, Wildlife, And Parks recommend using a high clearance vehicle to reach Granite. They further explain that an RV or bus may struggle along the route.
Final Thoughts
Granite ghost town had a short-lived run at the top. What was a booming silver mining town in the late 1800s now lies in ruin, guarded by the Montana Parks authority.
While the settlement is abandoned today, it still played its part in developing Montana into the state it is today.
Granite boomed for less than 20-years. However, the infrastructure created to house and entertain the miners lives on a century later.
Related Articles