Just a 10-mile drive south of Missoula, Lolo is located at the far northern end of the Bitterroot Valley, close to the Montana-Idaho border and Lolo Pass.
The small town is nestled against the Bitterroot Mountains and Lolo National Forest, accessible along the Highway 12 junction that follows the Lewis and Clark Highway up and over Lolo Pass.
The town itself is located well within the heart of the region of the Nez Perce-Clearwater National Forest. With its pristine location and a population of less than 5,000, Lolo is frequently placed on 'best places to live in Montana' lists.
Needless to say, the town and its surrounding areas offer abundant year-round recreation, which includes a few of those Montana special features like the warm mineral waters at the local hot springs as well as some incredibly scenic hiking, biking, and fishing.
There is also a touch of history to be explored in the area, and as good a place as any to start would be at the Travelers' Rest State Park's museum and visitor center, which gives a few insights into how the area became the town it is today.
The Best 3 Hotels in Lolo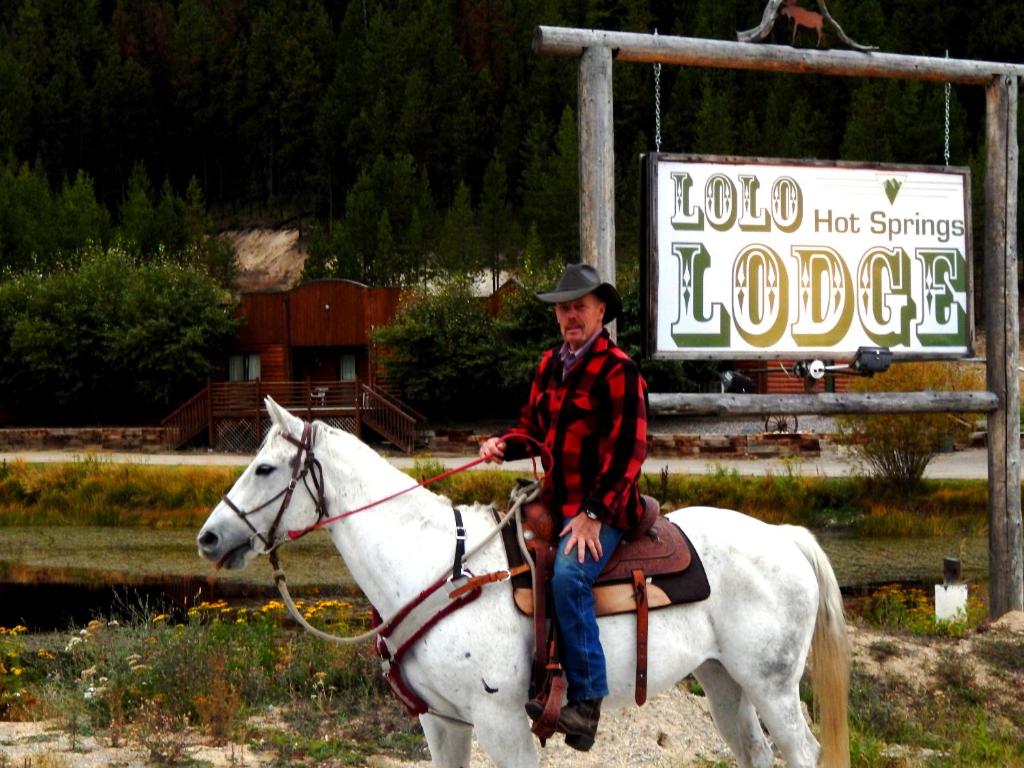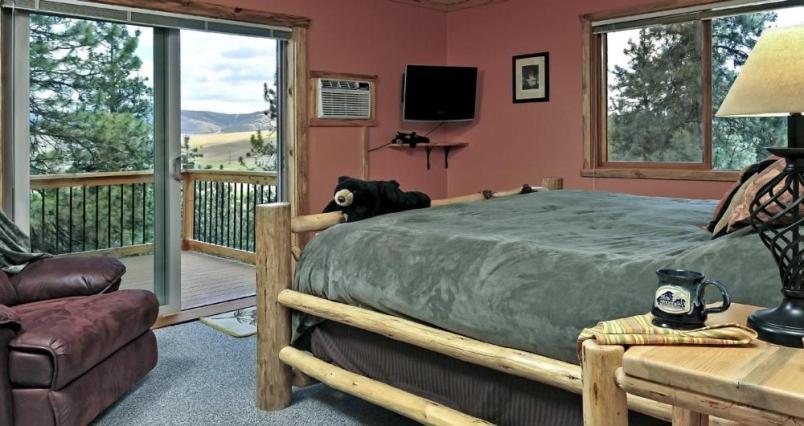 BEST OVERALL RANCH
Pets Are Allowed
Special Diet Meals
Pool Table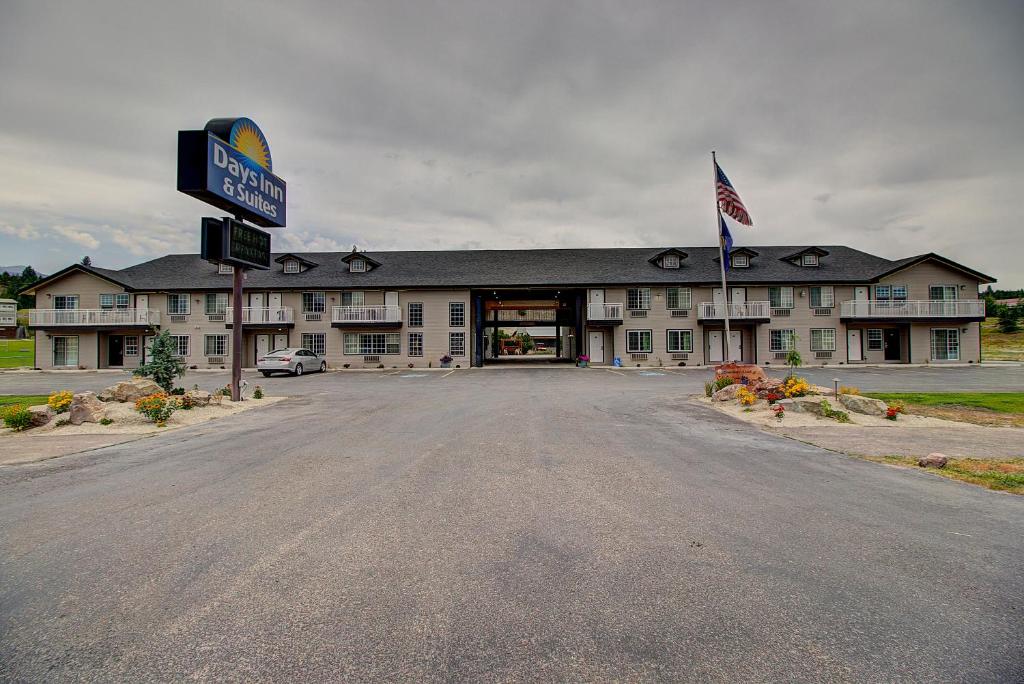 BEST FOR COUPLES
Tea/Coffee Maker in All Rooms
Pet Friendly
Free WiFi
Main Cultural, Historic, and Outdoor Attractions in Lolo
The area is home to culture, history, and plenty of scenic outdoor recreation. The Lolo Hot Springs with their reported healing properties are located nearby, as is access to abundant outdoor adventure.
The National Historic Trail Interpretive Center can be found in the region of the Lewis and Clark National Forest in Central Montana. This interpretive center is a must-see for history buffs and is worth a visit for the day.
This state park is the place where visitors come to say they have walked in the footsteps of Lewis and Clark. Formerly used as a trading ground for Montana's First Nations, as well as a campsite for Lewis and Clark, the Travelers' Rest has an impressive history.
The Park is on pretty much the same spot as that used by the Corps of Discovery when they hit this area in 1805. Scientific discoveries actually allowed physical evidence of the expedition to be unearthed here, making it the only campsite from all those featured on the Lewis and Clark Trail linked to such discoveries.
Native Americans also used the area as a campsite and trail junction for centuries, and this would have included Salish, Pend d'Oreille, and the Nez Perce peoples.
Lolo Creek runs through the park, making Travelers' Rest something of an idyllic spot from which to check out the park's trails.
The park is also an area with plentiful bird habitats within its park boundaries, and the Visitor's Center and Museum contain information about the Lewis & Clark Expedition, Salish culture, and various Native American handicrafts.
The park encompasses 50 acres of open meadows, walking trails, and picturesque land surrounding Lolo Creek, and is worth a visit whether camping or not.
The Holt Heritage museum has exhibits and collections dedicated to Lewis and Clark, cowboys, and native tribes.
The museum is located adjacent to the Travelers' Rest State Park and includes an interpretive trail complete with authentic tipis, wagons, western displays, and even an old town street scene.
If you are at all interested in experiencing a touch of the authentic Old West you'll love this place. Operation is by appointment only.
Lolo Hot Springs is another one of Montana's natural wonder spots. Here visitors can enjoy the therapeutic waters in a similar way that the weary members of the Lewis & Clark expedition did.
From the hot springs, snowmobiles and ATVs can head off on their own modern-day exploration around the 350-odd miles of groomed connection trails stretching out from the springs.
The facility also features mineral pools, cabins, RV hookups, a restaurant, and a bar.
Recreation Activities
Lolo is a pretty convenient crossroads between Highway 93 and the Bitterroot Valley region, and Highway 12. As such, many tourists and Montana familiars head to the area to enjoy the attractions and activities on offer.
Lolo Pass is something of a hub for recreation, where plentiful hiking and horseback riding trails can easily be found and accessed. When winter hits, snowshoeing and snowmobiling become the activity of choice.
Highway 12 connects Lolo and Kooskia in Idaho, and many will drive along HWY 12 when entering or leaving the Bitterroot Valley. This is a 132-mile stretch in all, and it takes in some highly scenic roads. HWY 12 heads up and over Lolo Pass, following the Lochsa River.
At Lolo Pass, outdoor enthusiasts will find ample opportunities abound for hiking, snowmobiling, snowshoeing, road, and mountain exploration.
One of the most popular areas, South Fork Lolo Creek Trail, offers scenic backcountry hiking and fishing spots.
Lochsa River
This is a lush river renowned for fantastic white-water rafting, especially on the west side of Lolo Pass and the Selway River. With the confluence of the Selway and Lochsa Rivers, the Middle Fork of the Clearwater River took form.
This area has some great fishing opportunities and a view of the Selway Falls
Hiking
The Jerry Johnson Hot Springs Trail is a 2.9-mile out-and-back trail near Lolo, which is generally rated as an easy route.
The trail is in an area popular for hiking and is open year-round. The recommended times to use the trail are May through October, and you can bring your dogs as long as they stay on a leash.
Many hikers and climbers come to the area specifically for the challenge of ascending Lolo Peak via the Lolo Peak Trail.
Largely reported as very challenging, this 11-mile trail takes an average of 7 hours or more to complete. It is a popular route for backpacking, hiking, and walking, but there can be some solitude during quieter times of day on this year-round trail.
Recommended times for this challenging trek are May through November, and dogs are welcome on a leash.
Campgrounds
There are more than 40 campgrounds are managed along this corridor by Lolo National Forest.
There are decent campgrounds in the forest, particularly in the Seeley Lake and Lolo Creek areas. Additional campgrounds can be found along HW 12.
Fishing
Lolo is a trout fisherman's dream as the waters in the area are full of outstanding trout fishing opportunities, from backcountry rivulets to vast rivers.
Species of brook, brown, rainbow, bull and cutthroat trout all permeate these waters, with Rock Creek containing the largest bull trout population in the region of the Lolo National Forest.
Clark Fork River is Montana's largest river by volume, flowing into the Lolo National Forest area around Clinton, Montana, continuing on to the Idaho border.
The Clark Fork is known for the size of its rainbow trout and the water is also home to brook trout, brown trout, bull trout, and mountain whitefish.
Winter
With literally hundreds of miles of groomed snowmobile trails, Lolo is a snowmobilers paradise. There are also ample opportunities for those that prefer cross country skiing or snowshoeing along the various trails.
Winter also provides its own unique Wildlife viewing, with various game species, both large and small, roaming the area.
Accommodation–Hotels and Lodging
Special Events in Lolo
Sept—National Public Lands Day—a day of arts, crafts education, and various other programs and activities.
Activities and other Points of Interest
Forests/State/National Parks/Wilderness Areas:
Museums/Historic Items
Nearby Towns/Cities
Related Articles
Latest in Lolo
With its wide open spaces and abundance of mountain ranges, Montana is a haven for biking…