Located between the Little Belt and Snowy Mountain ranges, tiny Judith Gap is home to many of Montana's most striking wind turbines and a small band of families, neighbors, and friends.
Like a pearl in an oyster, Judith Gap is centrally located for miles of exhilarating hiking, hunting, fishing, camping, and skiing.
With the Little Belt and Snowy Mountains on either side, the Upper Musselshell to the south, and the Judith Basin to the north, this quiet town is the heart of recreation in a state that values the outdoors.
While this gap was originally used for centuries by tribes indigeneous to the area, including the Blackfoot, Crow, and Cheyenne, rigorous and motivated homesteaders arrived at the turn of the 20th century to create a better life – a common Montana theme.
Like other places in the area, Judith Gap was named after Captain William Clark's beloved, Julia – or Judith – Hancock, the woman he married after his famed expedition around the continental United States.
And this tiny Wheatland County town may not be as big as nearby Harlowton or Lewistown, but it's created stable living and plentiful recreation for its residents.
Its minuscule school was built in 1911 and is still in operation today, illuminating the broader network of respect for Judith Gap's ancestral kin.
And as time passed, Judith Gap residents harnessed the notorious winds funneling their way through the mountain gap, creating the impressive Judith Gap Wind Energy Center in 2005.
Today, you can't miss these ninety monumental turbines as you drive along 191, a potent reminder of the area's relationship to the air, water, and land. Read on for some of our favorite attractions in the area!
The Best Hotels in Judith Gap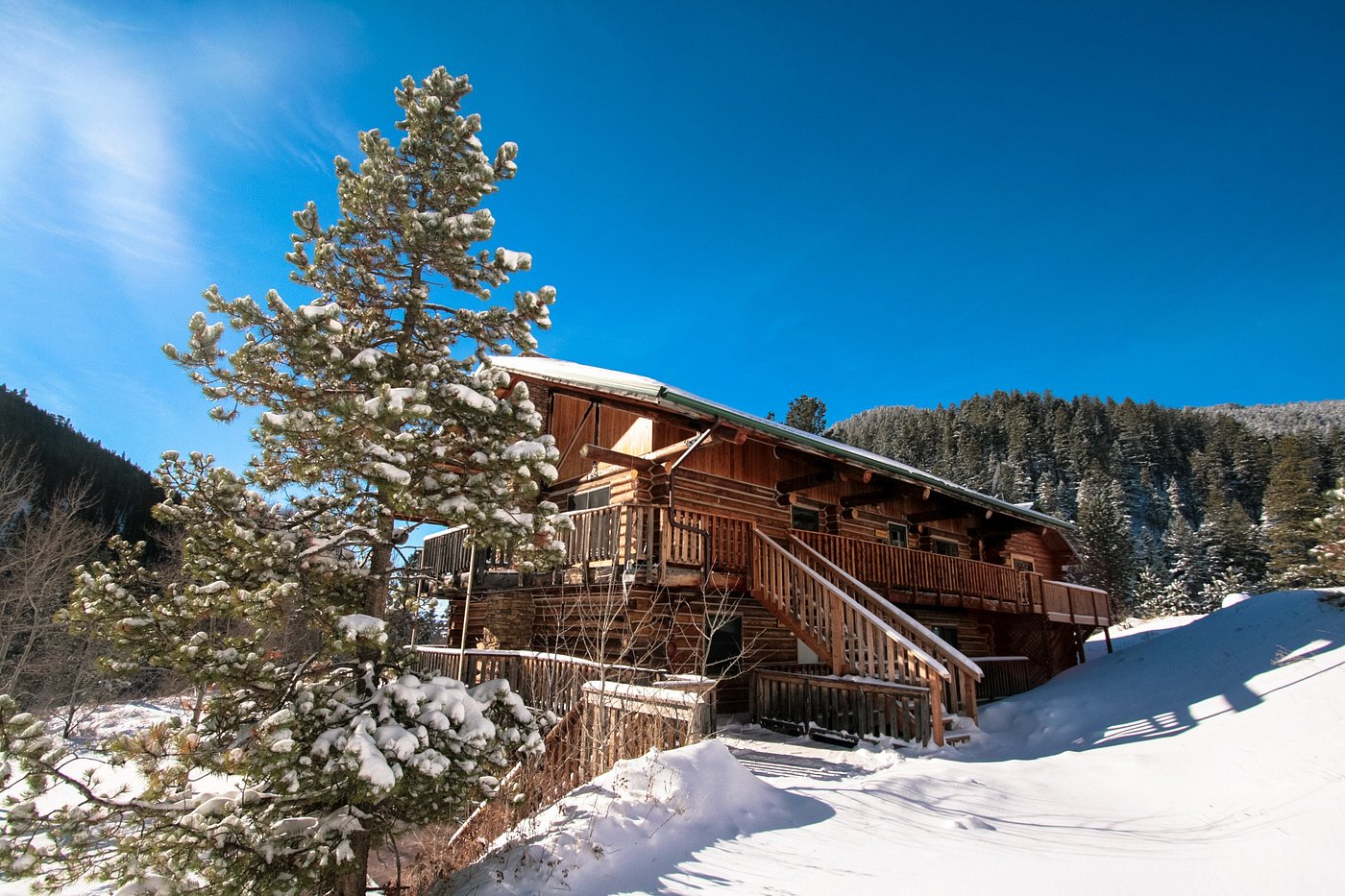 BEST OVERALL
Hiking
Banquet Room
Free WiFi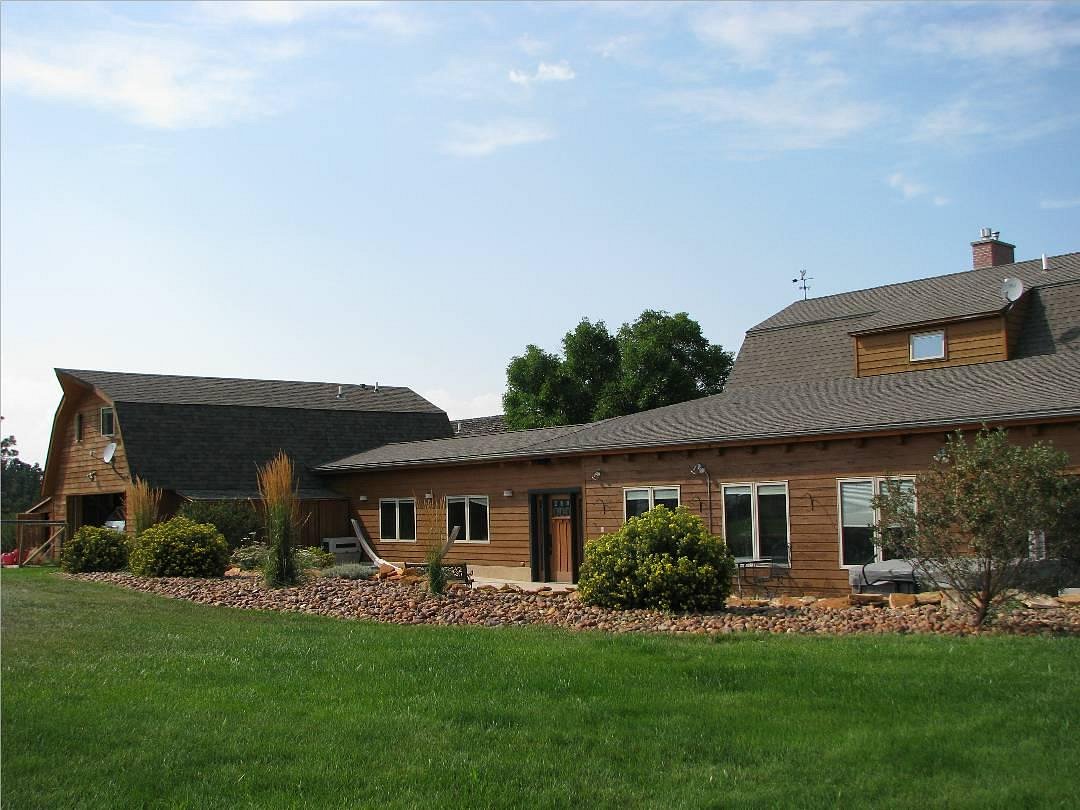 BEST FOR FAMILIES
Children Activities
Non-Smoking Rooms
Pets Allowed
Main Attractions
Ackley Lake State Park
Just a few minutes southwest of Hobson proper, you'll dive right into Ackley Lake State Park, an effervescent central Montana gem for locals and travelers alike.
Famed Montana and Old West painter Charlie Russell (yes, that Charlie Russell!) was deeply inspired by this area's surroundings, and it's easy to see why when you look at his paintings.
Ackley Lake State Park offers 290 acres of fishing, boating, swimming, camping, wildlife viewing, and being closer to nature. If you're a fisherman, these beautiful waters provide plentiful rainbow trout, muskie, and a solid break from the whims of society.
We love camping in Montana, and Ackley Lake Campground serves on all accounts, offering 26 first-come, first-serve rustic campsites next to the lake (Just don't forget your bug and bear spray!).
This quiet state park even has its own local club, nurturing the grounds and wildlife in ways that fill in the gaps the national park service can't provide. And, speaking of gaps…
Judith Gap Wind Farm
This list truly wouldn't be complete without mentioning the Judith Gap Wind Farm, which is phenomenal to drive through but even more fun to stop and explore.
An unexpected central Montana treat, this wind farm called Blade Park offers interesting exhibits on the history of the turbines, as well as a huge display of a blade donated to the city for educational purposes.
Over 60 feet tall, don't miss out on this unique opportunity to get close to a piece of this alternative energy source – yes, you can touch it!
But more than anything, this wind farm works well for stretching your legs to break up a long road trip after celebrating at the Harlo Music Project festival.
Recreation Activities
Silver Crest Winter Recreation Area
Visiting central Montana during the winter months? Check out the Silver Crest Winter Recreation Area, located in the northwest corner of the Kings Hill Winter Recreation Area.
This well-groomed spot is extremely popular for cross-country skiing and snowshoeing during heavier snowfalls, offering miles of exploration and engagement for all five senses.
And if you come during February, you just may get to experience Winter Trails Day, offering free skiing and snowshoeing lessons to get your feet ready for even more powder.
You can expect warm-up cabins and no skiing fees, but bring your own hot chocolate! Trust us – it's even better after a long day of gliding through the slopes. See you there next winter!
Jellison Place Campground
This sparkling campground will gladly get some dirt under your fingernails, and while we love its 10 campsites with picnic tables and fire pits, it really shines as a day-use area for ATVs and four-wheelers.
The Little Belt Mountains along the Lewis and Clark National Forest certainly won't disappoint if you're looking to get knocked around on an epic ride.
We'd definitely suggest bringing a vehicle capable of all-wheel or four-wheel drive, because you may hit some rocky spots along the way.
Then, camp in Jellison Place Campground with your buddies under the stars. Who knows – maybe a soak at Spa Hot Springs will be in order after all that jostling around. All part of the Big Sky Country adventure!
Accommodation
While Judith Gap doesn't have its own hotels, motels, or inns, we've gathered a few of our favorites in surrounding areas.
You can never have too many lodges and bed & breakfasts, so we'll highlight these cozy landing spots, as well as a few campground suggestions in the neighboring towns. You're in Montana, after all!
The nearest and dearest spot can be found in beautiful Harlowton – the Country Side Inn along Highway 12. They may not have lavish decor or a pool and hot tub, but this budget-friendly inn will keep you comfortable, relaxed, and ready to rock 'n roll for your next adventure.
Spacious, renovated rooms, in-room fridges, and cooling AC during Harlowton's summertime festival season – it's a great deal. And while they don't provide in-room coffee makers, the friendly folks at the front will gladly direct you to their free coffee and tea in the foyer, as well as all the best coffee in town.
We also recommend checking out the nearby Loco Creek Grill while you're passing through Harlowton for some exceptionally juicy burgers!
This rustic lodge spills out of the nearby Grass Range and provides a warm, comfortable stay on 80 acres of beautiful hiking trails and natural sites, including the Judith Mountain Lookout.
Their Lewis & Clark Suite and Yogo Rooms are perfect for traveling families, but we also love the more intimate Cozy Cabin, perfect for couples or anyone wanting a bit more privacy.
Unlike Country Side Inn, all spaces in the Judith Mountain Lodge offer in-room coffee pots (java enthusiasts unite!), but we just love that they have adventure and relaxation packages, from fishing and hiking to a romantic hot rocks massage.
If you're lucky enough to be in the area during the wintertime for some skiing, we highly recommend the Charlie Russell Christmas Train to get in the holiday spirit before returning to the lodge's cozy fire. Ahhh, vacation…
This charming bed & breakfast is just a few miles south of Lewistown, and we love its quiet, meditative atmosphere. It's hard to believe this spot is so close to town because it's nestled in a private little nook offering access to nearby hiking and biking trails.
Expect a warm Montana welcome from your hosts, who treat you like close friends with a delicious, satiating breakfast cooked by Christine, sweet dogs to cuddle with, and plenty of lively conversation.
The beauty at Pheasant Tales is that they respect your privacy and will gladly get out of the way so you can explore the ponderosa pines on your own terms. A gorgeous, life-enhancing stay!
While it's never a bad idea to wake up to a beautiful lake at Ackley Lake Campground, we've got a few other campsites in mind.
Head further west and you'll get to Indian Hill Campground and Fred M. Ellis Memorial Campground, or travel east into the mountains and you'll hit Crystal Lake Campground (Absolutely beautiful!).
You already know we've got a soft spot for Jellison Place Campground, but we're big fans of the Yogo RV Park in nearby Hobson.
It's family owned and operated, but more than that, it's quieter than other crowded areas, making it ideal for a night under the stars. Don't forget to pack your telescope!
Special Events
Being so close to Harlowton and Lewistown, Judith Gap residents are lucky to get their fill of community events, from interactive music festivals to Christmas trains and more. Check out some of our favorite activities come snow or shine!
Activities Near Judith Gap
Cities
Garneill, MT (5 miles)
Straw, MT (13 miles)
Harlowton, MT (18 miles)
Moore, MT (23 miles)
Hobson, MT (28 miles)
Shawmut, MT (32 miles)
Lewistown, MT (38 miles)
Checkerboard, MT (55 miles)
White Sulphur Springs, MT (76 miles)
Roundup, MT (85 miles)
Recreation Activities
Jellison Place Campground (Judith Gap, MT)
Grandview Trailhead (Moore, MT)
The Big and Little Snowy Mountain Range (Moore, MT)
Acton Recreation Area (Broadview, MT)
Judith Basin County Museum (Stanford, MT)
Upper Spring Creek Fishing Access Site (Lewistown, MT)
Indian Hill Campground (Hobson, MT)
Central Montana Museum (Lewistown, MT)
Cascade Falls Trailhead (Moore, MT)
Crystal Lake Campground (Moore, MT)
City Parks & Pools
Chief Joseph Park (Harlowton, MT)
City of Harlowton Swimming Pool (Harlowton, MT)
Joanna Memorial City Park (White Sulphur Springs, MT)
Roundup City Park (Roundup, MT)
Hobson Swimming Pool (Hobson, MT)
Lewistown Swimming Pool (Lewistown, MT)
National and State Parks
Local & Nearby Favorites
Bar 100 (Judith Gap, MT)
In the Gap (Judith Gap, MT)
Loco Creek Grill (Harlowton, MT)
Full Curl Smokers (Hobson, MT – Huge crowd pleaser!)
Barky's Bar and Casino (Harlowton, MT)
Eddie's Corner (Moore, MT)
Tall Boys Tavern (Hobson, MT)
406 Cafe (Lewistown, MT)
Sun Dog Coffee Company (Harlowton, MT – Large menu for lunch and breakfast!)
El Rancho Alegre (Lewistown, MT – Great nearby Mexican!)
Musselshell Steakhouse (Martinsdale, MT)
Related Articles