Centered in the heart of Big Sky Country, Harlowton lies within the Montana Plains of Wheatland County.
Once home to Blackfeet and Crow Indians, this area is exceptional in its archeological findings and artifacts, from dinosaurs to pictograph sites.
While Harlowton was founded in 1900 as a station stop on the Montana Railroad, today it's a tight-knit town, beloved for its fishing along the Musselshell River and numerous hikes through the nearby Lewis and Clark National Forest.
Read on to learn more about beautiful Harlowton, a place to relax and call home.
The Best Hotels For Harlowton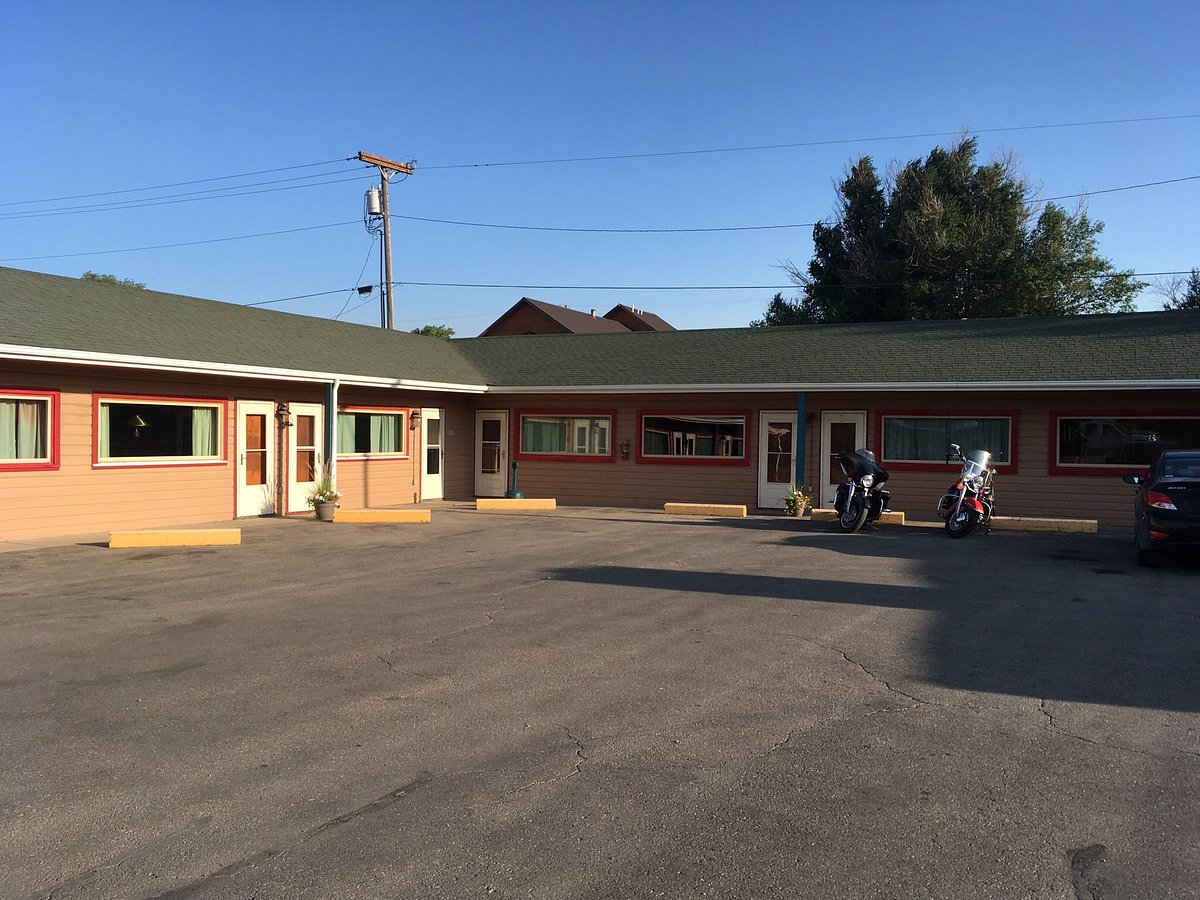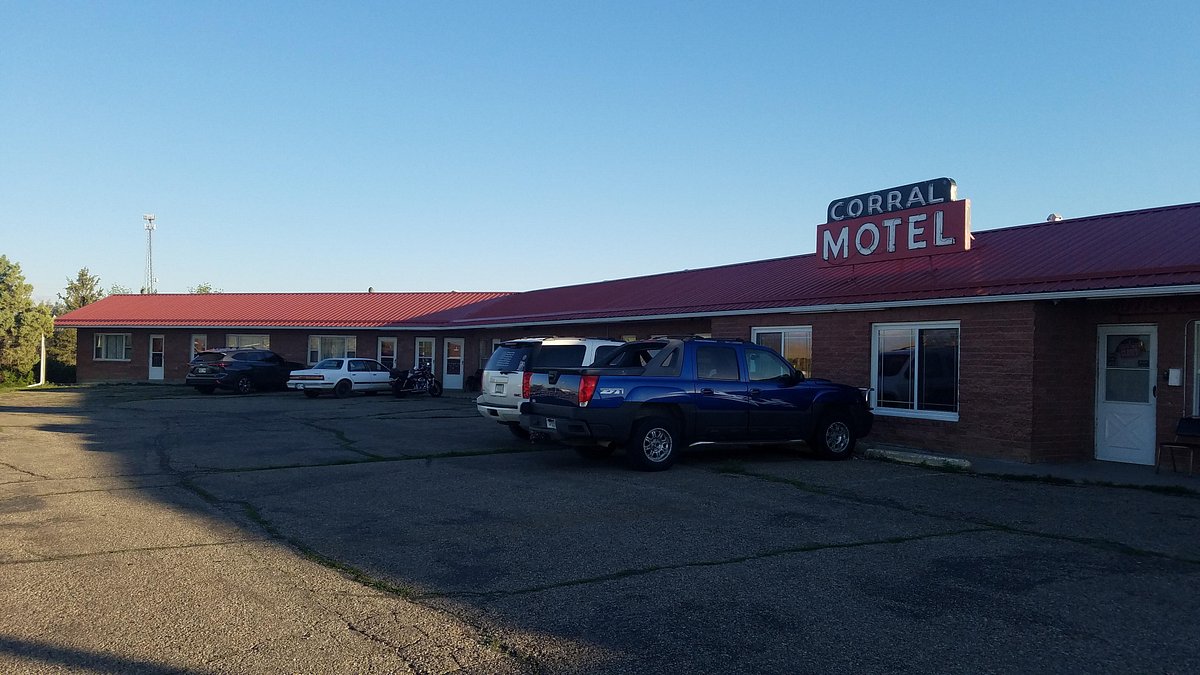 BEST FOR COUPLES
Pets Allowed
Kitchenette
Free Wifi
Main Attractions
The Uppershells Museum
This 1909 two-story limestone building is sure to surprise you and the whole family! Home to the area's precious dinosaur find, Ava, as well as native artifacts, arrowheads, a 1950s room, and historical photographs, The Uppershells Museum is a great starting point for any visitor to Harlowton.
Visitors especially love the Old West saloon bar, 2000-year-old buffalo skull, and horse-drawn hearse with a skeleton!
Harlowton Milwaukee Depot Museum
Next on the list: the Harlowton Milwaukee Depot Museum. Built in 1908, this depot-turned-museum shows how the Milwaukee Road was paramount to the success of the state of Montana.
While passenger service was discontinued in 1961, the space now features informative exhibits and actual items on display – the Vintage Cart and Fairmount Speeder being high on the list of things to see.
Once you're done exploring the museum, head over to Galey's Brewery for a cold drink and some live music! Try the Harlo Music Project Lager, named after the brewery's annual festivities, or any other of their refreshing beverages.
Jawbone Creek Golf Course
Looking to hit the links while you're in town? The Jawbone Creek Golf Course is a fantastic 9-hole alternative to Harlowton's numerous hiking, camping, and fishing activities. And here's an interesting fact: Jawbone Creek is the only course known to enclose a cemetery. Spooky!
Check out their website for up-to-date rates and rentals, as well as their course map.
Recreation Activities
Chief Joseph Park
Named after the celebrated Nez Pearce tribal leader, this park is the perfect area to stretch your legs!
Yes, it's a campground with 10 sites, but many come here for the kid-friendly playground, day fishing for the adults, and picnic tables for everyone. Because of its close proximity to town, this spot is perfect for someone craving nature and creature comforts.
Trails, Trails, Trails
There are multiple trails in and around Harlowton that are excellent for beginning and advanced hikers – and everyone in between.
The Neil Connection Trail (3 miles) is well-traversed by mountain bikers, while the eastern Haymaker Canyon Trail drops down into the Haymaker Canyon, the longest in the Musselshell District.
If you're looking for an even more challenging route, check out the 13.5 mile East Fork Spring Creek Trail. Wherever you choose, make sure to bring your camera for picturesque views!
Once back in Harlowton, check out local mom-and-pop favorite Loco Creek Grill for great service and an All-American lunch.
Harlowton Fishing Access Site & More
This list wouldn't be complete without providing a few locally approved fishing options!
Surrounded by mountains and plains, Harlowton is an ideal spot to relax with family and friends on the water. The aptly named Harlowton Fishing Access Site boasts 5 acres of beautiful waters on the Musselshell River – available for day use only.
For a more private, shaded retreat from the city, check out Selkirk Fishing Access Site, featuring 6 sites and a swimming area. Or, head over to Deadman's Basin Fishing Access Site. Don't let the name deter you: this location is thriving – and great for winter ice fishing.
Accommodation
In town for a fishing trip with your buddies, or driving through on your way to Ackley Lake State Park? Harlowton has plenty of options to get your beauty rest, from a mansion-ranch to an inn to a tipi.
Below are a few reliable and comfortable options:
The Barnsion – Yes, the Barnsion is exactly what it sounds like, folks! Sure, it may be a wedding destination spot, but this huge ranch also offers three rooms, two cabins, and one luxurious outdoor space. You'll love the romantic crackling fire, but be sure to dip your toes into the American Fork Creek that runs through the ranch. Trailer and tent camping is available on the grounds, and The Barnsion also features two authentic tipis for accommodations. One last bonus recommendation: grab your morning coffee for a walk along the ranch's well-marked trails. This ranch has it all!
Country Side Inn – If you're looking for somewhere comfortable, affordable, and family-friendly, the Country Side Inn just may be your best bet. Known for its homelike hospitality, this inn offers in-room refrigerators, cozy king and queen beds, and renovated bathrooms. Right next to a grocery store and close to Sun Dog Coffee Company, you'll be all set for the next leg of your adventure.
Corral Motel – This quaint spot off the highway provides the perfect jump-off to Montana hunting and fishing sites. Several family units and a budget-friendly environment make this motel an easy option. Dogs allowed!
Special Events
For a town its size, Harlowton has a surprising number of events to keep you entertained!
Of course, you should check out the annual rodeo in July, but a more recent success story is the Gally's Brewing-supported Harlo Music Project, which features live music, camping, beer, crafts, and your new best friends.
April – Harlowton Kiwanis Show
July – Annual Rodeo
July – Wheatland County Youth Fair
June & August – Harlo Music Project
October – DogToberfest!
December – Annual Craft Fair
Activities Near Harlowton
Cities
Recreation Activities
LEGO Building Club (Great for kids!)
Jellison Place Campground
Crystal Lake Campground
Bair Family Museum (Martinsdale, MT)
Big Springs Trout Hatchery & Park (Lewistown, MT)
City Parks & Pools
Chief Joseph Park
Deer Park
Fischer Park
City of Harlowton Swimming Pool
National and State Parks
Local & Nearby Favorites
Gally's Brewing Company
Loco Creek Grill
Sportsman's Steakhouse & Lounge
Graves Hotel (Historic location with great food!)
Sun Dog Coffee Company
Tomlinson Mercantile
Diana's Quilt-N-Things
Related Articles