Roundup, Montana is a small city in Musselshell County, about a three-hour drive from Montana's capital, Helena.
It's best known for its geographic design, perfect for herding cattle. Roundup is in the valley next to the Bull Mountains, part of the Rocky Mountains. Musselshell River, 340 miles long, runs through the city.
The average temperatures in Roundup vary from a low of 17° Fahrenheit to a high of 87° Fahrenheit. Winters are long, freezing, and snowy, and summers are short, warm, and dry.
During the 19th century, Roundup was the trailhead for the Great Centennial Cattle Drive, when cattle were driven through the Western states to be shipped out East. The valley's geography made it perfect to "round up" cattle for the long journey.
Roundup served as a place to work and live for pioneers and coal miners. Coal and agriculture maintained the town's economy, which you can learn more about at the Musselshell Valley Historical Museum.
In this article, you will learn about all the fun and exciting things to do in Roundup and places to stay, and events you can look forward to from this historic Montana town.
The Top 3 Hotels in Roundup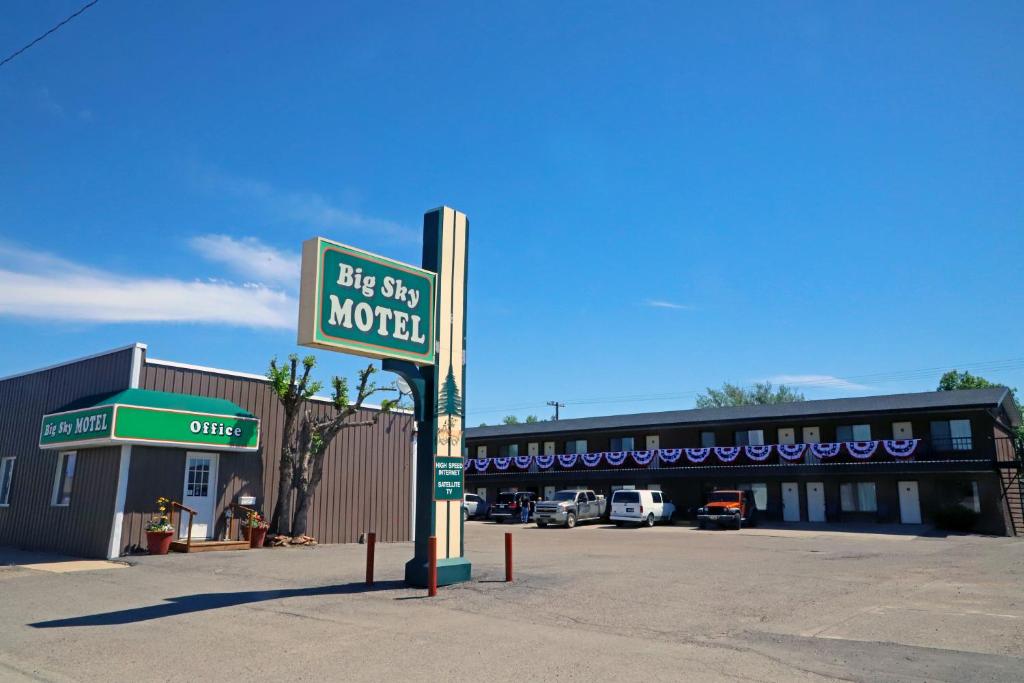 BEST OVERALL
Non Smoking Rooms
Luggage Storage
Barber/Beauty Shop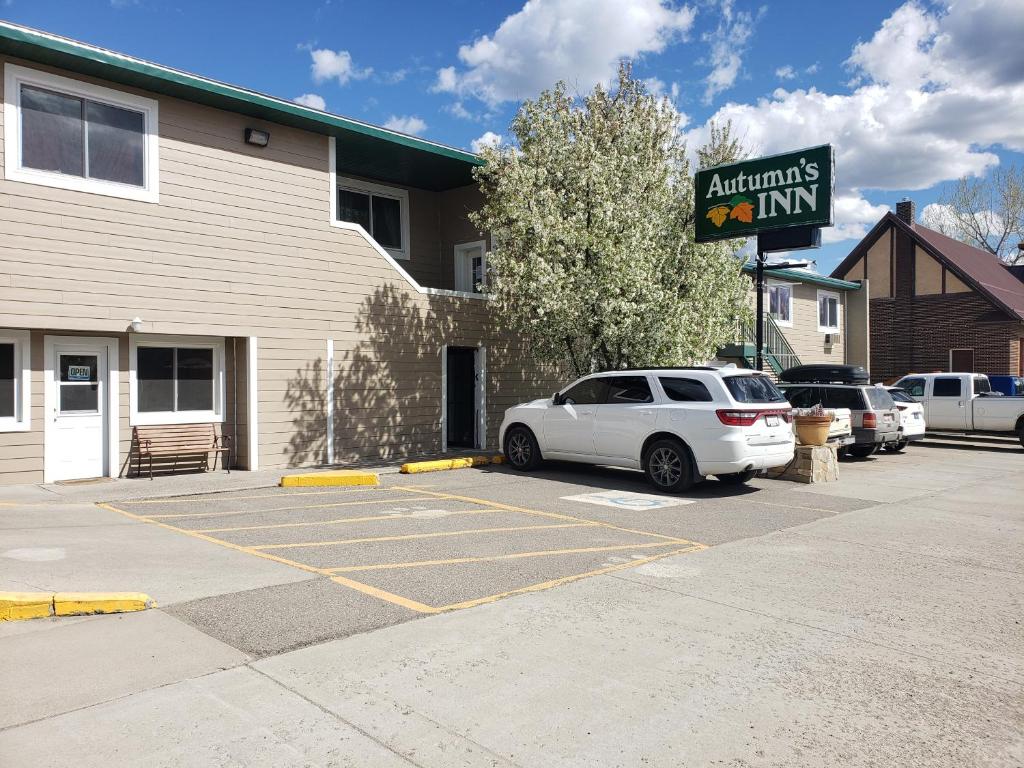 BEST FOR COUPLES
BBQ Facilities
Facilities for Disabled Guests
Picnic Area
Main Attractions
Specialty Shopping
What small town is complete without charming country stores lining Main Street? Stop by these fun local shops and pick up a souvenir!
Bull Mountain Trading Company is a Roundup treasure featuring a store and an old west museum. In the back of the shop, there are wildlife mounts, old photos, and clothing from times past hung on the walls.
The sign out front advertises guns, saddles, gifts, and souvenirs for sale. Come in and try the local huckleberry products!
The Sellar's Place is Roundup's spot for fresh flower arrangements and local art. Stop in a shop for handmade gifts, seasonal flowers, and artwork by Montana artists.
Roundup Market on Main is a farmers market that runs from July through September at the end of Main Street—featuring fresh produce, delicious food, refreshing drinks, handmade jewelry, and art.
They often have live music from local bands and food trucks serving seafood to BBQ.
Local Montana artist Coila Evans runs Coila Evans Gallery & Studio. Her gallery features her artwork alongside other local artists such as sculptors, painters, and jewelry makers.
Her oil paintings feature prairie landscapes and wildlife, which fit Montana homes perfectly.
Historical Sites
This valley has a rich history dating back to Native American tribes and pioneers. Check out some of these historical sites while you're in town.
Musselshell Valley Historical Museum is open from May through September and features over 7,000 square feet of old west recreations. See what life was like for cowboys and coal miners, including how they lived and where they shopped.
The museum is complete with an original log cabin built by English lords. Admission is free; donations are encouraged.
Cow Country Historical Marker is on U.S. 12 near Horsethief Creek Road and the post office. Come by and take a picture at this historic site that honors and remembers the cowboys of old.
Roundup Historical Walking Tour – learn about Roundup's Western history in this eight-block tour, featuring local shops, schools, hospitals, and churches.
Learn more about this town's history and 19th-century buildings.
Parks
Explore nature in Montana while relaxing with your family at these Roundup parks.
Roundup City Park is an excellent place for family fun. Take your kids to the playground, tennis courts, or soccer field. There is also a small stage where local musicians come and play. Bring a picnic blanket and a cooler!
Roundup Community Pool is next door to City Park and is free to the public. Cool off in the pool during the summer and enjoy water aerobics or take swim lessons for an affordable price. When you finish swimming, check out the softball fields!
Bars and Casinos
Wet your whistle and unwind at these small-town bars and casinos.
Maverick Bar & Casino is a Roundup staple. Maverick is a small town bar serving pizza and sandwiches, where you can watch the game and play some slots. Next time you're in town, play some pool and have a glass of beer.
Come hang out with friends, shoot pool, or sing karaoke at the Keg Bar. They have a great drink selection and friendly service! If you need some food to go with your drink, head over to Grand Bar and Restaurant, grab a sandwich for lunch or a steak for dinner.
Try Arcade Sporting Goods and Bar for drinks, dancing, and live music!
Recreation Activities
Camping
Cow Belles Campground is located on Roundup's fairgrounds and allows for picnicking and overnight camping. There are many shady trees on level land, perfect for pitching a tent or parking an RV.
The campground is free to use, although they do encourage donations. Whether passing through for the night or staying for a week, Cow Belles is a great spot.
Hiking and Hunting
Explore big sky country at the Lake Mason National Wildlife Refuge. Lake Mason is a 30-minute drive from Roundup, and they allow for big game and migratory game hunting. You can also go hiking or observe wildlife and take photos.
Go hiking on Heritage Trail and Riverwalk, next to the fairgrounds. Take in the sights and sounds of Musselshell River.
Golfing
Are you looking for a nearby tee time? Check out Pine Ridge Golf Course in Roundup, close to Main St. Golf season in Montana typically runs from May through October, and Pine Ridge is open daily from 7 A.M. to 9 P.M.
Come to relax for the day on 2,800 yards of the golf course with nine holes.
Accommodation
Are you searching for a place to stay in Roundup? Book a room at these top hotels in the area!
Special Events
These are the most popular events in Roundup every year!
Activities Near Roundup, Montana
Cities
Casinos
Museums
Parks
Related Articles
Latest in Roundup
A tributary of the Missouri River, the Musselshell River lies east of the Continental Divide in…