Sitting on Rock Creek in between Billings and Red Lodge, Joliet, Montana is a special little town with fantastic access to swimming, fishing, hiking, and a great historic residential district to boot.
Without a doubt, the area's crown jewel is the beautiful Cooney Reservoir State Park, a popular recreational spot in all four seasons. Into fishing? There's plenty of walleye and trout to go around – just watch out for the whizzing jet skis during the summertime!
Located in Carbon County, Joliet is technically aligned with the greater Billings area, but like so much of Montana, it has its own beauty, charm, and hospitality, from the well-known Botts Family Hotel to its hometown favorite, Jane Dough's (Try one of their caramel rolls!).
Step a bit further west and you'll get to the fantastic Museum of the Beartooths, a brimming collection of local histories that provide valuable context for these south-central Montana plains.
Heading back into Joliet, you'll be entertained by the town's roadside metal sculptures created by resident artist Charles Ringer – our favorite is "The Snow God!"
Originally Crow, Salish, and Cheyenne land, the town named for Joliet, Illinois was built as a shipping point for its abundant produce along the railroad, and its first post office popped up in 1893.
Unsurprisingly, Joliet continues to grow, building a community with beer festivals, craft fairs, and car shows.
Grab your fishing pole and let's head to Rock Creek and talk about some of our favorite things to do in Joliet and the surrounding areas!
The Top 3 Hotels in Joliet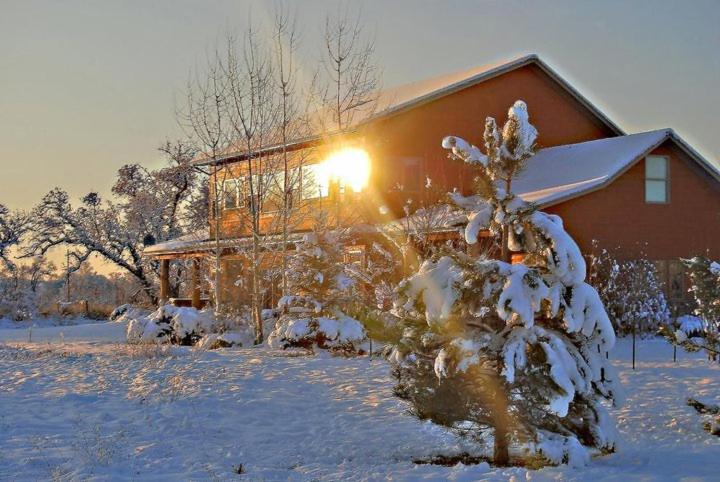 BEST FOR FAMILIES
Picnic Area
Free WiFi
Board games/Puzzles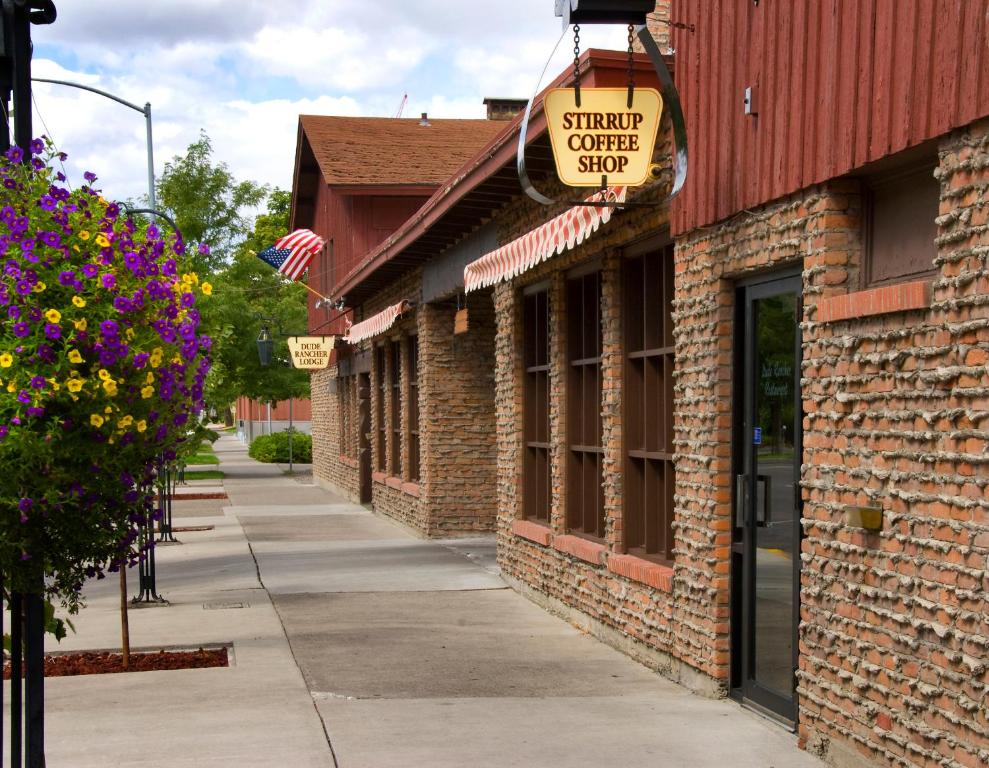 BEST BUDGET HOTEL
Pets Allowed
Free WiFi
Tea/Coffee Maker in All Rooms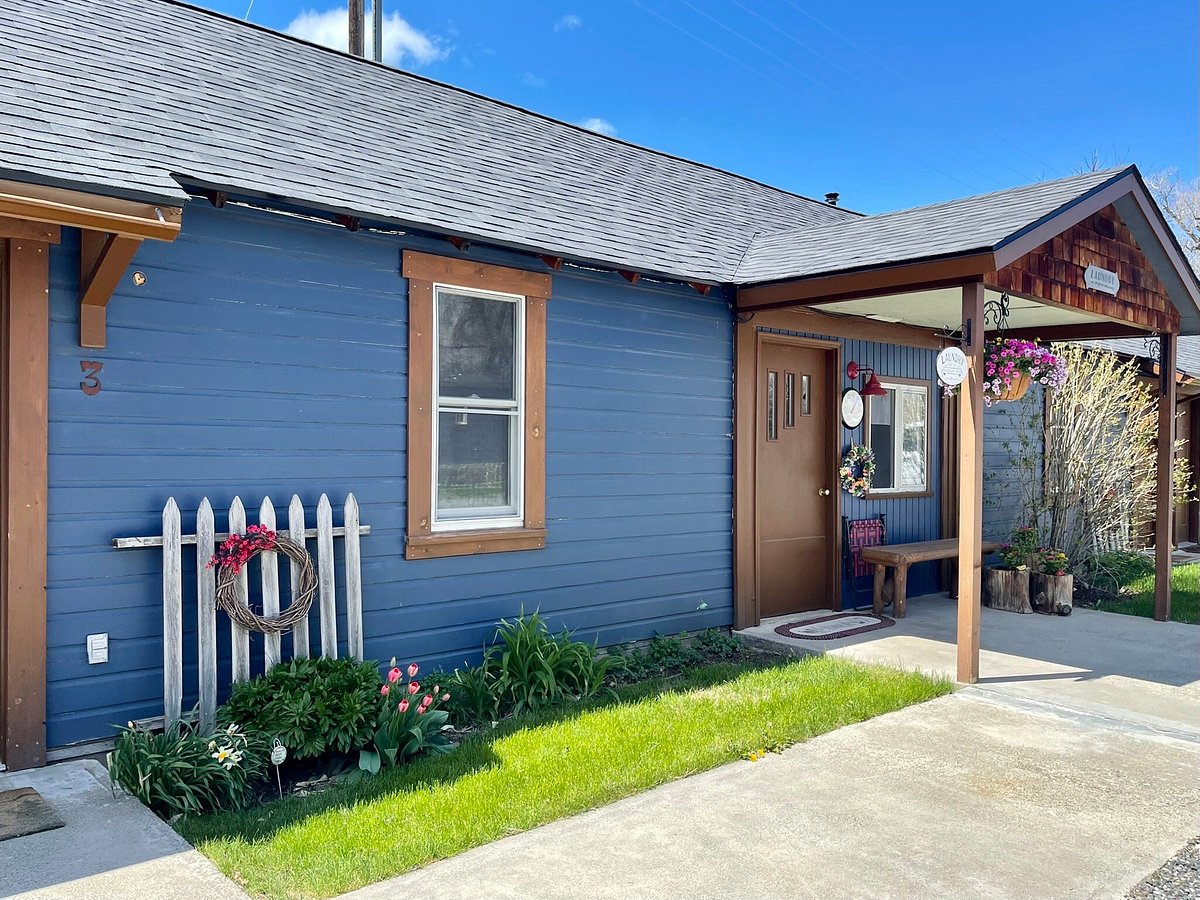 BEST FOR COUPLES
Self-Serve Laundry
Free WiFi
Pets Allowed
Main Attractions
Cooney Reservoir State Park
This gorgeous south-central Montana state park is the place to be during the summer! Cooney Reservoir State Park offers plentiful walleye and rainbow trout fishing, recreational swimming, motorized and non-motorized boating, and – best of all – five expansive campgrounds with 82 campsites in total.
While Cooney was established as a state park in 1970, it was originally used as a dam starting in 1937, providing clean and fresh water to nearby Montanans.
These days, water sports reign king and queen at Cooney, from stand-up paddle boards to jetskis to wakeboarding.
Be prepared to share the waterways if you're lucky enough to visit in the summer! But since Cooney is open year-round, it also provides thrilling ice fishing opportunities for a girl's or boy's trip.
With this in mind, the park offers three boat ramps with docks, as well as a fish cleaning station at Red Lodge Arm. Visit Cooney Reservoir's website for more information on camping, and let us know how many fish you catch!
Museum of the Beartooths
One thing's for sure: we love the Museum of the Beartooths here at Discovering Montana! They've got a great collection of exhibits that'll satisfy history buffs, children, and everyone in between, and they've really got a handle on preserving their rich local history.
Their fantastic Apsaalooke exhibit shares the oral histories and well-contained artifacts of the native peoples that have lived in the area for centuries, long before homesteaders arrived.
We also love the Oregon Trail-esque Covered Wagon exhibit that shares – in detail! – the unique belongings of people passing through and living in south-central Montana, as well as the schoolhouse exhibit and mercantile exhibit.
The Museum of the Beartooths also has a well-stocked gift shop and outdoor area with a caboose for kids to enjoy, but more than anything, it's clearly here because of the Stillwater Historical Society's fierce dedication to ensuring everyone has access to their past.
Their hours change with the seasons, while the museum itself is free. (Donations are appreciated!)  Highly recommended!
Recreation Activities
Sundance Lodge Recreation Area
Open year-round, this day-use-only recreational area in nearby Billings offers phenomenal hiking, mountain biking, wildlife viewing, and wildlife photography.
Why do we love it so much? They allow and offer horseback riding on designated trails – yeehaw! – and it has a great mix of cottonwood groves and meadows at the confluence of the Clarks Fork and Yellowstone Rivers. Good views for a picnic, we say!
The Sundance Lodge Recreation Area has a fascinating naming convention: Laurel High School students named this site when it transformed from a ranching site into publicly accessible land.
The Crow name for the Clarks Fork River is Ashkissihipouoo, translated to "where the Sun Dance Lodge was run over," referring to an incident where a sundance lodge was run over by a herd of buffalo.
While we don't recommend running over any sundance lodges, this is a great spot to run your mountain bike over wild terrain. Enjoy the scenery!
Fishing with Stillwater Anglers
If you're looking to be expertly guided in fly fishing floating trips around the Joliet area, we recommend a full or half-day trip with local powerhouse Stillwater Anglers.
They'll share their best secrets and favorite places to catch rainbow and brown trout and enjoy the calming – or at some points, raging – waters of the Stillwater and Yellowstone Rivers.
Stillwater Anglers guides are extremely passionate about bringing fishing to all people, no matter your skill level or age. Some of the most patient guides around, they've got their hospitality and organization down to a T.
If you'd rather fish on your own, we recommend the nearby Indian Fort Fishing Access Site or the Billings-located Duck Creek Fishing Access Site.
Silver Run and Inner Basin Trailheads
Heading closer into the Custer Gallatin National Forest, there are quite a few trailheads to hit up, whether for hiking, biking, or picnicking – and you know we've got a couple of favorites.
Check out the Silver Run Trailhead, a 5-mile loop trail that takes you through a beautiful pine forest and gorgeous wildflowers. Silver Run is perfect for releasing some canine energy, an easy loop for your furry loved one.
On the other hand, we also love the Inner Basin, which runs along Basin Creek and leads you to a waterfall. Just don't forget your bear spray, and you're good to go!
Accommodation
Everybody in Joliet will gladly steer you towards their crown jewel, the Botts Family Motel, but we wanted to provide a few alternatives for varying levels of Big Sky Country adventure. Let's get into it!
Family-owned and operated, the Botts is a local mainstay that offers 10 large rooms with noticeably comfortable beds and towels, three of the rooms being kitchenettes for the cooks out there!
While Botts doesn't take online reservations, you can easily call ahead to make a reservation, and they'll make sure you've got a programmable coffee pot ready to go. A great, quiet spot to recoup after a fishing trip!
This intimate setting along the Yellowstone River is just a few miles northwest of Joliet, and we think it's got everything for a memorable Montana adventure. With plenty of wildlife to share the river access with, Yellowstone River Lodge also offers trails and swimming over more than 50 acres.
We love their three cabins and four guestrooms, but our favorite stay is the largest, the Whitewater Cabin. And beyond all of this, the Montana native owners are kind and accommodating, exactly the type of people you'd want owning land as beautiful as this.
This is a low-key Billings accommodation with a paranormal twist: apparently, the rooms have seen some, um, activity. But don't let that spook you!
This three-star lodge offers 56 comfortable rooms with western-themed furnishings, as well as their own restaurant and close proximity to Wild Ginger, our favorite steakhouse and sushi spot in Billings. A win-win!? We'll take it!
Looking for something a bit more grounding? (You may need it after all that paranormal activity!) Itch-Kep-Pe Park offers 30 tent and trailer campsites, as well as restrooms and potable drinking water.
But our favorite part about this city-run park is its water activity – it's easy to relax in or on the water here, whether you're boating, swimming, or fishing. Itch-Kep-Pe is free, but donations are greatly appreciated in order to keep the grounds clean for future customers.
Special Events
Joliet has its own Brewfest, craft fair, and car show, but locals also venture into neighboring towns and cities for even more fun.
The Magic City Blues Festival in nearby Billings often draws crowds from the greater Billings area, as well as the humongous Montana Fair and Rodeo and smaller Carbon County Fair in Red Lodge.
Activities Near Joliet
Cities
Recreation Activities
Itch-Kep-Pe Park (Columbus, MT)
Indian Fort Fishing Access Site (Reed Point, MT)
Zimmerman Park (Billings, MT – great for mountain biking!)
Duck Creek Fishing Access Site (Billings, MT)
City Parks & Pools
Joliet City Park
Joliet Memorial Park
Laurel Community Swimming Pool (Laurel, MT)
Bridger Pool (Bridger, MT)
Rose Park Pool (Billings, MT)
National and State Parks
Local & Nearby Favorites
212 Bar & Grill
Jane Dough's (Very popular!)
J Bar & Grill
Black Brew Coffee House
Frontier Bar
Edgar Bar (Edgar, MT)
Bearstone Cafe (Columbus, MT)
Last Chance Pub & Cider Mill (Billings, MT)
Related Articles