Located between the Yellowstone River and the Rims, Billings is a great starting place for exploring the finest of the West's attractions, witnessing festivals, going shopping, and trying a variety of foods.
From bronco-busting rodeo excitement to relaxing activities like fishing and hunting; you'll never be bored when you visit.
You will find fascinating history, stunning natural wonders, friendly locals, and many unique places to stay in Billings, Montana. Spend some time outdoors, with binoculars in hand, and watch Montana wildlife or head on an adventurous hike in the mountains. Billings, Montana, has an adventure waiting for everyone.
Whenever you are preparing for a trip, you should have a rough idea of where you plan to stay before leaving home. Considering a trip to Billings? We can help you find a unique place to stay in Billings that is ideal for your needs.
12 Unique Places to Stay in Billings
You might want to choose a more touristic location if you're a first-time visitor to Billings, Montana, whereas solo travelers might find a local neighborhood to be more intriguing. Accommodation is expensive in areas that have a lot for you to see and do within walking distance.
Located in the heart of Billings, barely a mile away from exit 447 on I-90, it has taken Billings Trailer Village RV Park 47 years to establish itself as a sought-after destination RV park. Off the freeway, it's a breeze to get to this spot. The noise from the highway is barely audible, except for the occasional motorcycle.
No matter what your RV needs are, Billings Village has 69 spots to accommodate you year-round. There are two washing facilities, a payphone, showers, a playground, and free cable and Wi-Fi at the campground.
Shopping centers and downtown Billings are both within easy driving distance. It's not ideal for extended stays due to the lack of picnic tables. However, it is an excellent choice if you're only staying for one night and want to be close to the town's facilities.
Located on the picturesque Yellowstone River, the World's First KOA is famous for its historic surroundings. The spacious, manicured patio sites of the campground offer a tranquil setting from where you can take in the epic scenery.
These lavish sites can accommodate even the largest RVs, and have all the necessary amenities, umbrella tables, porch swings, free wi-fi, and more!
Visitors interested in history can visit Pompey's Pillar National Monument, where explorer William Clark etched his initials on the pillar in 1806.
To make the most of your summer in Billings, visit Pistol Pete's Outdoor BBQ for a hearty Western supper. Then shop the campground store's selection of Montana handicrafts for a souvenir to remind you of the most unique places to stay in Billings. Near the campground, you can go fishing, riding, or hiking.
At all the unique places to stay in Billings, you never know what to expect. The Dude Rancher Lodge in Billings, Montana, is one of the state's spookiest motels.
One of the founders of the hotel, Annabel, is believed to haunt the hotel. Rooms 223, 224, and especially 226 have been linked to paranormal activity since they had belonged to Annabel's grandson, who took over the hotel when she died.
This lodge is quite family-friendly and has a total of 56 fully furnished guestrooms. They also have pet-friendly rooms available, so you don't need to worry about leaving your furry friends at home. Children under 18 years of age can stay for free.
The facility offers the most convenient Billings Logan International Airport lodging because of its location in the middle of the commercial district. The central position of this historic hotel makes it easy for travelers to get around town.
Along with families, history buffs will enjoy the lodge's proximity to prominent historical locations. The Alberta Bair Theater and the Parmly Billings Library are both just a short walk from the lodge.
Montana State University and the well-known MetraPark, which organizes a variety of entertainment events throughout the year, are only two miles away.
At the foot of the iconic Rimrocks, Boothill Inn welcomes you with warm Montana hospitality. Take advantage of the Boothill Inn's location as a jumping-off point for exploring the many attractions in the area.
In Billings, there's something for everyone – from historical attractions like Pictograph Caves to the always-popular Brewery Walking Trail.
The Boothill Inn is a 3-star establishment, but its amenities deserve 5 stars! Their goal is to go above and beyond your expectations every time. Hence, they provide a wide range of free services like a breakfast buffet, free wi-fi, an indoor pool, and more.
A courtesy van to take you to nearby attractions, restaurants, downtown, and shopping centers.
Billings, Montana's gateway to Yellowstone National Park, is a great place to kick back and relax. The Hampton Inn & Suites in Billings West I-90 hotel is conveniently located near shopping, dining, and entertainment centers. It provides easy access to I-90 and is a great starting point for your travel plans around Montana.
Travel back in time with a community that honors the "old west" while maintaining a modern aesthetic for comfort. Set out on your journey by visiting Pictograph Cave State Park, an ancient archaeological site where you'll find cave drawings dating back 2,000 years.
Visit Pompey's Pillar Rock near Custer's Battlefield or take a tour of the historic Moss Mansion – all of which are just minutes away from Hampton Inn.
The adventures don't stop there. You can also visit the Rimrock Mall for some retail therapy or play a round of golf on a nearby course, all of which are within a ten-minute drive. The Metra Park center, theatres, restaurants, and other attractions are all within walking distance of this Billings hotel.
Go sightseeing at Yellowstone National Park or the historic Little Bighorn Battlefield for a quick weekend getaway.
In 2009, Chris and Mike Nelson, two brothers from Billings, began the process of restoring the Northern Hotel to its former glory as the cultural center of the city.
When it comes to celebrating life's milestones and getting together with friends, the Northern is still one of the most unique places to stay in Billings.
You can choose from a wide range of rooms to fit your unique taste. The Classic rooms are furnished with a king bed or two queen beds, based on your preference. Depending on the size, suites can contain one, two, or three bedrooms, with a king, or two queen-sized beds.
The Northern Hotel provides a variety of rooms to choose from, so no matter what your requirements are, your comfort is their priority.
To top it all off, their 160 luxurious rooms and suites feature custom-designed features. Cushioned headboards, walls featuring prairie scenery, and Western-inspired accents soothe your senses while you enjoy your staycation at the coziest slice of Billings.
Guests staying at the Northern Hotel can choose between two restaurants, each with its distinct menu and ambiance. If you're looking for a classic diner with a modern touch, try Bernie's Diner for breakfast or lunch. A great place for drinks and dinner is TEN, which offers fine dining expertly crafted using recipes that are bound to captivate your senses.
Located in downtown Billings' historic center, the Carlin Hotel is a long-term stay hotel. It can be found on Montana Avenue within walking distance of other large hotels, government buildings, fine restaurants, and entertainment venues.
There is weekly maid service and a laundry facility on-site at the motel. The building has an elevator for people with disabilities to use.
In 1910, the Carlin Hotel was founded as a first-class hotel for railroad travelers. The establishment has undergone extensive renovations to elevate it to a first-class level. Amid Historic Montana Avenue's rebirth, the hotel plays an integral role. It is also worth noting that the Carlin Hotel Event Center is situated in the same building.
A small walk down the block will take you to the McCormick Café where you can grab a delicious breakfast or lunch. End your day with dinner at the Rex Restaurant and Bar.
Additionally, there are several antique stores and art galleries along Montana Avenue to explore.
Featuring an indoor waterfall and plenty of foliage in the lobby, the C'mon Inn Billings is one of the most unique hotels in the area and offers a healthy combination of relaxation and engaging activities.
The hotel is located along the I-90 and is only a short distance from many of the city's top attractions, shopping centers, restaurants, and other travel services. Still, one of the greatest draws the C'mon Inn boasts is the myriad of onsite services available directly on the facilities.
Along with its exotic forest-inspired lobby, the hotel boasts an extensive exercise room, an engaging game room for the family, a business center well equipped for those that need to work during their stay, and a large aquatic area with an indoor heated pool, a baby pool, and five hot tubs.
However, the luxury does not end with the hotel's public areas. Each of the C'mon Inn's 81 rooms features a private bathroom with a bath and hairdryer, a flat-screen TV, air conditioning control, and a complimentary breakfast.
All rooms at the C'mon Inn feature a single King Bed, with select rooms boasting private balconies. Rooms start at $144 per night for two people. Guests can be added to a reservation for an additional charge.
Located along the I-90 at the southern edge of the city, the Montana Trailhead Inn is a great launching ground for the many wonderous attractions of Yellowstone County, and its pet-friendly services make it one of the most unique stays in Billings for visitors traveling with their four-legged companions.
Guests staying at the Montana Trailhead Inn start their day with a complimentary continental breakfast, which they can enjoy in the privacy of their room or on one of the comfortable sofas in the hotel's Big Sky Country-inspired atrium lobby.
After their morning meal, guests can venture into the surrounding city or take advantage of the hotel's onsite facilities, including a 24-hour business center and extensive fitness room.
Also found at the hotel are 94 beautifully designed and comfortable rooms and suites, all serviced with high-speed WIFI, a work desk, a flat-screen TV, a private bathroom, and breathtaking views of the Beartooth Mountains and the Billings Rimrocks.
Rates start at $61 per night for the hotel's Standard Queen Room or Deluxe King Room. However, the Family Suite is the Montana Trailhead Inn's most spacious option, sleeping up to six people and running a nightly rate of $116 per night.
Looking for a hotel that boasts family-friendly fun without even needing to leave the facility? Then Billing's Big Horn Resort is the accommodation for you.
Boasting The Reef Indoor Waterpark, the Big Horn Resort is one of the most unique and entertaining stays in the city and is a favorite amongst families and kids of all ages.
After starting their day with a complimentary hot breakfast of eggs, pancakes, and a make-your-own waffle station, guests can venture into the city or unwind with a cocktail at the hotel's bar/lounge while their children splash around the hotel's water park and pool.
Hours of fun are to be had weaving through the hotel's winding waterslides or battling it out with your loved ones through a series of games at the hotel's onsite arcade.
Prefer to slow things down? Bring the family outdoors to the hotel's sun deck, where they can enjoy an intimate picnic as they gaze at the breathtaking views of the countryside.
Offering several room varieties to choose from, all stays at the Big Horn Resort start at $92 per night. In their room, guests will find a private bathroom, sitting area, work desk, a microwave, and a fridge.
First established in 1966, the Cherry Tree Inn has operated from the heart of Billings for nearly 60 years. Located only a short walk from Dehler Park and near the I-90, the Cherry Tree Inn offers easy access to all the many attractions of downtown Billings and the surrounding Yellowstone County while providing top-of-the-line accommodations.
The hotel's onsite amenities include 24-hour front desk services, a business center, an exercise room with a sauna, a guest laundry service, complimentary breakfast, and free popcorn in the lobby.
In their rooms, the Cherry Tree Inn also offers free high-speed internet, a 32" LCD TV, heating and cooling control, and private bathrooms. Additional comforts are available upon request, including microwaves, mini-fridges, and cribs.
The Cherry Tree Inn's pet-friendly rooms start at $85 per night for their Single Queen Room. Also available at the hotel are a Double Queen Room, a Kitchenette Room, and an Apartment, all with varying price points.
Featuring guest rooms that are at least 20% larger than the average hotel room in the area, the Ledgestone Hotel is one of the most spacious accommodations in Billings. It provides a comfortable and modern atmosphere for basing your exploration of the city.
In their rooms, guests can access all the comfort amenities they could imagine, including a private bathroom, a work desk, a flat-screen TV, and Ledgestone's premier deluxe linens and synthetic down blankets.
Need additional comforts throughout your stay? The hotel's 24-hour front desk and concierge services are always available to accommodate your further needs.
But of course, while the hotel's services are top of the line, what truly sets Ledgestone apart as one of the most unique stays in Billings is its premium amenities tailored for the extended stay visitor.
Featuring such services as an onsite laundry service, an extensive business center, private kitchens in each room, and plenty of space to spread out in, the Ledgestone Hotel is a favorite amongst sports teams, business travelers, and any other visitors that require a temporary residence for their extended stay.
The hotel features two spacious room options starting at $98 per night for its Standard Queen Studio Suite, which sleeps up to two people. However, visitors traveling as a small group should opt for the hotel's Double Queen Studio Suite, which sleeps up to four people and features rates starting at $107 per night.
The Best Hotels to Stay in Billings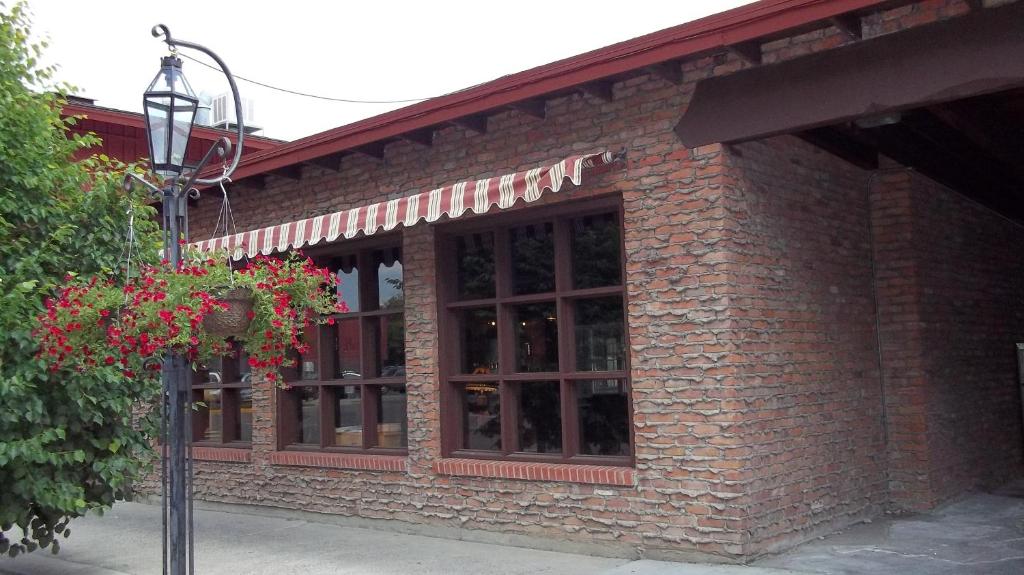 BEST OVERALL LODGE
Pets Allowed
Free WiFi
Tea/Coffee Maker in All Rooms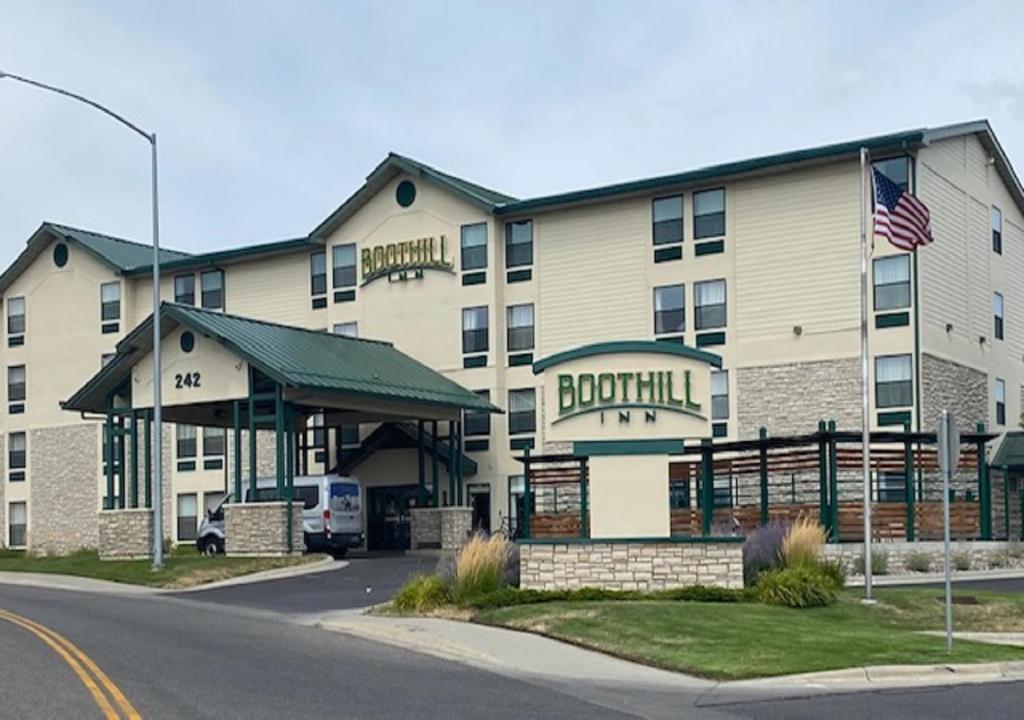 BEST FOR FAMILIES
Business Center
Cycling
Swimming Pool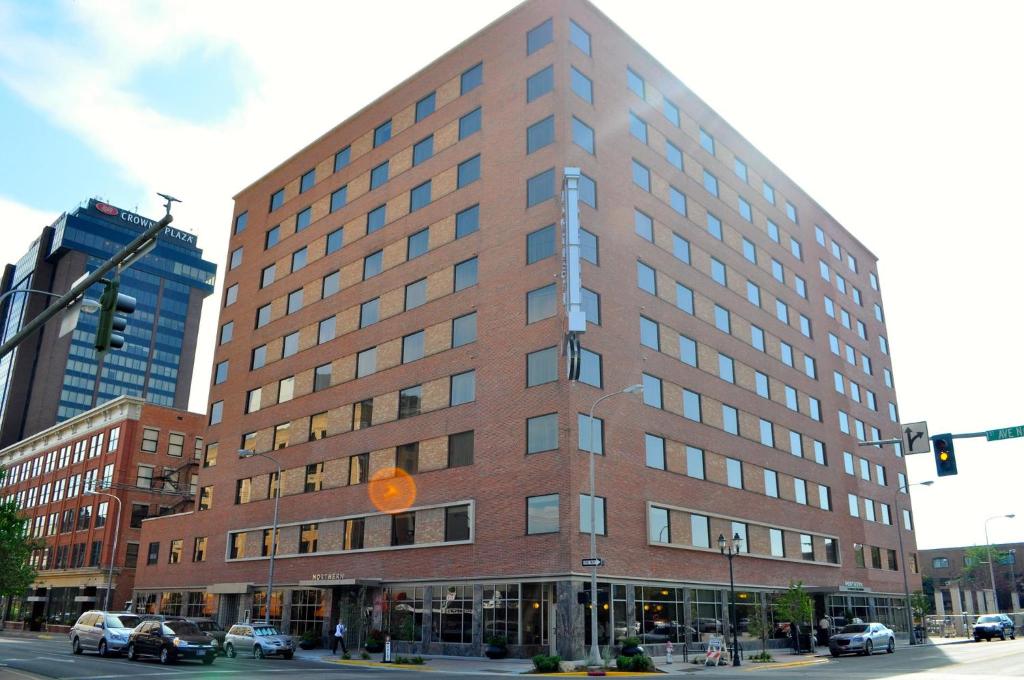 BEST OVERALL
Fitness Center
Bar
Meeting/Banquet Facilities
Final Thoughts
Billings, Montana, is a dream destination for those who enjoy outdoor activities as a form of relaxation.
Spend your time camping and preparing your meals, or rest in a cozy room after a long day of exploring breathtaking vistas all across the park. With so many unique places to stay in Billings, you're sure to find the perfect fit for your travel plans.
That concludes our look at the many types of lodging available in Montana. If you want to spice up your next trip to Montana a bit more than just staying in a 4-star hotel with a continental breakfast, consider some of these ideas.
Regardless of your choice, you can be content that Billings' diverse selection of accommodations has something to offer everyone.
Related Articles