If you're looking for a charming small town to explore in Montana, look no further than Columbus. This historic community has a rich history dating back to the 1800s, and today it's home to some of the most beautiful scenery in the state.
Whether you're into fishing, hiking, or just taking a leisurely stroll through town, Columbus is definitely worth a visit!
The small town of Columbus, Montana is a great place to get away from it all. The community originated as one of many stagecoach stations along the Yellowstone River and eventually grew into what we know today.
Once called Sheep Dip, the town was eventually renamed to Stillwater. The town was renamed once again because of Stillwater, Minnesota, and became formally known as Columbus, Montana.
Located between the Yellowstone River, the old Yellowstone Trail, Highway 10, and Interstate 90, Columbus is a charming town located in the county of Stillwater in Montana.
Its population went from 1,893 in the year 2010 to 2,117 inhabitants in 2020. This growth is continuing to this day, so find out why people are interested in Columbus, Montana!
The Best Hotels For Columbus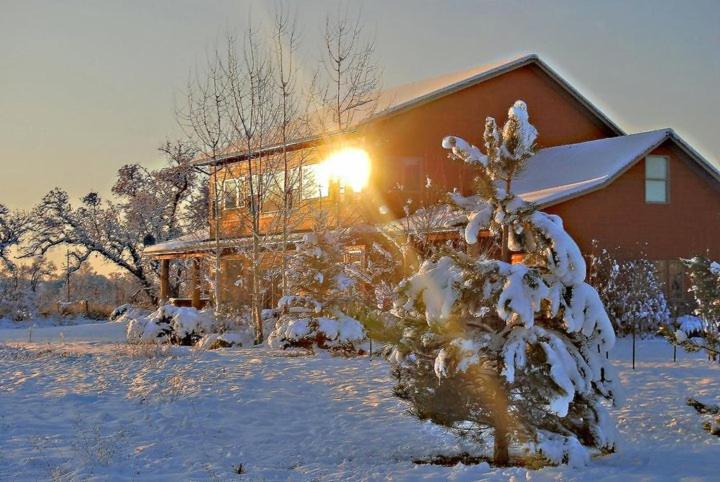 BEST FOR FAMILIES
BBQ Facilities
Picnic Area
Fishing
BEST OVERALL
Golf Course
Horse Riding
Casino
BEST BUDGET HOTEL
Laundry
Non-Smoking Rooms
Free WiFi
Main Attractions in Columbus, Montana
If you're looking for things to do in Columbus, Montana, you've come to the right place! This small town may not have a lot of residents, but it certainly has a lot to offer tourists and curious travelers.
Below, we'll explore some of the best things to see and do. Trust us – you won't be disappointed!
Museum of the Beartooths
Peer into the history of the Stillwater region with a visit to the Museum of the Beartooths! This wonderful museum has a number of incredible historic relics.
The Stillwater County Historical Society is a non-profit organization that collects and shares the rich history, artistry & culture of this area.
Check out their website to learn more!
Park City Historical Marker
Columbus, Montana is a beautiful place for nature lovers.
The Park City Historical Marker in this little town gives tourists an opportunity to get out of their busy schedules and enjoy some peaceful time with Mother Earth's luscious greenery all around them!
Come celebrate your freedom from society by relaxing on the grass or reading one of those books you've been meaning to!
Recreation Activities in Columbus, Montana
A wonderful spot for getting away from it all. Lush landscapes and wide-open greenery provide ample opportunities for hunting, fishing, and hiking. If you are looking to enjoy the great outdoors, look no further!
Camping
Have you ever been camping in Montana? If not, you're missing out! Camping in Columbus is an experience you'll never forget.
This small town is located in southwest Montana and is a great place to relax and enjoy the outdoors. Beautiful campsites like Itch-Kep-Pe Park or Mountain Range RV Park give you plenty of great choices while planning your camping trip!
Fishing
This town is known as a mecca for anglers, with its location on the banks of the Yellowstone River. Whether you're a beginner or an expert, there's something for everyone here.
With many accessible fishing spots, including guided fly fishing by Stillwater Anglers, You will find no shortage of great fishing options in this quaint Montana town. So grab your pole and get ready to wet your line!
For more info about obtaining your fishing licenses, please visit this website.
Hunting
A dream getaway for anyone looking for a quintessential hunting experience! The town is known for its hunting and fishing opportunities, as well as its beautiful scenery.
Whether you're a seasoned pro or just starting out, there's something for everyone in Columbus. If Pheasant hunting sounds right up your alley, check out Big Island Pheasant Preserve!
Accommodations
When visiting Columbus, Montana, there are several accommodation options to choose from depending on your budget and preferences.
There are a few hotels in town, as well as bed and breakfasts, Airbnbs, and camping sites. You will enjoy your time in this little slice of heaven in the heart of Montana!
Special Events
Looking for something special to do in Columbus, Montana? Check out this list of events happening throughout the year! There's always something going on in this wonderful community.
Activities Near Columbus
Recreation Activities
Parks
Museums
Related Articles:
Latest in Columbus
Biking is one of Montana's favorite pastimes. With such spectacular landscapes and untouched rural spaces, from…