Jefferson City is in Montana's central south-western regions of Jefferson County.  This census-designated community is located between Boulder and the capital Helena on the I-15, and it initially developed around a prominent stop along the Virginia City-Fort Benton stagecoach route.
Situated in a region rich with mining history, vast amounts of gold and silver were unearthed during the boomtown era.
Today though, Jefferson City is more well-known as a town that provides access to some excellent outdoor recreation opportunities, including the remote Tizer Lakes southeast of town.
The small community is also within the region of one of the state's most famous ghost towns by way of Elkhorn, a derelict silver mining ghost town in the mountains east of town.
There is much to experience in Jefferson City from its early heritage to the surrounding rivers and related pursuits and the nearby Elkhorn Mountains, which contain even more options in terms of hiking, biking, hunting, camping, and exploring in general.
The Top 3 Hotels in Jefferson City
BEST OVERALL
Minimarket on Site
Cycling
Laundry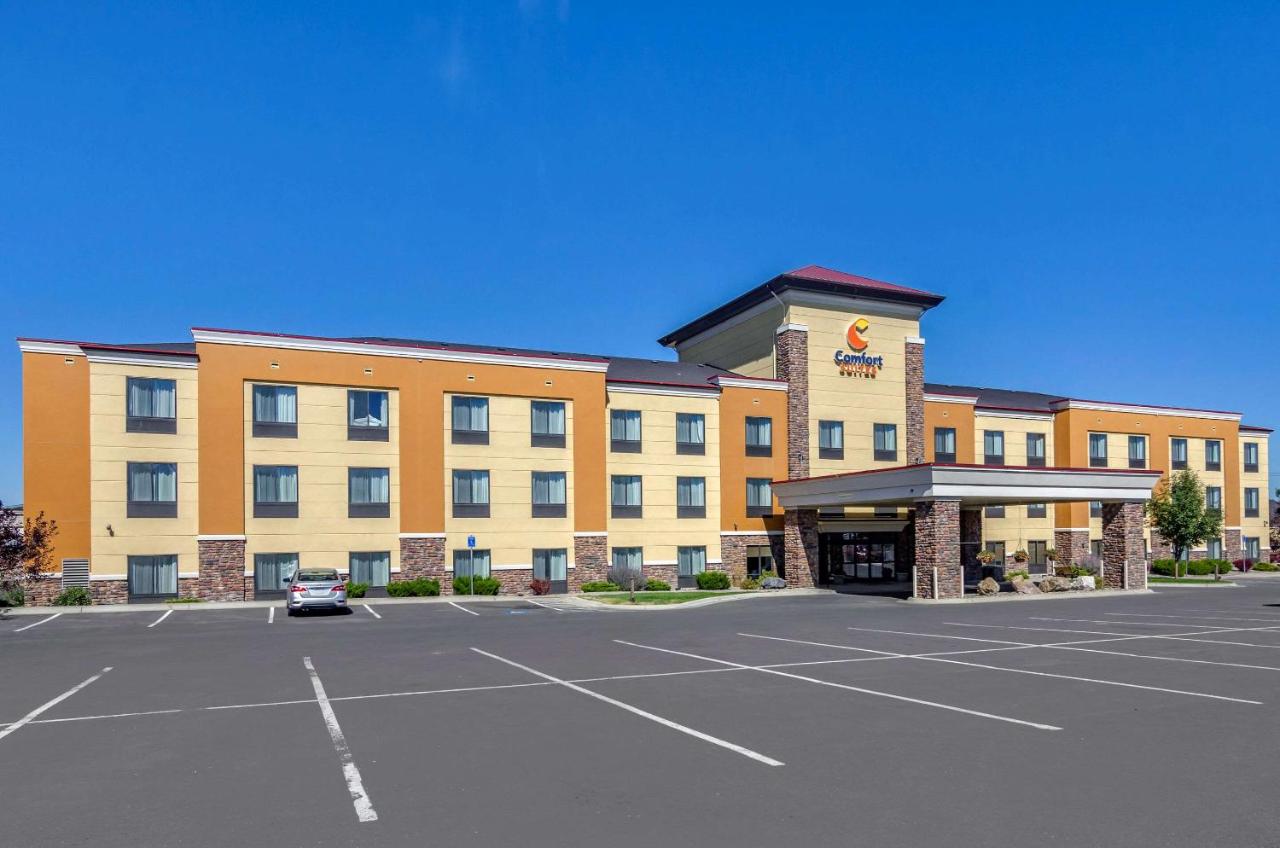 BEST FOR FAMILIES
Snack Bar
Swimming Pool
Wine/Champagne
BEST BUDGET HOTEL
Free WiFi
Fitness Centre
Non-Smoking Rooms
Main Cultural, Historic, and Outdoor Attractions in Jefferson City
Elkhorn has been a ghost town for more than 75 years now, and visiting the derelict buildings today makes it hard to believe that the mine here produced something like $15 million in both silver and gold during its heyday.
The town's boomtown beginnings were around the time of 1870 towards the end of the 19th century, and at one time the town encompassed a hotel, school, saloon, and even a cemetery, but the only remaining structures today that is very well preserved unlike many of the region's other ghost towns are the Fraternity and Gillian Halls.
This is a privately-owned town, approachable via backcountry roads through some great surrounding scenery. Once you get a glimpse of the Fraternity Hall and what's left of some of the other buildings though you begin to get some idea of how a typical late-1800s mining town landscape would have looked.
The buildings have been registered in the Historic Buildings Survey.
Just outside of the town in the Elkhorn Mountains you can find these amazingly scenic gardens containing thousands of different high-altitude plants. The gardens cover 6 acres of land straddling Prickly Pear Creek an ideal backdrop surrounded by natural beauty.
The plants here include varieties such as herbs and vegetables, annuals, roses, wildflowers, perennials, and bulbs, to name but a few in an amazing setting. You'll find a whole host of themed gardens including the delightful gnome gardens, a secret garden, a Buddha garden, rose gardens, and herb patches not to mention a crystal clear creek.
You'll also encounter a fully-restored Gold Miner's Cabin and a Hotel thoughtfully placed on a little island right in the middle of the creek.
The center opens daily from 10 am – 6 pm, between mid-April and October depending on weather conditions. The Gardens & Arboretum is open Mother's Day through October again weather permitting.
Recreation Activities
The region of Jefferson County covers more than 550,000 acres of public land.
There is a little something to suit all-comers looking for exploration, from the rivers which are made for floating to the endless hiking and camping options in the Elkhorn Mountains.
An extensive trail system offers some great opportunities for outdoor recreation and a wide variety of options for anyone looking to hunt or fish.
Hiking
Jefferson City is located in one of those sections of Montana containing the boundless, open country and vast, endless skies that the state is renowned for.
Whether it's short day hikes or a few days of backpacking adventure that interest you have the right spot with the entire Jefferson County region.
The endless rolling trails in the surrounding city will lead you through pine forests, along with rushing rivers, or scrambling up some rocky outcroppings.
Check out this Boulder Trails Guide for more information on trails in and around the county, and this MAP may also prove useful for anyone in the area.
Fishing
Some of the finest fly fishing exists in Jefferson County. Whether you decide to cast off in one of the many rivers or streams or another nearby fishing spot you'll soon find the trout are in abundant supply here. Even better, other fishermen are on the scarce side.
One of the nearest fishing spots close to the city is Tizer Lakes, a state fishing access site located in southwest Montana. You can explore the lakes by first heading southeast along the I-15 and then east for about 10 miles in total from the Jefferson City exit.
The lakes are surrounded by Forest Service lands and accessible by an 8-mile trail route.
Primitive tent camping is also allowed here with a 7-day limit. There aren't any amenities here, including drinking water.
Unless you are up for a combination of hiking and fishing, you may find the lake is not actually that easy to access otherwise, with the main approach to the lake being a rough gravel road.
Camping
The best camping options outside of the town are likely to be in Clancy, Helena, and beyond. You'll find a wider range of options for both tent and RV camping, mainly in the heart of the surrounding national forest regions.
The Cromwell Dixon Campground is a 15-site facility near Helena, located within the Helena National Forest. You will find seasonal amenities such as tent and trailer camping, picnic tables, toilets, and drinking water at this fee-paying site.
Then there's the 27-site Alhambra RV Park in the very nearby Clancy, located close to hot springs and other natural surroundings.
This site is just off the I-15at exit 52, and the tranquil surroundings of the campground include the Prickly Pear Stream which the sites provide access.
That aside, you still have modern amenities to enjoy at the campground such as a bathroom, shower, and laundry facilities as well as Wi-Fi, onsite staff, and access to various other recreation options
Accommodation Hotels and Lodging
There's not a lot going on in the rather small Jefferson City accommodation-wise. You'll do better with a wider range of lodging options in some of the more-populated nearby towns and cities which won't be too difficult considering the capital Helena is less than 10 miles away.
Clancy is just over four miles from the city and has some decent vacation rental options.
Special Events in Jefferson City
Other Points of Interest near Jefferson City
Forests/State/National Parks/Wilderness Areas
Museums/Historic Items
Nearby Towns/Cities
Related Articles