Helena Valley Northeast is a Census Designated Place located between Helena Valley Northwest and Helena Valley West Central. It is part of the Helena Micropolitan Statistical Area and is located in Montana's Lewis and Clark County.
Masonic Home Road leads into the community off the I-15, which is located just to the east of the town in the vicinity of Lake Helena. The population in this area of Lewis and Clark County is today not more than 3,000, but the easy access to the larger metropolitan area means that the downtown amenities are well within reach.
The Top 3 Hotels in Helena Valley Northeast
BEST OVERALL
Free WiFi
Pet Allowed
Grocery Deliveries
BEST FOR FAMILIES
Mountain View
Free WiFi
Tea/Coffee Maker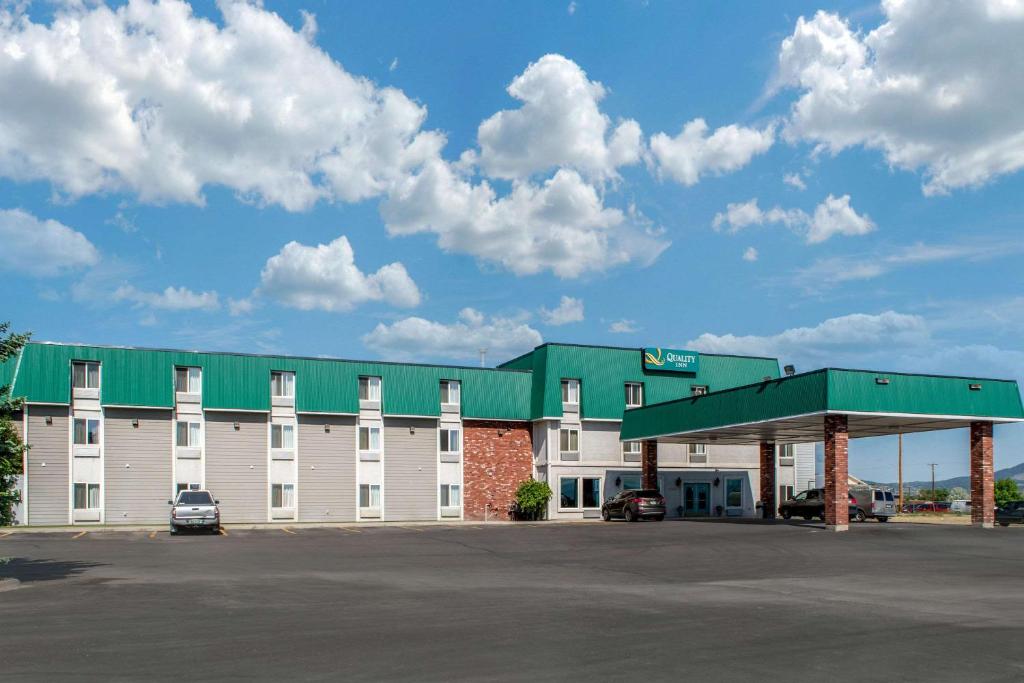 BEST OVERALL
Pet Allowed
Fitness Center
Free WiFi
Main Attractions and Recreation in or near Helena Valley Northeast
For starters, Helena Valley Northeast is the closest section of the Helena Micropolitan District to the 2000-acre body of water known as Lake Helena in the northeast corner of Helena.
The lake is situated along Prickly Pear Creek in the Helena Valley, 3,647 feet above sea level.
Along with the lake comes the Helena Wildlife Management Area, operated by the FWP and encompassing 157 acres.
One of the main purposes of the area is to improve the land's suitability for waterfowl to influence their production potential, as well as to provide and maintain public recreational access to the lake.
This recreation access covers hunting, which is usually seasonal for duck and geese. Wildlife viewing is obviously rife in the area, where enthusiasts are privy to year-round bird watching and wildlife photography opportunities.
Spring and fall migration periods usually bring new opportunities to see a variety of species, from swans to eagles.
White Sandy State Park is situated across to the west side of Hauser Reservoir, which itself is further to the east of Helena Lake.
White Sandy features a campground and also offers some decent recreational access which includes a beach, picnic areas, and a pavilion with power and lights which can be reserved.
Vault toilets can be found throughout the site, and there are a few trails throughout White Sandy Park as well as in the surrounding regions.
If you want to go out yet further there are plenty of trails within the larger Hauser Lake Recreation area, not to mention multiple fishing access sites, hunting access, wildlife viewing and of course, boating.
The area is also hugely popular with mountain bikers due to the plethora of world-class mountain bike trails abound the area as well.
The Devil's Elbow Recreation Area is situated on the scenic "Devil's Elbow" of Hauser Lake just a short drive from Helena Valley Northeast.
From this region, the Big Belt and Elkhorn mountains offer some impressive views and the entire region offers boundless outdoor adventure opportunities.
Whether you're into fishing, hunting, wildlife viewing, hiking, mountain biking, or boating you can access them easily from Hauser Lake Recreation Area.
Helena's capital district is just a short drive away and you can find all you need in and around the large city with small town charm including plenty of great restaurants, museums, the capitol building, old mining settlements, Last Chance Gulch, and the historic Reeder's Alley.
Fishing
Lake Helena is a popular lake-fishing spot that can bring in various trout species including brown and brook varieties, as well as kokanee salmon and bigmouth buffalo.
You can access the lake by heading north on the I-15 from Helena for around 7 miles to the exit on Lincoln Road, where you take a right and continue for about another 5 miles.
The 3,000-acre Lake Hauser across to the east of Lake Helena is equally popular and provides the opportunity for anglers to snag various species including walleye, rainbow trout, and yellow perch.
Hiking
The Helena Reservoir Loop is a 5.6-mile, generally easy route that is popular for a variety of purposes. The route is quite flat, and some of the terrains are across dry meadow-type land.
There are minimal elevation changes although hikers can go off-track if they are not careful due to a lack of clearly-marked trails, and there is a lack of shade in some areas. This works as a great hike for fall or a spot of spring bird-watching.
Biking
The Helena Valley Reservoir Trail is popular with both local and visiting cyclists. This area provides a selection of easy trails circling the reservoir but you will have to travel more over to the eastern shoulder of the Helena Valley where you'll encounter scenic 360-degree vistas.
These are cross-country-type trails and are operated by the Bureau of Reclamation. The main parking lot can be accessed off York Road, at the tip of the first hill encountered when you drive east from Helena.
Camping
There are scenic public campgrounds on Hauser Lake, White Sandy, and Black Sandy State Park—particularly the Devil's Elbow Campground.
This is an area abundant with outdoor adventure opportunities, whether you're looking to hike, fish, hunt, catch some wildlife, do a spot of mountain biking, or boating–all of these things are immediately accessible from the Hauser Lake Recreation Area.
The Riverside Campground is a 27-site facility 30 miles east of Helena. It can be found just under the dam at the Canyon Ferry Reservoir's northern end.
This is a popular area for day users, families, anglers, and campers. The amenities at the site include a group use area, a picnic pavilion, a picnic area, pit toilets, a boat ramp, and a dock.
The Court Sheriff Campground is a 48-site facility within the vicinity of Helena Valley SE on Highway 284 near Canyon Ferry Lake. This is another popular campground and it can get busy during summer.
Most campsites are situated along the water and seasonal amenities include vault toilets, potable water, trash, recycling containers, and a campground host.
Accommodation–Hotels and Lodging:
You won't be short on choice of accommodation anywhere close to the main regions of Helena. Aside from local vacation rentals, to get closer to hotels on the Valley's NE side try some of these options:
Special Events in Helena Valley NE  
Activities and other Points of Interest near Helena Valley NE
Forests/State/National Parks/Wilderness Areas:
Museums/Historic Items:
Nearby Towns/Cities:
Related Articles
Latest In Helena
Symphony under the Stars in Helena is a free outdoor concert featuring the sounds of the…