Helena Valley Southeast is a section of Montana's capital Helena that became a Census Designated Place.
It is located within the Helena Division of Lewis and Clark County in Montana and has a population growing closer to the 10,000-mark every year.
Helena Valley Southeast is just over a mile north of East Helena and is bordered to the southwest by the main capital regions of the city. The downtown area of the capital region is just over 5 miles from Helena Valley Southeast.
Canyon Ferry Road is the main route running through Helena Valley Southeast, and the Big Belt Mountains are in the surrounding region separating the valley from the Smith River Valley even further to the east.
Needless to say, the area does draw in recreation enthusiasts, and within the Belts is Montana's smallest wilderness area–by way of the almost 30,000-acre Gates of the Mountains Wilderness—an area of even more abundant recreation options.
The Top 3 Hotels in Helena Valley Southeast
BEST OVERALL
Minimarket on Site
Cycling
Laundry
BEST FOR FAMILIES
Free WiFi
Pet Allowed
Grocery Deliveries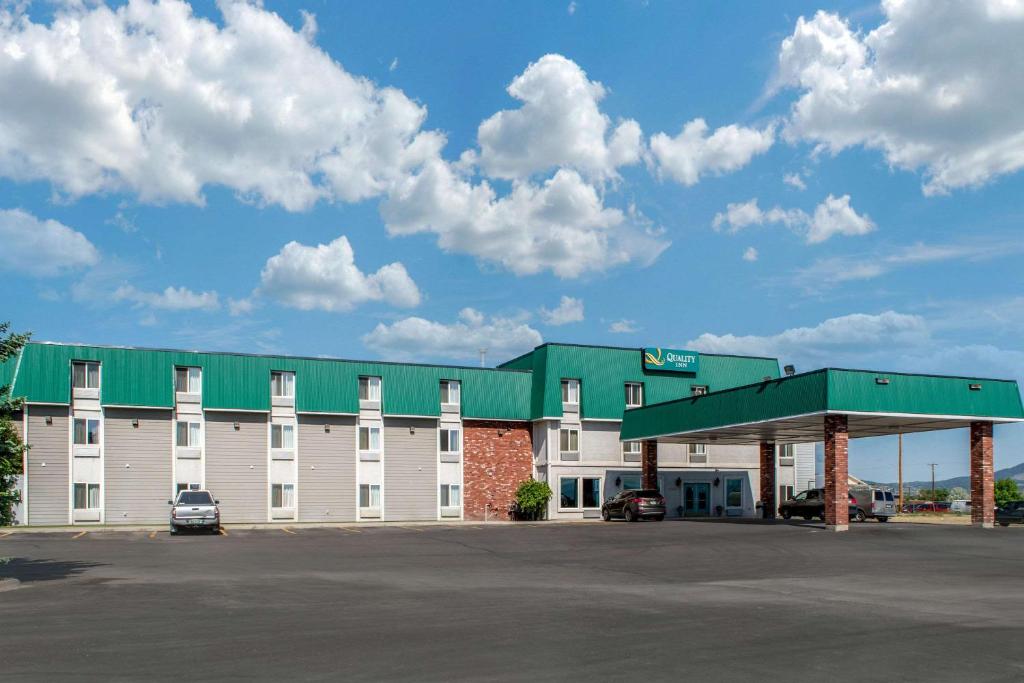 BEST OVERALL
Pet Allowed
Fitness Center
Free WiFi
Main Attractions In or Near Helena Valley Southeast
Black Sandy State Park is not too far from Helena Valley SE. This area is one of the few state parks along the shores of Hauser Lake, and a 50-site campground is a great place from which to access boating, water-skiing, fishing, and a few other water activities as well as hiking trails.
Interpretive displays are dotted around the area to explain the history behind it.
Recreation Activities In or Near Helena Valley Southeast
Fishing
Helena Valley Reservoir adjoins the city of Helena to Canyon Ferry Dam on the Missouri River.
The main function of the reservoir is primarily for local irrigation and municipal water, but for anyone looking for some decent kokanee salmon fishing the 6 miles or so of shoreline will see things in a different light.
There are a few picnic shelters available as this is a day-use area that is popular for both fishing and boating. Boat launching does need to be the carry-in method here though.
Hiking
Nob Hill Loop Trail is a popular nearby and easy local hike. The trail is less than a mile and usually takes about 20 minutes to complete.
Some great views of the valley can be had from the trail and there is the odd bench from which to savor the views a bit longer. Although it is a loop there are lots of small offshoot trails that might lead you off-track if you're not careful.
Check out this list of hikes in Helena for more ideas about which way ad how far out to head. Of course, don't forget this is Helena-Lewis & Clark National Forest territory where you can find plenty of decent day hikes.
Biking
The Reservoir Trail is popular with both local and visiting cyclists. Along the south side of the trail, you'll find mainly old double-track, but there is still enough grass for it to feel more like a single-track in many stretches.
The route is not likely to challenge the majority of regular bikers, although you might encounter some muddy patches. The trail will suit any bike along the lines of an AM, an XC, CX, Fat, or Gravel Bike.
Camping
The Riverside Campground is a 27-site facility 30 miles east of Helena. It can be found just under the dam at the Canyon Ferry Reservoir's northern end.
This is a popular area for day users, families, anglers, and campers. The amenities at the site include a group use area, a picnic pavilion, a picnic area, pit toilets, a boat ramp, and a dock.
The Court Sheriff Campground is a 48-site facility within the vicinity of Helena Valley SE on Highway 284 near Canyon Ferry Lake. This is another popular campground and it can get busy during the summer season.
Most campsites are situated along the water and seasonal amenities include vault toilets, potable water, trash, recycling containers, and a campground host.
Accommodation–Hotels and Lodging
You won't be short on choices of accommodation anywhere within the region of Helena.
To get closer to the Valley SE side you have to go past the Helena Regional Airport where there are plenty of hotels like the ones below on the way to Helena Valley SE.
Special Events in Helena Valley SE 
Activities and other Points of Interest near Helena Valley SE
Forests/State/National Parks/Wilderness Areas
Museums/Historic Items
Nearby Towns/Cities
Related Articles
Latest in Helena
Symphony under the Stars in Helena is a free outdoor concert featuring the sounds of the…