As one might assume for a state named after mountains, skiing is a huge part of the culture in Montana. For locals, skiing isn't necessarily an annual treat to enjoy once or twice a year but can be a weekly or even daily affair during the winter. Although it helps, you certainly don't have to be a local to enjoy the best skiing in Montana.
Because of the popularity of skiing in Montana, there are several ski areas scattered throughout the state, each with its own different facilities, terrain, and vibe. Whether you're looking to stay in a luxury lodge or a simple cabin, and no matter your skill level, there's definitely a ski resort in Montana that can suit your needs.
If you're unfamiliar with skiing in Montana, here's an overview of some of the state's best and most unique ski areas. Armed with more information about Montana's best ski areas, you'll be that much closer to planning your winter vacation.
The Top 3 Hotels Near Skiing in Montana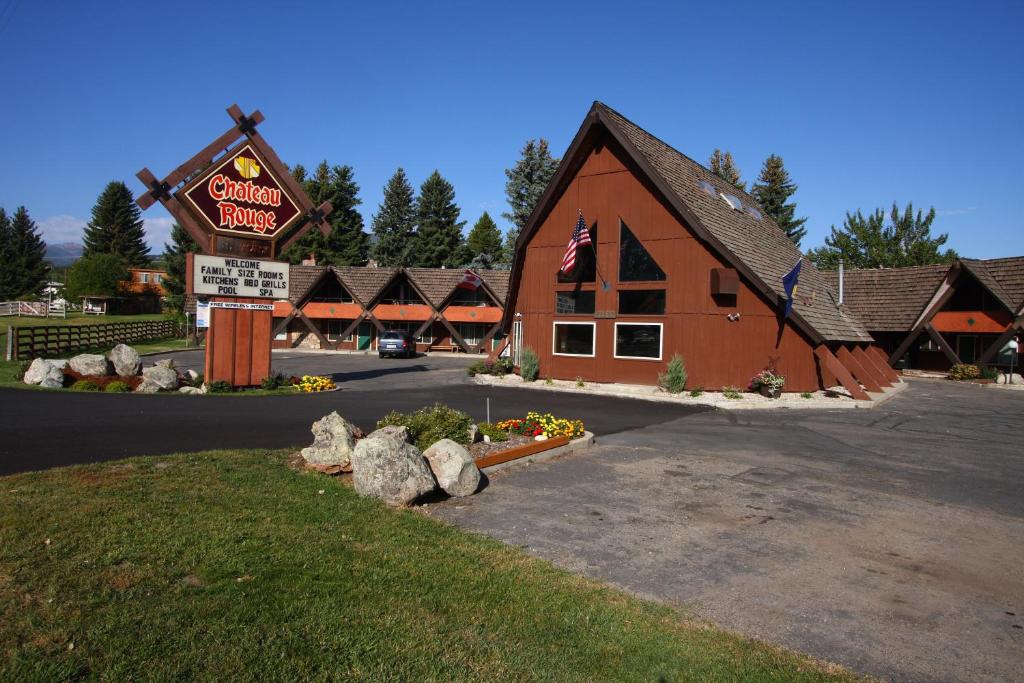 BEST FOR COUPLES
pools Free of Charge
Spa
Free WiFi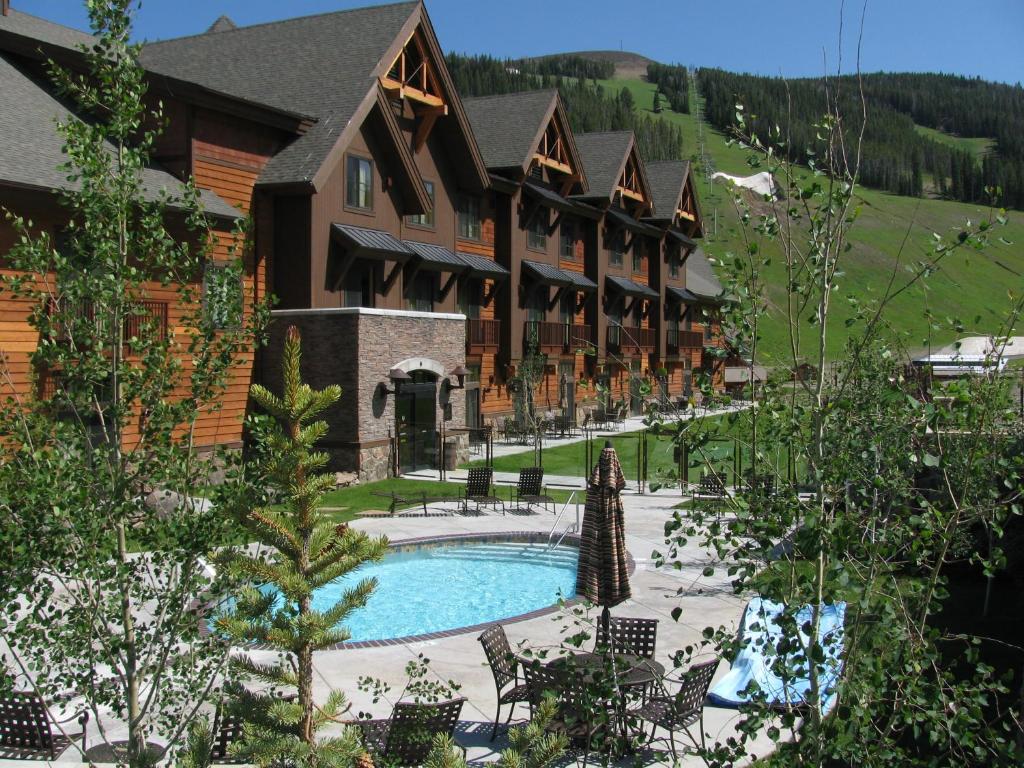 BEST OVERALL
Airport Shuttle
ATM on Site
Free WiFi
Where to Find The Best Skiing In Montana
As the self-proclaimed "biggest skiing in America," Big Sky Resort does little to disappoint. Originally opened in 1973, Big Sky has been constantly adding to its offerings, innovating, and expanding since then.
While they first opened with a single chairlift and a gondola on Lone Peak, today the resort boasts 36 lifts that access nearly 300 runs, the longest of which is six miles long.
Of particular note is the Lone Peak Aerial Tramway. Beginning at the top of the Powder Seeker chairlift, it carries skiers to some of the most challenging runs in all of Montana. Called the Moonlight Basin Terrain, this is one of the most sought-after experiences on Lone Peak, itself drawing thousands of tourists a year.
Closest Airport: Glacial Park International Airport
Nearest City: Whitefish
Season Open/Close: Early December to Early April
Set in the Flathead National Forest, Whitefish Ski Area has 12 chairlifts and two T-bars spread across three faces of Big Mountain. Some of the lifts are so high altitude that, under certain conditions, skiers can enjoy the clear skies above the clouds.
A favorite among advanced skiers is Hell Roaring Basin. Found on the west side of Big Mountain, it is accessed via a triple chairlift and features challenging terrain including tight tree skiing, vertical chutes, and even sheer cliffs. For those up to a challenge, Whitefish offers one of the most memorable skiing in Montana experiences.
Closest Airport: Billings Logan International Airport
Nearest City: Red Lodge
Season Open/Close: Late November to Mid-April
East of the continental divide in south-central Montana lies the local favorite Montanan ski area, Red Lodge Mountain. You won't find any high-end mountain resort pretentiousness here: the vibe is way more about fun and family, and the prices are set to match.
Despite it being a true local's ski area, the snow is groomed regularly and bolstered with snow machines when needed. And as a bonus, it's generally far less crowded than its more famous counterparts.
At Red Lodge Mountain you'll find over 60 runs accessed by six chairlifts, certainly enough variety for a long weekend spent at the lodge. There's a good mix of beginner, intermediate, and advanced runs for skiers of any ability, so it's perfect if you're coming in a group with a mix of skill levels or if you're bringing the kids.
You can also check out the Red Lodge YouTube page, which has up-to-date highlights and snow reports.
Closest Airport: Bozeman Yellowstone International Airport
Nearest City: Bozeman
Season Open/Close: Early December to Early April
Only 25 minutes north of Bozeman lies Montana's only locally owned, non-profit Alpine ski area: Bridger Bowl. Just because it runs as a non-profit hardly means that Bridger is a lower-quality resort.
In fact, the destination is renowned for having excellent quality snow, reasonable prices for lift tickets and lodging, as well as high-quality infrastructure and instruction.
If you're staying in Bozeman, you can find out if Bridger Bowl has fresh powder by looking towards the Baxter Hotel. If more than two inches accumulates at the ski area, a blue beacon atop the Baxter is lit and remains illuminated for a day. Maintaining the beacon's accuracy is a top priority, it has only failed once in recent history, and only for two days, at that.
Closest Airport: Bert Mooney Airport
Nearest City: Butte
Season Open/Close: Late November to Early April
Despite its small size and only eight chair lifts, Ski Discovery still boasts nearly 70 runs for skiers across the gamut of skill levels. Runs at Discovery are split into three faces, with the front face and side home to beginner and intermediate runs. The backside offers runs that ordinarily you could normally only access by helicopter. Thankfully, these more difficult runs have been made easily accessible with a chairlift.
Because of its prime location in the Ramsey and Jubilee mountains, Discovery can stay open late into the season and is almost always open by Thanksgiving. This long season offers a huge window to plan your ski vacation within.
While the closest major city is Butte, Discovery is also convenient to reach from Missoula and Helena, and their respective airports.
Closest Airport: Helena Regional Airport
Nearest City: Marysville
Season Open/Close: Early November to Late April
Though opening and closing dates for the season at Great Divide fluctuate more than any other ski area in Montana, they are notorious for having the longest ski season in the state. It is not unheard of for them to open as early as Halloween, and close as late as the second week of May. For locals, attending opening day at Great Divide has become kind of a tradition, as it marks the unofficial opening of the ski season for the entire state.
Though it only has five double-chairlifts and two handle tows, Great Divide has famously impeccable snow. Despite them having only a few chairlifts, they provide access to 140 runs of varying styles for all different skill levels. The long season and variety of runs make this one of the best skiing experiences in Montana for first-time visitors.
The most popular ski area for students of the University of Montana at Missoula, Snowbowl is known for having great snow and a low-key, youthful vibe. Spending a couple of days skiing here is as much about hanging out and meeting new people as it is about hitting the slopes.
Be sure to leave some time while you're there to grab some food or a drink at one of the on-mountain bars and restaurants where you're bound to make some new friends.
Snowbowl is quite small – there are only three double-chairlifts, a rope tow, and a T bar that lead to 39 runs – but the longest run extends as far as three miles. Despite its diminutive size, the feel here is more quaint than restrictive. Locals adore Snowbowl, and you're likely to appreciate its charms as well.
Closest Airport: Missoula Montana Airport and Spokane Airport
Nearest City: Mullan, ID
Season Open/Close: Mid-November to Mid-April
Straddling the state line between Montana and Idaho is Lookout Pass. Though they only have four chairlifts, locals love lookout pass because it's so easy to reach: it's right off Interstate 90. In addition to their 34 runs, they have two freestyle terrain parks and a quarter pipe that's over a thousand feet long.
Keep in mind that season opening and closing dates can vary wildly for Lookout Pass. Their location makes them very susceptible to annual changes in snowfall, thus the season can sometimes be delayed as much as a month. Unless you live very nearby and can plan a last-minute trip, scheduling your ski vacation in the middle of the season will help you avoid any itinerary changes.
Related Articles: