Located in north central Montana just 20 miles from the Canadian border, small town Kevin offers a unique Montana experience at the gateway to the Glacier Mountains and international travel.
It's seen numerous wellsprings of prosperity in its time, from oil to grain to wind farms to nearby pictographs. 
Named after Thomas Kevin, a superintendent of the Alberta Railway and Irrigation Company Railroad, it was previously known to homesteaders as the Turkey Track.
Even before their arrival, Blackfeet and Métis tribes lived on and around this land, a clear point of contention towards the end of the 19th century.
But once the homesteaders arrived, it slowly grew into a watering stop for trains transporting coal from Canada to Great Falls, where a train for passengers was eventually implemented.
Although train stops in Kevin are now a thing of the past, 1922 saw Kevin enter the stage of a nationwide search for oil.
In March of that year, oil was found in the Kevin-Sunburst field, where you can still find oil activity today, and this viscous substance cemented Kevin's official existence in 1926, just four years shy of discovering oil in the area.
As often happens in smaller towns, once the oil refinery closed, Kevin bore the economic brunt in what was once a prosperous town with a bank and hospital. This tight-knit community continues to support its kin, slowly maintaining and rebuilding their own version of success. 
And one more thing: if you want to talk like a local, pronounce Kevin with a long e – "Keevin." Alright, now that we've got that important particular out of the way, let's check out the Kevin area's best attractions, from lakes to hiking to remembering powerful moments in Montana history. Onwards!
The Top 3 Hotels in Kevin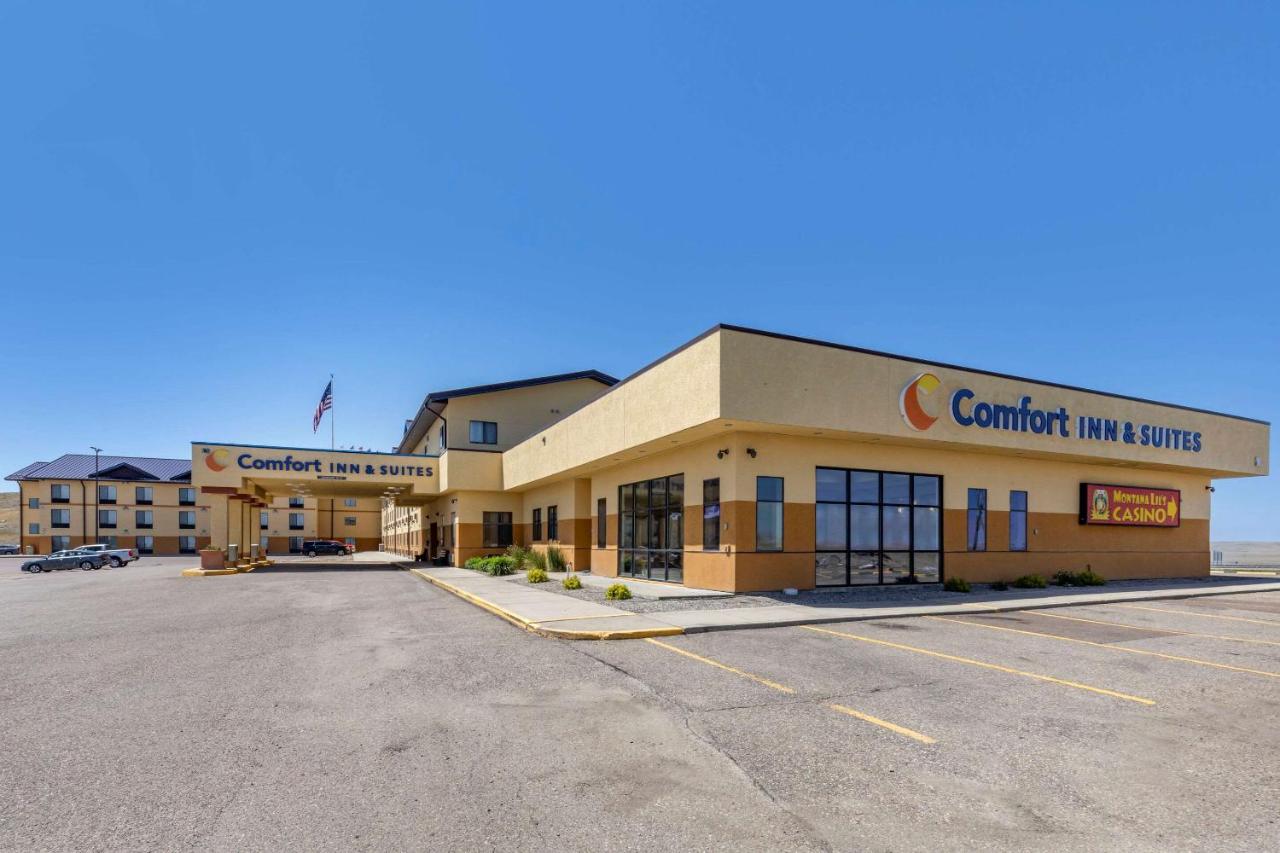 BEST BUDGET HOTEL
Pets Allowed
Free WiFi
Casino
BEST FOR FAMILIES
Fishing
BBQ Facilities
ATM on Site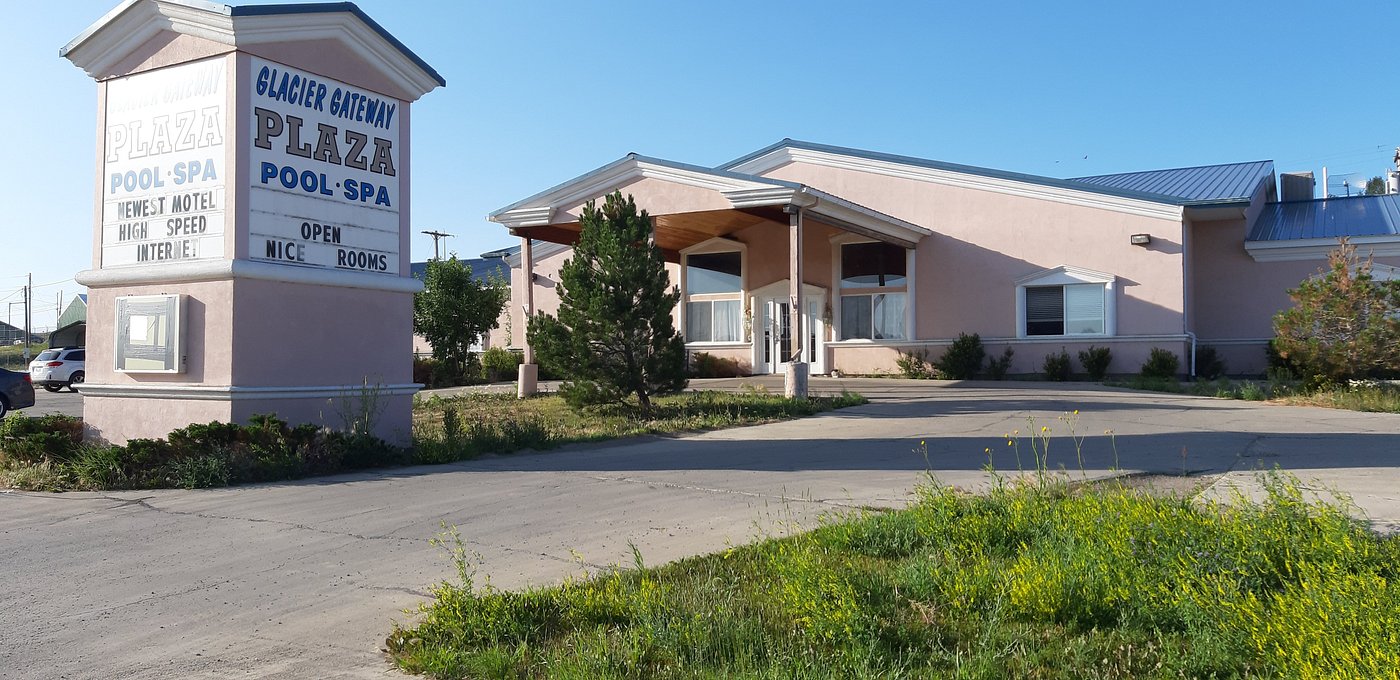 BEST OVERALL
Swimming Pool
Children Activities
Gift shop
Main Attractions
Marias Museum of History and Art
This special museum in southern Shelby was once the home of Strannie Fulton, and it has all the marks and charms of a small town museum – with its own unique blueprint, of course.
We adore the Marias Museum of History and Art and its many exhibits, from Indian artifacts and dinosaur fossils to Depression Era glass and children's toys. But this museum was clearly someone's home, and each room has a colorful pop of 19th-century life and beyond.
In fact, this cherished museum has a certain Mary Poppins' bag quality to it – small on the outside, but so much to see once inside.
Don't miss the homestead kitchen for an idea of meals on the range, the vintage country store, school room, and barber shop!
With so much memorabilia to share, the Marias Museum's docents do a great job sharing this Montana area with pride, conviction, and confidence. Check their website above for up-to-date hours!
Writing-on-Stone Provincial Park
Being so close to Canada, Kevin locals have the frequent opportunity to visit our neighbors to the North, and many of them stop through the beautiful Writing-on-Stone Provincial Park in Alberta on international drives.
This monumental badlands spot, otherwise known as Áísínai'pi, shares the Milk River with Montana, and it used to be the home to numerous indigeneous tribes.
You're probably gathering from the name that sandstone rock carvings, or petroglyphs, are prominently featured here – and you'd be correct.
The site of several tribes' sacred rituals and origin stories, Writing-on-Stone is worth the drive from Kevin. We love that a shared river is home to so many storied lives, from Lewis and Clark to the Blackfeet Indians. Beautiful, eh?
Recreation Activities
Goeddertz Reservoir & Lake Elwell
For something a little closer to Kevin, first check out the Goeddertz Lake and Reservoir, which offers almost 500 acres of recreational activities.
Most Kevin locals like walking around the gorgeous lake or take note of the numerous plants and wildlife that make this reservoir grounds their home.
But if you travel a bit further towards Shelby, you'll hit the beautiful Lake Elwell on the Tiber Dam, which offers 178 miles of unadulterated shoreline for boating, swimming, and camping.
This fascinating lake also provides views into the distant past, as Blackfeet Indians left archaeologically sound tipi rings, or circular stones, used for shelter.  If you come across these, please be respectful of their place in Montana and American history!
Our favorite campground in the area is South Bootlegger Campground, but you can't go wrong with its sister site, North Bootlegger Campground. 
Two Medicine Lake Loop
Drive a bit west and you'll get to the eastern tendrils of Glacier National Park, and one of our favorite eastern trails is the Two Medicine Lake Loop.
Just under 10 miles long, we'd recommend starting this loop clockwise before heading up to Twin Falls and on to Upper Medicine Lake.
There's very little elevation for all of its distance, making this wildflower burst of a hike more kid-friendly and beginner friendly.
You just may find yourself near some moose and bears, so be sure to take bear spray while surrounded by all that lush greenery! Keep your footing on the footbridge, Indiana Jones, and we'll see you out there! 
Visit the Baker Massacre Monument
History can only be seen in hindsight, and this Shelby site marking the Baker Massacre remembers one of the most horrific events of Montana's early territorial period.
While indigeneous tribes and homesteaders sometimes found ways to make nice, this was not often the case, including in nearby Shelby in 1870.
At this site now known as the Baker Massacre, soldiers commanded by Eugene Baker killed 173 Blackfeet Indians – including women, children, and the elderly – in a surprise attack as an act of revenge.
This beautiful countryside now has a plaque honoring the lives lost and giving Montanans and travelers a moment to pause and reflect. As the plaque itself states, it's still very much alive in tribal memory.
We know this is a solemn marker, but it's worth learning about in your travels through Big Sky Country – don't you agree?
Accommodation
Your best bet at a convenient and comfortable stay near Kevin will definitely be in Shelby, but you'll also find unique experiences in Cut Bank and beyond.
As the gateway to recreation and good ol' Montana fun, the accommodations surrounding Kevin shine with hospitality, professionalism, and surprisingly good continental breakfasts.
The folks at this accessible Comfort Inn definitely pride themselves on providing a great night's sleep that's close to Glacier National Park and the Canadian border – and they've got a point.
We love them because they have a great indoor pool, hot tub, and sauna, and they're pet friendly to boot (Who else provides dog bags!?). And while they've got a convenient breakfast set up, their accommodating staff are happy to dish out breakfast options in and near Shelby.
Like to take risks? There's an on-site casino for you to hit the slots – yep, this Comfort Inn has it all. But more than anything, they provide quiet and comfortable lodging after a long day of travel. Bravo!
This 3-star lodging has all the bells and whistles you've come to love with Best Western Inn and Suites – a generous, satiating breakfast, indoor pool and spa, fantastic exercise facility, and crisp sheets to sink into after a long day of travel, fishing, hunting, or hiking. The newest hotel on the Shelby block, Best Western provides beauty rest via numerous smoke-free rooms that offer a fridge, microwave, and coffee maker, as well as a free shuttle service to the airport and nearby Amtrak station. And keep in mind that while they do allow pets based on the availability of pet-friendly rooms, there is a small fee and pets must weigh under 80 lbs. Overall, a solid choice we can heartily recommend!
Home to one humongous and amusing penguin landmark, the Glacier Gateway Inn & Plaza offers a surprising number of amenities for small town Cut Bank.
They've got a fantastic indoor pool and spa, a free continental breakfast of waffles and pancakes, and luxurious king and queen-sized beds.
Their staff is happy to help at any hour, and they really prove that you shouldn't judge a book by its cover. And with Cut Bank only 23 miles from Kevin, take the opportunity to enjoy a few beers or ciders at the Cut Bank Creek Brewery before hitting the hay. 
We get it, you're in Montana: not everyone wants to spend the night in a hotel or inn. Lake Shel-oole Campground in Shelby has 46 campsites at your disposal and offers boundless relaxation, starting with plenty of fly-fishing in the summer and ice fishing for you brave folks in the winter.
During the summer, you may find yourself surrounded by adult baseball and little league games, so we recommend visiting in the fall and taking plenty of pictures along the Roadrunner Recreation Trail if you like the quiet.
Payment is on the honor system for $25 a month, so keep those karma points high and pay once you arrive. Also, check out the Lewis & Clark RV Park and the Trails West RV Park for alternative options.
Special Events
Kevin doesn't get too many of its own events, but being so close to Shelby and the Canadian border has its perks! Check out some of our favorite nearby events below, from car shows to rodeos to picking pumpkins as the leaves change.
June – Shelby Kite Festival (Shelby, MT – A family favorite!)

July –

Marias Fair Parade

(Shelby, MT)

August –

Montana Fun Weekend

(Cut Bank, MT)

August – Shakespeare in the Parks (Sunburst, MT)

August – Sweet Grass Motorcycle Rodeo & Pig Roast (Sweet Grass, MT)

August – Shelby Car Show (Shelby, MT)

August – Writing-on-Stone Rodeo (Milk River, Alberta, Canada)

October – You Pick Pumpkin Patch (Shelby, MT)

November – Whitlash Bazaar (Whitlash, MT)

Seasonal weekends – Shelby Farmers Market (Shelby, MT)
Activities Near Kevin, MT
Cities
Oilmont, MT (6 miles)

Sunburst, MT (10 miles)

Santa Rita, MT (18 miles)

Shelby, MT (21 miles)
Cut Bank, MT (23 miles)

Coutts, Alberta, Canada (24 miles)

Sundance, MT (33 miles)

Whitlash, MT (41 miles)

Browning, MT (57 miles)
Great Falls, MT (104 miles)
Recreation Activities
Cemetery Waterfowl Production Area (Shelby, MT)

Blackhurst Waterfowl Production Area (Sunburst, MT)

Brown Waterfowl Production Area (Sunburst, MT)

Peterson Waterfowl Production Area (Cut Bank, MT)

Giant Penguin Landmark (Cut Bank, MT)

Carousel Rest Area (Shelby, MT)

Devil's Coulee Dinosaur Heritage Museum (Warner, Alberta, Canada)

Twin River Heritage Rangeland Natural Area (Warner, Alberta, Canada)

South Bootlegger Campground (Ledger, MT)

Havre Beneath the Streets (Havre, MT)
City Parks & Pools
Cut Bank City Park (Cut Bank, MT)

Lincoln Park (Shelby, MT)

Williamson Park (Shelby, MT)

Sunburst Swimming Pool (Sunburst, MT)

Cut Bank Swimming Pool (Cut Bank, MT)

Shelby Swimming Pool (Shelby, MT)

Browning Swimming Pool (Browning, MT)

Conrad Municipal Pool (Conrad, MT)
National and State Parks
Local & Nearby Favorites
Four Corners Bar (Kevin, MT)

Early Bird Coffee and Gift Shop (Sunburst, MT)

Mint Bar (Sunburst, MT)

Derrick Bar & Cafe (Sunburst, MT)

Griddle (Shelby, MT – Worth the short drive!)

Alibi Lounge (Shelby, MT – Great pizza!)

Smuggler's Saloon (Coutts, Canada)

Garden of Eat-In (Cut Bank, MT)

Cut Bank Creek Brewery (Cut Bank, MT)

Big Sky Cafe (Cut Bank, MT)
Related Articles