Yellowstone is an eye-catcher for anyone who is an outdoor enthusiast. It boasts a scenic landscape and is home to vast meadows that are surrounded by lush trees.
As it is also a site of a volcanic caldera, there are a bulk of hot springs and natural geysers present, which shoot out a stream of hot water into the sky. After spending your time at Yellowstone, you will feel refreshed with a new sense of appreciation for nature.
The Top 3 Hotels Near Unique Places Yellowstone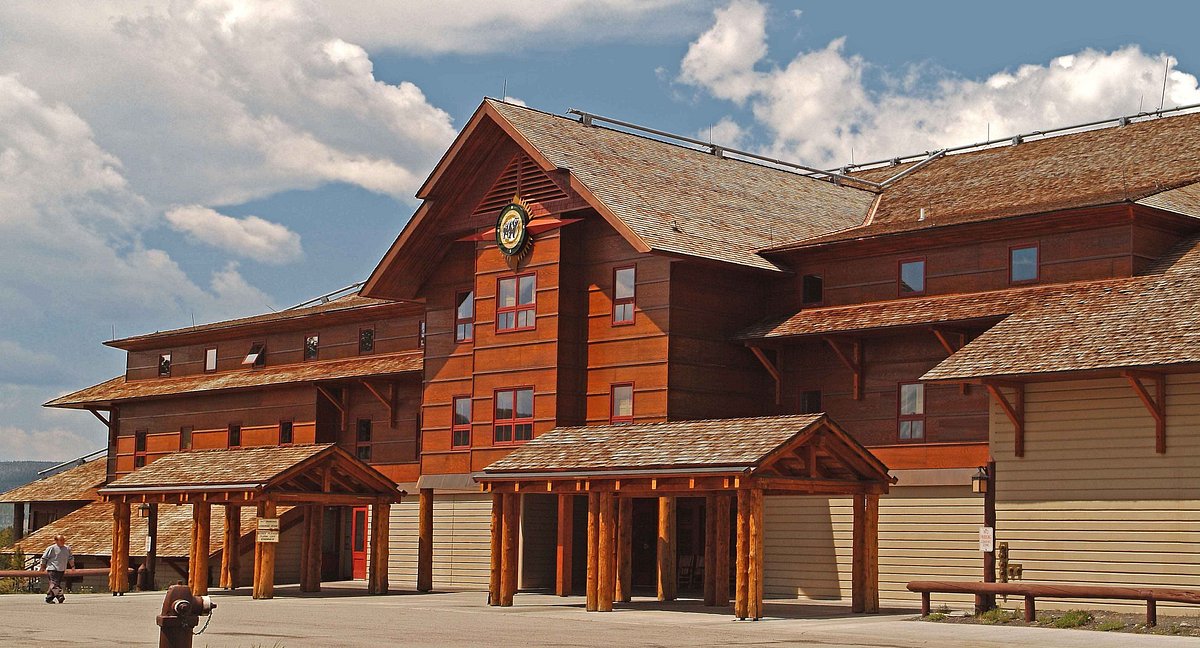 BEST OVERALL LODGE
Laundry Service
Restaurant
Bar / Lounge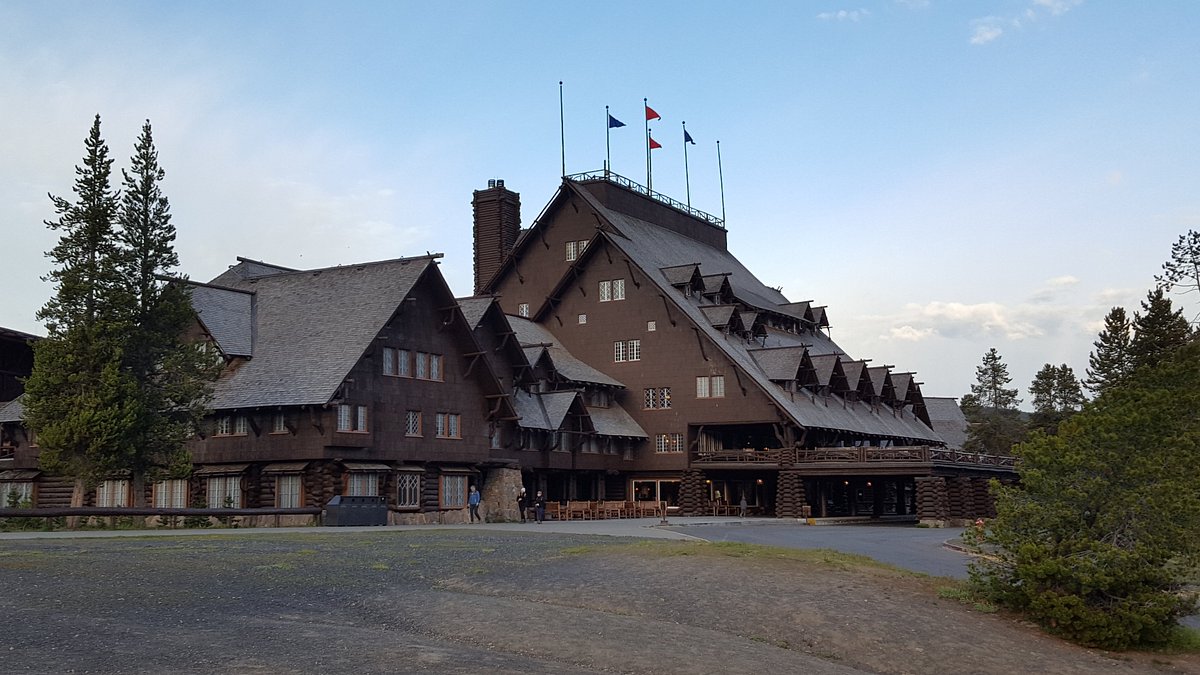 BEST FOR COUPLES
Convenience Store
Gift shop
Snack Bar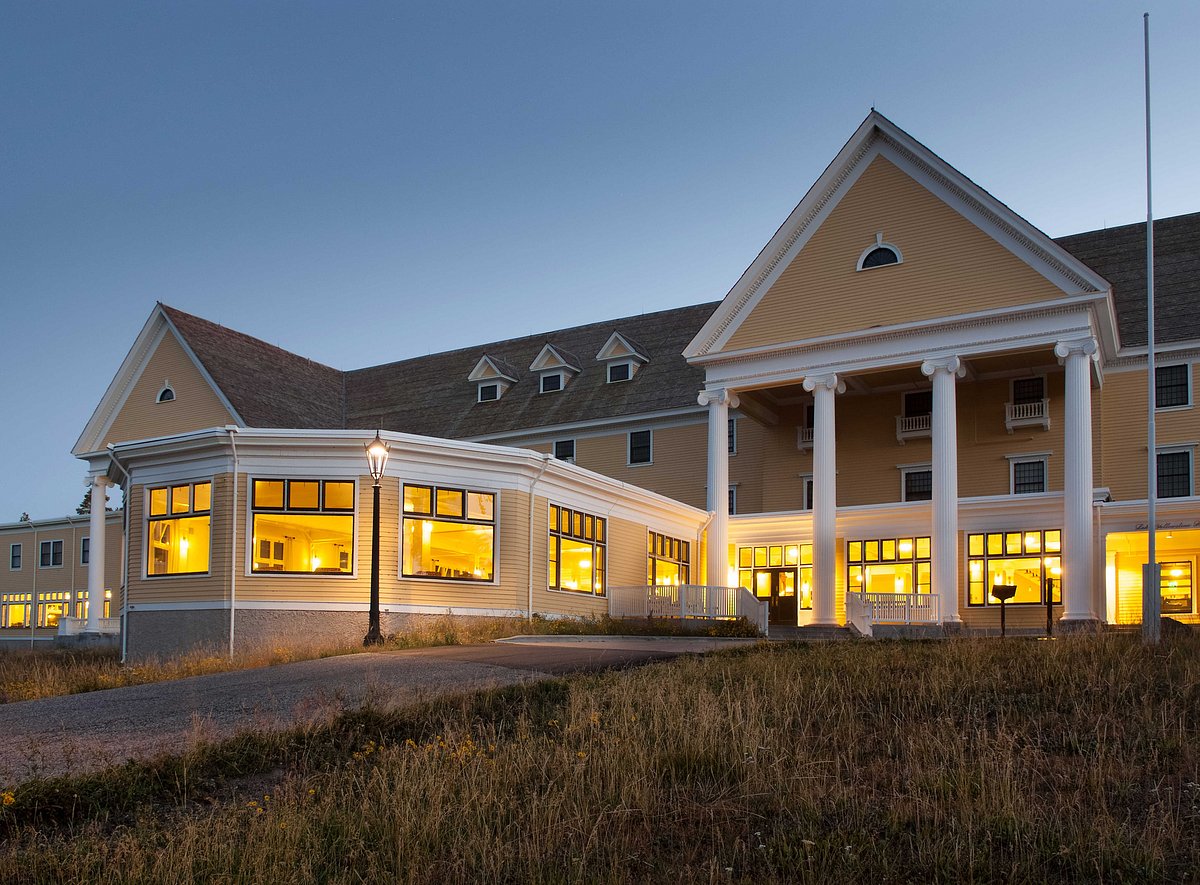 BEST FOR FAMILIES
Business Center
Breakfast Buffet
Meeting Rooms
7 Unique Places to Stay in Yellowstone
While planning for a trip, you need to have an idea about the accommodations that you will choose to stay at, before leaving for your destination. If you have been considering visiting Yellowstone, we are here to help you select the perfect lodging facility that meets your needs.
Yellowstone doesn't only offer thrilling activities; it also provides a diverse set of hotel and lodging options. There is a huge variety of distinctive and unique places to stay in Yellowstone. Therefore, we have provided details for a few of those below:
1. Old Faithful Inn
The Upper Geyser Basin attracts a huge number of tourists every year but it is not just because of the Old Faithful geyser located there. The natural geyser is not the only appealing and enchanting aspect of the place, it is also where one of the national historic landmarks, the Old Faithful Inn is situated.
The creator of this inn has been believed to make the place asymmetric, to reflect the chaos of nature. The rhyolite, a product of the Yellowstone volcanic eruption, has been used to construct the foundation of the building and the fireplace. At Old Faithful Inn, this stone fireplace epitomizes the Golden Age of rustic resort architecture.
The inn also has many of the original furniture, ornaments, and embellishments still present there. So, if you have an eye for antique pieces, you will surely notice these objects the moment you enter the inn.
The Old Faithful Inn has suites, junior suites, and deluxe hotel rooms available for its guests so that they can enjoy their trip to Yellowstone to its fullest.
There is a gift shop present inside the inn as well; from there you can buy a souvenir that will be a good reminder of the time you spent at one of the unique places to stay in Yellowstone.
2. Old Faithful Snow Lodge
If you want to stay in the Upper Geyser Basin region during the winters and are looking for unique places to stay in Yellowstone, the Old Faithful Snow Lodge is the perfect option.
The adventurous experience starts with the ride to the location through a snowmobile or through the park's snow coach transportation which is driven by their seasonal guides.
When the guests enter the snow lodge lobby, they are greeted by a beautiful fireplace. The charm of which is appreciated by anyone who visits this lodge during the winter season.
There is a skating rink constructed outside the lodge which has free rental skates available. And if this doesn't sound exciting enough, several skier shuttles are available for transport to the Yellowstone National Park for passengers.
Not only that, but these shuttles are also available for sites such as Mammoth Hot Springs, Grand Canyon of the Yellowstone, Lone Star Geyser Trail, and the Firehole Canyon.
3. Mammoth Campground
This campground is named after the large complex of hot springs that are known as the Mammoth Hot Springs. It is the only camping site in Yellowstone that is open all year round.
The Douglas' fir and Juniper trees provide shelter to its guests from the scorching sunlight during the summer season. Other than that, if you are lucky enough you might spot an elk or bison in the area while you are camping there.
This campsite provides you with potable water, picnic tables, and a fire pit; making it the perfect place to camp. You can bring your RVs or tents and spend your time here while appreciating nature in all its glory. Besides that, it is also situated near the Mammoth Hot Springs which is a popular tourist site at Yellowstone.
So, once you are finished camping, make sure to make your way to the hot springs as it is a phenomenal geothermal site. According to some tourists, the Mammoth Hot Springs looks like a cave that has been turned inside out.
It provides a mesmerizing view and is sure to be an unforgettable experience; one that you don't want to miss!
4. Canyon Lodge & Cabins
Canyon Lodge & Cabins are open from early June to early October and during this period; the management makes sure to offer its guests a comfortable and remarkable experience. This eco-friendly project focuses on preserving the natural essence of Yellowstone.
Due to this, radio, television, and air conditioning cannot be provided. The guests find this characteristic of the place delightful.  This feature further accentuates the rustic vibe of the Canyon Lodge & Cabins.
One of the reasons that it makes our list for the unique places to stay in Yellowstone is because it is located near the Grand Canyon of the Yellowstone, which is one of the most visited sites of the Yellowstone National Park.
It is the first large canyon on the Yellowstone River and provides a memorable experience, especially for those hiking along the North Rim Trail while being surrounded by an astounding view.
5. Lewis Lake Campground
This campground gets its name from Lewis Lake, located only a short walk away from the camping site. Lewis Lake Campground offers vault toilets, potable water, and picnic tables to its guests. It is open from the middle of June to early November and offers a lot of unique features to its guests.
So, if you happen to be visiting during this time, you can go and spend some time there. But keep in mind; people are accommodated on a first-come, first-served basis so make sure to be quick to book.
Apart from the gorgeous view that Lake Lewis offers, the guests also choose to stay at the Lewis Lake Campground because it provides activities such as canoeing and kayaking. Because of this feature, the campsite attracts a large number of adrenaline junkies each year.
It is also an ideal spot for anyone interested in fishing or hiking; fishing at the lake is a common activity, favored by tourists and hiking trails are also present near the camping site.
6. Fishing Bridge RV Park
If you either own an RV or have rented one, the Fishing Bridge RV Park is the perfect place to opt for staying in the area. It is the only camping site in Yellowstone that provides you with water, sewer, and electrical outlets.
This RV Park has a limited amount of only 310 sites present, so make sure to reserve in advance before reaching your destination.
In addition, this site is created solely for RV owners as no tent campers are allowed to stay at this location. The Fishing Bridge RV Park is located near Lehardy's Rapids, a part of the Yellowstone River, and is the geological boundary of the Yellowstone Lake.
Other popular attractions near the RV Park include Pelican Creek Trail and Storm Point Trail, which is frequented by hikers because it makes for the perfect resting spot for them.
7. Lake Yellowstone Hotel
As the name suggests, the Lake Yellowstone Hotel is located on the beautiful shore of Yellowstone Lake. It is the oldest hotel on the Yellowstone National Park property and because of this characteristic; it's safe to say that it is one of the most popular locations within the park's territory and attracts a great number of tourists.
It is situated near the Elephant Back Mountain Trail and the Natural Bridge Trail. Needless to say, after a long and tiring hiking trip, who wouldn't want to stay in their hotel room from which they can view the breathtaking Yellowstone Lake? Therefore, staying here is sure to make you feel tranquil and at peace.
All of the aforementioned attributes provide a bewitching sight to the spectator and this is precisely the reason why millions of tourists from all over the world visit Yellowstone National Park, annually.
Other Accommodation Options Near Yellowstone
Yellowstone National Park is a large area with many different places to explore, those coming to visit may not be looking for a unique location but rather somewhere that suits their needs to get out and enjoy the iconic park.
Many visitors also choose to stay in one of the major towns/cities close to one of the entrances to the park to split their time between nature and the culture of Montana. You can browse available accommodations below in the cities most popular with visitors.
Accommodations Under Consideration
Yellowstone National Park is paradise on earth for anyone who is fascinated by the idea of adventurous vacations. With such a vast variety of options, it is up to you to decide whether you want to spend your time camping while preparing your meals, or if you want to stay in a cozy room after a long day of exploring and witnessing captivating views all over the park.
Regardless of what you decide, one thing is for sure there is something for everyone due to the abundance of unique places to stay in Yellowstone.
We hope that you found our article beneficial and that it will help you out in making your decision, regarding which lodging facility will suit you best, and planning your next trip to Yellowstone much easier.
Related Articles