Dodson is a town in Phillips County situated between Milk River and Little Rocky Mountains, just a few minutes from the Fort Belknap Reservation. It's home to the Assiniboine and Gros Ventre tribes.
This town got its name from a merchant who managed a saloon and trading post in the area before the coming of the Great Northern Railroad.
The first post office to operate in the area opened its doors in 1891 but closed later in the same year. It later reopened in 1894, with Richard Garland working as the postmaster.
Dodson has a total population of 125, according to the US census 2020, with the largest ethnic groups being whites, followed by American Indians.
It has a lot to offer to visitors year-round. From the Fort Belknap Indian Reservation, you can get guided tours to attraction points near Dodson, including Bear Gulch, Snake Butte, and Mission Canyon.
Visitors flock to Dodson, MT, every summer to attend the Phillips County Fair. This fair provides a whole weekend of fun from local entertainers.
The Top 3 Hotels in Dodson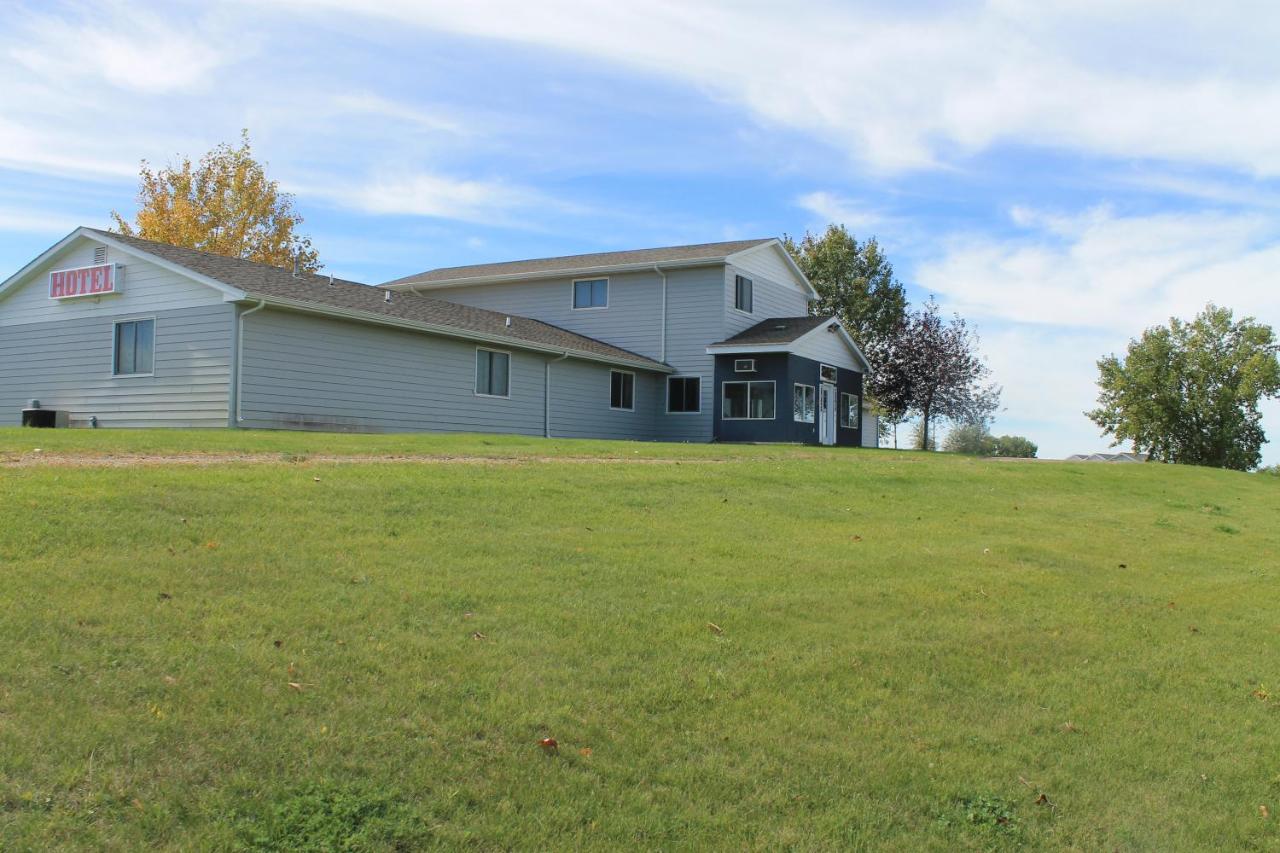 BEST OVERALL
Golf Course
BBQ Facilities
Picnic Area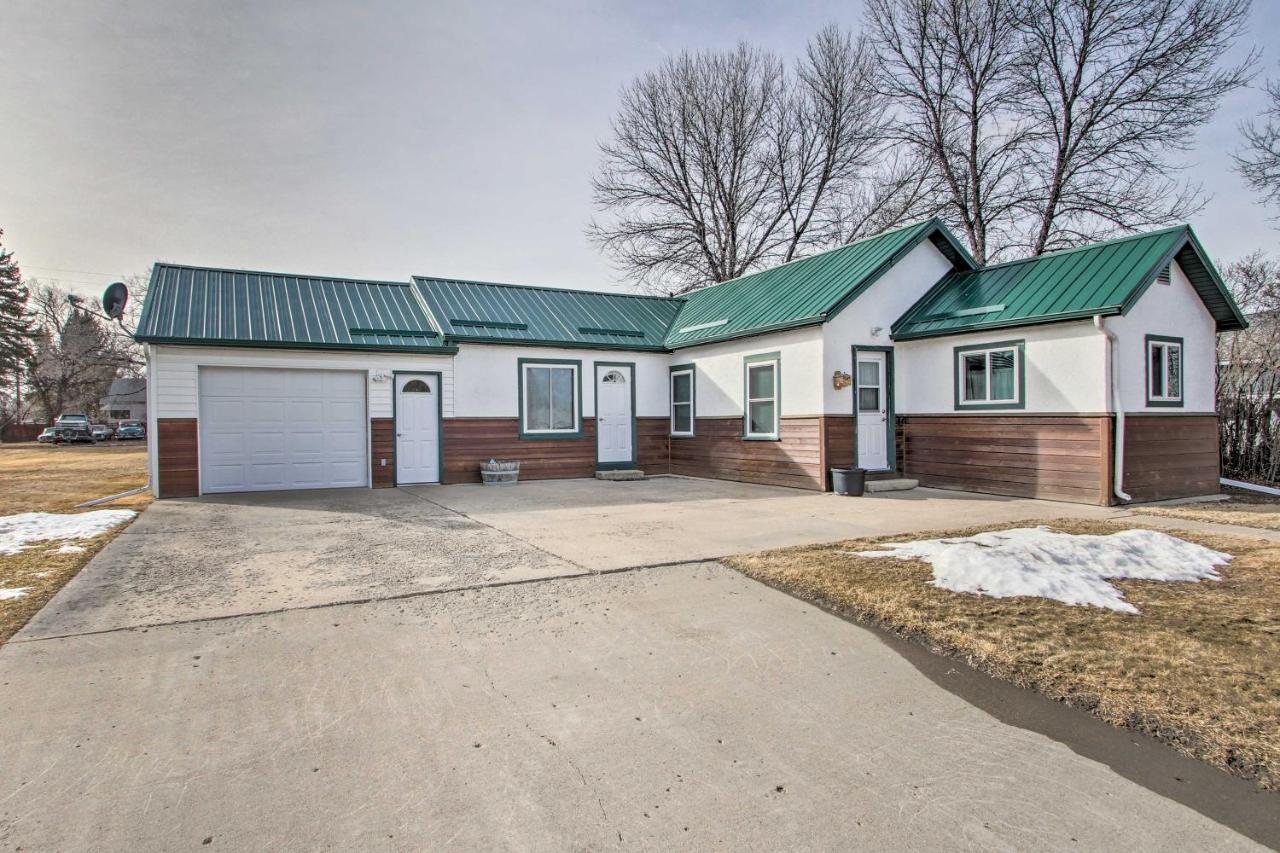 BEST BUDGET HOTEL
Spa
Pets Allowed
Non-Smoking Rooms
Main Attractions
Below are the key attractions in Dodson, Montana.
Fort Belknap Indian Reservation
The Fort Belknap Indian Reservation is graced by two Native Americans who were once great enemies, Assiniboine and Gros Ventre. These two tribes have lived here since 1887, which is why the place holds great cultural significance.
The best time to visit the Fort Belknap Indian Reservation is in July, during summer, to witness the colorful Milk River Indian Days pow-wow celebrations.
You'll enjoy watching the two Native American-clad dancers and drummers combine their culture in spectacular music and dance.
Visitors also get guided tours from this place to Mission Canyon, St. Paul's Mission, Snake Butte, and Bear Gulch, some of Montana's top tourist attractions.
Phillips County Fair
Dodson is home to the longest continuous running fair, Phillips County Fair, which started over a hundred years ago. Rural and small-town Montanans gather to celebrate their communities, heritage, and achievements during this event.
Residents and non-residents, young and old, enjoy open exhibits, concerts, rides, rodeos, and food over a weekend.
High Line Organic Wheat Farm
Want to know why Montana is known as the Big Sky Country? You should visit this beautiful High Line Organic Wheat Farm in Dodson town.
Located 6 miles south of Dodson, the farm is approximately 1,680 acres, with about 1,140 acres of organic wheat. The remaining acres are for rangeland and pasture.
This farm has an excellent history of producing high-quality organic wheat. Visiting it offers you a great chance to learn more about organic farming.
Standing on the High Line Organic Wheat Farm provides breathtaking views of the Little Rocky Mountains to the south and the surrounding areas.
The farm is also home to white-tailed deer, pheasants, antelopes, waterfowl, and sharp-tailed grouse.
Recreation Activities
Away from the Phillips County Fair, there are more fun activities in Dodson, Montana. Below are some of them.
Wildlife Viewing
Rivers and mountains surround Dodson, making it home to various wildlife. With all the pasture and natural water available year-round, antelopes, deer, pheasants, elk, waterfowl, and upland birds live here.
The best places for wildlife viewing include:
The Dodson Dam-Wildlife Management Area
Fort Belknap Reservation, where you can view pure bison from Yellowstone
Bowdoin National Wildlife Refuge – In this refuge center, you'll find over 200 bird species, 26 mammal species, and several amphibians.
Hunting
Some wildlife you can hunt in Dodson, MT, include mule deer, white-tailed deer, bison, upland birds, waterfowl, and antelope. Before hunting, ensure you have the species license and a hunting permit.
Here are places you can go hunting in Dodson.
Go to the Bowdoin National Wildlife Refuge for waterfowl and upland birds.
Fort Belknap Reservation for most wildlife in the area, including buffalo and elk, but you must have tribal or non-tribal hunting licenses. Note that non-tribal hunters can't go hunting elk on this Reservation.
Hiking
Several hiking trails are present near Dodson.
The Bowdoin National Wildlife Refuge has three hiking trails for hikers of different skill levels. These include the 3-mile North Loop hike, 4-mile North Loop hike, and 7-mile South Loop.
Other nearby hiking trails include:
Fishing
You can go fishing at Dodson North Canal and Dodson Creek, but ensure you follow all the fishing regulations in Montana.
Camping
Campgrounds near Dodson include:
Photography
Bowdoin National Wildlife Refuge allows photography on its premises, and if you're lucky enough, you can capture bighorn sheep, elk, and black bears.
Accommodation
Special Events
August – Phillips County Fair – This is an entertaining event in Dodson every summer to celebrate Montana's heritage, culture, and achievements.
July – Milk River Indian Days pow-wow – An event that celebrates the combined cultures of Assiniboine and Gros Ventre through clad dancers and drummers.
Activities Near Dodson, Montana
Historical Places
Lodgepole Community Hall
Anna Scherlie Homestead Shack
Museums
Bars
Stockman Bar & Steakhouse
Kennedy's Bar
Lucky Bullet Bar and Casino
Cowboy Bar
Kid Curry Lounge & Casino
Libraries
Lakes
Ester Lake
Dodson Dam
Point of Rocks Reservoir
Old Woman Lake
Towns/Cities
Related Articles