Known for its wide-open landscapes, dinosaur exhibits, and proximity to a beautiful wildlife refuge, Malta is so much more than a small town off of Highway 2.
While Malta was originally a station stop for the Great Northern Railroad, legend has it that railroad workers pointed to the Island of Malta on a map, giving this northern Montana town its name.
Incorporated in 1909, Malta still has that expansive Big Sky Country that drew homesteaders, Native Americans, and Lewis and Clark to the area long ago.
Whether you're a dinosaur lover, a history buff, or a kid at heart, Malta is a small community with a big heart.
The Top 3 Hotels in Malta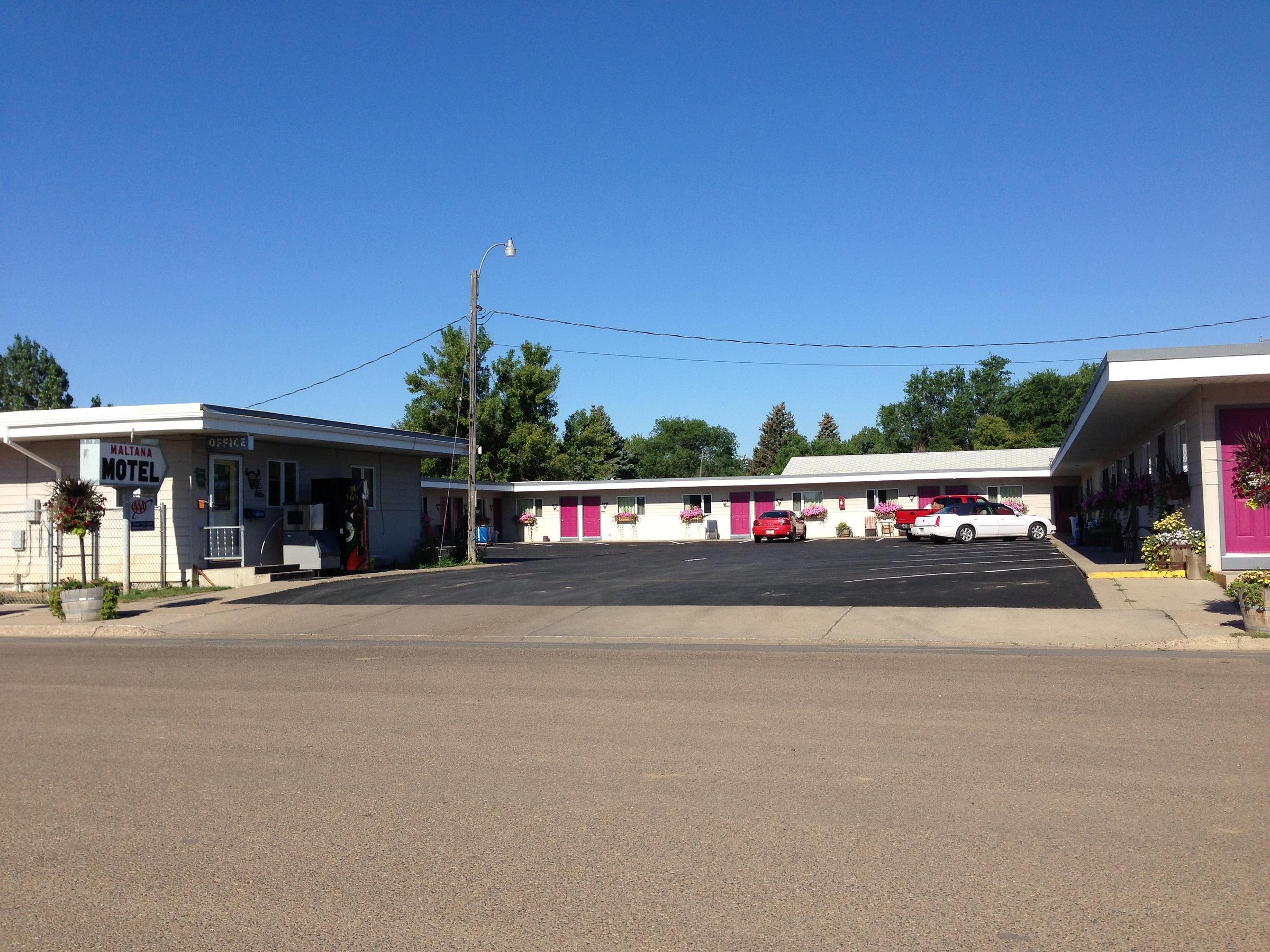 BEST BUDGET HOTEL
BBQ Facilities
Non-Smoking Rooms
Pets Allowed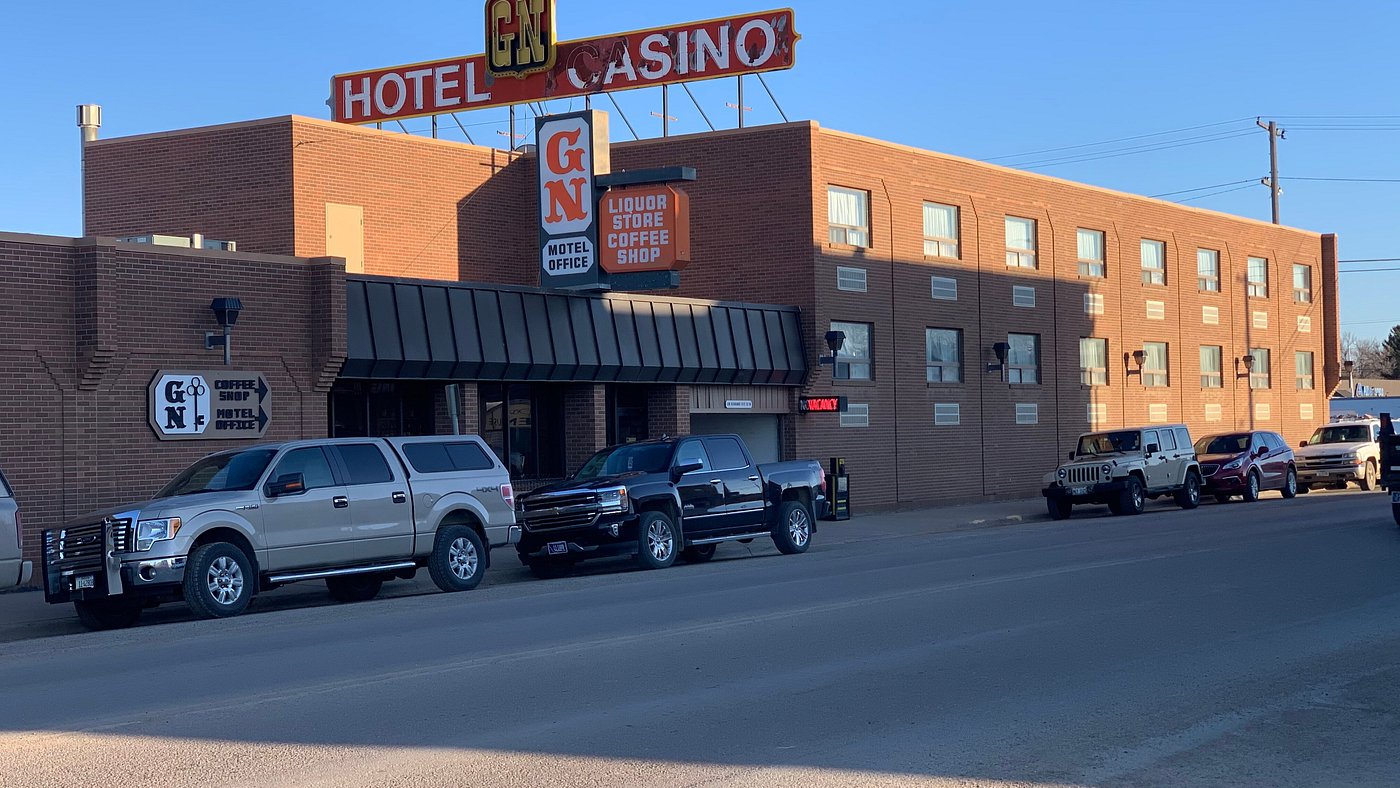 BEST FOR FAMILIES
Children Activities
Restaurant
Bar
Main Attractions
Great Plains Dinosaur Museum
Located in spacious Malta, Great Plains Dinosaur Museum features rare fossils of fish, plants, and – of course – various dinosaur bones.
Home to a world-famous duck-billed dino named Leonardo, as well as Giffen, Montana's first Stegosaurus, and Ralph, Montana's first Camarasaurus, Great Plains Dinosaur Museum caters to the whole family and your own kid at heart.
Opened from May through September, this notable museum helps people better understand the rich prehistoric history of this area.  Even better? You can excavate your own fossils with staff and local paleontologists!
For admission and rates, check out their website – and happy digging! Conveniently located near hometown favorite Blue Ridge Brewing.
Phillips County Museum & H.G. Robinson House
Just off of Highway 2 on the Lewis and Clark Trail, the Phillips County Museum preserves the historical, cultural, and natural spaces of Big Sky Country, Montana.
Open April through December, this museum houses Elvis, one of the most complete dinosaurs in the country – and even more paleontology discoveries from the Judith River Formation. Or, come meet Kid Curry and his wild bunch of train-robbing outlaws!
And of course, ancient Native American artifacts abound in this Blackfoot and Crow Indian region. If you're interested in genealogy, the Phillips County Museum can help you reach back in time to learn more about your family history.
Directly east of the museum is the restored 1903 H.G. Robinson House, where you can walk back in time and embrace your inner cowboy spirit. Gift shop available!
Lastly, you'll want to get out your Bird Bingo card while taking a stroll along the site's newest attraction, the Milk River Bird Sanctuary trail.
Sleeping Buffalo Rock and Monument
Once housed in Malta, nearby Saco is now home to the Sleeping Buffalo Rock and Monument.
Featuring ancient petroglyphs and carvings, the weather-worn Sleeping Buffalo Rock speaks to ancient Native Americans' reverence for the buffalo in their culture.
Interestingly, locals claim that this buffalo-shaped rock changes location overnight. You'll have to go see for yourself!
Recreation Activities
Bowdoin National Wildlife Refuge
Established in 1936 as a migratory bird refuge, Bowdoin National Wildlife Refuge remains home to an abundance of prairie-region wildlife – over 200 species of birds alone.
Located seven miles east of Malta, come here to enjoy 15,551 acres of Montana's stunning natural surroundings – including wetlands, prairie, and trails.
Be sure to look out for waterfowl, birds of prey, coyote, and even antelope on your adventure. If you're interested in a self-guided tour, Bowdoin provides a 15-mile auto tour that brings you face to face with your natural surroundings.
Nature and bird lovers unite!
Trafton Park & Trafton Trail
If a wildlife refuge gets you in the mood for camping, Trafton Park is the best spot in town. Sleep under the cottonwoods and wake up for fishing along the Milk River.
Tents and trailers are available for a $3 fee (Please note that sites are on a first-come, first-serve basis!).
Another recommendation in the area is Trafton Trail. Great for hiking, camping, and mountain biking, this short trail around the relaxing Milk River takes around 30 minutes to complete and ends in the historic district where dinosaurs and history meet. And if you're lucky, you may find a deer or two.
Dogs are always welcome, but please ensure they're leashed!
Nelson Reservoir
Around 20 minutes northeast of Malta, Nelson Reservoir encompasses over 4,000 acres of tent and RV camping, fishing, and swimming.
Featuring a boat launch, beach, and popular fishing spot, Nelson Reservoir is a haven for fishermen and families – no matter the season. Pets allowed!
Accommodation
Stopping through Malta, you'll get the best of Montana's warmest hospitality, and a clean room to boot. Some hometown favorites with stellar reviews are below:
Country Inn – This is THE place to stay after a long day of golfing on the Marion Hills Golf Course or out in the hunting fields. Exclusively featuring only 12 rooms, this quaint, independent site also provides a walk-in cooler for hunting game, free breakfast, and notably friendly owners.
Maltana Motel – Locals and travelers alike rave about this family- and pet-friendly spot with clean rooms and accommodating staff. Conveniently located near local favorite Ray J's BBQ, enjoy queen-sized beds, air conditioning, and in-room coffee to refresh you before your next adventure. (And a small aside: guests rave about their beautiful hanging flower baskets!)
Great Northern Hotel – Malta's only full-service hotel, Great Northern provides a relaxing atmosphere, cafe, and an adjoining restaurant. (Order the Jumbo Shrimp!) Guests enjoy this charming hotel's quiet rooms, proximity to the train station, and reliable WiFi.
Special Events
Come for the views, and stay for the events. Malta may not be a small European island like its namesake, but it does have a small-town feel with big-town hospitality. Find something for anyone in beautiful Malta!
May – AgriFair
August – Phillips County Fair
November – Malta Book Festival
November – Malta Specialty Fair (Crafts)
Activities Near Malta
Recreation Activities
National and State Parks
City Park & Pool
Top-Rated by Locals
Related Articles
Latest in Malta
As a tributary of the larger Missouri River, the Milk River begins near Browning, Montana, home…
Montana is something of a dinosaur enthusiast's haven, and the state prides itself on the many…