Saint Marie is a different kind of Montana Ghost Town. The 'town' in Valley County is largely left-over and abandoned structures that were formerly part of a thriving Air Force Base near Glasgow.
The base operated from 1957 until it was finally shut down in 1976, leaving the remnants of the disused community largely deserted. It can still be reached along Highway 24, 15 miles north of Glasgow.
There have been a few reports from unwitting visitors who stopped off or drove through this abandoned town that it brings about a case of the 'willies'. This is not exactly surprising when you consider that in historical terms, it was still quite recently that this community was home to more than 7,000 residents.
The people who made up the community largely consisted of military personnel and their families. But when the base closed down for good the population began to dwindle rapidly, although there were reports that the majority simply upped and left.
This left just a small pocket of hardcore residents numbering not more than a couple of hundred. These locals decided to stay on in a section of the original community, leaving the remainder of the former town with its 'deserted' status.
Thus many unwitting visitors to Saint Marie may get a distinct feeling that they have somehow slipped directly into some kind of Twilight Zone or zombie scenario when approaching or arriving in the town.
The entire landscape is also as flat as a pancake, which is uncharacteristic of the majority of Montana terrain and adds to the bizarre nature of this entire area.
Certainly, there is something spooky about this place—a feeling which becomes more evident when you pass through the former neighborhoods surrounded by uninhabited, deteriorating homes and other structures.
The Best Hotels in Saint Marie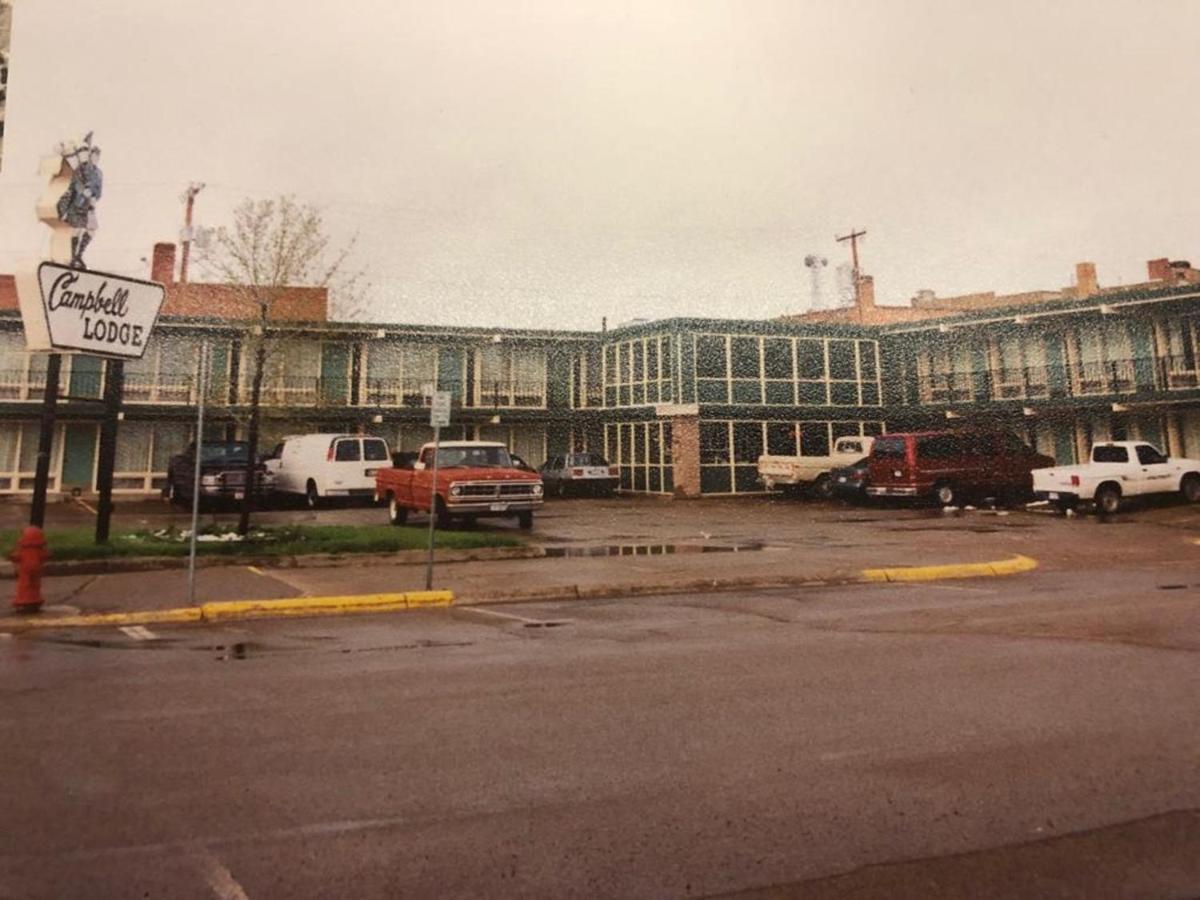 BEST BUDGET HOTEL
Non-Smoking Rooms
Free WiFi
Pets Allowed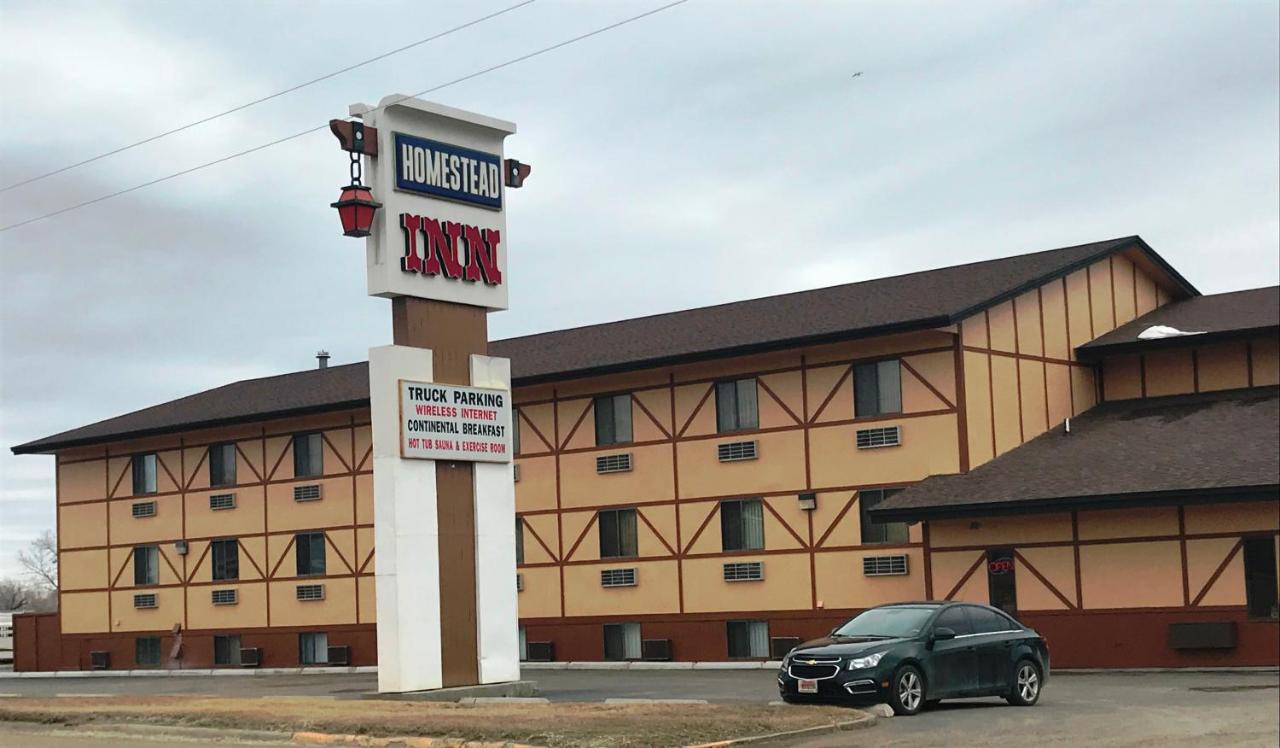 BEST OVERALL
Fitness Centre
Shuttle Service
BBQ Facilities
Saint Marie Today
Saint Marie is increasingly dubbed as Montana's most recent addition to its list of 'Ghost Towns'. The difference between this ghost town and the others is that the older ones contain remnants of ramshackle towns from the state's mining era of the late 1800s.
As you approach Saint Marie—whether by design or default— you will soon be able to make out structures like old water towers across the incredibly flat terrain coming into view.
Then you'll catch wind of other buildings that look like houses. Keep going further still and you'll be upon entire neighborhoods with structures including small apartment buildings, family homes, and duplexes.
Closer inspection of the buildings reveals the dilapidated condition of these abandoned structures. Many have doors and windows hanging off, peeling paint, and collapsed walls and roofs.
The old pastel-colored houses seem to degenerate a little more every year after yet another harsh Montana winter.
Seemingly many of the residential and industrial buildings were simply left as they were. Some of the abandoned homes were sold and moved to nearby lakes for the purpose of summer holiday home cabins.
The town has a lonely and faded feel to it which adds to the eeriness felt by anyone visiting the town. You will encounter something like 1,000 disused buildings lining the streets, many with lawns unkempt for 40 years. There are dilapidated and silent bus stops and a deserted school with a collapsed roof.
Today the original airport facility is semi-operational and is referred to as Glasgow Industrial Airport. It is used mainly as a test site by Boeing for new aircraft designs.
Apparently, the population of the nearby city of Glasgow was halved after the closure of the base at Saint Marie.
You will need to go out of your way a bit to find this place, and don't expect any services like restaurants, gas stations, or lodging—there is little to no chance of finding any.
No matter what, you will leave St. Marie with a very eerie sensation!
The Residents of Saint Marie
The current state of affairs in Saint Marie seems to be in the hands of the population that seems to have expanded since the closure of the facility—the most recent census put the residential numbers at 470.
It seems to have grown since the base's initial abandonment when only a couple of hundred reportedly stayed on.
The community initially remained in the hands of the mostly retired military personnel who had stayed on. They did this despite the fact that they had no services or amenities aside from a post office and a condo association to manage the properties still occupied.
This meant relying on nearby Glasgow for any provisions and other necessities, which the residents still need to do.
The residents apparently don't seem to mind that they are in many ways completely cut off from other modern civilized areas.
There is a group of locals with growing numbers who actually own condos and apartments that have been well-maintained. Some of these are rented out Airbnb-style in this privately-owned semi-ghost town.
Takeover Attempts of Saint Marie
Many other similar former Montana towns that lost momentum or came to the end of their economic run for one reason or another either got leveled or re-designed. Not so much the case with Saint Marie. It was just deserted.
Of course, there are going to be interested parties when there are any existing buildings with questionable ownership.
In the mid-80s various attempts were made by residents, most notably by a former air force officer who cut a deal to buy and develop the existing units into a military retirement town.
This was reportedly also the first time the name Saint Marie first surfaced, actually the name of the daughter of one Patrick Kelly, who planned to turn the town into an amenity-laden leisure and recreation center.
Needless to say, this plan didn't come off and tales of money being lost and bankruptcy being filed ensued. The property was at one point sold to a developer that also went bankrupt and eventually ended up being convicted of fraud charges.
Various other take-over attempts—some of them bizarre—have been mounted over the years and have included lawsuits from extremist groups, more investments, more bankruptcy files—and yet more fraud!
After several years of local backlash against would-be invaders along with various lawsuits involving the government, St. Marie once again returned to its status as a glorified modern ghost town.
Recreation Activities in Saint Marie
The 8-acre base pond in Saint Marie provides recreation for local residents as well as those from Glasgow. It serves as a popular local fishing spot for pike, trout, and yellow perch. The fishing access site also includes campsites, toilets, picnic tables, and a primitive boat launch and dock.
Aside from that visitors won't find much along the lines of hiking or biking options due to the flat nature of the terrain.
Fort Peck Lake is one of the biggest recreational draws in the region. The areas around the huge lake are operated by the Forest Service and offer camping, fishing, and hiking when in season.
Anglers from all over also descend on the lake for the annual fishing competition
Accommodation–Hotels and Lodging
There's not a lot going on in Saint Marie accommodation-wise as you can imagine. If you do need to stay in the area for any reason you'll find more options in the much larger Glasgow or even Fort Peck which is less than 30 miles away.
Other Points of Interest near Saint Marie
Forests/State/National Parks/Wilderness Areas
Museums/Historic Items
Nearby Towns/Cities
Related Articles