Marion is a census-designated place and unincorporated community located in North-western Montana's Flathead County.
It sits just off Highway 2 in the near vicinity of Little Bitterroot Lake, and the community originally developed due to the area's use by railroad construction workers extending the line into Kalispell, which is just 20 miles or so from here as is Great Falls.
When a businessman named Lewis Kelsey decided to relocate his sawmill to Marion from Somers not long after the turn of the 20th century, timber became an integral component of the local economy and the community began to expand.
This small and quaint town has a population these days not much more than 1,000, and is probably most well-known for the nearby Lost Trail National Wildlife Refuge. This refuge area functions as a wild and diverse habitat for various species including birds, deer, elk, moose, black bears, and lynx.
Needless to say, outdoor recreation opportunities are plentiful in the region, and weather-wise the area is less temperate than some others in the state.
If you're looking for the warmest time to visit Marion, the summer months are July, August, and then June with the busiest months tourism-wise being July, then August, and then May.
To get to Marion, follow Highway 2 from either direction along the highway and Glacier Park International Airport in Kalispell is just 30 miles away from the town.
The Top 3 Hotels in Marion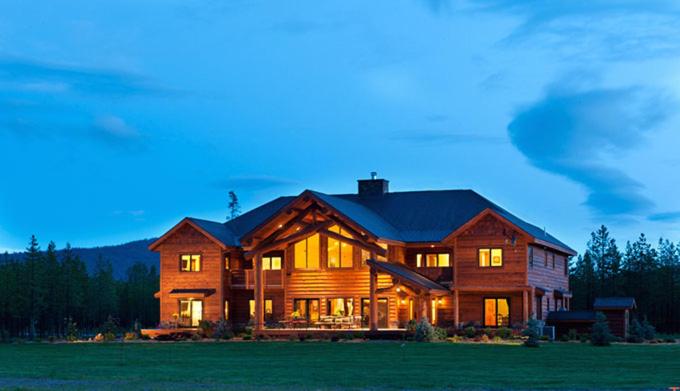 BEST OVERALL
BBQ Facilities
Bar
Free WiFi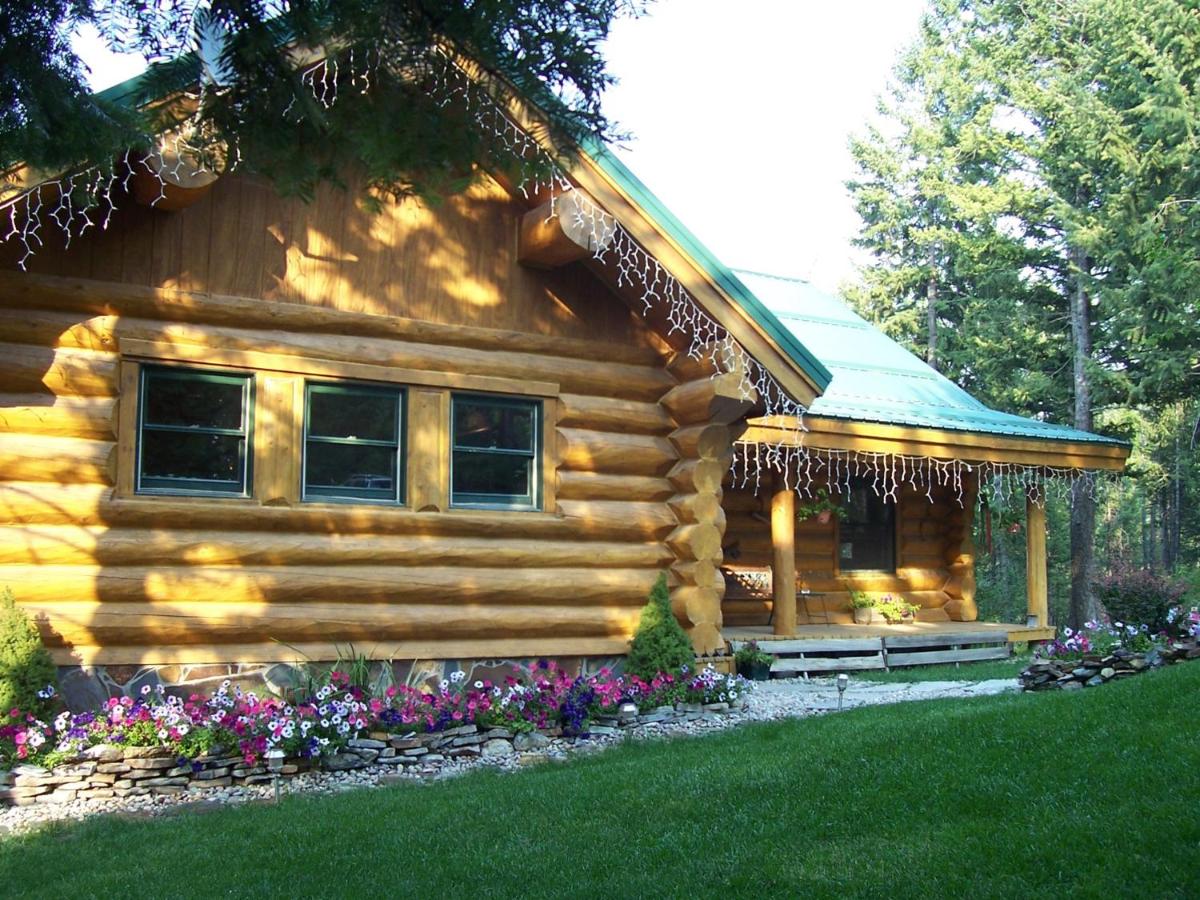 BEST FOR COUPLES
Games Room
Wine/Champagne
Board Games/Puzzles
BEST FAMILY RANCH
Live Music/Performance
Bar
Restaurant
Main Cultural, Historic, and Outdoor Attractions in Marion
The main attractions in and around the small community of Marion are most likely related to the huge outdoor recreation potential of the region in general.
There isn't too much to see and do in the town itself but there are plenty of things quite nearby, not least of all due to the lakes.
Lang Creek Brewery has been called 'The Most Remote Brewery in America'. It is open year-round and operates out of an old airplane hangar on a ranch along the Thompson River.
The local Montana ale maker brews its own distinctive, English-style ales, and operates detailed tours of the brewery which culminates in a spot of testing.
The tours are available by appointment, mainly due to the fact that there are no real signs to speak of that indicate the exact location of the brewery.
Lang Creek Brewery is located in the Thompson River Valley, and you can get to it off Highway 2 between Libby and Kalispell.
Recreation Activities
Marion is ideal for recreation of all kinds in terms of its location.
When you consider that the town is just 4 miles from Flathead Forest, 11 miles from the Kootenai National Forest, and 15 miles from Lone Pine State Park, you begin to see the extent of possibilities available.  It is also within an hour of the popular skiing resort town of Whitefish.
The town is set in the vicinity of Bitterroot Lake, which is close to Flathead Lake, and it is not too far from McGregor Lake. What this means is plentiful opportunities for fishing, boating, and scuba diving–all part of the experience in this area which is abundant with wildlife and is a great place to go exploring.
If you are feeling particularly adventurous and want to experience even more spectacular scenery, Glacier National Park is 90 minutes away and Meadow Peak Skydiving is just 5 miles from McGregor Lakes RV.
Fall ushers in great hunting opportunities for elk, deer, bear, moose, and lion.
Wildlife
The Lost Trail National Wildlife Refuge is twenty miles to the northwest of Marion and is a diverse habitat that is home to a wide-ranging variety of wildlife including migratory and breeding waterfowl.
McGregor Meadows is an 800-acre WPA and is just 8 miles west of Marion off Highway 2 to the west of Kalispell.
Hiking
You head towards the Jewel Basin from here which is a scenic, 15,000-acre mountain area in the Flathead National Forest. The trails are also maintained exclusively for hiking and camping, and the vicinity includes 35 miles of trails and 27 lakes in all.
The Danny On Memorial Trail is a popular self-guided trail located a bit further along the highway in the Whitefish Mountain Resort Ski Area. This trail allows hikers a unique perspective of the landscape.
The mountain trail system features four optional routes that are all nearby, and typically some snow still remains on the upper sections of the trail around the time of mid-July.
The Waterfall Hike, otherwise known as Hubbard Falls Trail, is just a short distance from the town heading west along Highway 2 and then taking a left on Hubbard Dam Road. The hike can be accessed just past the school up the hill.
Horseback Riding
There are ample horseback riding opportunities across varied terrain in this region.
Lonesome Dove Guest Ranch is a popular choice for just such activity, as is the Artemis Acres Guest Ranch.
Fishing
There are a number of good lakes for fishing in this area, with Little Bitterroot, Flathead, and McGregor Lake being the nearest ones.
At Little Bitterroot Lake some of the most popular species caught include kokanee salmon, smallmouth bass, and rainbow trout. You can get some decent boat fishing done from these lakes as it is not overly windy in this region.
Flathead Lake is 30 mins away and offers some excellent fishing, although maybe not fly fishing. The fish in the lake mainly consist of lake trout, pike, yellow perch, and whitefish, with some rainbow trout, bass, kokanee salmon and bull trout also to be found.
The lake trout in Flathead Lake can reach some fairly monstrous sizes exceeding twenty pounds, with an average lake trout being in the three to the eight-pound range.
McGregor Lake is a 1,500-acre body of water containing various trout and sucker species along with arctic grayling, kokanee, and yellow perch.
Camping
McGregor Lakes RV is a nicely-maintained 41-site campground off Highway 2 with hook-ups, pull-thrus, and tent sites.
Electricity, restrooms, and showers are included in the amenities, and pets are allowed on these sites. The campground also accepts reservations.
Little Bitterroot Lake Campground, the 6-site Ashley Lake North and the South Campgrounds as well as the McGregor Lake Campground are some of the other camping options within the radius of Marion.
Accommodation–Hotels and Lodging
You won't find too much by way of accommodation in the town itself aside from the excellent and highly-rated B&B. Heading 30 minutes down the road to Kalispell is certainly the best route in terms of other nearby options.
If you are planning on staying in nearby Kalispell, you can check out a full list of accommodations here.
Special Events in Marion
Activities and other Points of Interest near Marion
Forests/State/National Parks/Wilderness Areas
Museums/Historic Items
Nearby Towns/Cities
Related Articles