Located in Southwest Montana's scenic Bitterroot Valley region, Hamilton is a small yet active Montana town. The town is part of Ravalli County and has a population of not much more than 5000 people.
In many ways Hamilton is an ideal location along the busy US Highway 93—certainly in terms of passing trade from those heading into Montana or further into Idaho.
The Bitterroot Valley was originally home to the modern Salish (Flathead) and Pend d'Oreille Indians, although it was claimed by the U. S. in 1788, and explored by Lewis & Clark in 1805. The first non-native settlement was St. Mary's mission, founded in 1841 by Jesuit priests in Stevensville.
Then Marcus Daly, a copper mining magnate, came on the scene seeking timber for his mines. This was quickly followed by the need for a mill, which in turn soon turned into a small village. Daly made this his summer home initially before acquiring more land tracts for breeding and racing thoroughbred horses.
The town of Hamilton was incorporated in 1894, named after Daly employee James Hamilton who was instrumental in the initial planning and development along the Northern Pacific Railway route in 1890.
The majority of residents at this time would have been in the employ of the Daly interests, living and shopping in 'company' homes and stores. When Daly died in 1900, Hamilton had become the commercial center of the Bitterroot Valley and the seat of the county.
The town is also a favorite with those from Missoula looking for both work and play, and the much more populated city is less than 50 miles from Hamilton.
It's also very likely that Hamilton will become even more attractive as a hub for people commuting to Missoula in the future, not least of all due to the reconstruction of US Highway 93 with two additional lanes.
The town is certainly an increasingly busy place, especially during the summer months. It has expanded significantly over the last decade or so, although managing to hold on to that small-town feel, and Hamilton is a top location for outdoor recreation as well.
The Bitterroot River runs right through the town and is quite well-renowned for trout fishing. To the western regions of the town rise the picturesque Bitterroot Mountains, forming an eastern boundary of the Selway-Bitterroot Wilderness Area.
The glorious Sapphire Mountains can be seen across the east of Hamilton, and this area is popular for hunting.
On top of that is the Skalkaho Highway Scenic Byway, which runs across the Sapphire Mountains heading in the direction of the Phillipsburg Valley.
The Best Hotes For Hamilton
BEST FOR FAMILIES
Free Wi-Fi
Casino
Fitness Center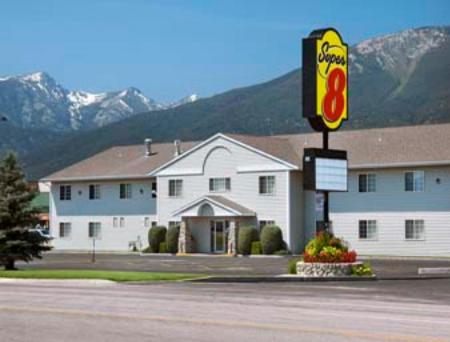 BEST BUDGET HOTEL
Pets Allowed
Free Wi-Fi
Business Center
BEST OVERALL
Tea/Coffee Maker in All Rooms
Picnic Area
Spa
Main Scenic, Cultural, Historic, and Outdoor Attractions
Hamilton is well-rounded and the largest community in the valley, offering a theater and live music scene, local breweries, and golf, on top of the plethora of hiking and backpacking in the Bitterroot Mountains which is easy to access from here.
Stroll through downtown and be sure to stop by the Daly Mansion, the original home of one of Montana's Copper Kings.
The residence of copper king Marcus Daly was formerly the Anthony Chaffin homestead, bought in 1886 as a summer residence. Located on 46 acres of land, ten years later Daly had constructed the somewhat imposing Queen Anne-style Victorian mansion within the grounds, named Riverside by the Daly family.
After his death in 1900 the 24,000-square-feet residence went downhill but fortunately was renovated by Daly's widow 10 years later. The present Georgian-Revival style of the Daly Mansion was the result, and the 3-story building has over 50 stunning rooms which incorporate a fair chunk of imported Italian marble.
Ravalli County Museum is located in what was the original County Courthouse building, dating back to 1900. It was once almost demolished but is now listed in the National Register of Historic Buildings.
The museum is considered one of the finest there is for a town of this size, and the focus of the facility is centered on art, local history, and natural history. The building has twenty-eight galleries and chambers in all, and nine functions as exhibition rooms that feature six permanent displays.
The Ravalli County Museum is the main repository for local historical information, artifacts, exhibits, and collections for the entire county.
Recreation Activities
For those heading out into the mountains to do some camping or some other form of recreation, it soon becomes apparent that Hamilton couldn't be in a better location.
If you consider the fact that the Bitterroot Valley is nestled between the Sapphire and Bitterroot Mountain ranges, it's not hard to see why you'll find some of the best recreation spots in the US for hiking, biking, fishing, skiing, wildlife, and nature viewing in this region.
Hiking
The Valley of Three Trails can be found at the Ravalli County Museum, which is located in the Bitterroot Valley at a confluence of three historic and nationally recognized trails. These are namely the Ice Age Floods National Geologic Trail, the Nee-Me-Poo National Historic Trail and the Lewis and Clark National Historic Trail.
Blodgett Canyon Overlook Trail is generally rated as easy, and covers 4.4km. It takes about 1.5 hours to complete and is a very popular route for hiking, so you'll likely encounter other people and maybe dogs, which must be on a leash. The trail is well-maintained with a steady incline the entire way up, but if you do find it challenging there are benches to stop and rest and the views definitely make it worthwhile.
Blodgett Canyon to Waterfall Trail is rated as moderate and is a longer, 14.48km route likely to take somewhere around the 4-hour mark. This is an extension of the previous trail and is again a very popular area for hiking, trail running, and nature trips. Open year-round, the best times to visit are May through October, and dogs on leashes are welcome on this well-maintained trail with a slight gradual incline and a few small waterfalls.
Camping
Hamilton is a great camping destination for everyone. There are tons of nearby spots to put up a tent or pull up an RV. The Angler's Roost is an ideal location on the Bitterroot River for camping, and RVs are popular with anyone looking to fish.
The Black Rabbit RV Park is another RV option in Hamilton although there isn't much space between sites according to some reports.
Blodgett Campground is a basic campground with just five sites but some impressive scenery. Pit toilets, fire rings, and picnic tables are available, and it is also free to use.
Check out more camping options in the Bitterroot National Forest.
Fishing
Flowing through the Bitterroot Valley and Hamilton, the Bitterroot River is known as an excellent rainbow trout stream. Native westslope and cutthroat trout abound, as do rainbows and browns—many over 20 inches—and usually they are suckers for dry flies on a daily basis throughout the warmer seasons.
Accommodation–Hotels and Lodging:
Special Events in Hamilton
Activities and other Points of Interest near Hamilton
Forests/Parks
Lakes
Museums/Historic Items
Nearby Towns/Cities
Related Articles
Latest in Hamilton
As one of the most breathtaking regions of Montana, the Bitterroot Valley offers postcard-worthy mountain views,…