The town of Darby in western Montana's Ravalli County is located in the scenic Bitterroot Valley, 60-odd miles from Missoula.
The area is surrounded on both sides by two different mountain ranges, and the valley runs through the middle of it.
The town's profile was raised significantly in recent years when it appeared on the popular TV show—Yellowstone—some of which was actually filmed at a Darby ranch, the Chief Joseph Ranch.  The ranch is one of many Yellowstone filming locations in the state of Montana.
Also, the Triple Creek Ranch which is the closest dude ranch to Yellowstone's Dutton Ranch is located near Darby.
The town was first settled in 1882, although it didn't become official until 1888. Darby is the southernmost town in the valley and was originally known as Doolittle, then Harrison.
It was by a quirk of fate that the local postmaster, James Darby, discovered there was another town named Harrison already in existence, so he sent his own name in as an option–which was accepted.
The town expanded significantly, although the growing number of local businesses suffered something of a reshuffle in later years by way of a fire that swept through the town and leveled pretty much everything aside from the old Miles building on Main Street. 
Darby started out as a mining and fur trading town, transitioning later on to logging, agriculture, and cattle ranching. In 1917, Darby became incorporated and the town's blacksmith became the first mayor.
Darby is probably most well-known for its impressive scenery which includes more than its share of awe-inspiring views and recreation.
The main downtown area is charming and friendly, and you can drive straight into town on the main street by heading south along Highway 93.
This is a region of Montana rife with small towns scattered along a visually stunning corridor of mountain peaks and valleys in the midst of sprawling ranch land, as well as lakes and rivers.
All of this obviously makes Darby something of an outdoor recreation hotspot and also a highly popular area for scenic drives.
The Top 3 Hotels in Darby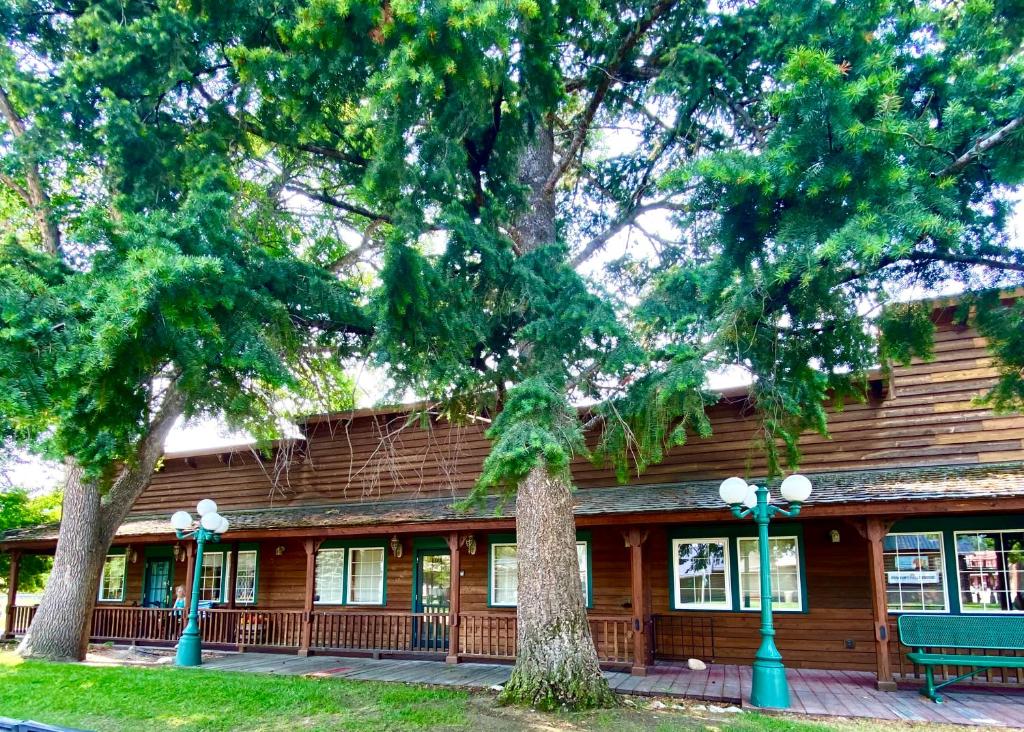 BEST OVERALL
Free WiFi
Bitterroot Mountains
Bitterroot River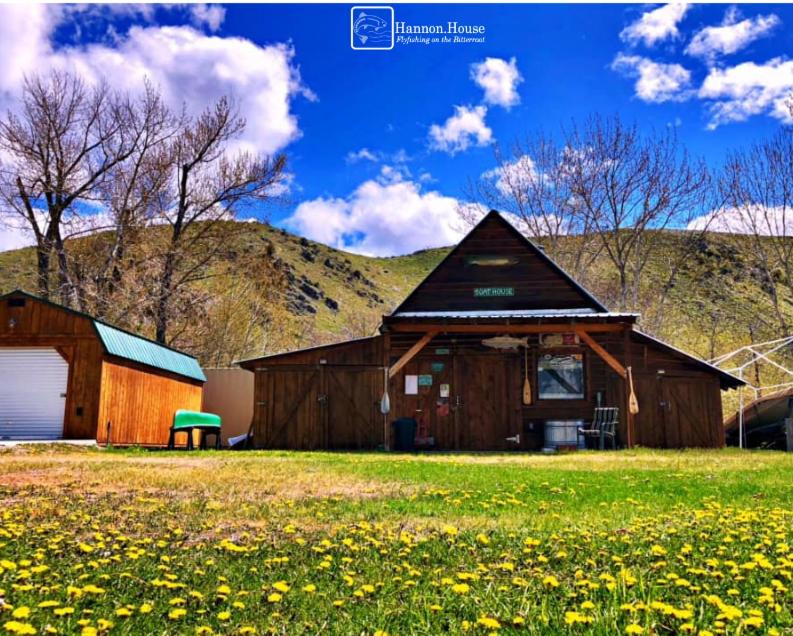 BEST OVERALL LODGE
Outdoor Fireplace
Skiing
Bar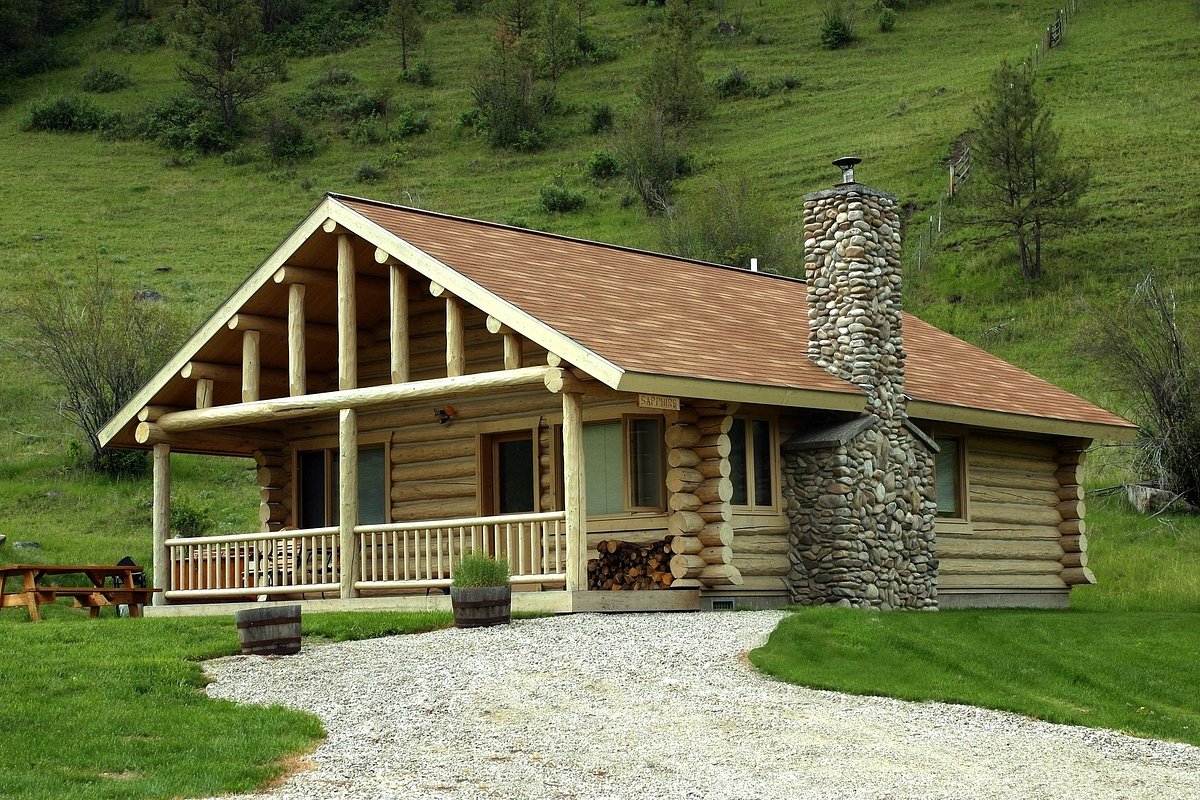 BEST FOR COUPLES
BBQ Facilities
Horseback Riding
Hiking
Main Cultural, Historic, and Outdoor Attractions in Darby
Darby Pioneer Memorial Museum
A standing piece of history comes by way of Darby's Pioneer Memorial Museum. The original log cabin-style building was one of the first hand-hewn homestead cabins to show up in the town.
Its workmanship came by way of an early settler in 1886 named Evelin Matteson, whose homestead was located near the mouth of Tin Cup Creek. The museum is today located right next to the Darby Town Hall. 
Darby Ranger Station Visitor Center and Museum
The historic Darby Ranger Station Visitor Center and Museum is a representation of both the heritage and the recreation of the area. This building dates back to around 1938 and was built by the Civilian Conservation Corps.
The ranger station functioned as the district office until 1964 when a new ranger station was built. The old one was initially used for storage until local efforts turned it into the cultural heritage center it is today.
Recreation Activities in Darby
In its ideal location along Highway 93, Darby is a great recreation destination and is a popular stop-off for cyclists making their way across Montana and Idaho.
The Painted Rocks State Park is one of the key recreation spots in the Darby area along with Lake Como.
Both areas are popular locations for both locals and visitors who want to indulge in a spot of boating or fishing, and campsites are available in both areas which are surrounded by picturesque pine forest scenarios.
Hiking
The Darby Trail System is a 3.5-mile loop of a non-motorized trail that links together the town's Rodeo Grounds, River Park, Darby School, and the Darby Library Darby.
The town is also close to many other great hiking trails located in the Bitterroot National Forest.
There are a few short and easy hikes including the 2.8-mile Blodgett Canyon Overlook Trail, which is ideal for birding or getting your own birds-eye view of the valley; 2.8 miles.
The Mill Creek Trail is an 11-mile round trip route that many hikers shorten. This is because after only a few miles along the route you reach a scenic waterfall, which many hikers use as a turn-around point.
If you are looking for something a bit more challenging you might consider the 4.6-mile Gem Lake Trail, which kicks off from the Baker Lake Trailhead and continues on to Gem Lake.
The Lake Como Loop Trail is another scenic option that takes you 7.9 miles into and around the immediate vicinity of the incredibly picturesque Lake Como.
The Canyon Lake Trail is a 10.7-mile route ideal for more experienced hikers, and it features some fantastic views.
There are of course plenty of backpacking and day-hike options in the Bitterroot National Forest, which covers more than 1600 miles of hiking trails of varying difficulty.
Wildflower enthusiasts, families, and photography buffs alike will all find something to suit in the Bitterroot Forest which you can check out HERE.
Boating and Rafting
There is no shortage of outlets for water-based activities in the Bitterroot National Forest, whether motor boating on Lake Como or Painted Rocks Lake, or floating down the Bitterroot River. 
Canoeing, kayaking, water skiing, rafting, and tubing are all common activities enjoyed on the national forest's waters.
Swimming
Lake Como Beach is a popular and somewhat unique area for swimming, in that it really does have the feel and appearance of a beach.
The beach is located on Lake Como and comes complete with sand, picnic tables, restroom and changing facilities, and paved parking.
As you might imagine the beach can get packed during the summer months around the time of August when the lake is full.
Fishing
The Bitterroot River in Darby reportedly has some of the best trout fishing in the country, mainly on the East Fork Bitterroot, the West Fork Bitterroot, or the main stretch of the Bitterroot River.
Fishermen find they have access to plenty of streams, rivers, and mountain lakes as well.
The Bitterroot Valley has a few fly fishing outfitters offering guided excursions if you'd prefer and they can provide the equipment while giving you the heads up on the local waterways.
Camping
Whatever kind of camping you prefer there is plenty to choose from.
There are a few private campgrounds to choose from and plenty of public spaces–you can check out the wide range of camping options in the Bitterroot Forest regions HERE covering tents, RVs and cabin rentals.
In Darby itself some of the popular campgrounds include the following examples:
Lake Como Campground

is

a single loop running through pine and fir trees. This is actually just one of three campgrounds in the Lake Como Recreation Area, and it sits just below Lake Como. The privacy between campsites is adequate, and the lower campground is paved.

RV sites with electrical and water hookups are available here, as are other amenities such as water and garbage services. Camping is close to the 900-acre Lake Como with its large sandy beach and a boat ramp on the south side of the dam. To find the campground from Darby, head north for 4 miles on Highway 93, then take a left in a westerly direction onto Lake Como Road, which you should follow for a further 3 miles before taking a right and looking out for the campground signs.

The

Black Bear Campground

is a year-round, no-fees facility located on the banks of Skalkaho Creek, which is slightly more in the direction of Hamilton. The Black Bear Campground hosts 6 sites with picnic tables, fire rings, and a vault toilet, although no garbage service is available. The campground can accommodate RVs up to 50 feet, and you can reach the facility by traveling 2 miles south from Hamilton on Highway 93.

The

Rock Creek Horse Camp

is another year-round, fee-paying facility located within the Lake Como Recreation Area. It features 11 tent and small trailer campsites and includes amenities such as vault toilets, a garbage service. You can pick up a couple of trails as you leave the horse camp, and the trailhead is equipped with an accessible horse mounting platform if that's your preferred mode of travel. The campground can accommodate RVs up to 40 feet in length.
Accommodation – Hotels and Lodging
You won't find too much along the lines of accommodation in Darby—at least not by way of any hotels or even motels in Darby.
There are a few decent vacation rentals around the town like Hannon House and Park Place apartment complex, located right by Main Street.
If you simply cannot do without all the necessary amenities you might want to head about 20 minutes up the road going north to the town of Hamilton, which has the Bitterroot Hotel and Conference Center, a Super 8 and a Quality Inn.
Special Events in Darby
July—

Darby Logger Days

— annual local events including all kinds of demonstrations and competition fun

July—

Twisted Nut Festival

— annual event presented by the Darby Rodeo Association involving all kinds of rodeo-related antics
 You can check out some of the other regular local and annual events held in Darby HERE
Activities and other Points of Interest near Darby
Forests/State/National Parks/Wilderness Areas
Museums/Historic Items
Nearby Towns/Cities
Related Articles