Clyde Park is located in Montana's Shields Valley, just north of Livingston. The small community is nestled along Highway 83 between the Crazy Mountains and the Bridger Range with some breath-taking, authentic Montana scenery as a backdrop.
Clyde Park started out as Sunnyside, a name given to a stage stop and rest station where a post office was established in 1885.
The post office was relocated a couple of years later to one of the prominent ranches in the area where imported Clydesdale horses were being raised.
The name was changed to Clyde Park and it followed the post office as it moved to the town's present location at a four-way crossroads.
There's something of a horse and ranching theme at play in this community, as is often the case for small Montana towns where ranch life started it all off. The town is home to many cattle ranches and other agricultural operations like grain production.
Clyde Park today still offers a taste of the Old West, and programs are offered on working cattle ranches here for those who fancy a taste of real country life.
The Top 3 Hotels in Clyde Park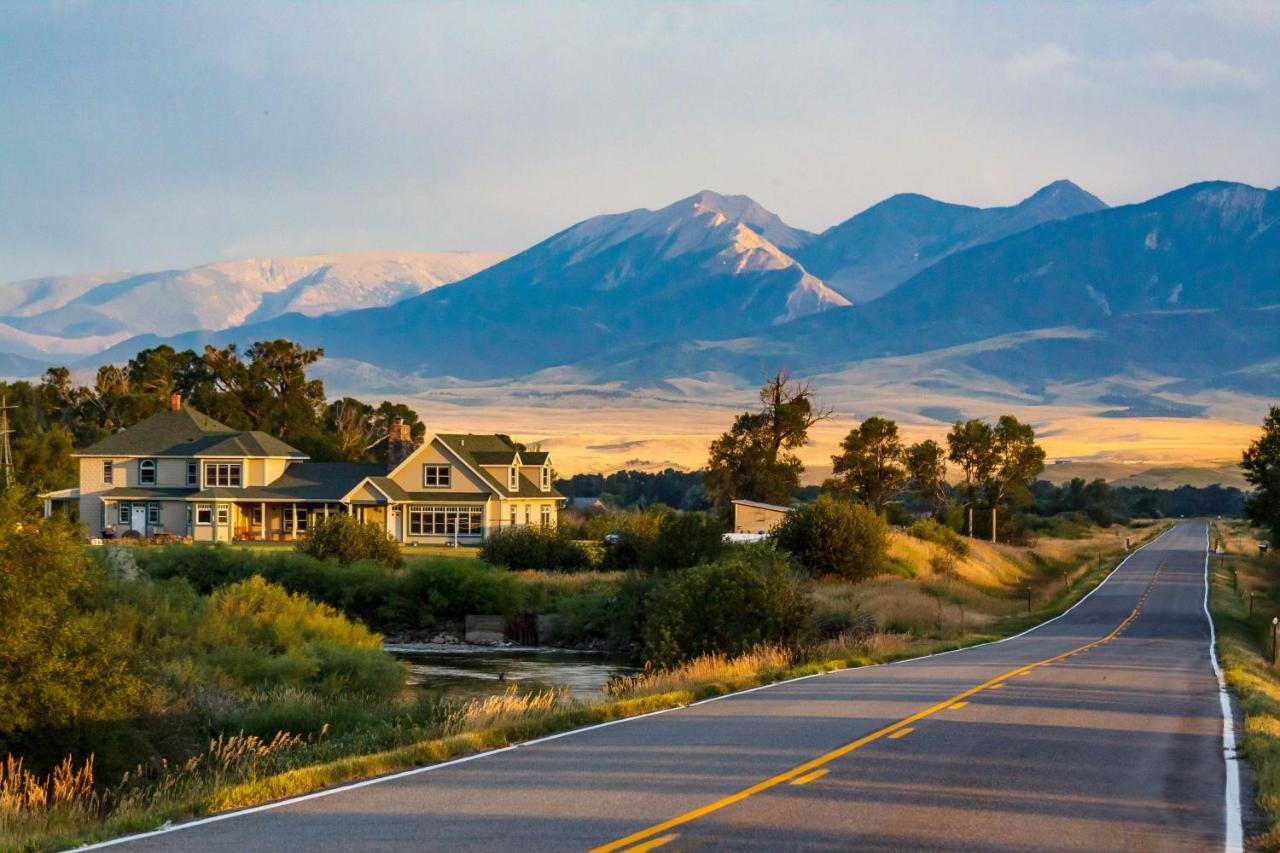 BEST FOR FAMILIES
Laundry
River View
Non-Smoking Rooms
BEST OVERALL
Minimarket on Site
Swimming Pool
Fitness Centre
BEST BUDGET HOTEL
Mountain View
Soundproof Rooms
Free WiFi
Cultural and Historic Points and Activities in Clyde Park
G-BAR M-Ranch
If branding calves, sorting cattle, summer pasturing trailing, harvesting hay for the winter, or anything even like any of that sounds like your thing, then ready your cowboy boots and saddle up for an unforgettable guest ranch experience at the 3,200-acre G Bar M Ranch.
This is one of Clyde Park's family-owned, working cattle ranches set on more than 3,000 acres of land and offers visitors the chance to participate in authentic ranch life in the Bridger Mountains.
Recreation Activities in and around the Area
In addition to some impressive scenery, this sparsely-populated area offers solitude for anyone seeking outdoor recreation away from it all in the Shields River Valley.
Outdoor recreation options abound in the vicinity of the Crazy Mountains and this entire area is great for any season, whether for hiking, snowmobiling, or cross-country skiing.
Hiking
The Jackson Creek Loop Trailhead is an 11-mile loop trail near Livingston. Most hikers report this route as a moderately challenging route, taking an average of 5 hours for most hikers to complete.
This trail is also popular for other activities like birding and trail running, though it's unlikely you'll encounter anyone else while hiking this trail.
The Triple Tree Trail is a 5.4-mile, out-and-back trail towards the south side of Bozeman, around 40 minutes from Clyde Park. The trail is generally considered moderately challenging and takes an average of 2.5 hours for most hikers.
This route is partially shaded and has some impressive views from the top. It is also popular for mountain biking and trail running, so you'll likely see other people along the way. The best times to use the trail are May through October, and dogs on a leash are permitted
Fishing
The Shields River is a tributary of the Yellowstone River that originates up in the Crazy Mountains in northern Park County. It flows for more than 60 miles and joins the Yellowstone River 7 miles northeast of Livingston.
The river is home to some excellent cutthroat, rainbow, and brown trout fishing.
The Yellowstone River's upper and lower regions comprise 200 miles of quality trout waters, and to many, it is considered the ultimate Montana fly fishing experience.
This river's breath-taking scenery and excellent rainbow and cutthroat fishing including plenty of trophy-sized brown trout—make it a favorite option for legions of locals and visitors alike, usually with the use of a boat or raft.
The Paradise Valley region is just east of Livingston, and it is home to three prolific spring creek fisheries. This natural and picturesque stretch of the state offers some great trout fishing as the creeks serve as spawning habitats for cutthroat, rainbow, and brown trout.
The spring creek water maintains a consistent flow which makes it suitable for year-round casting.
You can experience a true Montana fly fishing experience by staying at the Shields River Lodge Clyde Park which includes accommodation, meals, and outfits in the region.
Camping
The Battle Ridge Campground is a 13-site facility on the eastern side of the Bridger Mountains towards Bozeman. The campground is within the Custer National Forest and operates on a first-come, first-served basis with no reservations.
This is a free, primitive camping area with no available water or other developed amenities and is accessible from May through September.
Livingston RV Park and Campground Offer full and partial hook-ups for RVs and reservations are available here. The park is geared towards RVs and doesn't offer any tent spaces at present.
Accommodation Hotels and Lodging
As you can probably imagine there isn't much along the lines of developed hotel accommodation in a town as small as Clyde Park.
You'd have to be heading more in the direction of Livingston to find some of the options you might be looking for accommodation-wise
Special Events in or near Clyde Park
Activities and other Points of Interest near Clyde Park
Forests/State/National Parks/Wilderness Areas
Museums/Historic Items
Nearby Towns/Cities
Related Articles