When we think of beautiful places in the United States, the name 'Montana' surely crosses our minds. Here, you'll find vast meadows surrounded by tall mountains and lush greenery, as well as sparkling lakes and gorgeous rivers.
Besides the scenic views, the state is also rich in culture with numerous art galleries and Montana cuisine is a delicacy that many people want to try out.
Because of the many qualities of this state and the amazing resorts, it has become a popular tourist destination and every year people from all over the world make their way to Montana to enjoy all that it has to offer.
The wildlife in Montana is one of a kind and many tourists visit the wildlife parks to get a close look at some of the animals in this state. Montana is also the hub of recreational activities such as hiking, biking, fly fishing, and skiing. Due to this, you might feel a little tired after a long day of fun outdoor activities.
Ready for a little R & R, Rocky mountain style?  We have listed 12 of the most comfortable and best resorts in Montana for your next visit.
The Top Resorts in Montana
Fairmont Hot Springs Resort is a family-friendly place to stay in Anaconda, Montana. Whether you are visiting Anaconda to get a closer view of the Anaconda Smelter Stack, want to see an exhibition at Copper Village Museum and Art Centre, or are simply here for a relaxing vacation; Fairmont Hot Springs Resort will be the perfect lodging facility for you.
There are numerous amenities offered at this facility. A fitness center is present for all the gym enthusiasts who can't stand skipping even a day of their workout. You can either relax in the pool available on-site or have fun at the bar with your friends.
Fairmont Hot Springs Resort also has a golf course where you can enjoy a fun game of golf with your family. And if you are tired from traveling, you can also visit their spa for a refreshing experience!
The rooms feature a private balcony with a gorgeous view of the city, as well as housekeeping, a microwave, and a refrigerator.
All the rooms are air-conditioned and smoke-free. Moreover, you have Mile High Dining Room and Springwater Café, only 0.3 miles away from the Resort, where you can grab a bite to eat!
This one is mainly for the skiers out there. If you are looking for a place to stay in Montana, Big Sky Resort is the way to go! It is the biggest skiing resort in the United States and is undoubtedly the dream vacation for skiers.
Lodging at Big Sky Resort is a comfortable experience. Breakfast and housekeeping are available for guests. In addition to access to recreational activities like skiing and hiking, Big Sky Resort also has a fitness center, a hot tub, and a pool on site.
This is a family-friendly facility and offers many activities for people of all ages. The lodging facility is also ADA-accessible, so you don't have to worry about leaving anyone behind on this vacation!
Finally, the Big Sky Resort also allows service animals and pets on the property, so you don't have to leave your poodle behind!
Located in the town of Philipsburg, we have The Ranch at Rock Creek. It covers an area of around 10 square miles and is the perfect spot for family vacations, romantic getaways, or staying with friends. The Ranch at Rock Creek has activities for everyone!
You can try archery, horseback riding, hiking with your family, playing darts, and singing karaoke with friends. Or you can have a luxurious spa treatment with your significant other. The possibilities at The Ranch are endless!
To top it off, it offers cozy lodging for tourists. The air-conditioned rooms have blackout curtains so that your midday naps are uninterrupted. The rooms also feature a minibar, bathroom with toiletries, refrigerator, electric kettles, fireplace, and much more.
Housekeeping service and a complimentary breakfast are also provided. The rooms also have a private balcony which captures the true beauty of Montana.
If you are looking to connect with nature, Resort at Paws Up is the ideal spot for you! This resort offers a close look at the natural beauty of Montana but doesn't compromise on comfort. Even though you'll be surrounded by wilderness, you won't feel homesick due to the amazing facilities provided here.
The rooms have a rustic vibe to them and are smoke-free. The property also offers room service to its guests. Other amenities include free parking, access to a hot tub, speedy Wi-Fi, a bar, and numerous others. Free airport transportation is also offered, making it a convenient spot for tourists in the area.
The Resort at Paws Up will provide you with an exceptional camping experience. So come and stay here with your family and enjoy breathtaking views!
Located just 5 miles away from the famous Glacier National Park, Meadow Lake Resorts and Condos is situated in Montana's Flathead Valley. The air-conditioned rooms at this lodging facility come with a private balcony, bathroom, microwave, refrigerator, and housekeeping service.
The other facilities include access to the indoor pool, tennis court, hot tub, sauna, and spa. Meadow Lake Resorts & Condos also has activities like horseback riding, table tennis, and billiards. You can also have a BBQ picnic with your family at the property.
Airport transportation is available at Meadow Lake Resorts & Condos. So, the exhausted travelers can easily make their way to the comfortable lodging facility and rest; get ready to face the next day's activities.
Double Arrow Resort is situated just 0.6 miles away from Seeley Lake Historical Museum and is an ideal lodging facility for anyone in the area.
The non-smoking rooms at this property come with a kitchenette and a refrigerator. You can also walk to the Moose River Bar & Grill, which is a little over a mile away from the resort, to have a quick bite.
If you want to relax, you can take a dip in the on-site pool or relax in the hot tub at Double Arrow Resort. The property also has a free parking facility for its guests.
You can also play golf or tennis, or just get a drink from the bar to get your mind off things. And as a cherry on top, you can stay connected with your friends and family through the free Wi-Fi provided at the Resort.
You can also go hiking or fly fishing in the Seeley Swan Valley. The popular hiking trails nearby are the Morrell Falls trail and Holland Lake Falls trail.
Other than that, you can try wildlife sighting, so remember to pack your binoculars because you may get lucky enough and see a bighorn sheep or a Canada lynx. Lastly, you can also participate in birdwatching because the area is home to many unique species of birds, some even exclusive to the area.
We are finishing off our list with the best lodging facility in Whitefish. The Lodge at Whitefish Lake is situated just a mile away from downtown Whitefish.
The rooms at this facility feature air-conditioning, a coffee maker, a refrigerator, a microwave, a private bathroom with complimentary toiletries, as well as on-demand movies; it's the whole package!
Airport transportation is offered and a complimentary welcome drink is served to all the guests staying at this resort. The on-site pool and the hot tub are great places to relax and ease your mind. The fireplace in the room and a private balcony add to the luxurious experience of the Lodge at Whitefish Lake.
Since it is located at Whitefish Lake, the guests participate in recreational activities like canoeing, boating, and fishing. Other than that, yoga classes are offered at the Lodge at Whitefish Lake which is a delight for health-conscious guests. The spa treatment at the property is always in demand as it leaves the guests feeling refreshed and energized.
The Lodge at Whitefish Lake is truly one of the best accommodation facilities in the area due to the many amenities it offers. So, if you want to visit the gorgeous Whitefish Lake, you can rest up at this premium lodge nearby.
Established in 1900 as the Chico Warm Springs Hotel, the Chico Hot Springs Resort has welcomed guests to enjoy the warm natural waters of Paradise Valley for over 120 years.
There is perhaps nothing in Montana quite as relaxing as soaking in one of the two open-air natural mineral hot spring pools while basking in the breathtaking beauties of the surrounding mountains.
But, while the eponymous hot springs may be its primary attraction, this fantastic Montana resort also boasts a myriad of other excellent amenities and services at its guest's disposal.
Along with these amenities are onsite bars and restaurants that include the Historic Dining Room, the Poolside Grille, the Chico Saloon, and the Tasting Room.
If you want to fill your afternoon with some entertainment, the Chico Hot Spring Resort offers plenty of fun and engaging activities that will get you out and exploring the majestic countryside.
Horseback riding, fly fishing, hiking, biking, river rafting, skiing, rock climbing, and a wide variety of river adventures along the Yellowstone River are all offered on and around the facilities.
Of course, with so many great experiences to be had, the only way to do it all is by staying in one of the resort's abundant accommodation options. From boutique hotel rooms to luxury cabins, there are a variety of accommodations to choose from.
While the resort is fantastic to explore alone, it is even better with friends and family. Combined with the resort's group discount offerings, it is easy to imagine why Chico Hot Spring Resort is a popular venue for weddings, family reunions, and other social gatherings.
Situated in the heart of the picturesque Bitterroot Mountain Range, the triple Creek Ranch offers one of the most opulent, all-inclusive experiences in Montana.
Combining the rustic elegance of the forested mountain surroundings with five-star service, gourmet cuisine, and a superb wine list, the Triple Creek Ranch promises a retreat of lavish luxury and carefree splendors.
Occupying 50 acres of the pristine natural landscape, the resort provides guests with a wide array of fun and tailored experiences. From horseback riding along guided trails to traditional sapphire panning, there is a seemingly limitless number of ways to explore Montana's nature and traditions.
And, after your tiresome day of exploring the region's attractions, enjoying a meal from the resort's diverse Dinner Menu is the perfect way to recharge your energy.
From breakfast to dinner and any snacks you may want in between, every meal at the Triple Creek Ranch is already included in your room's nightly rate so that you don't have to worry about any accumulating bills.
Whether you prefer isolated seclusion or to be in the heart of the action, the Triple Creek Ranch offers diverse accommodation options to meet all of your needs.
From a secluded cabin set by itself in the pine woods to a cozy room in the bustling main lodge, guests are given their choice on how they prefer to spend their nights.
Nestled along the northwestern border of Yellowstone National Park, the Lone Mountain Ranch has provided guests with an authentic experience of the region for over a century.
Established during the early years of homesteading in 1915, the Lone Mountain Ranch has embraced its warm and welcoming nature and has played an essential role in the formation of the town of Big Sky, the evolution of the ranching industry in the Northern Rockies, and even in the early development of Yellowstone Park.
Today the resort offers a massive selection of private cabins within its extensive property and invites guests to explore the traditional lifestyles of the authentic Montana ranch with meals and activities all included in your nightly rate.
And with Yellowstone National Park located practically in its backyard, the Lone Mountain Ranch also serves as a fantastic launching zone for visitors to base themselves on as they explore all of the park's natural wonders.
Some of the top activities the Lone Mountain Ranch features include horseback riding trails, fly fishing, 50 miles of Nordic ski trails, and all-access tours of Yellowstone Park.
Whether visiting in the Winter or the Summer, there is always plenty of fun to be had at the Lone Mountain Ranch.
Set along the banks of the Gallatin River in Big Sky, Montana, the Rainbow Ranch Lodge is a one-of-a-kind resort that combines the rustic designs of the rugged wild west with a classic, sophisticated elegance for an enchanting stay in the picturesque countryside.
Originally constructed as The Halfway Inn in 1919, the Rainbow Ranch Lodge has welcomed guests for over 100 years and has undergone numerous changes to become the lavish resort it is today.
Featuring several rooms in the main lodge and a series of cabins scattered throughout the property, there are numerous accommodation options available to guests.
Regardless of their choice of room, all guests staying on the property are invited to Wild Caddis bar and Restaurant. This onsite Montana-inspired venue serves up delicious foods, artisanal cocktails, and an award-winning wine list.
But of course, none of this compares to the pure majesty of the surrounding landscape, and the Rainbow Ranch Lodge offers plenty of opportunity to explore it. After a rigorous day hiking one of the surrounding trails or fly fishing along the Gallatin River, the lodge's onsite hot tub offers a fantastic spot to unwind.
Also found at the resort is a beautiful gazebo perfect for hosting a variety of events, from weddings to corporate retreats.
Located on the doorsteps of Glacier National Park and only seconds from the iconic Whitefish downtown area, the Grouse Mountain Lodge is one of the best resorts in Montana for visiting in both the winter and the summer months.
In the Summer, guests are invited to explore the shops downtown, hike the many trails littered throughout Glacier National Park, or frolic in the picturesque and calm waters of Whitefish Lake.
In the Winter, the summer extravagance of the region turns to a winter wonderland, and guests to the Grouse Mountain Lodge switch their hiking shoes for skis as the whole town transforms into a quaint ski town.
With numerous amenities, including onsite dining at Logan's Bar and Grill, a spacious outdoor hot tub and indoor pool, and included transfers both to Downtown Whitefish and Glacier National Park, the Grouse Mountain Lodge is the absolute best way to explore everything the region has to offer.
The Top 3 Resorts in Montana – Our Quick Picks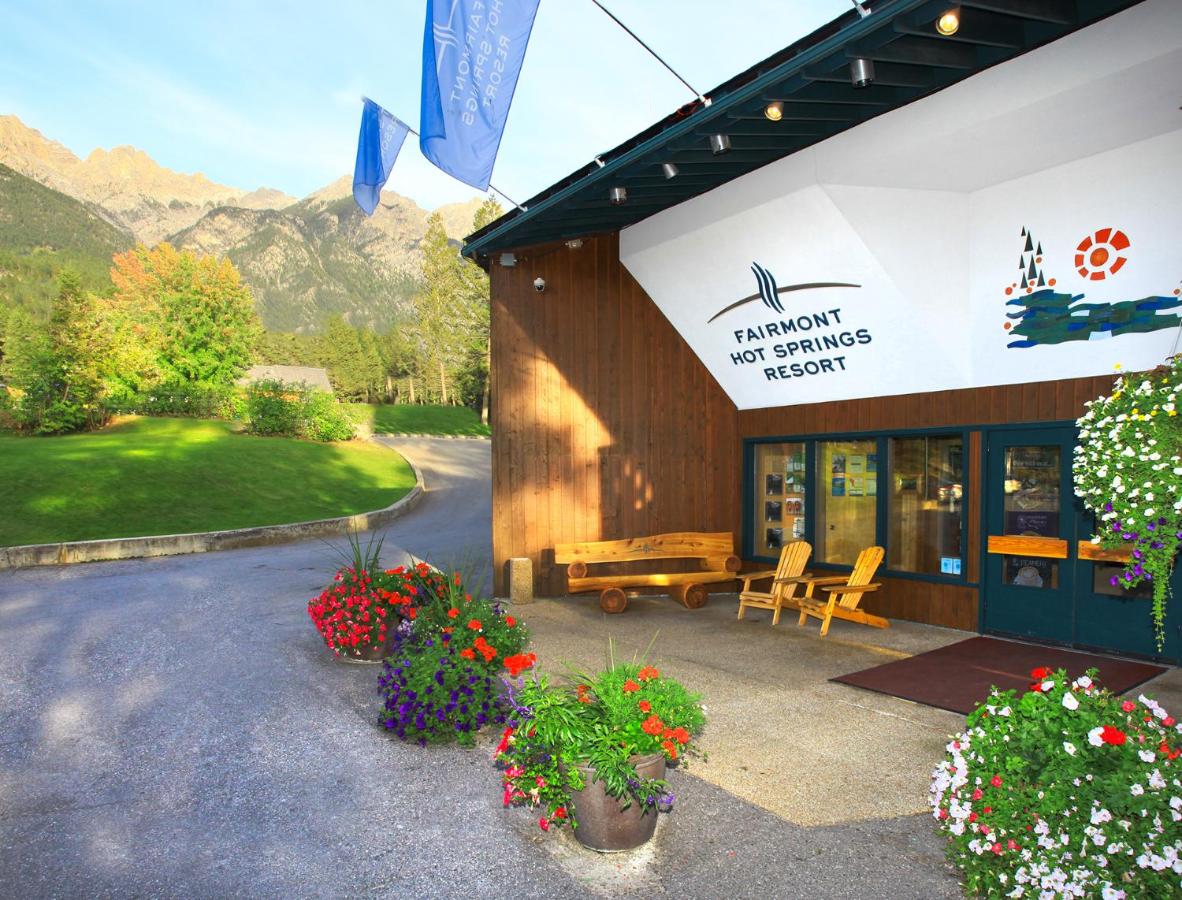 BEST FOR FAMILIES
Kids' Club
Spa and Wellness Centre
Yoga Classes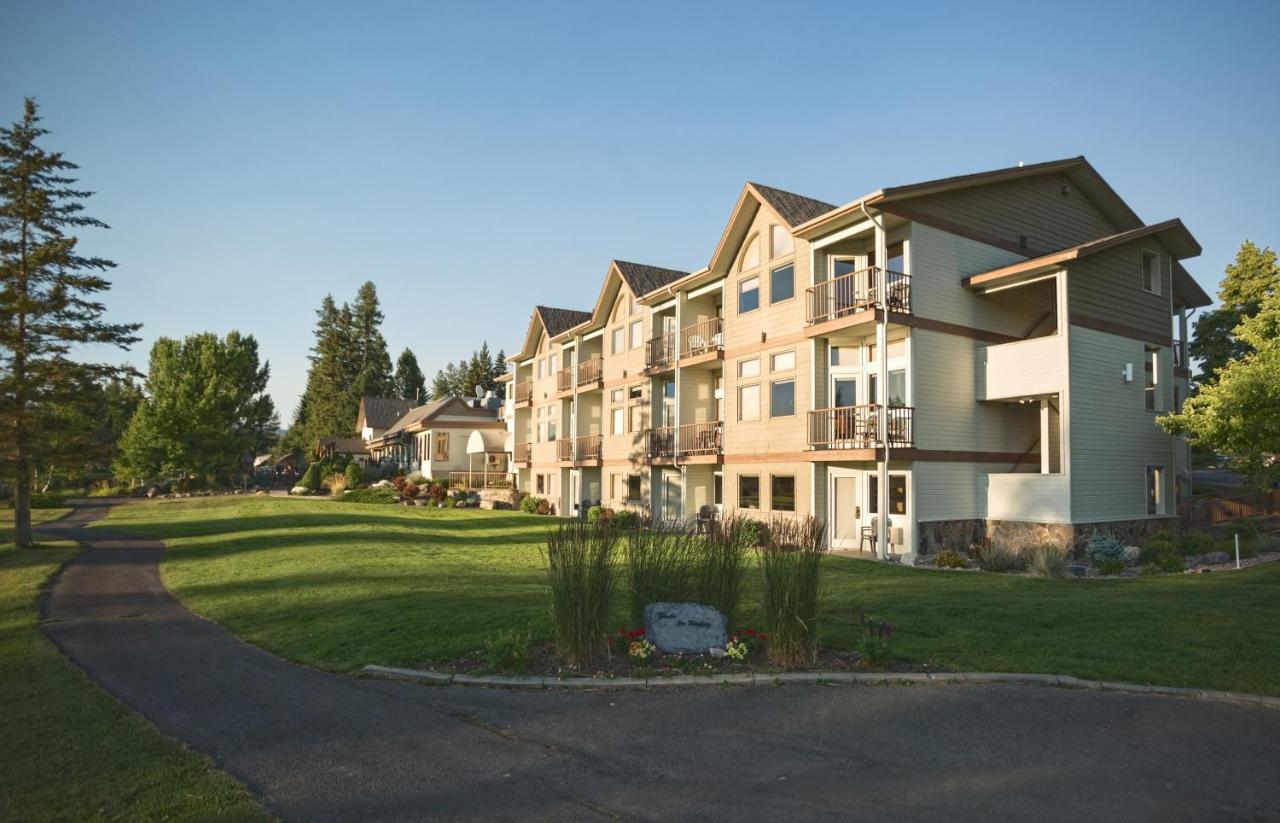 BEST FOR COUPLES
Bar
BBQ Facilities
Restaurant
BEST OVERALL
Private Beach Area
Live Music/Performance
Movie Nights
Final Thoughts
To enjoy any trip to the fullest, it is necessary to choose the perfect lodging facility for yourself. Your whole trip can be ruined if the accommodation facilities are subpar and don't meet your requirements. This is why we made this list so you don't have to spend too much time going through various websites and can easily find the best collection of Montana resorts in one place.
We hope that you will find this article helpful. Happy traveling!
Related Articles