Ever since Montana has become a popular holiday destination, all the major hoteliers are taking notice of it. As a result, you can find some of the best luxury hotels in Montana to complement the perfect holiday.
When you are touring the Bonanza State, you'll come across both the big chains and as well as some local exclusive lodges. From the high-end hotels to deluxe ranches, Montana seems to have a choice for almost everyone.
In this article, we will cover the six best luxury hotels to add to your staycation bucket list for a perfect getaway this season.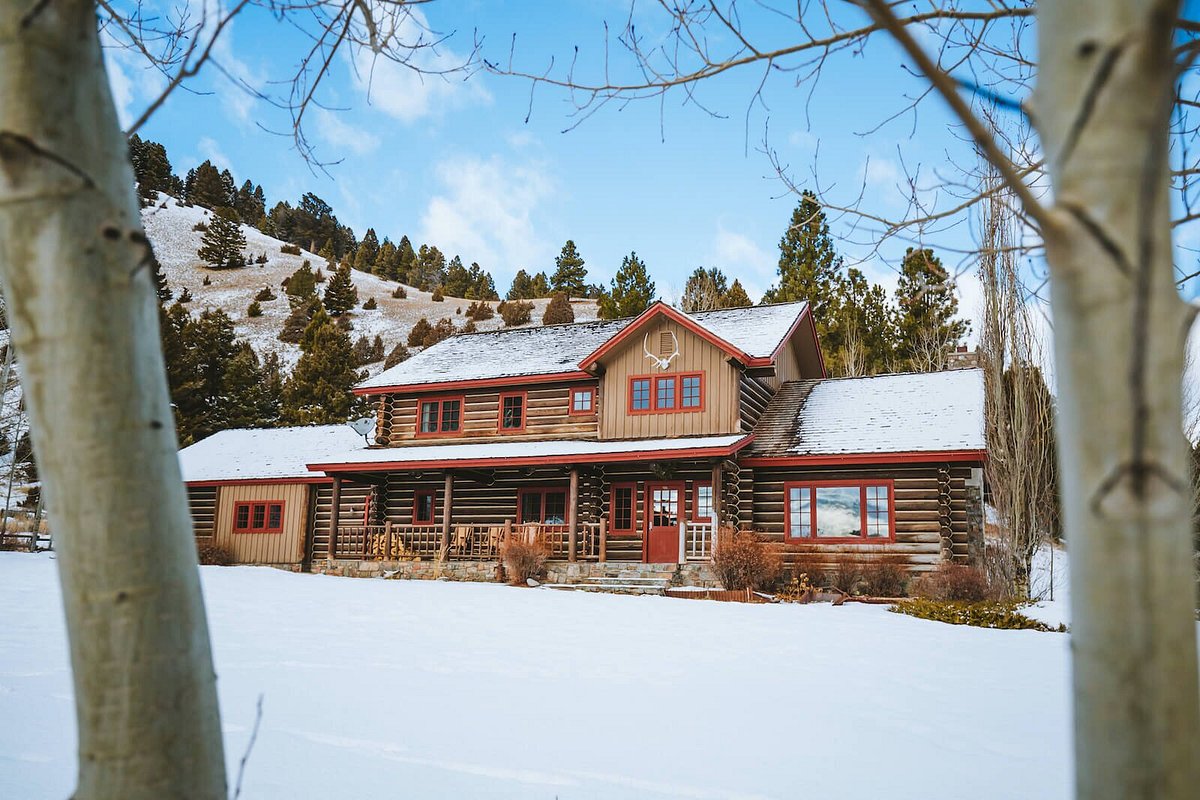 BEST OVERALL RANCH
Bicycles Available
Mountain View
Fitness Center With Gym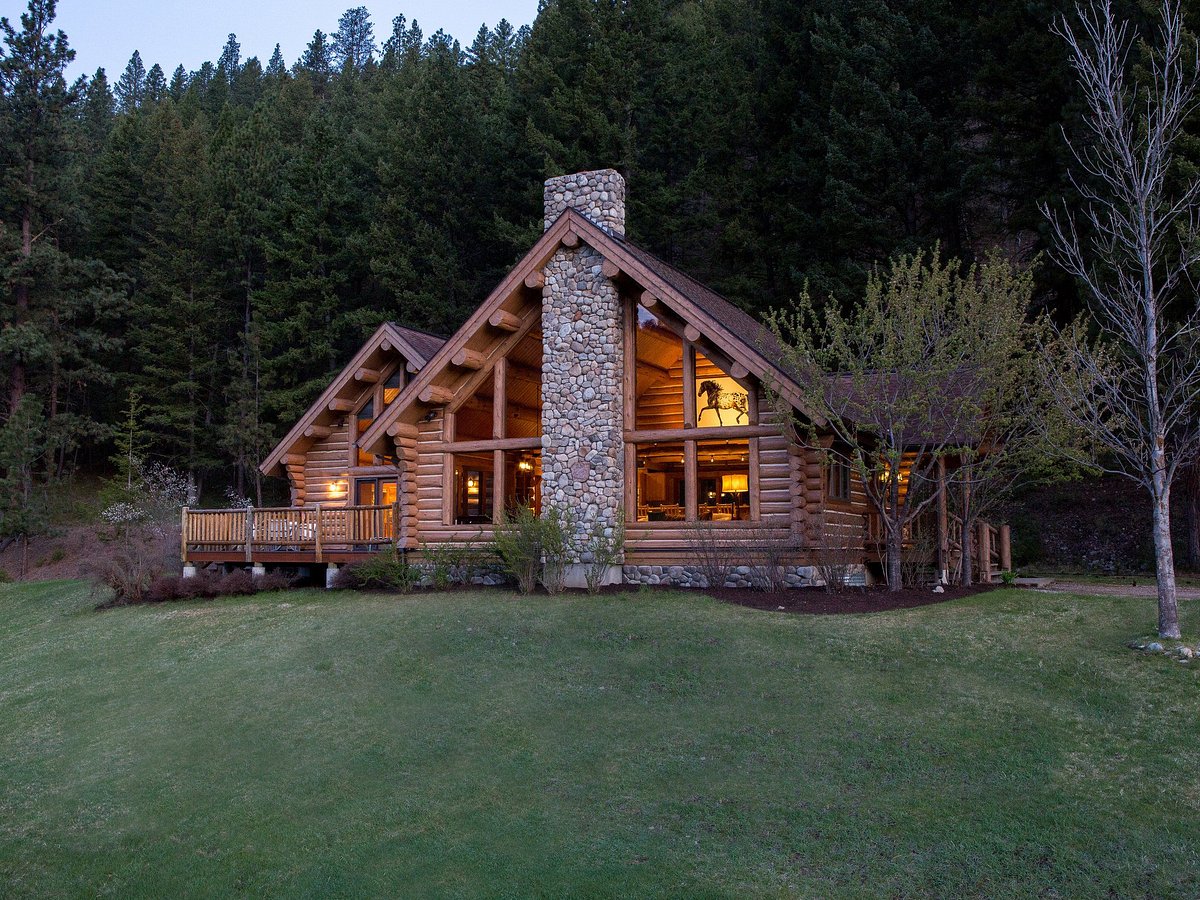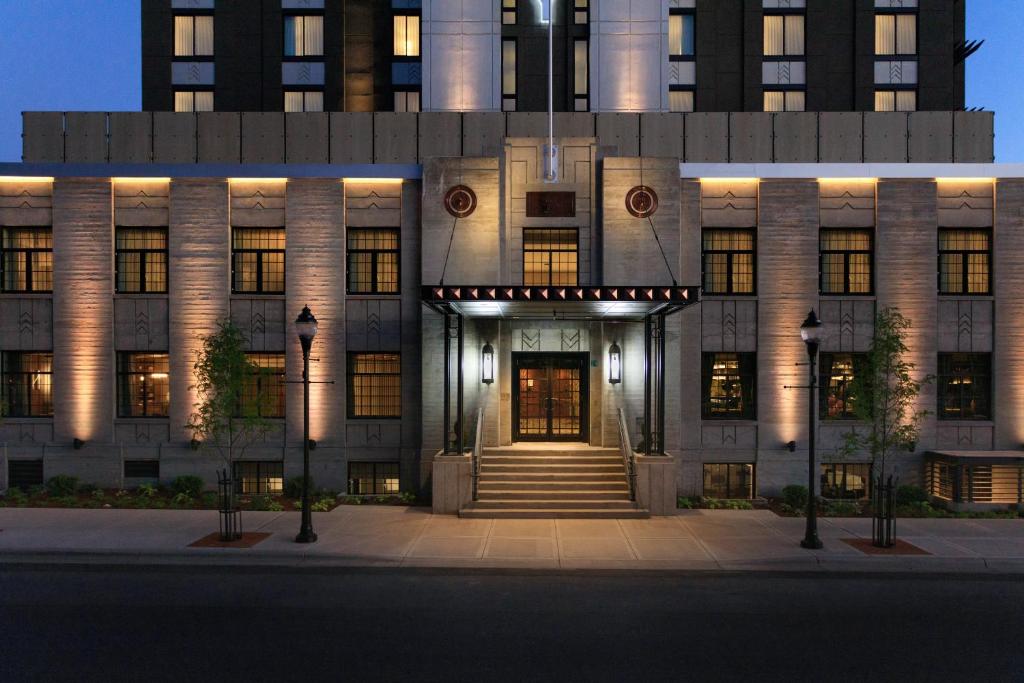 BEST FOR COUPLES
Swimming Pool
Pets Allowed
Tea/Coffee Maker In All Rooms
The Best Luxury Hotels in Montana
Montana is home to some breathtakingly beautiful scenery and natural habitats. It is the fourth largest state in terms of size and has, therefore, earned the nicknames 'Treasure State', 'The Last Best Place', and 'Land of Shining Mountains'.
The state is also where you will find the world's first national park, the Yellowstone National Park. From the best country resorts to the top high-end luxury hotels in the United States, if you like to stay in style, Montana offers everything from dedicated hotel service to high-quality facilities to attractive rates.
Are you ready for some seriously luxurious R&R? Let's go!
1. The Ranch at Rock Creek
When you go to the Ranch at Rock Creek, the first thing you'll notice is the Granite Lodge which will be the focal point of your stay here. It's something one can just not miss!
Being a 100-year-old farmhouse with equally vintage and stunning furnishing, antiques, pictures, finger-licking delicious food, and some surprisingly relaxing spa treatments, the Granite Lodge will be the highlight of your holiday.
You can organize your day-to-day activities directly from the Granite Lodge. From romantic getaways to some fun equestrian activities to fly fishing, you can choose how you want to spend your day, and the Ranch Ambassadors will make sure you have a time of your life doing that.
After the Granite Lodge, the next best place at the ranch is the Silver Dollar Saloon, which houses a variety of billiards tables, bowling, darts, a private movie theatre, and a luxury cowboy saloon complete with a classic Montana backdrop.
The Ranch also rents out spacious vacation homes with luxury bathrooms and baths, and bedrooms with enormous brass beds. Guests have the option to book luxurious camping tents which can be fully warmed up by potbelly burners for a once-in-a-lifetime experience.
On top of it all, the Ranch at Rock Creek is the only ranch in the world awarded the title of "Forbes Travel Guide Five-Star Ranch". With only 29 rooms and a maximum capacity of housing 125 guests at a time, the Ranch is a delightful vacation retreat.
2. Triple Creek Ranch
In Montana, Darby the Triple Creek Ranch provides the ultimate relaxing nature-centric adventure.
The highlight of a vacation trip at the Triple Creek Ranch is staying at the 25 private luxury log cabins looking out onto the Bitterroot Mountains. The one-bedroom cottages are ideal for couples. These luxury lodgings include wide-open living spaces with a genuine Western rustic vibe.
From actual fireplaces, log king beds, and enormous bathrooms with two-person bathtubs and high-pressure showers, there is a heavy dose of luxury for even the most discerning guests. The massive wraparound decks, each with its own private hot tub, are unquestionably the best feature!
The guests may enjoy a number of on-site facilities in addition to the various year-round outdoor excursions. There is tennis, horseback riding, hiking, archery, and snowshoeing if you are feeling adventurous.
If you prefer some peace, spend a relaxing time in a hammock between the beautiful pine trees.
To top it all, the Triple Creek Ranch runs a gourmet kitchen that serves delectable meals with a new dinner menu each evening. You can enjoy everything from rattlesnake sausages to slow-roasted pork ribs to shrimp cocktails.
3. Sage Lodge
Sage Lodge, spread on more than a mile of Yellowstone riverfront and just 35 minutes from Yellowstone National Park, is an exciting vacation spot for nature lovers and outdoor enthusiasts.
Sage Lodge, which overlooks Emigrant Peak and its green and gold meadows, mixes Paradise Valley's raw and rugged magnificence with real Montana warmth.
It's a lovely place to start a day of fly fishing, hiking, horseback riding, hunting, or cross-country skiing. Furthermore, your outdoor experiences will culminate in absolute indoor luxury when you retire for the evening.
This rural resort includes a total of fifty luxurious bedrooms, including thirty-four in the main lodge and four distinct Ranch Houses, each with four guestrooms. With over 6,200 square feet of event space, a full-service luxury spa, and an indoor and outdoor wood-fired grill and bar, the venue is perfect for both personal and professional events.
The Lodge guestrooms and Ranch Houses provide a genuine Montana ambiance inspired by anglers. While staying at the Lodge, you can also visit their full-service spa and the Fireside Room for a drink and a delicious Montana-inspired supper.
Sage Lodge also hosts a versatile event barn that is ideal for weddings, corporate retreats, and other special occasions. Everything is conveniently located near Bozeman about 50 minutes away.
4. Kimpton Armory Hotel
This historic landmark is located in the heart of the American West. Kimpton Armory Hotel is more than just a comfortable place to sleep at night, offering a variety of social gathering spots and opulent facilities.
The location is ideal to help you unwind, explore, and indulge during the duration of your stay.
Kimpton Armory carries forward the heritage of the historic Armory and the same distinct architectural motif is carried over into any new building extensions. The ambiance is classy and the décor is informal, yet modern and tasteful.
The Sky Shed, the rooftop bar, and the rooftop pool all have stunning views of the mountains. Furthermore, the famous café-style Fielding's Bozeman Restaurant serves grab-and-go breakfast meals in the morning and locally-inspired dinners in the evening.
Tune Up, a basement whiskey bar with live music on most nights, is a wonderful late-night choice. Yoga mats, luxurious bedding, and a catered social hour are available right in the rooms.
Montana's rich heritage has been carefully preserved at the resort. From their warm and inviting communal areas to their exquisite but comfortable 122 guest rooms and suites, the hotel's new style and feel combine the ruggedly handsome with the fashionably modern–drawing inspiration from the natural environment of the region.
Do you want to know the best part? The Northern Entrance to Yellowstone National Park is just 78.4 miles away, the Chico Hot Springs is 48.2 miles away, and Paradise Valley is only 27.8 miles away!
If you are curious about the other options in Bozeman you can browse the list of available accommodations here.
5. The Resort at Paws Up
If you wish to stay at an idyllic, safari-style retreat, the Resort at Paws Up offers an unforgettable experience. This incredible vacation resort is approximately 35 minutes from Missoula and offers unrivaled luxury in Montana's pristine wilderness.
The Resort at Paws Up, near Greenough, is one of Montana's largest ranch-style retreats covering 37,000 acres of land. This beautiful five-star holiday destination is perfect for anyone who seeks a taste of the Old West, as it is also a thriving cattle ranch raising hundreds of Black Angus cows and resident elks.
The rooms here are undeniably cozy and comfortable. Among the upmarket facilities are safari-style tents and large multi-bedroom apartments with soaring ceilings, full kitchens, gaming spaces, and en-suite bathrooms. The bigger condos have a wide deck with a hot tub.
Whether you're aiming for a quick round-up or exploring the ranch's 100 miles of trails, your outdoor adventure will involve lots of horseback riding. Other favorites among guests include, fly fishing, clay pigeon shooting, ATV rides, hiking, and mountain biking
Looking for something more adventurous? Kayaking, rafting, and even paintball are all available at the resort. There are also programs for children, which involve educational activities and horseback riding.
There are two restaurants on-site that serve authentic ranch cuisine prepared from fresh produce and meats. You will also find a swimming pool, a fitness center, and hot tubs to complete your vacation experience.
The Resort at Paws Up is the ideal luxury resort for families, honeymooners, or couples looking for a chance to escape the daily routine and let loose in Montana's breathtaking landscape.
If you are looking to spend some time in nearby Missoula, you can browse accommodation options here.
6. Blue Damsel Lodge on Rock Creek
Surely you're aware that, in addition to being a mountainous state, Montana is also immensely popular for its fly fishing. And there's no better place to go than Blue Damsel Lodge for the best of the best fishing experience.
This one-of-a-kind lodge, entirely built from massive lodgepole pines, is located on the banks of Rock Creek, surrounded by the majestic Sapphire Mountains and the gorgeous Lolo National Forest, just 40 minutes from Missoula.
To provide an unparalleled experience to the guests, the lodge only takes ten boarders at a time, but the wait is well worth it. This three-story log lodge has seven bedrooms, three of which have fireplaces and four of which offer a Jacuzzi, along with sitting areas, a gourmet kitchen, a bar, dining rooms, and a sitting area with a wood-burning stove.
For those who just want to relax while gazing at the star-filled skies, the outdoor fire pit and wood-fired hot tub are like the icing on the cake. Blue Damsel Lodge is the place to go if you want to experience country living at its best.
Final Thoughts
We hope that you find our recommendations of some of Montana's best luxury hotels prove useful for a pleasant and exciting stay in the "Land of the Shining Mountains".
If you want to check out more destinations in Montana, read our blog dedicated to travel and tourism in the state for the latest updates.
Related Articles