Orchard Homes is a neighborhood located on the west side of Missoula, MT. This community is situated between the Clark River and the Bitterroot River, making it an ideal spot for recreation activities in the Missoula area.
The community of Orchard Homes has been located on the west side of Missoula for over 100 years. However, it has never become incorporated as an official city or town in Montana.
The center of the community is the Orchard Homes Country Life Club which has served as a gathering center for the community since 1906. Today it serves as an event hall and community space for local events like weddings, farmers markets and the like.
Visitors to Orchard Homes will find that the community is a great spot for finding fishing outfitters, access to interesting parks and historical sites, and a convenient spot to rest on the way to Glacier National Park.
The Top 3 Hotels in Orchard Homes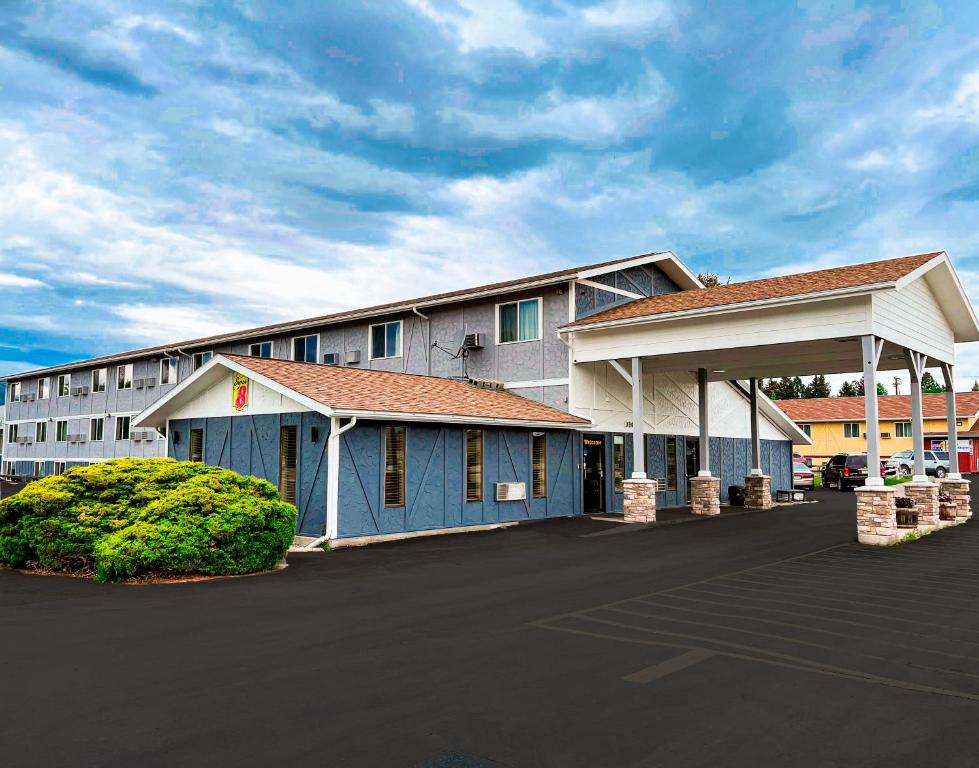 BEST FOR COUPLES
Free WiFi
Pets Allowed
Tea/coffee Maker
BEST OVERALL
Pets Allowed
Fitness Centre
Bike Tours
BEST FOR FAMILIES
Free WiFi
Pet Allowed
Pools Free of Charge
Main Attractions
Orchard Homes has a few interesting spots that visitors to the community will want to check out.
Historical Museum at Fort Missoula
This museum is located at Montana's first military forts. It was established in 1877 and was built at the request of Missoula residents for protection from Native American tribes in western Montana.
During World War II the fort was used as an internment camp for Japanese Americans.
Today the museum tells the history of western Montana and the Missoula area. Exhibits in the fort are dedicated to area history, natural history, and the use of the fort as an internment camp.
Maclay Flat Nature Trail
Located west of Orchard Homes, Maclay Flat Nature Trail is one of the most popular spots for locals to enjoy a hike close to home.
This day-use area is open to pedestrians only, so it is a perfect place to hike or trail run. Also, it is a popular spot to view local wildlife such as birds and game animals.
The trails run along the Bitterroot River, and with no bikes, motorized vehicles or horses allowed, this is the perfect spot for enjoying a peaceful hike.
Big Sky Park
Big Sky Park is the central park in Orchard Homes. This community space has plenty of activities to entertain the whole family.
Not only does this park have the typical park activities but it also has features like an archery range, community gardens, plenty of hiking and walking trails, and equestrian facilities.
Recreation Activities
If you are looking for ways to enjoy recreational activities in the Orchard Homes area, there are plenty of opportunities.
Thanks to this community's close proximity to National Parks, amazing waterways, and plenty of winter activities, you are sure to find activities that will entertain your whole family.
Fishing
You really cannot find a better place to fish in Montana than the Orchard Homes and Missoula area. With the convergence of the Clark Fork and Bitterroot Rivers just west of the community, and each river forming the north and south borders of the area, you'll have plenty of opportunities for fishing.
The area has plenty of fishing outfitters that can supply you with equipment, guides, and information on fishing regulations and fishing licenses.
Make sure to visit the Montana Fish Wildlife and Parks website for complete information on fishing rules and regulations before you head out. You can also buy your Montana fishing license on their website.
Hiking
Hiking is one of the most popular activities in the Orchard Homes area. Within the community, you'll find spots like Big Sky Park which has shorter walking trails that are perfect for stretching your legs.
If you want more of a challenge, check out trails in the Lolo National Forest, Blue Mountain, or Council Grove State Park. Many of the best hiking trails are just a short drive from the central part of Orchard Homes.
Skiing
Winter sports like downhill skiing and cross-country skiing are favorites of locals in the Orchard Homes area.
Most trails within Lolo National Park are open in the winter for non-motorized activities like cross-country skiing and snowshoeing. Check out Missoula Nordic Ski Club for groomed trails, equipment rentals, and lessons.
If you are looking for a skiing option that is a little faster, Snowbowl Ski Resort is not far from Orchard Homes and offers a great downhill ski experience. This is not your typical ski resort.
Accommodations
Lodging in Orchard Homes is limited to just a few chain hotels. The community is mostly residential in nature, so there aren't many options for vacation rentals, bed and breakfasts, or locally-owned inns or motels.
Special Events
Unfortunately, because Orchard Homes is not an organized town, the availability of community-specific special events is limited.
They do have a few simple events which we've included below. If you're in the Orchard Homes area, you'll want to check out the special events that the City of Missoula has to offer, as well.
March – Orchard Homes Farmers Market
November – Orchard Homes Holiday Market
Activities Near Orchard Homes
Recreation Activities
Schumatz Park
Ranch Club Walking Trail
Blue Mountain Trailhead
Missoula Disc Golf Course
National Parks and Forests
County and State Parks
Museums and Monuments
Related Articles