Hungry Horse is a small town in central Flathead County, Montana, sitting a few miles south of the Glacier National Park entrance. The town is surrounded by eye-catching mountains and is famous for its native huckleberries.
But why the name Hungry Horse? There's a fascinating history behind this name. Hungry Horse got its name from a local legend about a pair of horses, Jerry and Tex.
These two horses broke loose, escaped from a pack string, and almost died of starvation after staying in deep snow for a whole month. Thankfully, they were found alive but very skinny along the south fork of the Flathead River.
This town is well known for the Hungry Horse Dam, which is 564 feet high, providing the small community with hydroelectric power and flood control. There's also the Hungry Horse Reservoir which is ideal for various recreational activities.
In Hungry Horse, you'll find local shops, great restaurants, and lodgings for your meals and accommodation. The hospitality level in these lodgings is excellent, and some restaurants offer real home-cooked meals, away from fries and pizza.
Don't leave without trying the town's various huckleberry treats commonly sold at the roadside stands. The huckleberry milkshake sold at the Huckleberry Patch will leave you yearning for more of such treats.
The Top 3 Hotels in Hungry Horse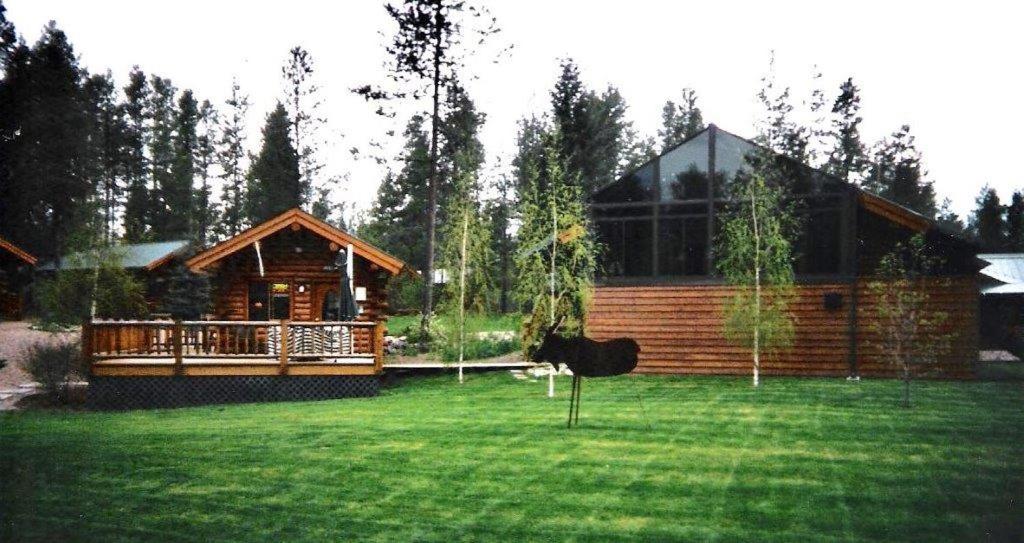 BEST BUDGET HOTEL
BBQ Facilities
Adult Only
Free WiFi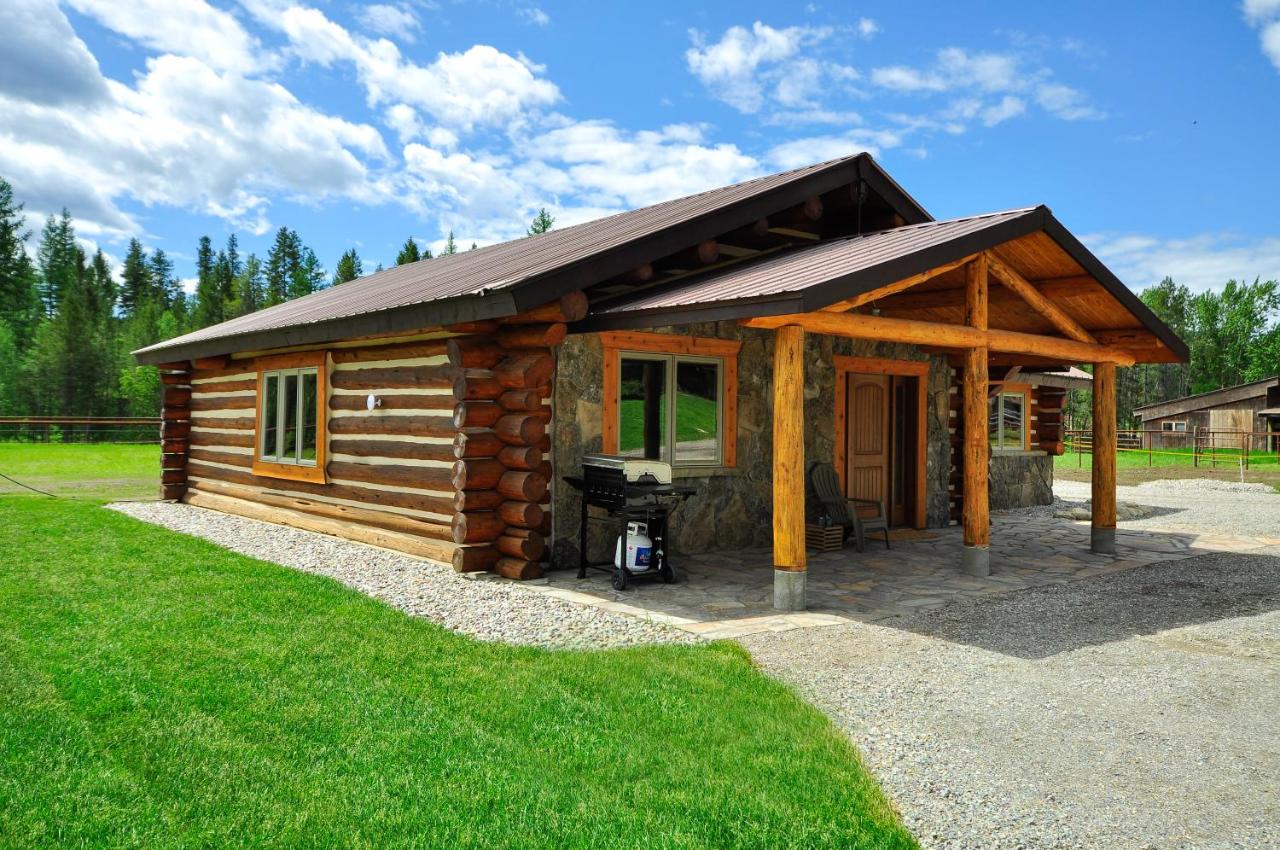 BEST FOR COUPLES
Bar
Wine/Champagne
ATM on Site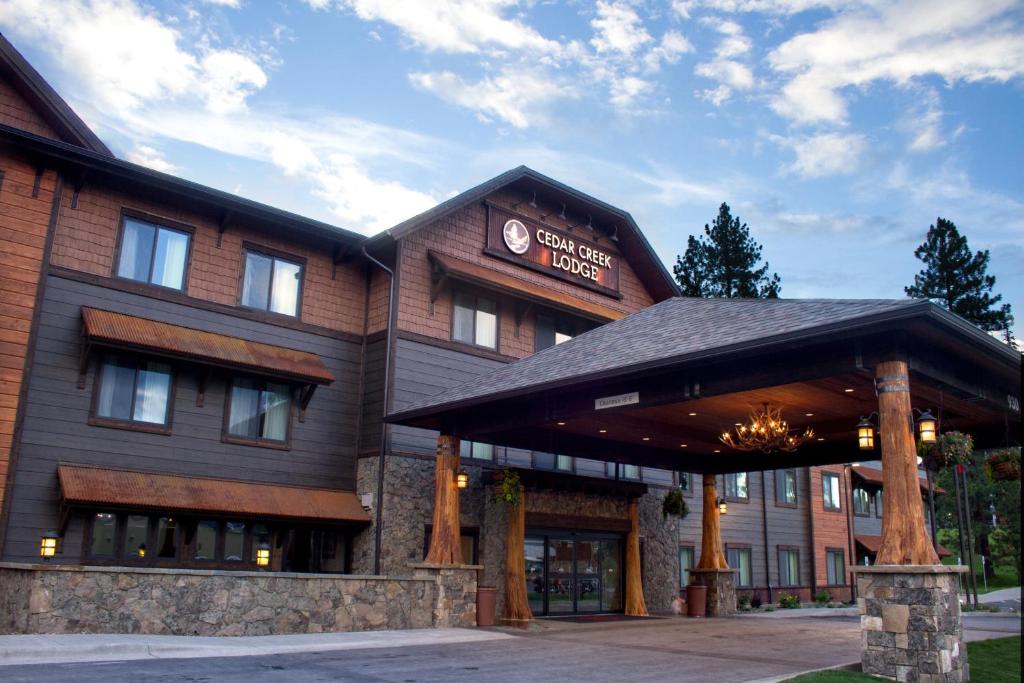 BEST OVERALL
Hot Tub/Jacuzzi
Fitness Centre
Business Centre
Main Attractions
Below are Hungry Horse's main attraction sites.
Hungry Horse Dam
The Hungry Horse Dam sits 15 miles south of the Glacier National Park's west entrance. At 564 feet, the Hungry Horse Dam is the highest in Montana, holding back 3.5 million acre-feet of water in its reservoir.
Built as the Hungry Horse project meant to provide hydroelectric power and flood control, the Hungry Horse Dam is now the town's leading attraction site.
The dam has a visitor center where visitors can take guided tours to learn more about the dam's history and function today.
Hungry Horse Reservoir
For recreational activities, while visiting Hungry Horse, the Hungry Horse Reservoir is the place to be.
Surrounded by spectacular Montana Mountains, the reservoir offers visitors an excellent opportunity to hike in the immediate area.
Besides hiking, other recreational activities include paddle boarding, boating, water skiing, swimming, fishing, and kayaking. There are also various fish species to watch here, including bull trout, whitefish, and cutthroat trout.
The surrounding West Side and East Side Reservoir Roads provide access to campgrounds in the area and boat access sites if you want to go boating.
International Larix Arboretum
Dedicated in late 1992 as part of an International Larix Symposium, this arboretum sits on a 1.2-acre land next to the Coram Experimental Forest headquarters.
It may be tiny but has a lot of botanic information to offer its visitors. The International Larix Arboretum is home to ten different species of Larix brought from Asia, North America, and Europe.
Here, you can get a visual demonstration of its entire larch species, including Japanese larch, subalpine larch, and European larch trees.
Recreation Activities
There are various recreation activities to enjoy in Hungry Horse town, including:
Hiking
Hungry Horse offers three excellent trails near the dam, ideal for moderate and expert hikers. All the trails pass through the Flathead National Forest remote areas.
Besides these three, you can visit the Glacier National Park, just a stone's throw away, for more hiking trails to explore.
Fishing
Do you love fishing? If so, you can go fishing at the Hungry Horse Reservoir, which is almost 500 feet deep, when you visit this town.
There are various fish species you can hook out from the reservoir, including cutthroat and whitefish.
Paddleboarding
You will love paddling at the South Fork Flathead River, offering various river classes for all levels of paddle boarders.
Boating
Ten boat ramps will give you access to the Hungry Horse Reservoir's water for your boating activity.
Accommodation
Whether visiting Hungry Horse for a weekend or a week-long stay, getting ideal accommodation is fitting.
Here is a list of the best lodging options in and near Hungry Horse.
Special Events
Nearby Attractions
Casinos
Adventure Parks
Museums
Forests
Towns
State Parks
Related Articles