Forsyth, Montana locals welcome you to their beautiful "City of Trees".  Situated near the south bank of the refreshing Yellowstone River, Forsyth is known for its community pride, historic preservation, and recreational activities like hunting, fishing, golfing, and camping.
Established in 1876 as the first settlement on the aforementioned Yellowstone River, town residents sealed its moniker in 1882 in honor of General James William Forsyth.
Home of the Rosebud County Fair and the seatholder of the Rosebud County Pioneer Museum, you'll find plenty to discover and enjoy in historic Forsyth.
The Best Hotels in Forsyth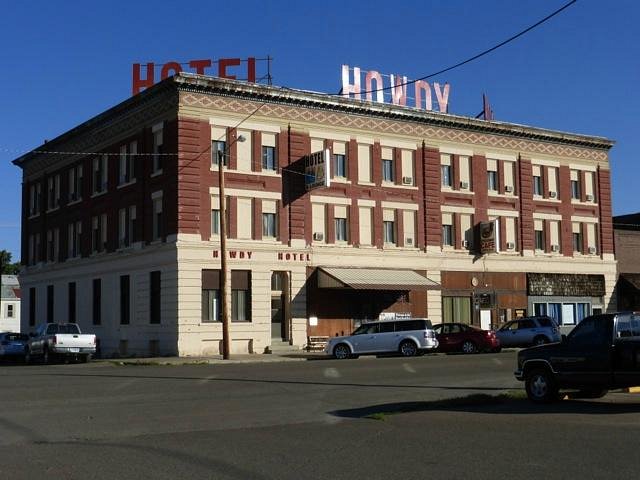 BEST FOR FAMILIES
Children Activities
Restaurant
Free WiFi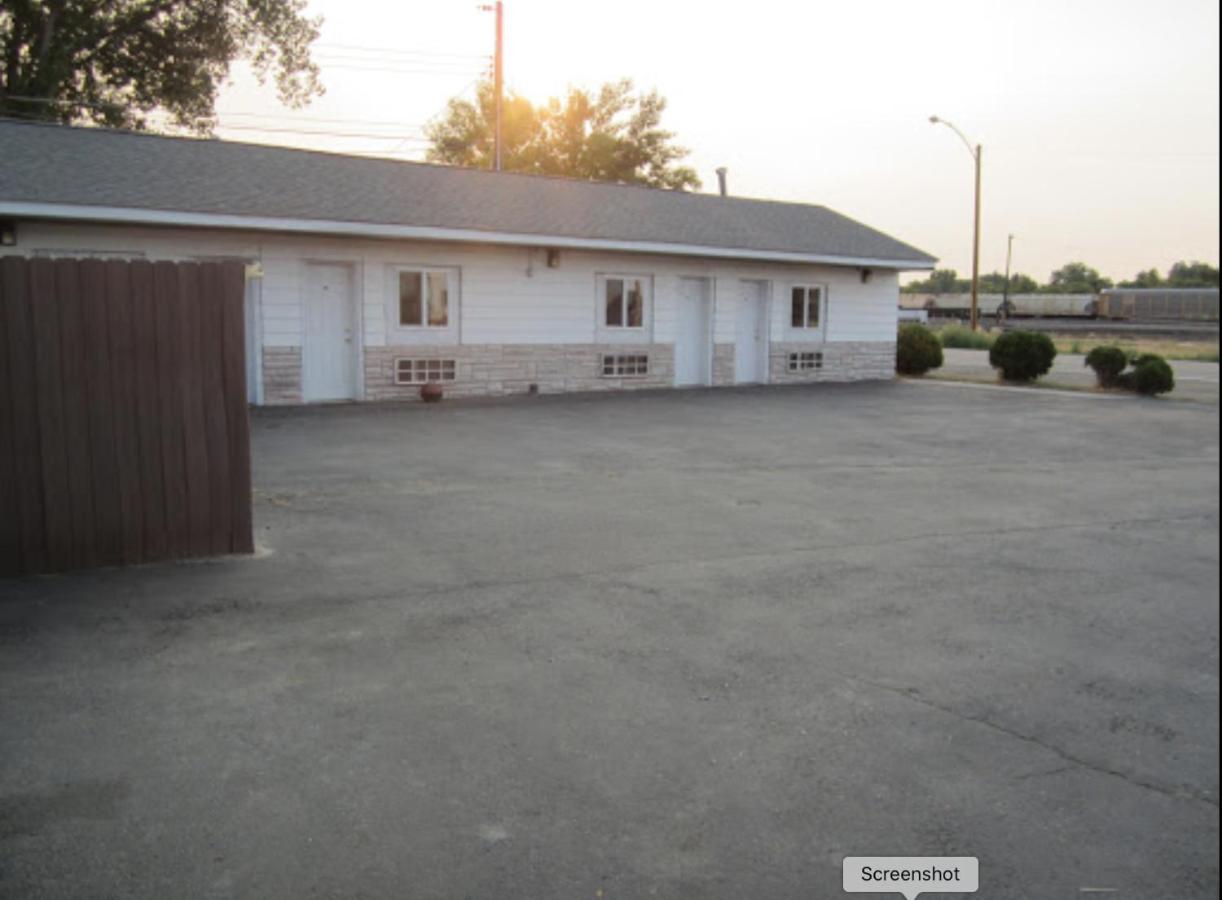 BEST OVERALL
Picnic Area
BBQ Facilities
Laundry
Main Attractions
Rosebud County Pioneer Museum
Built in 1966, the Rosebud County Pioneer Museum is home to numerous photographs and artifacts depicting the early pioneer life of the area.
Guests can enjoy well-preserved vintage clothing, dolls, farm equipment, a restored steam engine, and photographs of Forsyth's founding families.
Originally the land of the Crow Indians, Forsyth has had long cycles of growth and decline, and this museum uplifts the resilience of the homesteaders of the area.
Historic Building Walking Tour
The residents of Forsyth have taken great strides to preserve their historic downtown buildings. Fun fact: Captain William Clark himself walked through this Yellowstone River area in 1806.
What better way to honor the town's legacy than with a walking tour? Start with the stately 1912 Rosebud County Courthouse, and head over to early town rivals' buildings, the Marcyes Building and the Alexander Hotel.
Then, walk past the historic Roxy Theatre that still retains its 1930s Spanish-style charm. As Forsyth continued to grow into a regional trade center, families arrived to the area with more frequency.
Visit the residential district featuring the Wilson, Alexander, and Collins residences to get an idea of early residential life. Then, head over to family-owned Top That Eatery for pizza, sub sandwiches, and a taco bar!
Matthew Quigley Buffalo Rifle Match
Since its first 1991 rifle match featuring 29 shooters, the Matthew Quigley Buffalo Rifle Match is a hometown favorite for an ever-expanding population of shooting enthusiasts.
With shooters congregating from 46 states and nine countries, the match has taken on a life of its own as a full-bodied two-day competition. And while the main event takes place annually in July, the match also hosts four regular monthly matches that anyone is welcome to join. Yes, that means you!
Rosebud-Treasure County Fair
This list would not be complete without a stroll through the Rosebud-Treasure County Fair. A beloved Forsyth favorite that was established in 1906, this annual four-day July event represents the type of fun you can expect in Forsyth all year long!
Make sure you check out the live music, rodeo, demolition derby, and – of course – the carnival. A family favorite!
Recreation Activities
East Rosebud Loop – Connected to East Rosebud Park, the East Rosebud Loop is popular for camping, hiking, and fishing. An easy and short trail for families or lone travelers, stretch your legs on this gravel loop along the Yellowstone River.
Forsyth Golf Club – Ready for a relaxing day on the golf course? The Forsyth Golf Club is the perfect 9-hole excursion to break up your travels. And, good news: the pro-shop has golf rentals and carts, so all you have to do is show up and enjoy the day. Call ahead at 406-356-7710 for tee times!
Far West Fishing Access Site – Since Forsyth is right on the Yellowstone River, locals throughout its history have used its waters for relaxation and healing.
Located 10 miles east of the city center, the Far West Fishing Access Site offers fishing, swimming, boating, and camping for up to 7 days. Open through all seasons, enjoy a day on the water alone or with family.
Accommodation
Whether you're just passing through in your RV or in town for the Matthew Quigley Buffalo Rifle Match, Forsyth has numerous accommodation options. Below are some local-approved favorites:
Howdy Hotel & Lounge – Comfort and satisfaction come first for the owners of the Howdy Hotel, originally the historic Commercial Hotel built in 1901. This hotel offers a downstairs bar, clean rooms, and some seriously fluffy towels. Before you head out, check out the Speedway Diner for the Special of the Day and a cup of coffee.
Montana Inn – Check out this budget-friendly inn if you need a place to rest your feet after a long day of fishing. Family-owned and operated, this spot offers 30 clean rooms, always flowing coffee, and a comfortable atmosphere right near Marcyes Park.
Wagon Wheel Campground – Perfect for an off-the-grid Big Sky Country experience, the Wagon Wheel Campground offers 10 well-spaced tent sites and 10 RV sites, as well as 10 water and electric hookups. Guests love the easy river access, clean bathrooms, and quiet ambiance. Call 406-356-7982 to reserve a spot.
Special Events
Forsyth locals have strong convictions about creating a welcoming atmosphere with events like the Rosebud-Treasure County Fair and the nationally-renowned Matthew Quiglet Buffalo Rifle Match.
You're in for a treat if you happen to walk through one of Forsyth's numerous parks during Shakespeare in the Parks! To go or not to go, that is the question…
July – Rosebud-Treasure County Fair
July – Shakespeare in the Parks
July – Matthew Quigley Buffalo Rifle Match
Activities Near Forsyth
Cities
Recreation Activities
Big Horn Canyon (Fort Smith, MT)
Custer County Art & Heritage Center (Great for kids!) (Miles City, MT)
Prairie County Museum (Terry, MT)
Carter County Museum (Ekalaka, MT)
City Parks & Pools
West Rosebud Park
Riverside Park
East Rosebud Park
Marcyes Park
Forsyth Municipal Pool
National and State Parks
Local & Nearby Favorites
Top That Eatery
Fitz Gerald's Restaurant, Lounge & Casino
The Joseph Cafe with Iron Horse Saloon & Casino
Cattle Brand Coffee
Speedway Diner
Tongue River Winery (Miles City, MT)
Related Article