Ekalaka is a remote town in Carter County, situated in the northern hills of the Sioux Ranger District, right in the middle of Russell Creek Valley.
This small town is home to the historical Carter County Museum, which displays some of the paleontological discoveries in the US.
Ekalaka was founded in 1885 by a hunter known for the saying, "Anyplace in Montana is a good place to open a saloon". While looking for the perfect place to erect his saloon, his wagon got stuck in the snow.
He then constructed and opened a pub at that spot, which later became a trade center for sheepherders and cattle ranchers.
Although this bison hunter founded Ekalaka, the town wasn't named after him. Instead, it was named for a Sioux girl, Ijkalaka, an Oglala Sioux daughter born on the Powder River in 1858. Ijkalaka was the partner of David Harrison Russell, considered among Ekalaka's first white settlers.
Today, Ekalaka is the county seat of Carter County. It has everything you may need to raise a family, including K-12 schools, a healthcare center, coffee shops, hardware stores, several watering holes, and grocery stores.
The town also offers several outdoor activities, including rodeos and car derbies.
The Best Places to Stay in Ekalaka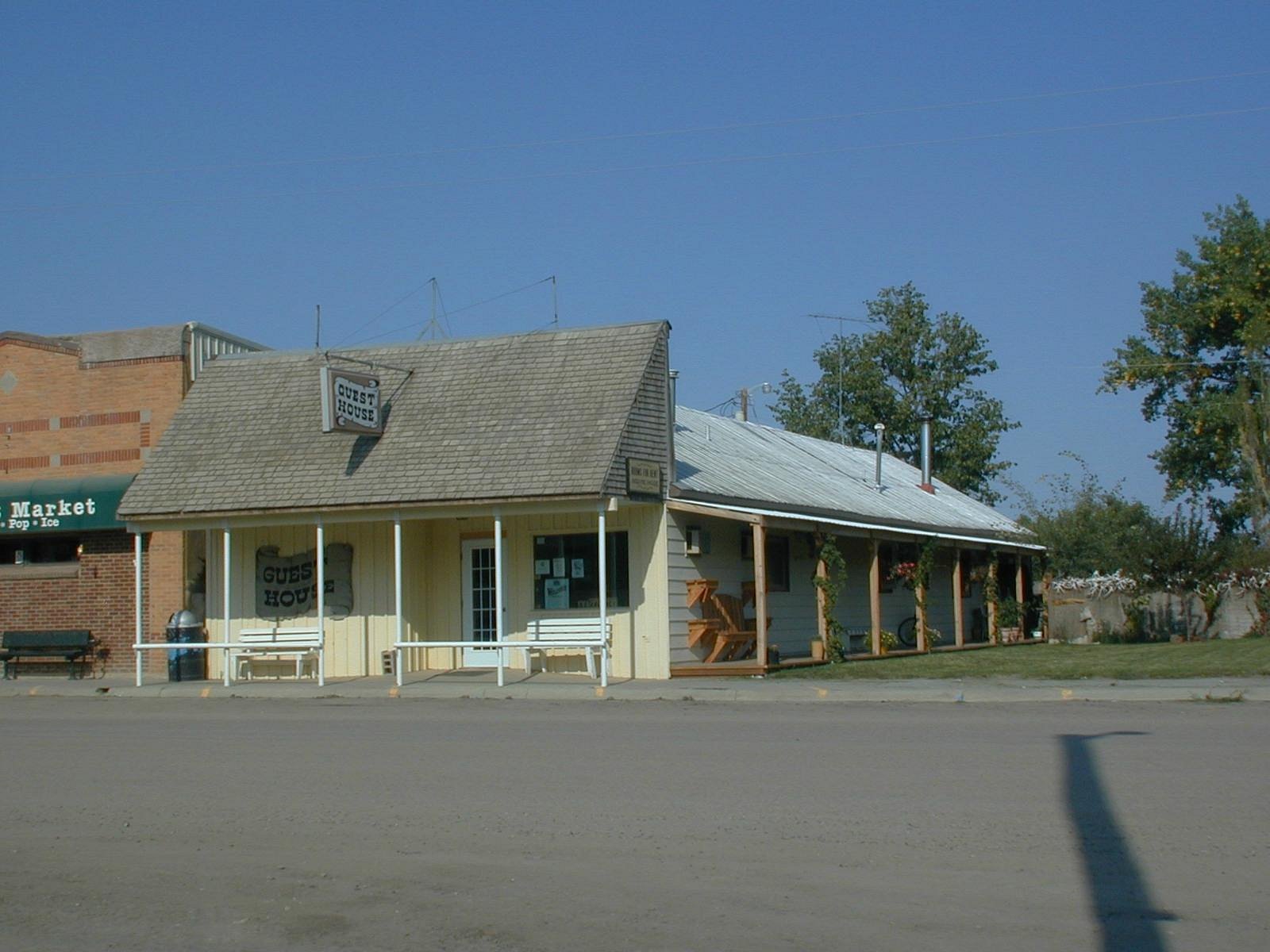 BEST FOR FAMILIES
Children Activities
Picnic Area
Restaurants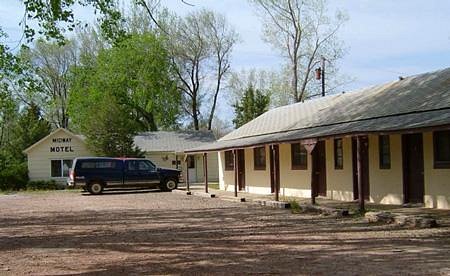 BEST FOR COUPLES
Air Conditioning
Free WiFi
Non-Smoking Rooms
Main Attractions In Ekalaka
Carter County Museum
Sitting centrally on Ekalaka's main street, the Carter County Museum started in 1936. It was Montana's first county museum and the first to display dinosaur fossils.
Besides dinosaur exhibits, the Carter County Museum showcases unique paleontological displays.
If you're interested in dinosaur discoveries, Ekalaka is the place to be. Hundreds of years ago, Carter County was believed to have homed different dinosaur species. Their remains are today housed in the Carter County Museum.
Among them are skeletons of Edmontosaurus annectens, Anatosaurus copei, and Pachycephalosaurus wyomingensis. There's also a complete skull of Triceratops horridus, all of them mounted in the Lambert Room within the museum.
This museum hosts the annual Dino Shindig every last weekend of July. This event brings together dinosaur enthusiasts, paleontologists, and community people for lectures, fun, and entertainment.
Medicine Rocks State Park
The Medicine Rocks State Park is another treasure in Ekalaka, Montana. Sitting on 330 acres, the park is beautiful, peaceful, and surrounded by unique geological rock formations.
It's located 12 miles north of Ekalaka town. The Native Americans who lived in the area considered this beautiful ancient site sacred.
Today, these uniquely formed medicine rocks in the park tell a story of the past. Besides culture and history, the park offers hiking, wildlife viewing, biking, camping, and photography.
Recreation Activities in Ekalaka
Hunting
Ekalaka, MT, is home to elk, turkey, whitetail, mule deer, upland birds, and antelope. Wildlife mostly lives on the alfalfa and grain fields, grasslands, creek bottoms, and Pine Hills.
Hunters flock to this town during hunting seasons and tend to hunt on private ranches/lands. J&J Guide Service runs a hunting camp near Ekalaka that leases hunting rights on over 150,000 acres.
You can also go hunting in the Medicine Rocks State Park, home to woodhouse's toads, sharp-tailed grouse, mule deer, and antelope.
Hiking
For your hiking adventures in Ekalaka, you can try the 8.7-mile Iron Spring Trail, which is considered moderately challenging.
The doubletrack is hilly in the first few miles, climbing through some pine forests. It then turns to the west, where you'll stay high a few more miles before descending.
Hiking in Medicine Rocks State Park is also allowed. Their hiking trail, Sunset loop, is a 0.6-mile loop, an easy route that will take about 12 minutes to complete. This trail is also ideal for walking and birding.
Wildlife Watching
The medicine rocks, long pines, grasslands, alfalfa, and grain fields provide plenty of habitat to wildlife.
The long pines that form a small mountain range southeast of this town provide a home for falcons, merlin, hawks, and eagles.
Besides the long pines and private lands, you can view wildlife in Medicine Rocks State Park.
Camping
If you love camping, Ekalaka town provides some nice campsites with all the necessary camping needs. Below are a few campgrounds to try.
Nature Walks
The peaceful state of the Medicine Rocks State Park allows you to connect and interact with nature as you walk along the beautiful rocks.
Photography
The wildlife, long pines, ranches, historical museum, and medicine rocks are among the things that attract photographers to this town. Photography is allowed at the Medicine Rocks State Park.
Special Events
Accommodation
Here are some of the hotels in and near Ekalaka, MT.
Activities Near Ekalaka
Bars
Parks
Libraries
Nearby Towns/Cities
Related Articles
Latest In Ekalaka
In the backdrop of Big Sky Country, nestled between majestic mountain ranges and lush grasslands, there…