For over 40 years, the beautiful mountain town of Whitefish has celebrated the arts in its many forms via a colorful Fourth of July weekend shindig.
Situated near Glacier National Park within the Flathead Valley of Montana, this self-proclaimed village gets tons of yearly visitors as a gateway to a stunning national park, but it holds its own as a fantastic ski town, as well as providing unfettered access to its numerous hiking and biking trails, boat launches, picnic areas, and parks.
We're going to be focusing on one of these parks, Depot Park, which is currently home to the vibrant Whitefish Arts Festival. The great thing about Whitefish Arts is that – much like the town as a whole – it attracts a lot of friendly folks, ready to either sell their art or ready to purchase some original art.
Drawing top creators from around the country, Whitefish Arts certainly has a down-home feel. With over 100 juried artists sharing lovingly created works in their respective booths, there's something for every art lover here.
This free festival is sponsored by Whitefish Christian Academy, and they're the first to say that this is the perfect spot to get yourself or a loved one a gift for the holidays.
Between the numerous food trucks, thirst-quenching lemonade, and high-vibe community spirit, Whitefish has put on one of our favorite Montana festivals to date.
Looking to stay a few more days in Whitefish before heading into or out of Glacier? We highly recommend checking out Whitefish Lake State Park for an awesome day of water sports, swimming, and hiking in a secluded natural area.
Also check out the gorgeous day-use Les Mason State Park, with its gravel lakeshore that offers kayaking, canoeing, and more.
Sticking with the independent business and arts theme, we love Whitefish's downtown which truly keeps it local. Not a big box store in sight – it's a modern-day miracle!
We also recommend exploring Whitefish's many trails, as well as Lion Mountain, and the town's historic Amtrak train.
And whether you make it into Glacier is completely up to you: we understand if you just want to stay in Whitefish forever. Alright, let's get into this amazing fest!
The Top 3 Hotels Near Whitefish Arts Festival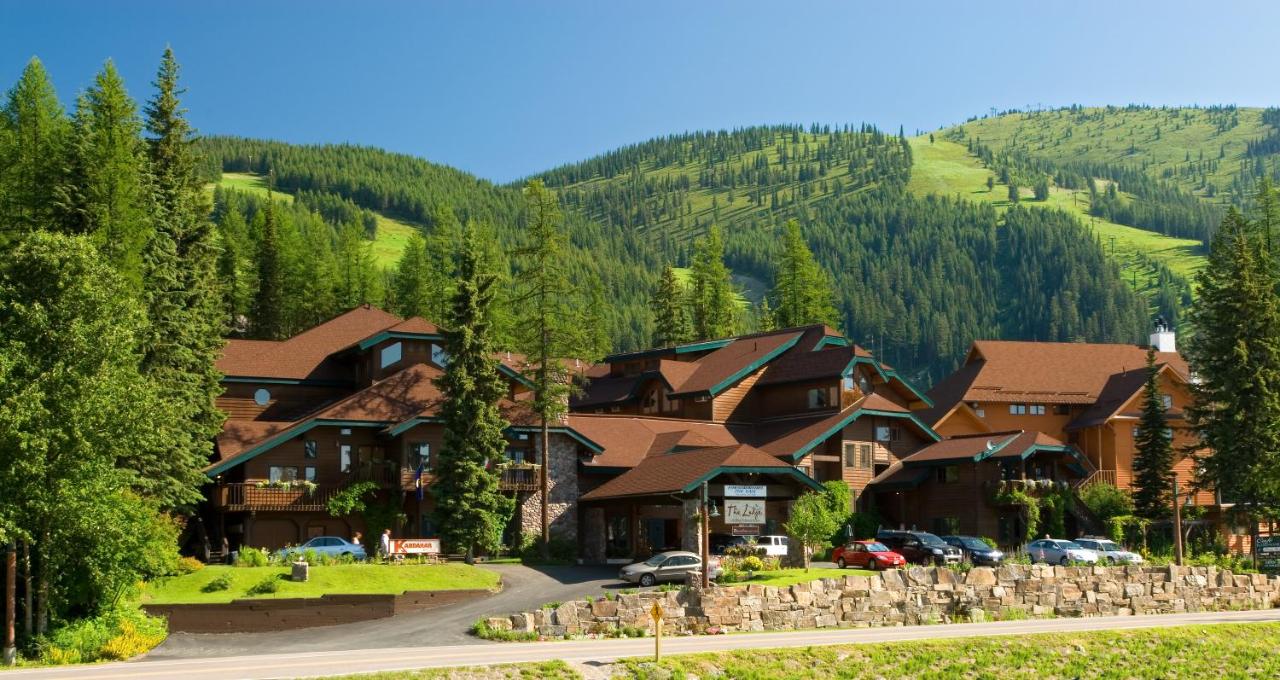 BEST OVERALL
Golf Course
Swimming Pool
Tennis Court
BEST OVERALL LODGE
Live Music
Movie Nights
Horse Riding
Whitefish Arts Festival Event Details
No need to shop at big box retailers for your next art piece or crafted item. Because artists flock from all over the country to sell their goods (and chat with you!) at Whitefish Arts, you'll find what you're looking for here – especially if you've got an artistic eye, yourself!
Here are a few of the more practical details to get yourself down to the party:
Facilities
The folks at Whitefish Arts Festival encourage original and hand-crafted art, and you can tell they love playing a substantial role in this mountain town's creative arts scene. Let's jump in and see what they've got organized for us!
Admission, Arts, & More
So, why do we love the Whitefish Arts Festival?
First of all, it's completely free, and if you plan it right, downtown parking may be free, too (See more on that below!). Also, be on the lookout for some great Montana-grown live music to go along with your day of fun!
More importantly, we love the Whitefish Art Festival because it draws in some of the best and most talented artisans and crafters in the entire country.
Each person has a place to shine here! And here's an interesting tidbit: the application process is so extensive that jurors have to turn quite a few artists away each year – so you know the ones still standing are excellent in their field.
Those interesting in participating as an artist should check out the info on the official site.
You can expect all kinds of crafts and visual arts at Whitefish Arts: handmade jewelry, leather bags, pottery, soaps, body care, organic baby clothes, canvas art, woodworking, metal sculptures, and more. And while the artisans may change by the year, it's always high quality and will look lovely in your home or closet.
Oh, right – gifts! They would make great gifts, too. For yourself. And your family. Just be sure to get some things for yourself because this opportunity only comes once a year!
Food & More
Mmm, festival food! Whitefish Arts offers burgers, fried pickles, coffee, oriental noodles, and more, and they have a long-standing relationship with local corn dog, kettle corn, shaved ice, and espresso companies.
You won't go hungry at White Arts Festival, but you'll definitely want to bring some dinero to eat up your goodies!
We love that the food and drink vendors are local to Whitefish and the state of Montana as a whole, so they truly can change from year to year. Just don't forget to pick up a freshly squeezed lemonade – a Whitefish summertime staple!
Miscellaneous
The organizers of the Whitefish Arts Festival have made it perfectly clear that no pets are allowed on premises, with the exception of a service animal under the ADA act. And they clarify it even further to say that a service dog in training is not allowed on festival grounds at the park (No emotional support kittens, however cute!).
We know you'd probably love to share these July days with your furry loved ones in the park, but rest assured there will be many more opportunities to throw a frisbee in beautiful Whitefish.
You'll find air-conditioned public restrooms along the perimeter of Depot Park, beyond the food and art vendors, so keep that in mind as you stay hydrated throughout the day.
Since Whitefish Arts are held in a city park between Central and Spokane Avenues, the surrounding areas will be open to traffic, which means you'll have easy access to parking.
Whitefish does provide free downtown parking, which includes 2-hour on-street parking and three 3-hour parking lots. Right along Spokane Avenue, you'll find unlimited parking – so keep that in mind!
We also strongly recommend biking to support the environment, carpooling, or taking a rideshare.
Accommodation
In a town as picturesque as Whitefish, you're going to find a whole lot of lodges – cozy accommodations with great amenities and views of lakes and trails (Even better in the wintertime!).
We love the Kandahar Lodge, which is comfortable, welcoming, and elegant, but you can't go wrong with the reasonably priced Chalet Inn, a family-run boutique hotel that doesn't skimp on amenities and friendly staff.
We love their firepits! Or, try out the fantastic Good Medicine Lodge, whose owner, Ryan Grenier, brews coffee for his guests every morning. Now that's a personal touch (Bonus points for being right next to Bonsai Brewing Project!).
Of course, you'll find your internationally-renowned tried-and-true types (Hampton Inn & Suites), but lodges and inns are what really make Whitefish accommodations shine. They showcase that Montana spirit of warmth and caring for your neighbor.
Check out Whitefish Lake State Park for its spectacular views of Whitefish Lake and 25 campground sites. Or, look into Emery Bay Campground at the Hungry Horse Reservoir for its turquoise lake and gorgeous alpines.
Thanks to its beautiful surroundings, you'll find plenty of accommodations in this Big Sky Country gem. Enjoy the festival!
Related Articles